Draghi et le triangle de pouvoir européen
STANFORD – Dans son premier discours au poste de Premier ministre de l'Italie, Mario Draghi a clairement fait savoir que son gouvernement d'unité nationale entendait travailler non seulement sur la politique intérieure et les réformes en Italie, mais également sur l'Europe. Draghi annonce en effet une importante reconfiguration de l'élaboration des politiques européennes, avec des conséquences majeures pour les relations de l'Europe et de l'Union européenne avec la Russie et les États-Unis.
En tant que Premier ministre,             Draghi sera membre du très influent Conseil européen ; il en sera d'ailleurs l'un des membres clés, aux côtés de ses homologue français et allemand, Emmanuel Macron et Angela Merkel. Comme l'a exprimé Jörg Asmussen, membre du comité exécutif de la Banque centrale européenne pendant la présidence Draghi, Asmussen ayant eu cette formule peu avant l'installation de Draghi, « La politique européenne pourrait bien évoluer vers un triangle de pouvoir ».
Asmussen avait vu juste. Dans son premier discours devant les parlementaires italiens, Draghi a insisté pour dire que l'Italie avait « besoin d'une meilleure structure, ainsi que d'un renforcement de sa relation stratégique essentielle avec la France et l'Allemagne ». Manifestement, la reconfiguration de la politique européenne constituera une priorité majeure de son gouvernement. « Sans l'Italie, il n'y a pas d'Europe », a-t-il ajouté.
Et il n'y a pas d'Europe sans poursuite de l'intégration de l'UE. Ciblant notamment les populistes italiens opposés à l'euro, tels que Matteo Salvini, Draghi a déclaré « Soutenir ce gouvernement signifie partager le choix irréversible de l'euro ». Cela signifie également « partager la perspective d'une Union européenne de plus en plus intégrée, qui parviendra à un budget public commun susceptible de soutenir les États en périodes de récession ».
L'accession de Draghi à la scène européenne aux côtés de Macron et Merkel implique également des relations plus étroites entre l'UE et les États-Unis. Le président américain Joe Biden n'aurait pas pu trouver meilleur allié en Europe. Le nouveau gouvernement italien, a promis Draghi, sera « résolument pro-européen et atlantiste, en phase avec les ancrages historique de l'Italie ». Ceci marque une rupture par rapport à la politique étrangère de Giuseppe Conte, son prédécesseur à la tête du gouvernement, qui avait privilégié un rapprochement de l'Italie avec la Chine. Draghi donne à l'alliance transatlantique une chance de se rétablir, après quatre ans de détérioration stratégique sous Donald Trump.
Biden et Draghi sont par ailleurs en accord sur la question de l'OTAN. Tous deux préconisent le maintien de troupes américaines en Europe, et tous deux souhaitent une plus grande contribution monétaire de l'Allemagne au budget commun de défense. Plus fondamentalement encore, tous deux considèrent les États-Unis comme le garant ultime de l'indépendance de l'Europe.
Subscribe to Project Syndicate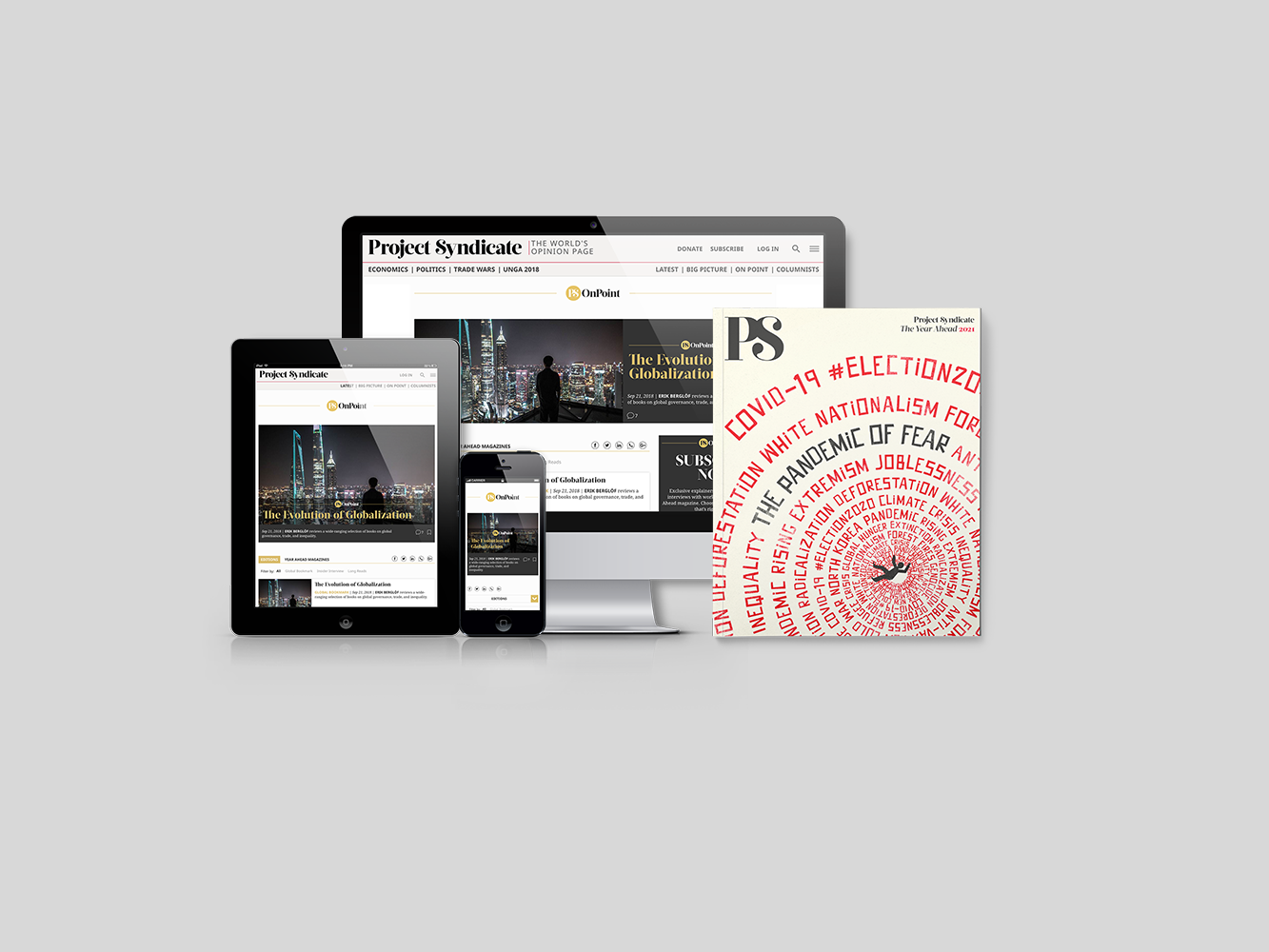 Subscribe to Project Syndicate
Enjoy unlimited access to the ideas and opinions of the world's leading thinkers, including weekly long reads, book reviews, and interviews; The Year Ahead annual print magazine; the complete PS archive; and more – All for less than $9 a month.
Les sentiments atlantiste et pro-américain présents chez Draghi sont trop profonds pour que celui-ci soutienne l'élan actuel – impulsé par Macron, avec l'approbation d'une grande partie de l'élite – en direction d'une plus grande « autonomie stratégique » de l'UE. Draghi s'inscrivant toutefois en accord avec Macron sur bien d'autres sujets, il aplanira sans doute leurs divergences sur cette question délicate.
Pour autant, la position de Draghi est ferme concernant la sécurité européenne – dans un avenir relativement proche, il ne peut y avoir de substitut à la présence de troupes américaines en Europe. L'influence de Trump s'estompant actuellement aux États-Unis, il en ira certainement de même pour les craintes européennes autour de la fiabilité de la garantie de sécurité américaine, ce qui devrait atténuer l'idée d'un nécessaire renforcement de « l'autonomie stratégique ».
La confiance profonde de Draghi dans l'atlantisme devrait par ailleurs renforcer celle du Conseil européen tout entier, lequel pourrait alors faire office de force de contrepoids et de modération vis-à-vis de Merkel, qui a parfois placé les intérêts d'affaires de l'Allemagne auprès de la Russie avant les relations transatlantiques et la sécurité européenne. Plus Draghi exercera d'influence dans le triangle de pouvoir européen – son poids face à Merkel semblant nettement confirmé par son mandat à la BCE – plus l'UE se montrera ferme avec le président russe Vladimir Poutine, ainsi qu'avec les autocrates locaux d'Europe tels que Viktor Orbán en Hongrie et Jaroslaw Kaczynski en Pologne.
La stature de Draghi ne repose en effet pas seulement sur sa réputation auprès des marchés financiers, où il est considéré comme quelqu'un de capable d'abaisser les coûts d'emprunt italiens et de dynamiser le cours des actions italiennes. Il est également un amateur d'histoire, fort de solides valeurs démocratiques et d'un sens stratégique dont l'Europe a cruellement besoin pour faire face efficacement à Poutine et ses semblables idéologiques d'Europe centrale.
L'atlantisme de Draghi ne s'inscrit absolument pas en contradiction avec la perspective d'une Europe plus unie. À la présidence de la BCE, il n'a pas sauvé l'euro dans le simple but de préserver l'appartenance de l'Italie à la monnaie commune, comme les prétendent ses détracteurs du nord ; il l'a fait pour sauver le projet européen lui-même. De la même manière, il n'a pas introduit l'assouplissement quantitatif pour sauver les seules obligations italiennes, mais bien pour renforcer l'intégration nord-sud.
Il défend aujourd'hui le fonds de relance de l'UE, pas seulement pour aider l'Italie et d'autres États du sud à surmonter les conséquences économiques de la pandémie, mais pour rendre permanents les audacieux efforts conjoints fournis jusqu'à présent pour intégrer le nord et le sud de l'Europe. Dans cette démarche, la prochaine étape consistera à mettre en place une véritable euro-obligation. Le soutien de Draghi en appui d'un tel instrument de dette conjoint pourrait bien se révéler décisif.
Draghi peut en principe rester Premier ministre de l'Italie jusqu'en 2023, lorsque de nouvelles élections devront avoir lieu. Il pourrait toutefois décider de ne pas exercer au-delà de mai 2022, si Charles Michel, actuel président du Conseil européen, ne briguait pas un second mandat. Sachant l'attachement de Draghi pour le futur de l'Europe, l'opportunité d'un tel poste serait pour lui difficile à laisser passer. L'idée très répandue selon laquelle Draghi aspirerait à la présidence de l'Italie est erronée, dans la mesure où ce poste ne confère aucun pouvoir.
Même si l'économie italienne risque de constituer le talon d'Achille d'un Draghi qui pourrait devoir consacrer tout son temps et son capital politique à la lutte pour les réformes nécessaires, son défi national et son défi européen sont en fin de compte étroitement liés. Mais seule la disponibilité de plus de 200 milliards € de fonds de relance à répartir au niveau national vient atténuer ce risque de voir l'économie italienne le conduire à sa perte.
Traduit de l'anglais par Martin Morel