Il Dollaro ed i suoi Oppositori
BRUXELLES – L'unilateralismo del presidente americano Donald Trump sta ridisegnando il mondo per molti versi in modo profondo ed irreversibile. Egli sta compromettendo il funzionamento delle istituzioni multilaterali. Gli altri paesi, da parte loro, non considerano più gli Stati Uniti un alleato affidabile e si sentono spinti a sviluppare autonomamente le proprie capacità geopolitiche.
Oggi, l'amministrazione Trump sta sgretolando il ruolo globale del dollaro. Avendo nuovamente imposto in modo unilaterale sanzioni contro l'Iran, il governo minaccia di penalizzare le imprese che fanno affari con la Repubblica islamica negando loro l'accesso alle banche degli Stati Uniti.
La minaccia è grave perché le banche statunitensi sono la principale fonte dei dollari usati nelle transazioni transfrontaliere. Secondo la Society for Worldwide Interbank Financial Telecommunication (SWIFT), i dollari sono utilizzati in circa la metà dei pagamenti transfrontalieri, una quota molto maggiore del peso degli Stati Uniti nell'economia mondiale.
In risposta alla posizione dell'amministrazione Trump, Germania, Francia e Gran Bretagna, insieme a Russia e Cina, hanno annunciato piani per aggirare il dollaro, le banche degli Stati Uniti ed il controllo del loro governo. I "piani" potrebbero essere un po' forti, dato che sono stati forniti pochi dettagli. Ma i tre paesi hanno descritto in termini generali la creazione di un ente finanziario autonomo, di proprietà dei governi in questione e da loro organizzato, per facilitare le transazioni tra l'Iran e le imprese straniere.
Tali imprese presumibilmente salderanno i loro crediti in euro, non in dollari, liberandosi dalla dipendenza dalle banche statunitensi. E nella misura in cui il veicolo finanziario speciale degli Europei bypassi anche la SWIFT, sarà difficile per gli Stati Uniti tracciare le transazioni tra l'Iran e le compagnie straniere, ed imporre sanzioni.
Tale sistema è fattibile? Sebbene non vi siano ostacoli puramente tecnici alla creazione di un canale di pagamento alternativo, la sua realizzazione di certo farà arrabbiare Trump, che presumibilmente risponderà con un altro giro di tariffe contro i paesi colpevoli. Tale, purtroppo, è il prezzo dell'indipendenza politica, almeno per ora.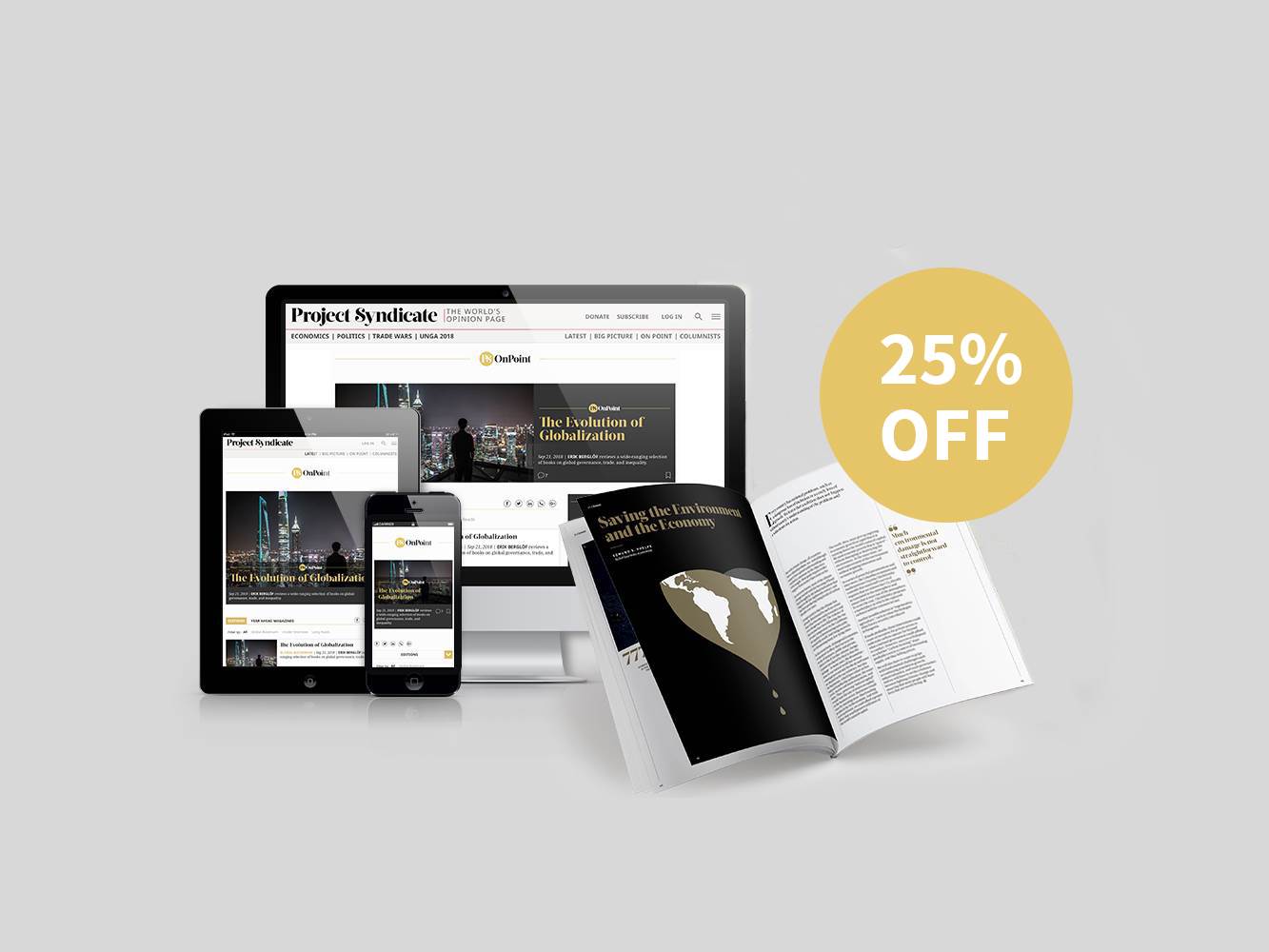 Subscribe now
For a limited time only, get unlimited access to On Point, The Big Picture, and the PS Archive, plus our annual magazine and a tote bag, for just $75.
Più in generale, avendo imparato una dolorosa lezione sulla dipendenza dal dollaro, altri paesi se ne allontaneranno? Il fatto che il dollaro sia usato così diffusamente rende tale eventualità difficile. Le banche e le imprese preferiscono usare i dollari perché moltissime altre banche ed imprese usano i dollari e si aspettano che le loro controparti facciano altrettanto. Passare ad un'altra valuta richiederebbe un'azione coordinata. Ma con i governi di tre grandi paesi europei che hanno annunciato proprio un coordinamento di questo tipo, tale scenario non si può più escludere.
Innanzitutto, vale la pena ricordare come il dollaro abbia guadagnato importanza internazionale. Prima del 1914, la moneta non aveva praticamente alcun ruolo internazionale. Ma un evento sconvolgente a livello geopolitico, insieme ad un cambiamento istituzionale, hanno trasformato il suo status.
Lo shock geopolitico fu la prima guerra mondiale, che rese difficile per i paesi neutrali l'esercizio di rapporti commerciali con le banche britanniche e la regolazione dei loro conti mediante l'uso della sterlina. Il cambiamento istituzionale venne determinato dal Federal Reserve Act, con la creazione di un ente che rafforzò la liquidità dei mercati dei crediti denominati in dollari e permise alle banche statunitensi di operare all'estero per la prima volta. Agli inizi degli anni '20 il dollaro aveva raggiunto e, per alcuni aspetti, superato la sterlina come principale veicolo per le transazioni internazionali.
Questo precedente suggerisce che un periodo di 5-10 anni rappresenta un arco temporale plausibile nel corso del quale gli Stati Uniti potrebbero perdere ciò che Valéry Giscard d'Estaing, al tempo ministro delle finanze francese, notoriamente ha definito il "privilegio esorbitante", garantito agli USA dall'emissione della principale valuta internazionale. Ciò non significa che le banche e le società straniere si allontaneranno del tutto dal dollaro. I mercati finanziari statunitensi sono grandi e liquidi ed è probabile che restino tali. Le banche USA operano a livello globale. In particolare, le società straniere continueranno ad utilizzare i dollari nelle transazioni con gli stessi Stati Uniti.
Ma in una fase di unilateralismo americano, esse vorranno proteggere i loro crediti. Se lo shock geopolitico dell'unilateralismo di Trump spingesse verso un'innovazione istituzionale in grado di facilitare per le banche e le aziende europee i pagamenti in euro, allora la trasformazione potrebbe essere rapida (per così dire). Se l'Iran ricevesse euro anziché dollari per le sue esportazioni di petrolio, userebbe questi euro per pagare le importazioni di merci. Con le imprese che da qualche altra parte guadagnano euro, anziché dollari, ci sarebbero meno ragioni per le banche centrali di detenere dollari per intervenire sul mercato dei cambi e stabilizzare la valuta locale nei confronti del biglietto verde. A questo punto, non si potrebbe più tornare indietro.
Una delle motivazioni per la creazione dell'euro era quella di liberare l'Europa dall'eccessiva dipendenza dal dollaro. Questa è anche una delle motivazioni della Cina per cercare di internazionalizzare il renminbi. Finora, il successo di entrambi gli sforzi è stato controverso, nel migliore dei casi. Minacciando di punire l'Europa e la Cina, Trump sta, ironicamente, aiutandoli a raggiungere i loro obiettivi.
Inoltre, Trump sta sperperando l'influenza americana. Se ci fossero state le prove che l'Iran non stava rispettando i propri obblighi di denuclearizzazione, collaborando insieme ad Europei e Cinesi, egli avrebbe potuto minacciare il paese, e le aziende che vi fanno affari, con sanzioni complete ed efficaci. Ma la collaborazione per garantire il rispetto degli impegni da parte dell'Iran era, ovviamente, esattamente la ragione per cui era stato istituito il Joint Comprehensive Plan of Action, respinto dall'amministrazione Trump all'inizio di quest'anno.