Le dollar et ses mécontents
BRUXELLES - L'unilatéralisme du président américain Donald Trump est en train de transformer le monde de manière profonde et irréversible. Il fragilise le fonctionnement des institutions multilatérales. D'autres pays, pour leur part, ne considèrent plus les Etats-Unis en tant que partenaire de d'alliance fiable et se sentent poussés à développer leurs propres capacités géopolitiques.
A présent, l'administration Trump érode le rôle mondial du dollar. Ayant réimposé des sanctions contre l'Iran de manière unilatérale, elle menace de pénaliser les entreprises qui font des affaires avec la République islamique en leur refusant l'accès aux banques américaines.
La menace est sérieuse parce que les banques américaines sont la principale source des dollars utilisés dans les transactions transfrontalières. Selon la Société mondiale de télécommunications financières interbancaires (SWIFT), des dollars sont utilisés dans presque la moitié des paiements transfrontaliers, une part beaucoup plus grande que le poids des États-Unis dans l'économie mondiale.
En réponse à la position de l'administration Trump, l'Allemagne, la France et la Grande-Bretagne, ainsi que la Russie et la Chine, ont annoncé des stratégies pour contourner le dollar, les banques américaines et le contrôle du gouvernement des États-Unis. Le mot « stratégie » peut être un peu fort, étant donné que peu de détails ont été fournis. Mais les trois pays ont décrit en termes généraux la création d'une entité financière autonome, détenue et organisée par les gouvernements concernés, pour faciliter les transactions entre l'Iran et les entreprises étrangères.
Ces entreprises règleront vraisemblablement leurs créances en euros au lieu de dollars, les libérant de la dépendance envers les banques américaines. Dans la mesure où le véhicule financier à usage spécial des Européens court-circuite également SWIFT, il sera difficile pour les Etats-Unis de suivre les transactions entre l'Iran et les entreprises pour imposer des sanctions étrangères.
Ce système est-il viable? Bien qu'il n'y ait aucun obstacle d'ordre purement technique à la création d'un canal de paiement alternatif, ce dernier aurait certainement comme conséquence de faire enrager Trump, qui répondrait probablement avec une autre série de tarifs contre les pays fautifs. Tel est, malheureusement, le prix de l'indépendance politique, au moins pour l'instant.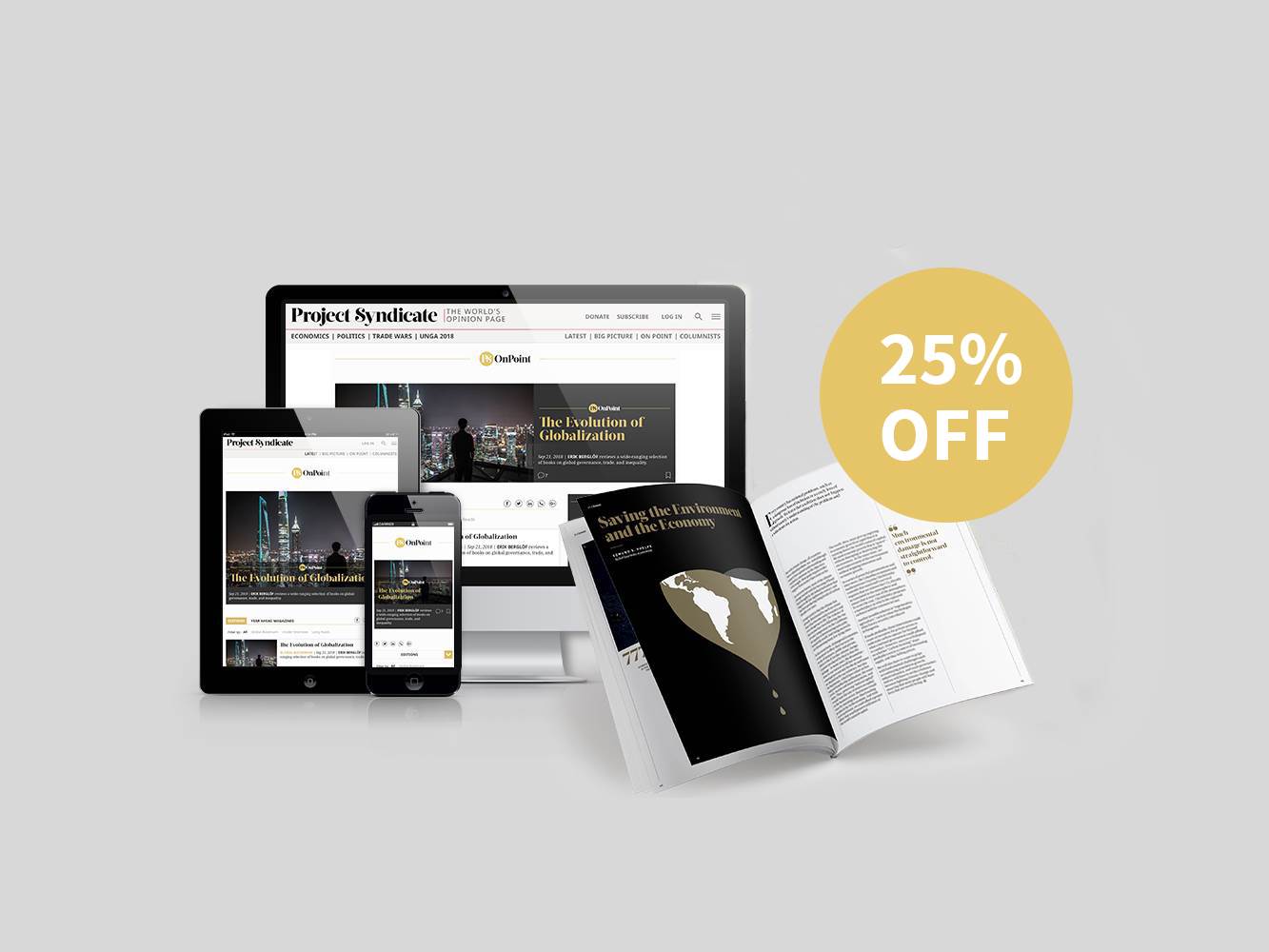 Subscribe now
For a limited time only, get unlimited access to On Point, The Big Picture, and the PS Archive, plus our annual magazine and a tote bag, for just $75.
Après cette leçon douloureuse sur la dépendance au dollar, d'autres pays s'en éloigneront-ils plus généralement? Le fait que le dollar soit utilisé si largement rend cette possibilité très difficile. Les banques et les entreprises préfèrent utiliser des dollars parce que beaucoup d'autres banques et entreprises utilisent cette monnaie et s'attendent à ce que leurs contreparties fassent de même. Le passage à une autre monnaie demanderait une action coordonnée. Néanmoins, puisque c'est exactement ce que viennent d'annoncer les gouvernements de trois grands pays européens, un tel scénario ne peut plus être exclu.
Il convient de rappeler l'origine de l'hégémonie internationale du dollar. Avant 1914, il ne jouait pratiquement aucun rôle international. Mais un choc géopolitique, ainsi qu'un changement institutionnel, a transformé le statut du dollar.
Le choc géopolitique fut la Première Guerre mondiale, qui a rendu difficile pour les pays neutres d'effectuer des transactions avec les banques britanniques et de régler leurs dettes en utilisant la livre sterling. Le changement institutionnel fut la Loi sur la Réserve fédérale, qui a créé une entité qui a amélioré la liquidité des marchés de crédits libellés en dollars et a permis aux banques américaines d'opérer à l'étranger pour la première fois. Au début des années 1920, le dollar avait égalé et, sur certaines dimensions, dépassé la livre sterling en tant que véhicule principal pour les transactions internationales.
Ce précédent suggère que 5-10 ans est un laps de temps plausible au cours duquel les Etats-Unis pourraient progressivement perdre ce que Valéry Giscard d'Estaing, à l'époque ministre des Finances de la France, a appelé de manière célèbre le « privilège exorbitant » accordé par l'émission de la principale monnaie internationale du monde. Cela ne signifie pas que les banques étrangères et les entreprises éviteront entièrement le dollar. Les marchés financiers américains sont grands et liquides et le resteront probablement. Les banques américaines opèrent au niveau mondial. En particulier, les entreprises étrangères continueront à utiliser des dollars dans les transactions avec les États-Unis eux-mêmes.
Mais à une époque où l'unilatéralisme règne aux États-Unis, elles voudront éviter de prendre trop de risques. Si le choc géopolitique que représente l'unilatéralisme de Trump stimule une innovation institutionnelle qui facilite les paiements en euros pour les banques et entreprises européennes, alors la transformation pourrait être rapide (pour ainsi dire). Si l'Iran reçoit des euros plutôt que des dollars pour ses exportations de pétrole, il utilisera ces euros pour payer ses importations de marchandises. Lorsque les entreprises d'autres pays toucheront des euros plutôt que des dollars, il y aura moins de raisons pour les banques centrales de détenir des dollars en vue d'intervenir sur le marché des changes et de stabiliser la monnaie locale par rapport au billet vert. À ce stade, il n'y aurait plus de retour en arrière.
Une motivation pour lancer l'euro était de libérer l'Europe de la dépendance excessive au dollar. C'est également l'une des motivations de la Chine pour chercher à internationaliser le renminbi. Jusqu'à présent, le succès de ces deux efforts ont été mitigés, au mieux. En menaçant de punir l'Europe et la Chine, Trump est, ironiquement, en train de les aider à atteindre leurs objectifs.
De plus, Trump gaspille l'effet de levier des États-Unis. En travaillant avec les Européens et les Chinois, il aurait pu menacer l'Iran, et les entreprises qui font des affaires dans ce pays, au moyen de sanctions globales et efficaces, dans le cas où il y avait des preuves que le pays ne respectait pas à ses obligations de dénucléarisation. Or, collaborer pour assurer la conformité de l'Iran, est, bien sûr, précisément l'objectif du plan global d'action conjoint, auquel a renoncé l'administration Trump au début de cette année.
Traduit de l'anglais par Timothée Demont