Die wahren Probleme des IWF
NEU DELHI – Es gibt viele Gründe, den Internationalen Währungsfonds und die Weltbank zu kritisieren, aber die Legitimitätskrise, in der sich jetzt beide befinden, hat mit ihnen nichts zu tun. Sie ist vielmehr aus den falschen Gründen entstanden, und so werden die tatsächlichen Probleme dieser Bretton-Woods-Institutionen noch verschärft.
Bei der aktuellen Kontroverse geht es darum, dass der Weltbank vorgeworfen wird, ihren jährlichen Doing Business-Index manipuliert zu haben, um die Platzierungen von China und Saudi-Arabien zu verbessern. Dies könnte die IWF-Verwaltungsdirektorin Kristalina Georgiewa zu Fall bringen, die zur Zeit der angeblichen Unregelmäßigkeiten CEO der Weltbank war.
Die Weltbank hat das US-Anwaltsbüro WilmerHale beauftragt, die Sache zu untersuchen. Dessen Studie beruht allerdings nicht auf Beweisen, sondern auf Unterstellungen, was den Wirtschaftsnobelpreisträger und ehemaligen Weltbank-Chefökonomen Joseph E. Stiglitz dazu veranlasste, sie als "Verriss" und Teil eines Putschversuchs gegen Georgiewa zu bezeichnen. Bequemerweise hat sie sich auch in erster Linie auf China konzentriert und damit die mögliche Rolle des Weltbankpräsidenten David Malpass bei der Einstufung von Saudi-Arabien heruntergespielt – dem Land, das im Doing Business-Bericht 2020 überraschenderweise zum größten Reformer erklärt wurde.
Die WilmerHale-Studie ist für die Republikaner im US-Kongress, die Georgiewas Rücktritt fordern, ein Geschenk des Himmels. Aber bei der momentanen moralischen Entrüstung über Datenmanipulation wird die Tatsache übersehen, dass der Doing Business-Index – der nun eingestellt wurde – von Anfang an zutiefst fehlerhaft und politisch motiviert war. Leider hatte er sehr viel Einfluss auf die Wahrnehmung von Investoren und die Entscheidungen von Politikern.
Die Probleme des Index waren zahlreich: Erstens kamen die von ihm verwendeten Indikatoren direkt aus dem orthodoxen wirtschaftspolitischen Ansatz des "Washington-Konsens" – ohne zu berücksichtigen, ob dieser überhaupt in verschiedenen Zusammenhängen gültig oder anwendbar ist. Wie der Historiker Adam Tooze von der Columbia-Universität schrieb, war Doing Business immer schon "ein wackeliges und unberechenbares Konstrukt, das von Unwägbarkeiten und komplexen Entscheidungen durchdrungen war". Meine eigene Kritik konzentrierte sich darauf, dass der Index sämtliche staatliche Regulierungsmaßnahmen als teuer und unerwünscht bewertet und Steuern nur als Kosten betrachtet hat – und nicht als Mittel, um die Infrastruktur, die Institutionen und die qualifizierten Arbeitskräfte bereitzustellen, die die Unternehmen für ihren Betrieb benötigen.
2018 sagte Paul Romer, damals Chefökonom der Weltbank, die rechte Ideologie bei der Bank spiele eine wichtige Rolle für methodologische Änderungen, die die Rangfolge der Länder betreffen. Er entschuldigte sich bei der linksgerichteten chilenischen Regierung für die willkürliche Senkung ihrer Indexposition. Und eine jüngere unabhängige akademische Einschätzung weist darauf hin, dass der Index nur De-Jure-Regeln anstatt ihre De-Facto-Umsetzung misst und "manchmal Maßnahmen belohnt, die auf Kosten größerer sozialer Ziele den Unternehmen nützen".
Subscribe to Project Syndicate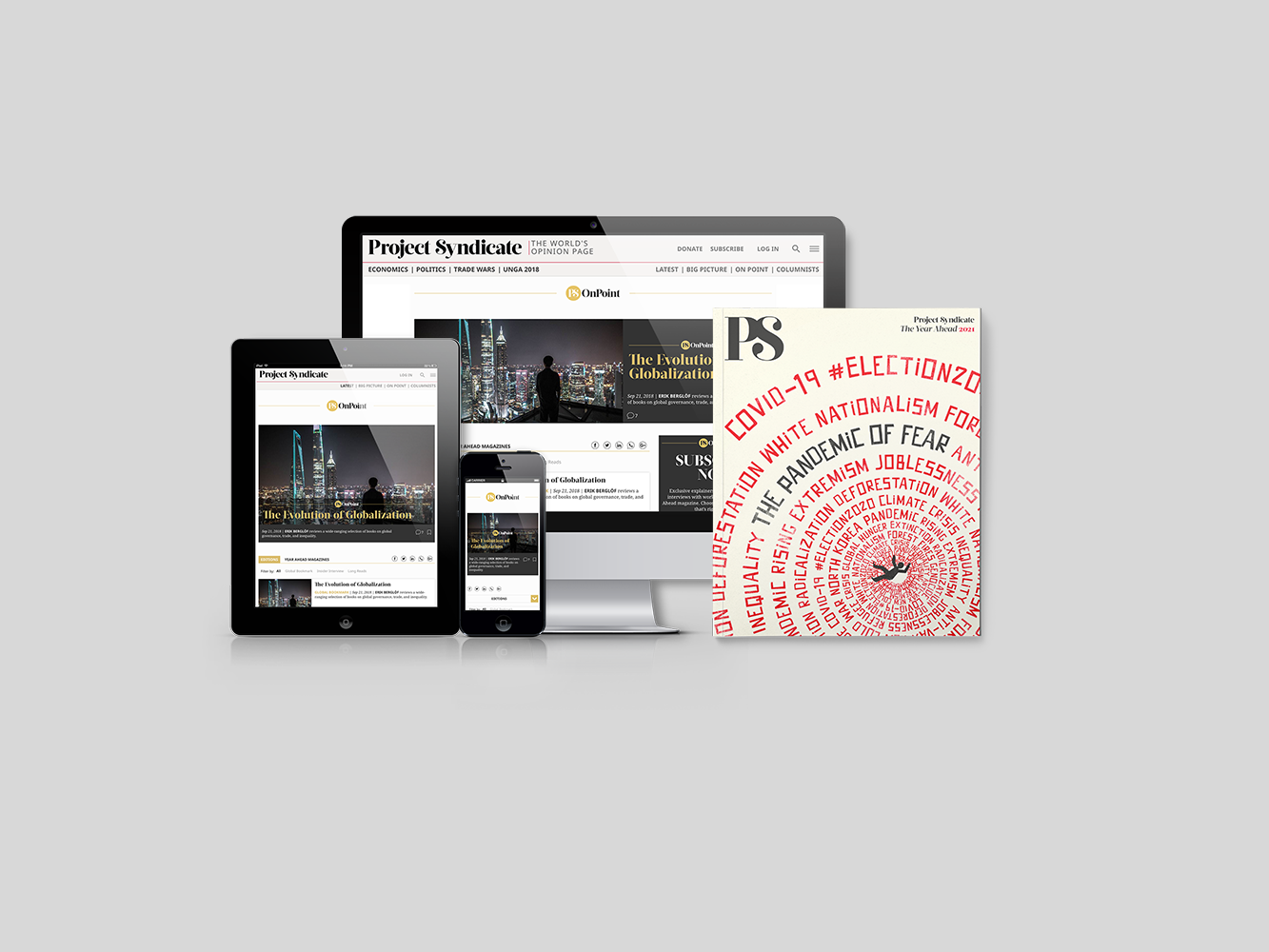 Subscribe to Project Syndicate
Enjoy unlimited access to the ideas and opinions of the world's leading thinkers, including weekly long reads, book reviews, topical collections, and interviews; The Year Ahead annual print magazine; the complete PS archive; and more – for less than $9 a month.
Über Georgiewas Schicksal wird auf dem IWF-Jahrestreffen in diesem Monat entschieden. Aber selbst wenn sie im Amt bleibt, wurde ihre Stellung und ihr Einfluss durch die Kontroverse um Doing Business beschädigt (was der Zweck der ganzen Sache gewesen sein könnte). Noch wichtiger ist, dass diese Episode die wahren funktionalen Probleme der Bretton-Woods-Institutionen nicht verschleiern darf: die unverhältnismäßig große Macht der Vereinigten Staaten; der zutiefst prozyklische Ansatz des IWF gegenüber Ländern, die seine Unterstützung wünschen, was seinem ursprünglichen Mandat widerspricht; und der fehlenden Bereitschaft der G7-Industrieländer, multilateralen Institutionen die Lösung globaler Probleme zu ermöglichen.
Als der IWF 1944 gegründet wurde, blieb er weit hinter Maynard Keynes' Vision einer internationalen Clearing-Union zurück, bei der alle Länder gleichberechtigt sind. Stattdessen – und kaum überraschend – spiegelte er die relativen Machtverhältnisse der Länder zu dieser Zeit wider. Die USA sicherten sich einen entscheidenden Anteil der Stimmrechte und Quoten. Damit waren sie gemeinsam mit den westeuropäischen Staaten in der Lage, die Maßnahmen, Programme und Zahlungen des IWF zu bestimmen.
Obwohl sich die Weltwirtschaft seitdem erheblich verändert hat, ist diese interne Machtstruktur grundsätzlich gleich geblieben. Selbst nach der jüngsten Neuverteilung des Jahres 2016 behalten die USA einen Stimmanteil von 16,73%, und die OECD-Länder kommen zusammen auf über 60%. Während Donald Trumps Präsidentschaft blockierten die USA eine Neuzuordnung der Quoten, die unter anderem den Anteil Chinas vergrößert hätte. Die USA und die Europäische Union können gegen jede Entscheidung des IWF ihr Veto einlegen. Und laut einem traditionellen "Gentleman's Agreement" wird der Vorsitzende der Weltbank von den USA ernannt, während der des IWF aus einem europäischen Land stammt.
Aber die vielleicht massivste Kritik am IWF bezieht sich darauf, wie sein Programm funktioniert: Nicht nur sind seine Kredite für Länder mit Zahlungsbilanzproblemen immer noch völlig unzureichend, sondern auch mit so vielen nachteiligen Bedingungen – wie erheblichen Haushaltseinsparungen – verbunden, dass sie von den meisten Ländern möglichst gemieden werden. Trotzdem belegt der Fonds Länder, die sich bei ihm erheblich langfristig verschulden müssen, sogar mit Zinsaufschlägen, und beeinträchtigt damit ihre wirtschaftlichen Ergebnisse.
Der Schwerpunkt des IWF auf fiskale Sparmaßnahmen wurde – unter anderem von seinen eigenen Ökonomen – stark kritisiert, aber während der COVID-19-Krise trotzdem aufrecht erhalten. Damit gibt er seinen ursprünglichen raison d'être auf: antizyklische Kreditvergabe an notleidende Länder, damit sich deren Wirtschaft mit weniger Schaden für die dortigen Menschen erholen kann.
Georgiewa muss man für ihren Versuch loben, die bedingungslose IWF-Finanzierung durch eine neue 650-Milliarden-Dollar-Zuweisung von Sonderziehungsrechten (der Reservewährung des Fonds) zu erhöhen. Außerdem hat sie sich für weniger Sparmaßnahmen in den Wiederaufbaupaketen und für eine Reform der internationalen Schuldenarchitektur eingesetzt. Vielleicht ist dies der Grund, warum ihre Gegner zufällig auch alle progressiven Veränderungen der Bretton-Woods-Institutionen ablehnen.
Dies ist nicht nur ungerecht, sondern auch kurzsichtig. Kann eine internationale Organisation wie der IWF weltweit keine grundlegenden Leistungen erbringen oder keine öffentlichen Probleme wie die Pandemie oder die Klimakrise lösen, dann erfüllt sie ihren Zweck nicht. Die G7 haben bereits gezeigt, dass sie ihrer globalen Führungsaufgabe nicht gewachsen sind, und trotzdem versuchen ihre Staatschefs, die multilateralen Institutionen daran zu hindern, unsere enormen internationalen Herausforderungen zu bewältigen. Zukünftige Historiker werden sich einst fragen, warum sich die reichen Länder heute derart selbst behindert haben.
Aus dem Englischen von Harald Eckhoff