Memperlambat Perubahan Iklim
DENVER – Setelah musim badai yang memecahkan rekor di Amerika Serikat dan banjir di Asia, mudah untuk merasa putus asa jika kita melihat betapa cepatnya perubahan iklim terjadi. Namun, terlepas dari bencana yang terjadi, sebuah transformasi yang cukup besar dan cepat untuk menurunkan suhu global masih mungkin untuk dilakukan. Dan yang lebih baik lagi adalah kita tidak perlu menunggu inovasi baru untuk melaksanakan perubahan yang kita perlukan; transformasi tersebut bisa dilakukan saat ini, dengan solusi yang menguntungkan dunia usaha dan didorong oleh pasar.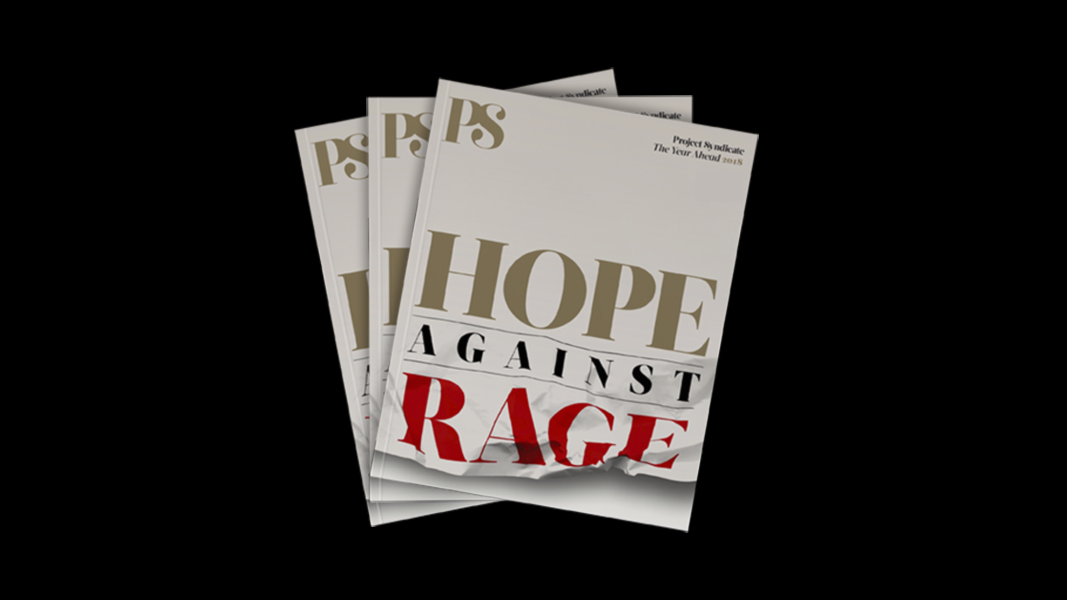 The Year Ahead 2018
The world's leading thinkers and policymakers examine what's come apart in the past year, and anticipate what will define the year ahead.
Membatasi kenaikan suhu global dibawah 2º Celsius dari suhu pada masa pra-industri – yang merupakan target dari perjanjian perubahan iklim di Paris – memerlukan penurunan ketergantungan terhadap bahan bakar fosil, dan perubahan cara dalam pembudi dayaan tanaman pangan, pengambilan kayu, serta penggunaan lahan. Penelitian baru yang dilakukan oleh Rocky Mountain Institute (RMI) menunjukkan bahwa kedua hal tersebut dapat dicapai, dan secara bersamaan, dapat "secara positif" menggangu arah perubahan iklim.  
Berdasarkan analisa kami, terdapat beberapa skenario yang dapat terjadi di masa depan yang berkaitan dengan penawaran dan permintaan energi, dan bagaimana cara hutan dan lahan menyimpan karbon, yang jika dijalankan, akan secara signifikan memperlambat laju pemanasan global. Dengan mempercepat transisi ke energi ramah lingkungan yang sedang berlangsung sekarang, emisi gas rumah kaca dapat ditekan hingga tingkat yang lebih rendah dibanding dengan yang dihasilkan oleh pola konsumsi yang ada saat ini.
Hal ini bukanlah sesuatu yang mengada-ada. Negara-negara di dunia telah beralih ke energi yang lebih ramah lingkungan, ke mobil listrik, dan sistem sumber energi dan penggunaan lahan yang lebih baik, dalam jangka waktu yang lebih cepat dari prediksi para ahli.
Ini bukanlah pertama kali laju perubahan melebihi perkiraan. Misalnya saja pada tahun 1980, AT&T menggunakan jasa McKinsey & Company untuk memperkirakan jumlah telepon selular yang ada di Amerika Serikat dalam dua dekade setelahnya. Para konsultan memperkirakan bahwa pada tahun 2000, jumlah telepon selular di pasar Amerika akan berjumlah sekitar 900,000. Faktanya, lebih dari 100 juta telepon selular terjual pada tahun itu. Dan saat ini, terdapat lebih banyak telepon selular dibandingkan jumlah manusia di dunia.
Hal yang sama juga terjadi dalam prediksi penggunaan tenaga surya dan angin. Selama beberapa dekade, para ahli Badan Energi Internasional dan Badan Informasi Energi Amerika Serikat salah memperkirakan seberapa cepat pertumbuhan pasokan energi dari kedua sumber energi tersebut. Para ahli secara terus-menerus memperkirakan jumlah yang rendah, dan hanya meningkatkan sedikit perkiraan mereka setiap tahunnya, tanpa pernah melihat kenyataan yang ada. Namun seiring dengan invoasi bisnis energi yang ramah lingkungan, biaya produksi sumber energi surya dan angin menurun. Dan sebagai hasilnya, sumber energi tersebut menjadi semakin murah dan penggunaannya kian meningkat. Model dari pemerintah biasanya tidak memperhitungkan peningkatan keuntungan tersebut.  
Alasan lain mengapa laju transisi energi saat ini diremehkan adalah karena skalanya berbeda dengan peralihan ke teknologi baru yang terjadi di masa lalu. Ketika masyarakat beralih dari membakar kayu ke batu bara, dan kemudian minyak, sumber energi "baru" selalu berasal dari proyek yang membutuhkan modal besar, seperti tambang batu bara, sumur minyak dan gas lepas pantai, dan kilang minyak. Biaya yang besar untuk menjalan proyek-proyek tersebut kemudian dibebankan kepada konsumen.
Sebaliknya, konsumen saat ini lebih mempunyai kendali atas pasar energi. Misalnya saja, konsumen dapat dengan sangat mudah memasang panel surya di atap rumah mereka; hal ini bisa dilakukan dalam satu hari saja. Jutaan mesin kecil – sel fotovoltaik, kincir angin, baterai, dan alat-alat rumah tangga yang pintar – mendorong transformasi energi yang ada saat ini. Setiap perangkat baru dalam sistem yang terpecah menjadi bagian-bagian kecil ini berharga murah dan mempunyai masa kembali modal yang cepat, sehingga menjadikan eksperimen sebagai hal yang terjangkau, dan teknologi dapat berkembang dengan lebih cepat. Hal ini menghasilkan banyaknya pesaing dalam tingkat global, dengan invoasi yang lebih cepat dan model bisnis baru yang membantu mencapai keekonomian skala.
Peralatan yang diperlukan untuk revolusi energi yang ramah lingkungan lebih mirip dengan telepon selular dan laptop dibandingkan dengan pertambangan dan kilang. Hal ini karena perangkat tersebut bisa dijual bebas, dengan rantai produksi yang bisa dikembangkan dan teknologi yang masih berkembang, transisi ke sumber energi yang lebih ramah lingkungan terjadi lebih cepat dibandingkan dengan prediksi banyak ahli.  
Namun, peralihan ke sumber energi "yang lebih ramah lingkunngan" tidak akan cukup untuk mempertahankan suhu global dibawah 2º dari suhu pada masa pra-industri. Untuk mencapai hal tersebut, kita perlu menghilangkan lebih banyak gas rumah kaca di atmosfir. 
Untungnya, hal ini dimungkinkan. Dengan menggabungkan strategi pengurangan karbon ke dalam konservasi pertanian dan lahan, lebih banyak gas rumah kaca yang dapat disimpan di hutan dan tanah. Meskipun teknologi ini sudah ada, diantaranya diperlukan peningkatan metode pertanian tanpa membajak tanah, melakukan prinsip permaculture, pengelolaan lahan basah yang lebih baik, dan menggunakan teknik penggembalaan bergilir yang lebih baik untuk mencapai kesuksesan.
Kekuatan pasar untuk mendorong perubahan radikal dalam bidang energi dan penggunaan lahan sangatlah besar, namun pembelajaran yang dapat diambil dari musim badai di tahun 2017 adalah bahwa keadaan darurat iklim yang kita hadapi memerlukan aksi yang cepat dan mendesak. Mentransformasikan cara orang mendapatkan dan mengkonsumsi energi serta penggunaan tanah memerlukan insentif dan kerangka kebijakan untuk mencapai kesuksesan.
Namun jangan berputus asa: masih ada waktu untuk menyelamatkan iklim kita. Transformasi sudah dimulai – dan hal ini akan terjadi dengan lebih cepat dari yang diperkirakan oleh kebanyakan orang.