Jak narušit klimatické změny
DENVER – Po létě ve znamení rekordních hurikánů ve Spojených státech a záplav po celé Asii by bylo snadné zoufat si nad zrychlujícím se tempem klimatických změn. Navzdory apokalyptickým věštbám však stále máme na dosah ruky natolik velkou a rychlou energetickou transformaci, že by mohla udržet vzestup globálních teplot na uzdě. A co je ještě lepší, nemusíme čekat na nové vynálezy, abychom potřebné změny zavedli do praxe; k transformaci může dojít hned teď pomocí ziskových řešení zajišťovaných firmami a podněcovaných trhy.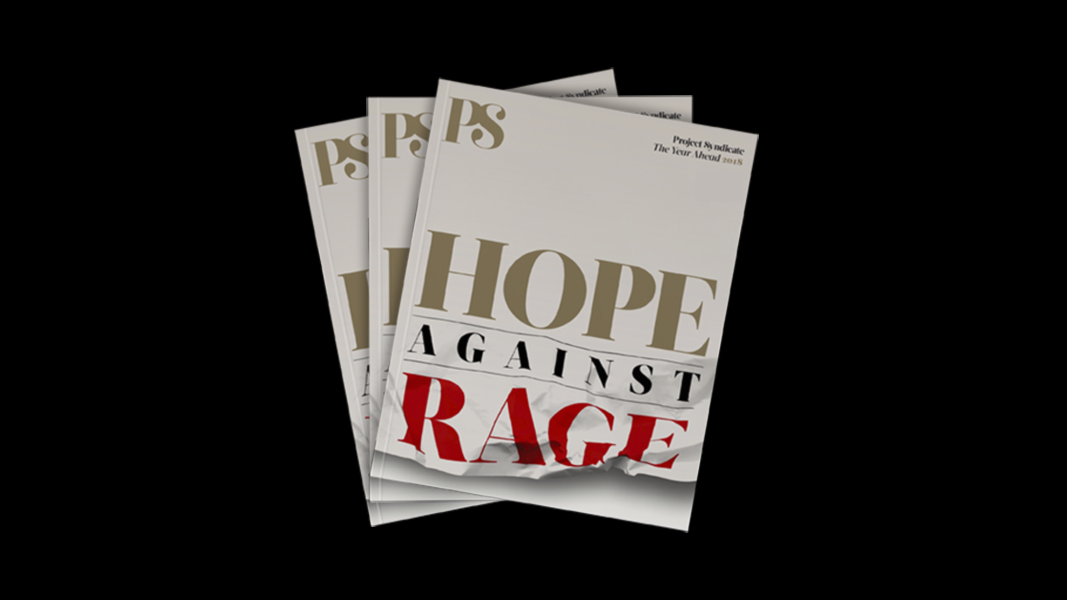 The Year Ahead 2018
The world's leading thinkers and policymakers examine what's come apart in the past year, and anticipate what will define the year ahead.
Omezení vzestupu globální teploty na méně než 2° Celsia oproti předindustriální úrovni – kterýžto cíl stanovila pařížská klimatická dohoda z roku 2015 – si vyžádá snížení závislosti na fosilních palivech a změnu způsobů, jimiž svět pěstuje plodiny, těží dřevo a využívá půdu. Nový výzkum, který provedl Rocky Mountain Institute (RMI), ukazuje, že oba výsledky jsou možné a že jejich celkový dopad může v pozitivním smyslu narušit trajektorii klimatických změn.
Podle naší analýzy se v budoucí nabídce a poptávce energie i ve způsobu, jímž lesy a půda vážou uhlík, skrývají cesty, které – pokud se po nich vydáme – dramaticky sníží tempo oteplování. Urychlením probíhajícího přechodu na čistou energii lze snížit emise skleníkových plynů pod hranici, která by se při současném trendu spotřeby dala očekávat.
Tento scénář není tak přitažený za vlasy, jak by si leckdo mohl myslet. Svět už dnes přechází na čistší energii, na elektromobilitu a na chytřejší systémy využívání energie a půdy, a dělá to rychleji, než kdokoliv včetně expertů předpokládal.
A není to poprvé, kdy tempo změn předčilo očekávání. V roce 1980 si například firma AT&T najala poradenskou společnost McKinsey & Company, aby předpověděla počet mobilních telefonů, které se budou do dvaceti let používat v USA. Konzultanti předpověděli, že do roku 2000 bude americký trh s mobilními telefony podporovat přibližně 900 000 zařízení. Ve skutečnosti se toho roku prodalo přes 100 milionů telefonů. Dnes je na zeměkouli víc telefonů než lidí.
Obdobně pomýlené projekce se týkaly i sluneční a větrné energie. Experti z Mezinárodní energetické agentury i americké Energetické informační agentury desítky let podceňovali, jak rychle poroste nabídka energie z těchto zdrojů. Setrvale odhadovali nízká čísla a své prognózy každoročně jen mírně navyšovali, takže se nikdy nepřiblížili k realitě. Firmy podnikající v oblasti čistých energií však inovovaly a náklady na výrobu sluneční a větrné energie klesly. Energie zlevnila, a její využívání se v důsledku toho zvýšilo. Vládní modely obvykle tyto rozšiřující se výnosy nezohledňují.
Dalším důvodem, proč se rychlost dnešního energetického přechodu podceňuje, je skutečnost, že se od předchozích konverzí na nové technologie odlišuje měřítkem. Když lidé přecházeli ze spalování dřeva na spalování uhlí a posléze na spalování ropy, pocházely "nové" energetické zdroje z velmi velkých kapitálových projektů, jako byly uhelné doly, příbřežní ropná a plynová pole a rafinerie. Vysoké náklady na realizaci těchto projektů se pak přenesly na spotřebitele.
Naproti tomu na dnešním energetickém trhu mají spotřebitelé větší kontrolu. Představme si, jak snadno lze dnes instalovat na střechu solární panely; dá se to zvládnout za jediný den. Hnacími motory dnešní energetické transformace jsou miliony malých zařízení – fotovoltaických článků, větrných turbín, baterií a chytrých spotřebičů. Každé nové zařízení v tomto distribuovaném systému je levné a rychle se vyplatí, takže experimentování je dostupné a technologie se mohou rychle zdokonalovat. Výsledkem je obrovské pole globálních konkurentů s rychlejšími inovacemi a novými obchodními modely, které pomáhají dosáhnout úspor z rozsahu.
Hardware této revoluce čisté energie má spíše podobu mobilních telefonů a notebooků než dolů a rafinerií. A protože ho lze prodávat na velmi rozsáhlých trzích s dostupnými výrobními řetězci a stále dozrávajícími technologiemi, probíhá přechod na čistší energii rychleji, než mnozí experti předpovídali.
Přesto ani rychlý posun směrem k "zelenější" energii nepostačí k tomu, aby se růst průměrné globální teploty udržel na méně než 2° předindustriální úrovně. Chce-li svět dosáhnout tohoto cíle, bude zároveň muset odbourat z atmosféry větší množství skleníkových plynů.
Naštěstí je možné i to. Zapracováním strategií s nižšími emisemi uhlíku do zemědělství a ochrany krajiny lze v lesích a půdách ponechat větší objem skleníkových plynů. Ačkoliv už však příslušné technologie existují, úspěch bude vyžadovat mimo jiné rozšíření bezorebného obdělávání půdy, přijetí principů permakultury, lepší hospodaření s mokřady a využívání metod rotační pastvy.
Schopnost trhů být hnacím motorem radikálních změn ve využívání energie a půdy je obrovská, avšak série bouří z roku 2017 by nám měla připomenout, že klimatická krize, se kterou se potýkáme, si žádá ráznou a naléhavou akci. Proměna způsobu, jímž lidé získávají a spotřebovávají energii a využívají půdu, bude vyžadovat silné podněty a politické rámce, protože jedině tak se lidstvo dostane na dráhu úspěchu.
Leč nezoufejme: stále je čas zachránit klima. Transformace už započala – a bude probíhat rychleji, než mnozí lidé očekávají.
Z angličtiny přeložil Jiří Kobělka.