Cómo la TI amenaza a la democracia
MÚNICH – En su momento, Internet y las redes sociales fueron aclamadas como herramientas que crearían nuevas oportunidades de difundir la democracia y la libertad. De hecho, Twitter, Facebook y otras redes sociales tuvieron un papel clave en los levantamientos populares de Irán en 2009, el mundo árabe en 2011 y Ucrania en 2013‑2014. Parecía por momentos que el tuit podía más que la espada.
Pero pronto los regímenes autoritarios comenzaron a reprimir la libertad en Internet: tenían miedo del nuevo mundo digital, porque estaba fuera del alcance de sus mecanismos de seguridad analógicos. Esos temores resultaron infundados. Finalmente, la mayoría de los levantamientos populares motorizados por las redes sociales fracasaron por falta de liderazgo eficaz, y las organizaciones políticas y militares tradicionales retuvieron el poder.
Estos regímenes incluso han comenzado a usar las redes sociales para sus propios fines. Todos hemos oído acusaciones de que Rusia usó encubiertamente las redes sociales para influir en los resultados de las elecciones en Ucrania, Francia, Alemania y, el hecho más conocido, en los Estados Unidos. Facebook calcula que el contenido publicado por Rusia en su red, incluidos comentarios y anuncios pagos, llegó a 126 millones de estadounidenses (cerca del 40% de la población).
Hay que recordar que antes Rusia acusó a Occidente de promover las "revoluciones de colores" en Ucrania y Georgia. Parece que Internet y las redes sociales ofrecen otro campo de batalla para la manipulación subrepticia de la opinión pública.
Si ni siquiera los países más avanzados en tecnología pueden proteger la integridad del proceso electoral, ¿qué decir de los desafíos que enfrentan los países con menos conocimiento técnico? Es decir, la amenaza es global. A falta de hechos y datos, la mera posibilidad de manipulación alimenta teorías conspirativas y debilita la fe en la democracia y en las elecciones, en un momento en que la confianza pública ya se encuentra deprimida.
Las "cámaras de eco" ideológicas generadas por las redes sociales agravan los sesgos naturales de las personas y reducen las oportunidades de sano debate. Esto tiene efectos reales, porque fomenta la polarización política y erosiona la capacidad de los líderes para forjar acuerdos, base de la estabilidad democrática. Asimismo, el discurso del odio, los llamamientos terroristas y el hostigamiento racial y sexual, que se han instalado en Internet, pueden llevar a violencia en la vida real.
Subscribe to Project Syndicate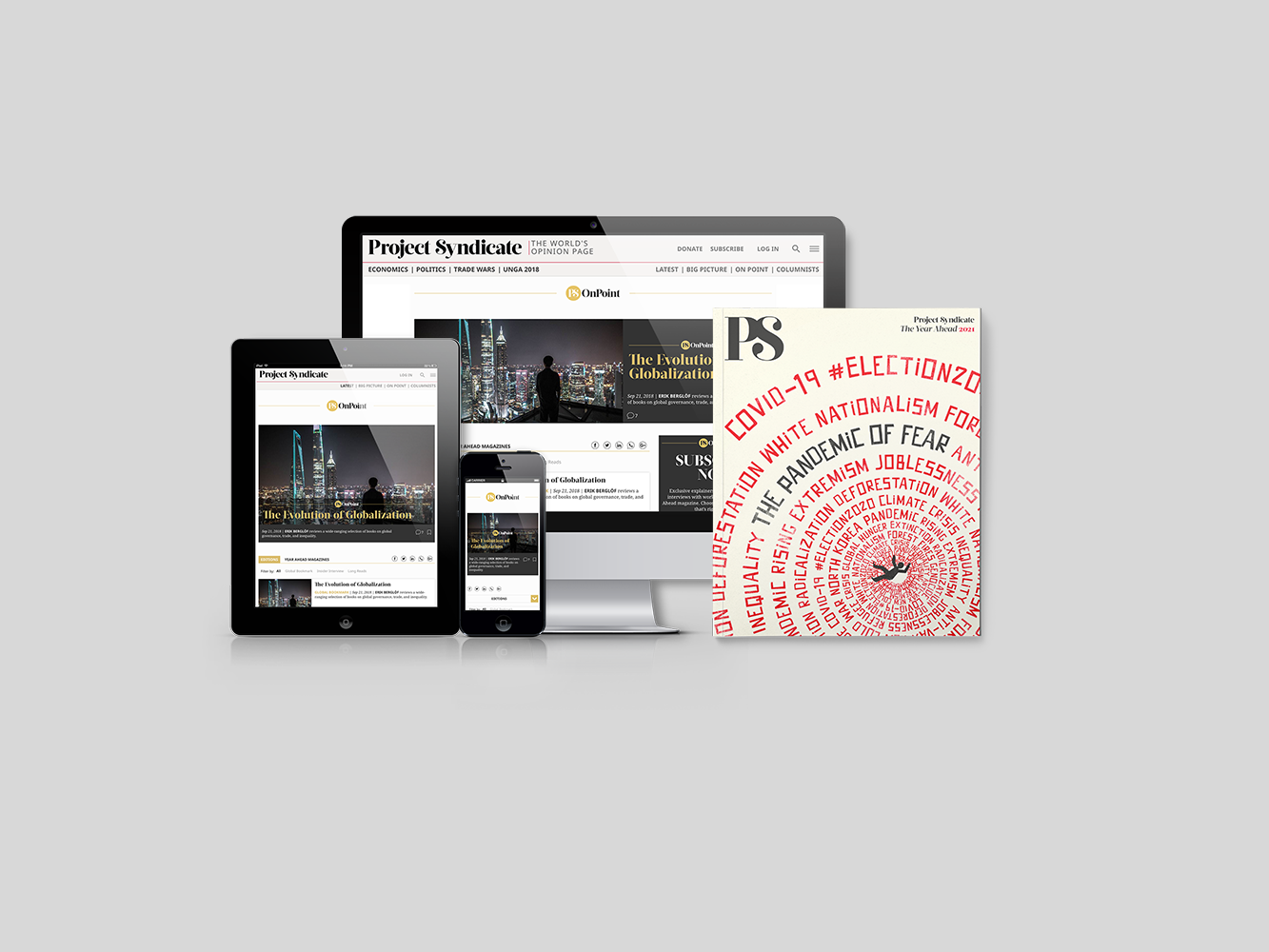 Subscribe to Project Syndicate
Enjoy unlimited access to the ideas and opinions of the world's leading thinkers, including weekly long reads, book reviews, topical collections, and interviews; The Year Ahead annual print magazine; the complete PS archive; and more. All for less than $9 a month.
Pero las redes sociales no son el primer caso de una revolución de las comunicaciones que planteara desafíos a los sistemas políticos. La imprenta, la radio y la televisión fueron revolucionarias en su momento. Y todas fueron gradualmente reguladas, incluso en las democracias más liberales. Es hora de analizar cómo sujetar las redes sociales a las mismas reglas de transparencia, responsabilidad y tributación que los medios convencionales.
En Estados Unidos, un grupo de senadores presentó un proyecto de "ley de honestidad publicitaria" que extendería a las redes sociales las mismas reglas que se aplican a la prensa, la radio y la televisión. Esperan lograr su aprobación antes de la elección intermedia de 2018. En Alemania, se aprobó una nueva ley (llamada Netzwerkdurchsetzungsgesetz) que obliga a las empresas de redes sociales a eliminar comentarios violentos y noticias falsas en un plazo de 24 horas, con multas de hasta 50 millones de euros (63 millones de dólares).
Pero aunque estas medidas sean útiles, no estoy seguro de que la legislación en el nivel nacional sea un medio adecuado para regular la actividad política en Internet. Muchas naciones más pobres no podrán ofrecer esa clase de resistencia; y para todos los países será difícil hacer cumplir las normas que impongan, ya que la mayor parte de los datos se almacenan y administran fuera de sus jurisdicciones.
Más allá de la necesidad o no de nuevas reglas internacionales, debemos procurar que el intento de contener los excesos no ponga en riesgo el derecho fundamental a la libertad de expresión. Las sociedades abiertas deben evitar una reacción exagerada que pudiera debilitar las libertades mismas de las que deriva su legitimidad.
Pero tampoco podemos quedarnos de brazos cruzados. Unos pocos grandes jugadores, en Silicon Valley y otras partes, tienen nuestro destino en sus manos; pero con su cooperación, podemos encarar las falencias del sistema actual.
En 2012, convoqué una Comisión Global sobre las Elecciones, la Democracia y la Seguridad, para la identificación y el abordaje de los retos que afectan la integridad de las elecciones y la promoción de procesos electorales legítimos. Sólo las elecciones que el conjunto de la población acepta como justas y creíbles pueden llevar a una alternancia de gobierno pacífica y democrática que confiera legitimidad al vencedor y protección al perdedor.
Bajo los auspicios de la Fundación Kofi Annan, me dispongo a convocar una nueva comisión (que esta vez incluirá a los cerebros de las redes sociales y de la tecnología de la información, y a líderes políticos) para que nos ayude a resolver estas nuevas cuestiones cruciales. Buscaremos soluciones factibles que sirvan a las democracias y protejan la integridad de las elecciones, sin dejar de aprovechar las muchas oportunidades que ofrecen las nuevas tecnologías. Publicaremos recomendaciones que, esperamos, aliviarán las tensiones disruptivas creadas entre los avances tecnológicos y uno de los logros más grandes de la humanidad: la democracia.
La tecnología no se detiene, y tampoco debe hacerlo la democracia. Tenemos que actuar pronto, porque los avances digitales pueden ser sólo el comienzo de una tendencia irrefrenable hacia un mundo orwelliano controlado por un Gran Hermano, en el que millones de sensores en teléfonos inteligentes y otros dispositivos reúnan nuestros datos y nos hagan vulnerables a la manipulación.
¿A quién corresponde la propiedad de los abundantes datos que recogen nuestros teléfonos y relojes? ¿Cómo deben usarse? ¿Debe su uso supeditarse a nuestro consentimiento? ¿A quién deben rendir cuentas aquellos que los usen? Son grandes preguntas de las que depende el futuro de la libertad.
Traducción: Esteban Flamini