Как информационные технологии угрожают демократии
МЮНХЕН – Интернет и социальные сети когда-то с энтузиазмом приветствовались за создание новых возможностей для распространения демократии и свободы. И действительно, Twitter, Facebook и другие социальные сети сыграли ключевую роль в народных восстаниях в Иране в 2009 году, арабском мире в 2011 году и Украине в 2013-2014 годах. В то время твит действительно казался иногда более могущественным, чем меч.
Но вскоре авторитарные режимы начали натиск на свободу интернета. Они боялись дивного нового цифрового мира, потому что он находился за пределами досягаемости их аналоговых органов безопасности. Но эти страхи оказались безосновательными. Большинство народных восстаний, опиравшихся на социальные сети, в итоге провалились из-за отсутствия эффективных лидеров, а традиционные политические и военные организации сохранили доминирующие позиции.
Более того, эти режимы начали использовать социальные сети в собственных целях. Мы все слышали обвинения, что Россия тайно пользовалась соцсетями, чтобы повлиять на результаты выборов во Франции, Германии, Украине и – самый знаменитый случай – в США. По оценкам Facebook, российский контент в этой соцсети, включая посты и оплаченную рекламу, попал на экраны 126 млн американцев – это примерно 40% населения страны.
Мы должны здесь вспомнить выдвинутые ранее Россией обвинения о роли Запада в подстрекательстве к «цветным революциям» в Грузии и Украине. Интернет и социальные сети, по всей видимости, стали новым полем боя за тайное манипулирование общественным мнением.
Но если даже наиболее продвинутые в технологическом отношении страны не способны защитить честность выборного процесса, то можно представить себе проблемы, стоящие перед странами, у которых меньше ноу-хау. Иными словами, эта угроза – глобальна. На фоне отсутствия фактов и данных уже одна только идея возможного манипулирования способствует появлению теорий заговора и подрывает веру в демократию и выборы, причём в тот момент, когда уровень общественного доверия уже и так низок.
Идеологически замкнутые сообщества («эхокамеры») в соцсетях усиливают естественную предвзятость людей и сокращают возможности ведения здоровых дискуссий. Всё это влияет на реальный мир, потому что вызывает политическую поляризацию и снижает готовность лидеров идти на компромиссы, а это – основа демократической стабильности. Кроме того, риторика ненависти, террористические призывы, расовые оскорбления и сексуальные домогательства – для всего этого интернет стал родным домом – могут привести к насилию в реальном мире.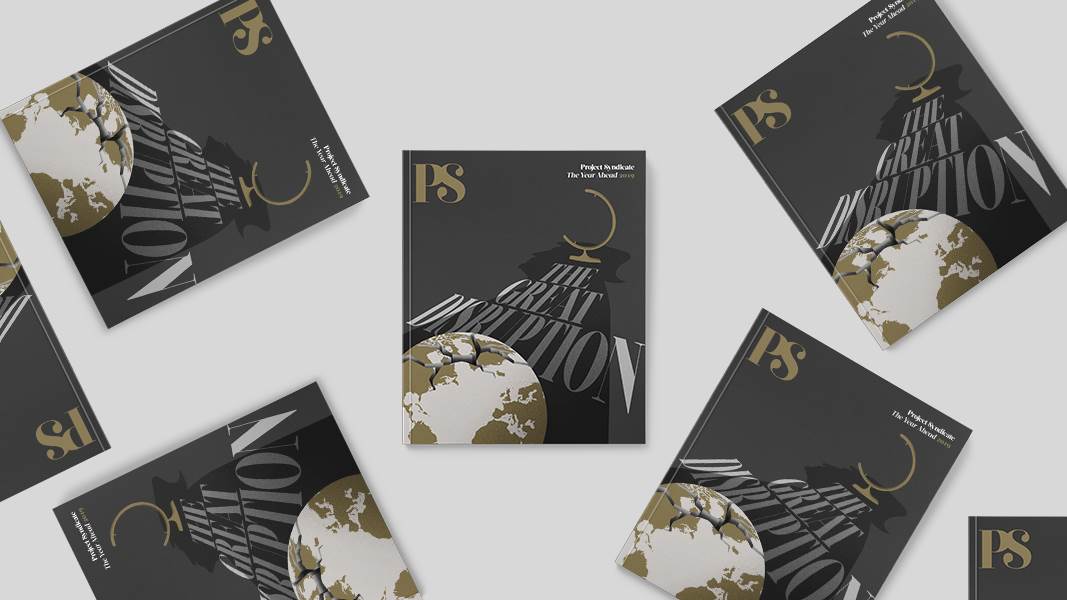 The Year Ahead 2019
Featuring commentaries by Joseph Stiglitz, Sri Mulyani Indrawati, Angus Deaton, Célestin Monga, Jean-Claude Juncker, and other leading thinkers. Now available for pre-order.
Впрочем, соцсети трудно назвать первой революцией в коммуникациях, бросившей вызов политическим системам. Печатный станок, радио и телевидение в свои дни тоже были революционными. Все они постепенно начали регулироваться, причём даже в самых либеральных демократических странах. Мы должны теперь задуматься о том, как можно подчинить соцсети тем же самым правилам прозрачности, подотчётности и налогообложения, которые приняты для традиционных СМИ.
В США группа сенаторов предложила законопроект «О честной рекламе», который может распространить правила, применяемые к печатной прессе, а также к радио- и телевещанию, на социальные медиа. Они надеются, что этот закон будет принят до промежуточных выборов 2018 года. В Германии новый закон о соблюдении порядка в сети (Netzwerkdurchsetzungsgesetz) требует от социальных медиакомпаний удалять высказывания, разжигающие ненависть, а также фейковые новости в течение 24 часов; в противном случае им грозит штраф в размере до 50 млн евро ($63 млн).
Хотя все эти меры могут быть полезны, я не уверен, что национальное законодательство будет адекватно регулировать политическую онлайн-активность. Многие более бедные страны не смогут организовать подобное сопротивление, а с соблюдением данных норм возникнут трудности везде, поскольку значительная часть данных хранится и управляется за пределами регулирующей страны.
Однако вне зависимости от того, нужны или нет новые международные нормы, мы должны действовать осторожно, с тем чтобы, пытаясь избавиться от крайностей, мы не поставили под угрозу фундаментальное право на свободу слова. Более того, открытые общества не должны действовать напролом, поскольку это может ослабить те самые свободы, на которых основывается их легитимность.
Тем не менее, мы не должны бездействовать. Несколько крупнейших игроков – в Силиконовой долине и других центрах – держат в своих руках нашу судьбу; если мы сможем договориться с ними, мы сумеем устранить недостатки в нынешней системе.
В 2012 году я организовал «Глобальную комиссию по вопросам выборов, демократии и безопасности» для выявления и решения проблем, мешающих проведению честных выборов, а также для поддержки легитимных выборных процессов. Лишь те выборы, которые население в целом воспринимает как справедливые и вызывающие доверие, могут обеспечить мирную и демократическую ротацию руководства, наделяя легитимностью победителя и защищая проигравшего.
Сейчас, под эгидой Фонда Кофи Аннана, я созываю новую комиссию – на этот раз с участием ведущих лидеров социальных сетей и информационных технологий, а также политических руководителей, – с целью помочь решить эти новые, критические важные проблемы. Мы займёмся поиском работающих решений, которые помогут нашим демократическим странам и защитят честность наших выборов, но одновременно позволят воспользоваться многочисленными возможностями, открывающимися благодаря новым технологиям. Мы разработаем рекомендации, которые, как мы надеемся, устранят появившееся тревожное противоречие между техническим прогрессом и одним из величайших достижений человечества – демократией.
Технологии не стоят на месте, не должна стоять и демократия. Мы должны действовать быстро, потому что нынешний цифровой прогресс может оказаться лишь началом опасного пути, ведущего в оруэлловский мир под контролем «Большого брата», в котором миллионы сенсоров наших смартфонов и других устройств собирают данные, делая нас уязвимыми для манипуляций.
Кто должен владеть всеми данным, которые собирают наши телефоны и умные часы? Как должны использоваться эти данные? Должно ли использование этих данных другими лицами осуществляться с нашего согласия? Перед кем несут ответственность те, кто использует наши данные? Всё это большие вопросы, ответы на которые определят будущее самой свободы.