Ақпараттық технология демократияға несімен қауіпті?
МЮНХЕН – Бір кездері демократия мен еркіндіктің мүмкіндіктерін арттырады деп Интернет пен әлеуметтік медианы мақтаушы едік. Оның үстіне Twitter, Facebook және басқа да әлеуметтік медиа түрлері 2009 жылғы Ирандағы, 2011 жылғы араб әлеміндегі, 2013-2014 жылдардағы Украинадағы халық наразылығы кезінде маңызды рөл ойнағаны да рас. Ол кездері бір туиттің қауқары бір семсердікінен күшті болған еді.
Бірақ көп ұзамай авторитар басшылар Интернет бостандығына шабуыл жасай бастады. Олар айбынды цифрлық әлемнен қорықты, себебі оған режимнің қауіпсіздік күштерінің құрығы жетпейді. Олардың бұл қобалжуы негізсіз болып шықты. Себебі тиімді басшылықтың болмауынан әлеуметтік медиа толқытқан көтерілістердің барлығы жеңіліс тапты, ал дәстүрлі саяси және әскери ұйымдар бәрібір үстемдік танытты.
Іс жүзінде бұл режимдер әлеуметтік медианы өз мақсаттарына пайдалануға көшті. Украина, Франция, Германия мен АҚШ-тағы сайлаулардың нәтижесіне ықпал ету үшін Ресей әлеуметтік желіні жасырын пайдаланды деген айыптауларды барлығымыз естідік. Facebook-тың есептеуінше, посттар мен ақысы төленген жарнамаларды қоса есептегенде желідегі ресейлік контент 126 миллион Америка азаматына, яғни АҚШ халқының  40 пайызына жеткен.
Ресейдің «Батыс Украина мен Грузияда түрлі-түсті революциялар ұйымдастыруға қатысты» деген айыптауларын да еске түсіруіміз керек. Интернет пен әлеуметтік желі қоғамдық пікірді жасырын түрде манипуляциялайтын тағы бір майдан алаңына айналған тәрізді. 
Технологиялық тұрғыдан ең озық елдердің өзі сайлау процесінің сенімділігін қамтамасыз ете алмаса, онда ноу-хауға қолы жетіңкіремеген елдерді қандай қиындықтар күтіп тұрғанын көзге елестетіңіз. Басқаша айтсақ, бұл – ғаламдық қауіп. Факт пен дерек жоқ жерде манипуляциялау мүмкіндігі коспирациялық болжамдарға ерік беріп, қоғамның сенімі онсыз да азайып тұрған тұста елдің демократия мен сайлауға деген сенімін мүлде төмендетіп жібереді.
Әлеуметтік желінің «эхо-камералары» адамдардың табиғатынан бар біржақтылығын одан сайын үдетіп, қалыпты пікірталасқа мүлде мүмкіндік бермейді. Мұның нақты салдары болуы мүмкін, себебі бұл халықты саяси тұрғыда бөлшектеп, демократиялық тұрақтылықтың басты негізі – саяси компромиске бару мүмкіндігін азайтады. Сол сияқты өшпенді сөздер, терроризмге шақыру, нәсілдік және сексуалдық кемсіту сияқты Интернетке орнығып алған нәрселер шынайы өмірдегі қантөгіске алып келуі мүмкін.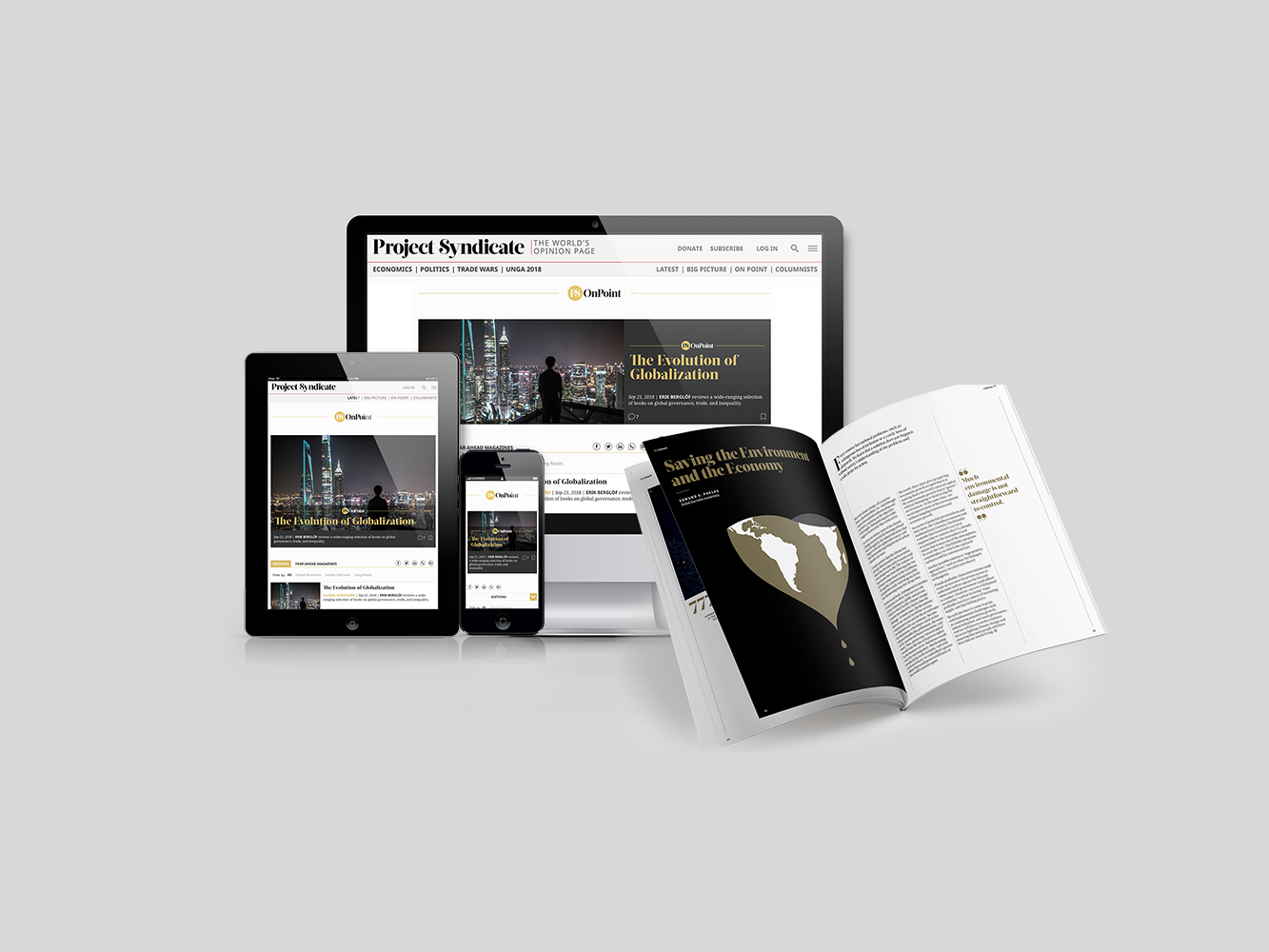 Subscribe now
For a limited time only, get unlimited access to On Point, The Big Picture, and the PS Archive, plus our annual magazine, for less than $2 a week.
Бірақ, әлеуметтік желіні саяси жүйеге айбат көрсете алатын коммуникация революциясын орнатады дей алмаймыз. Баспасөз, радио және теледидар өз заманында революция жасаған. Бірақ ең либерал-демократиялық елдердің өздерінде олардың барлығы біртіндеп реттелген. Біз қазір әлеуметтік медианы дәстүрлі медиа сияқты транспарентті, жауапты әрі салық төлейтін ақпарат құралына айналдырудың жайын ойластыруымыз керек.
АҚШ-та сенаторлар тобы баспасөз, радио және теледидарға қатысты ережелерді әлеуметтік медиаға да қолданатын «Әділ жарнама туралы» акт жобасын ұсынды. Олар  оны 2018 жылғы аралық сайлауға дейін заңға айналдырамыз деп үміттенеді. Ал Германияда Netzwerkdurchsetzungsgesetz деп аталатын жаңа заң талабы бойынша әлеуметтік желілер өшпенді мәтін мен жалған ақпаратты 24 сағаттың ішінде алып тастауы керек, болмаса оларға 50 миллион еуроға (63 миллион АҚШ доллары) айыппұл салынады.
Бұл шаралар қаншалық пайдалы болса да, ұлттық заңдар онлайн саяси белсенділікті реттеуге қауқарлы деп айта алмаймын. Кедей елдердің көбі мұндай тегеурін көрсете алмайды, әрі заңдарды барлық жерде орындату мүмкін емес, себебі мәліметтердің көбі реттеуші елдің аумағынан тыс жерде сақталып, басқарылады. 
Халықаралық нормалар қажет бола ма, жоқ па, шектен асқандарды ауыздықтаймыз деп пікір білдіру босандығына нұқсан келтірмеуді ойлауымыз керек. Әрине, ашық қоғамдардың шектен шықпағаны жөн, мұндай жағдайда олар өздері сүйенетін бостандық принципін бұзады.
Бірақ біз қол қусырып та отыра алмаймыз. Силикон алқабындағы және басқа жерлердегі ат төбеліндей бірнеше ойыншы бүкіл біздің тағдырымызды қолында ұстап отыр. Егер оларды өз қатарымызға тарта алсақ, онда қазіргі жүйедегі олқылықтардың орнын толтырамыз.
2012 жылы сайлаудың сенімділігіне төнген қауіппен күресіп, сайлау процесін заңды етіп өткізу мақсатында Сайлау, демократия және қауіпсіздік бойынша жаһандық комиссия құрдым. Халық әділ әрі сенуге тұрарлық деп мойындаған сайлау ғана биліктің бейбіт және демократиялық жолмен ауысуына мүмкіндік беріп, жеңімпаздың жеңісін заңдастырады әрі жеңілгенді қорғайды.
Енді «Кофи Аннан қорының» аясында біз аталған мәселелерді шешу үшін әлеуметтік медиа мен ақпараттық технология білгірлерінің және саяси басшылардың қатысуымен жаңа комиссия құрмақпын.  Біз технология беретін мүмкіндіктердің барлығын пайдалана отырып, демократияға қызмет ететін және сайлаулардың сенімділігін қамтамасыз ететін ыңғайлы шешімдер шығаруға күш саламыз. Біз технологиялық мүмкіндіктер мен адамзаттың ең ұлы жетістіктерінің бірі – демократияның арасындағы зиянды текетіресті тоқтатуға жол ашатын ұсыныстар әзірлейміз деп үміттенемін.
Технология да, демократия да бір орында тұрмайды. Біз жылдам әрекет етуіміз керек, себебі цифрлық технологиялар Оруэлл сипаттаған «Үлкен ағайдың» заманына қарай тайғақ жолмен әкетіп барады. «Үлкен ағайдың» заманы келгенде смартфондар мен басқа да құралдардағы миллиондаған сенсорлар бізді толық басқаруына алады.
Смартфондар мен сағаттар жинаған деректерге кім иелік етуі керек? Бұл мәлімет қалай қолданылуы тиіс? Басқалар оны пайдалану үшін бізден рұқсат сұрауы керек пе? Біздің мәліметтерді қолданатындар кімнің алдында жауапты? Біздің бостандығымыздың болашағын айқындайтын басты сауалдар – осылар.