Comment les technologies de l'information menacent la démocracie
MUNICH – A une époque, on a pensait que l'Internet et les médias sociaux allaient créer de nouvelles opportunités pour répandre la démocratie et la liberté dans le monde. Et, effectivement, Twitter, Facebook et d'autres médias sociaux ont joué un rôle clé dans les soulèvements populaires en Iran en 2009, dans le monde arabe en 2011 et en Ukraine en 2013-2014. À l'époque, le tweet a parfois pu sembler plus puissant que l'épée.
Pourtant, les régimes autoritaires se sont rapidement attaqués à la liberté de l'Internet. Ce nouveau monde numérique les effrayait, parce qu'il était hors de portée de leurs établissements de sécurité analogique. Leurs craintes se sont révélées infondées. En réalité, la plupart des soulèvements populaires produits par les médias sociaux ont échoué faute d'un leadership efficace, et les organisations politiques et militaires traditionnelles ont conservé le contrôle.
En fait, ces régimes ont commencé à utiliser les médias sociaux pour servir leurs propres objectifs. Nous avons tous entendu parler des allégations selon lesquelles la Russie aurait subrepticement utilisé les médias sociaux pour influencer les résultats électoraux en Ukraine, en France, en Allemagne et, le cas le plus célèbre, aux États-Unis. Facebook a estimé que du contenu russe publié sur son réseau, y compris des posts et des annonces payantes, a atteint 126 millions d'Américains, soit environ 40% de la population nationale.
Nous devrions aussi rappeler les accusations précédentes de la Russie à propos du rôle de l'Occident qui aurait fomenté les « révolutions de couleur » en Ukraine et en Géorgie. Il semble que l'Internet et les médias sociaux soient devenus un nouveau champ de bataille pour la manipulation subreptice de l'opinion publique.
Si même les pays les plus avancés technologiquement ne peuvent pas protéger l'intégrité de leur processus électoral, on imaginera aisément les défis auxquels sont confrontés les pays avec un savoir-faire technologique plus faible. En d'autres termes, la menace est globale. En l'absence de faits et de données, la simple possibilité d'une manipulation alimente les théories du complot et entame la crédibilité de la démocratie et des élections, à un moment où la confiance du public est déjà faible.
Les « caisses de résonnances » idéologiques que représentent les médias sociaux exacerbent les préjugés naturels des gens et diminuent les possibilités de débat sain. Cela a des effets réels, car cela favorise la polarisation politique et érode la capacité des dirigeants à forger des compromis, qui est pourtant la base de la stabilité démocratique. De même, les discours haineux, les appels terroristes, les harcèlements raciaux et sexuels qui ont trouvé un lieu d'expression sur Internet peuvent conduire à de la violence dans le monde réel.
Subscribe to Project Syndicate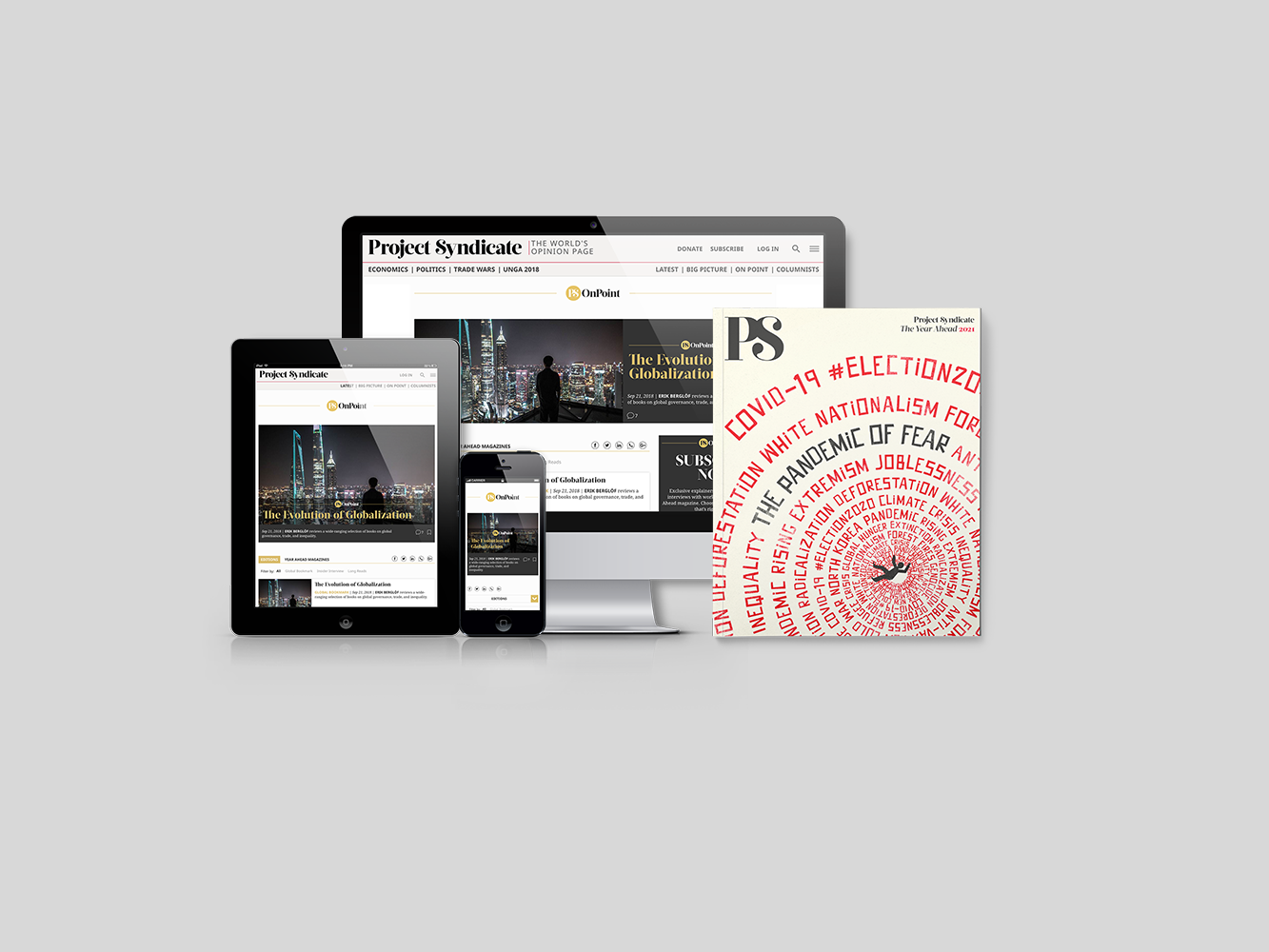 Subscribe to Project Syndicate
Enjoy unlimited access to the ideas and opinions of the world's leading thinkers, including weekly long reads, book reviews, topical collections, and interviews; The Year Ahead annual print magazine; the complete PS archive; and more. All for less than $9 a month.
Néanmoins, les médias sociaux ne sont guère la première révolution de communication qui met les systèmes politiques à l'épreuve. La presse, la radio et la télévision ont été révolutionnaires à leur époque. Et toutes ont été progressivement réglementées, même dans les démocraties les plus libérales. Nous devons maintenant examiner comment soumettre les médias sociaux aux mêmes règles de transparence, de responsabilité et de fiscalité qui s'appliquent aux médias conventionnels.
Aux États-Unis, un groupe de sénateurs a proposé un « Honest Ads Act », qui étendrait aux médias sociaux les règles applicables à la presse écrite, la radio et la télévision. Ils espèrent que leur proposition deviendra loi avant l'élection de mi-mandat en 2018. En Allemagne, une nouvelle loi, la Netzwerkdurchsetzungsgesetz, oblige les entreprises de médias sociaux à éliminer les discours de haine et les fausses nouvelles dans les 24 heures, sous peine de face à des amendes pouvant atteindre 50 millions d'euros (63 millions de dollars).
Aussi utiles que ces mesures puissent être, je ne suis pas sûr que les lois nationales seront suffisantes pour réguler l'activité politique en ligne. De nombreux pays pauvres ne seront pas en mesure de mettre en place une telle résistance, et mise en application sera difficile partout, parce que la plupart des données sont stockées et gérées en dehors du pays de régulation.
De nouvelles normes internationales seront peut-être nécessaires. Dans tous les cas, nous devrons faire attention à ce que notre volonté de freiner les excès ne compromette pas le droit fondamental à la liberté d'expression. En effet, les sociétés ouvertes doivent éviter de réagir de façon excessive, sous peine de porter atteinte aux libertés mêmes sur lesquelles elles fondent leur légitimité.
Mais nous ne pouvons pas non plus rester les bras croisés. Quelques grands acteurs, dans la Silicon Valley et ailleurs, tiennent notre destin entre leurs mains; mais, si nous parvenons à leur faire accepter nos principes, nous pouvons répondre aux défaillances du système actuel.
En 2012, j'ai créé la Commission mondiale sur les élections, la démocratie et la sécurité pour identifier et relever les défis à l'intégrité des élections, et ainsi promouvoir des processus électoraux légitimes. Seules des élections acceptées de manière généralisée par la population comme justes et crédibles peuvent conduire à une rotation pacifique et démocratique des dirigeants, en conférant légitimité au vainqueur et protection au perdant.
Sous les auspices de la Fondation Kofi Annan, je m'apprête à présent à créer une nouvelle commission – cette fois, regroupant des génies des médias sociaux et des technologies de l'information, ainsi que des dirigeants politiques – pour nous aider à répondre à ces nouvelles questions cruciales. Nous chercherons des solutions viables au service de nos démocraties et capables de protéger l'intégrité de nos élections, tout en tirant parti des nombreuses possibilités offertes par les nouvelles technologies. Nous formulerons des recommandations qui, nous l'espérons, pourrons réconcilier les tensions disruptives qui se sont créées entre les avancées technologiques et l'une des plus grandes réalisations de l'humanité: la démocratie.
La technologie ne s'arrête jamais ; et la démocratie ne devrait pas non plus rester immobile. Nous devons agir rapidement, parce que les progrès numériques pourraient n'être que le début d'une pente glissante menant à un monde orwellien contrôlé par Big Brother, où des millions de capteurs dans nos smartphones et autres appareils connectés recueilleront en permanence d'innombrables données et nous rendront vulnérables à la manipulation.
Qui devrait être le détenteur de toutes les données collectées par nos téléphones et montres? Comment ces données devraient-elles être utilisées? Leur utilisation par des tierces personnes devrait-elle nécessiter notre consentement préalable? A qui les utilisateurs de ces données devraient-ils rendre compte? Voici les grandes questions qui façonneront l'avenir de la liberté.
Traduit de l'anglais par Timothée Demont