El secreto a voces de la economía del desarrollo
BEIJING – El Premio Nobel de Economía de este año fue para Abhijit Banerjee, Esther Duflo y Michael Kremer, por su trabajo en el uso de ensayos controlados aleatorizados en estudios del desarrollo. La decisión generó una amplia variedad de reacciones en todo el mundo, en particular porque esos ensayos son muy discutidos por los economistas académicos. Muchos en China consideran que el Comité del Nobel se olvidó otra vez de la experiencia de desarrollo china, que nada tuvo que ver con esa clase de ensayos.
Es verdad que algunas de estas críticas pueden ser de envidia. Desde que se creó el Premio Nobel, sólo lo han recibido tres chinos (el de Literatura, el de Medicina y el de la Paz). Sin embargo, la historia económica de China ofrece lecciones importantes para el estudio del desarrollo, que la moderna metodología de los ensayos controlados aleatorizados pasa por alto. Los investigadores del campo aparentemente olvidaron la enseñanza de la economía clásica del desarrollo de los años cincuenta, que dice que el desarrollo económico implica dar los pasos difíciles pero necesarios para el logro del crecimiento sostenido.
Por ejemplo, aumentar el ahorro interno es muy difícil, pero imprescindible. Representantes de la economía del desarrollo clásica como Pei-Kang Chang, Roy F. Harrod, Evsey Domar y Robert Solow vieron que el ahorro es esencial para dar el puntapié inicial al crecimiento económico en los países pobres. La idea central a la que llegaron es en gran medida intuitiva: hasta los agricultores de subsistencia saben que para tener mañana una vida mejor hay que ahorrar hoy dinero que permita comprar otro pedazo de tierra o equipamiento para mejorar el terreno de labranza actual.
Pero en los setenta, cuando los ahorros de los países petroleros y de Japón inundaron los mercados financieros mundiales, surgió otra idea. A partir de ese momento, se dio por sentado que los países en desarrollo podían depender del crédito internacional para acumular capital interno. Y pese a las enormes pérdidas que sufrieron los mayores deudores, particularmente en América Latina, la idea perduró.
En cambio, desde principios de los cincuenta China se esforzó en acumular capital mediante el ahorro interno. Pese a ser uno de los países más pobres del mundo, la tasa nacional de ahorro china antes de 1978 nunca fue inferior al 20% del PIB; y después de eso, creció la mayoría de los años hasta 2008, cuando alcanzó un máximo del 52% del PIB.
Para que un país pueda aprovechar al máximo el ahorro interno, debe desarrollar una capacidad industrial propia. Como observó Lee Kuan Yew, el padre de Singapur: "Ningún país llegó a ser una economía importante sin convertirse en potencia industrial". Pero crear esa capacidad industrial es difícil: a menudo el país en cuestión tendrá que comenzar ocupándose de los trabajos que nadie más quiere hacer, y al mismo tiempo alentar un infatigable espíritu emprendedor.
Subscribe now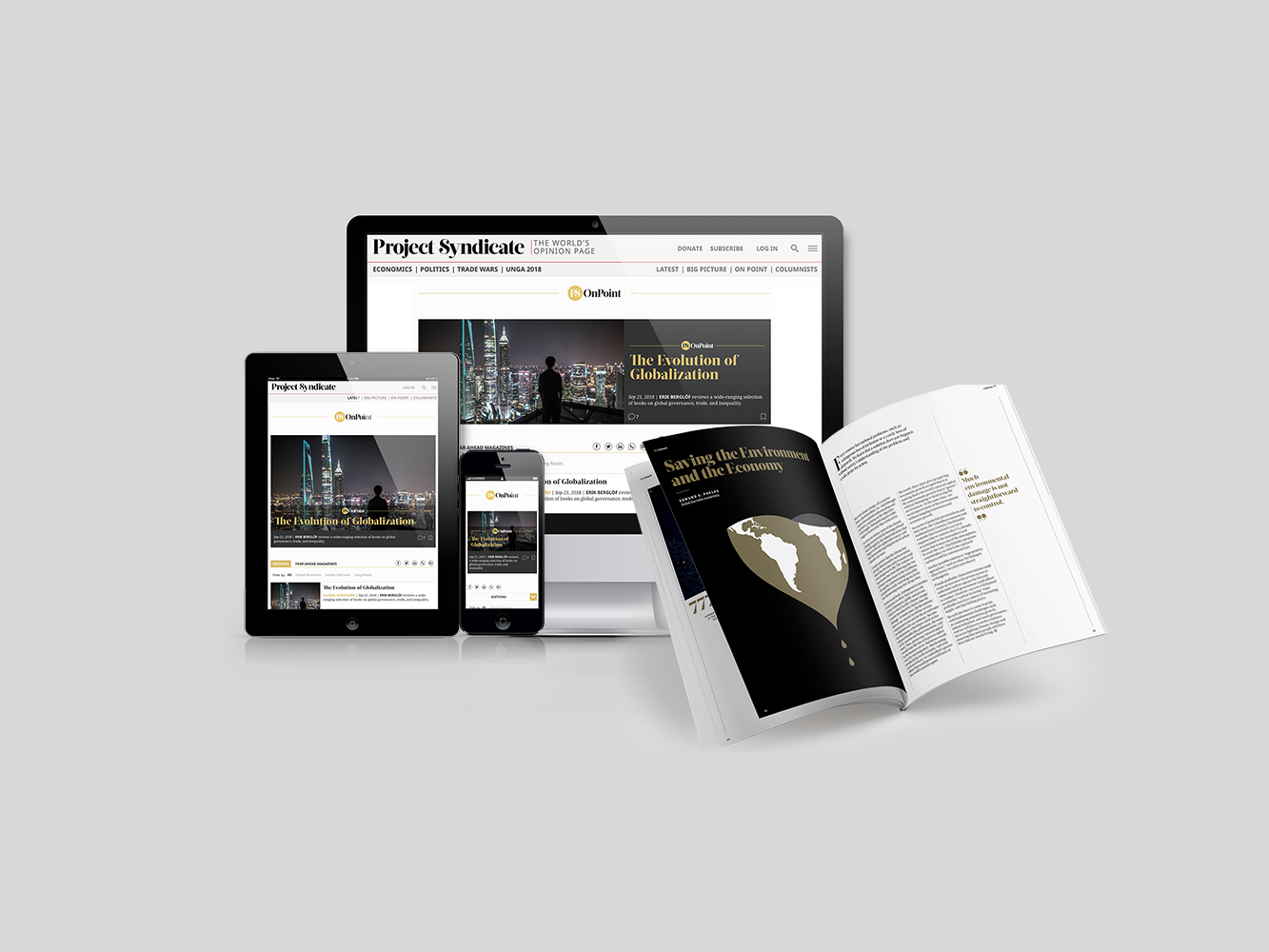 Subscribe now
Subscribe today and get unlimited access to OnPoint, the Big Picture, the PS archive of more than 14,000 commentaries, and our annual magazine, for less than $2 a week.
China hizo las dos cosas. Comenzó con exportaciones con alto componente de mano de obra, y gradualmente desarrolló la red de producción más completa del mundo; y ahora es uno de los países con más cantidad de emprendedores. Pero muy pocos economistas del desarrollo después de los noventa estudiaron modos en que un país puede industrializarse y desarrollar un empresariado local.
La economía del desarrollo moderna también prestó poca atención al papel de la coordinación social en la obtención gradual de economías de escala productivas. Economistas clásicos como Paul Rosenstein‑Rodan, Albert O. Hirschman y Alexander Gerschenkron tenían teorías sistemáticas y convincentes sobre este mecanismo, pero el modelo neoclásico predominante de Arrow‑Debreu no puede explicar rendimientos crecientes.
Desde un punto de vista práctico, la coordinación económica tiende a demandar acción del gobierno. Cuando los cuatro tigres asiáticos (Corea del Sur, Hong Kong, Singapur y Taiwán) concitaron la atención internacional a fines de los ochenta, su veloz crecimiento generó un encendido debate sobre el papel que le corresponde al Estado en el desarrollo económico, del que surgió el concepto de "Estado desarrollista". Pero la crisis financiera asiática de 1997 suscitó grandes dudas respecto del modelo asiático, y desde entonces la economía del desarrollo retornó al paradigma neoclásico.
En el caso de China, el Estado tuvo un papel evidente, pero no fue el único factor del éxito. Su intervención fue más eficaz en la medida en que imitó a otras economías del este de Asia, colaborando con la acumulación de capacidad de producción y proveyendo coordinación cuando fuera necesario. Es lamentable que tan a menudo el éxito económico de China se considere precursor de un modelo de desarrollo totalmente nuevo, el "capitalismo de Estado".
En cualquier caso, la metodología de los ensayos controlados aleatorizados y la economía del desarrollo contemporánea pasaron por alto muchas cosas. Un experimento puede ayudar a las autoridades a mejorar programas de bienestar o crear otros nuevos, pero no puede decirle a un país pobre cómo lograr un crecimiento sostenido. Como dice el viejo proverbio chino: "es mejor enseñar a pescar que regalar pescado".
No hay ningún secreto detrás del éxito económico de China. Lo único que hizo el país fue seguir el consejo de los economistas clásicos y dar los difíciles pasos necesarios para lograr un progreso duradero. Pasos para cuya identificación no hacen falta experimentos: son los mismos para todas las economías en desarrollo y se los conoce hace décadas.
Traducción: Esteban Flamini