Veřejné tajemství rozvojové ekonomie
PEKING – Letošní Nobelovu pamětní cenu za ekonomii získali Abhijit Banerjee, Esther Duflová a Michael Kremer za využití randomizovaných kontrolovaných zkoušek (RCT) v rozvojových studiích. Letošní volba vyvolala širokou paletu reakcí z celého světa – v neposlední řadě proto, že RCT vzbuzují mezi ekonomickými akademiky kontroverze. Mnoha lidem v Číně připadá, že Nobelův výbor znovu opominul čínské rozvojové zkušenosti, které nemají s RCT nic společného.
Část této kritiky samozřejmě pramení ze zatrpklosti. Nobelovou cenu od počátku existence získali jen tři občané Číny – za literaturu, za medicínu a za mír. Hospodářské dějiny Číny ovšem nabízejí důležitá ponaučení, která dnešní RCT přístup k výzkumu rozvoje opomíjí. Zdá se, že výzkumní pracovníci v terénu zapomněli na moudrost, kterou nám vštípili klasičtí rozvojoví ekonomové z 50. let: ekonomický rozvoj spočívá v podstupování obtížných, ale nutných kroků k dosažení trvalého růstu.
Například zvýšení domácích úspor je velmi obtížné, ale nezbytné. Klasičtí rozvojoví ekonomové jako Pchej-Kchang Čchang, Roy F. Harrod, Evsey Domar nebo Robert Solow chápali, že pro nastartování hospodářského růstu v chudé zemi jsou úspory nezbytné. Jejich základní postřeh byl převážně intuitivní: i farmáři vydělávající si na živobytí zemědělstvím vědí, že zlepšení života v budoucnu předpokládá ušetřit nějaké peníze v současnosti, aby si mohli koupit další pole nebo lepší vybavení, s nímž zkvalitní současnou obdělávanou plochu.
V 70. letech však na globální finanční trhy dorazila záplava úspor z bohatých ropných států a Japonska, což vedlo k nové představě. Od té doby se začalo předpokládat, že rozvojové země se při akumulaci domácího kapitálu mohou jednoduše spoléhat na mezinárodní půjčky. Navzdory těžkým ztrátám, které utrpěli největší dlužníci, zejména v Latinské Americe, tato myšlenka přetrvala.
Čína se ovšem začala snažit o akumulaci kapitálu prostřednictvím domácích úspor už na počátku 50. let. Přestože patřila k nejchudším zemím světa, její národní míra úspor až do roku 1978 nikdy neklesla pod 20% HDP. A i poté se míra úspor v Číně zvyšovala ve většině let až do roku 2008, kdy dosáhla maxima 52% HDP.
Aby mohla země domácích úspor plně využít, musí rozvinout vlastní výrobní kapacity. Citujme slavný výrok, který pronesl otec-zakladatel Singapuru Lee Kuan Yew: "Žádná země se nestala velkou ekonomikou bez toho, aby se stala průmyslovou velmocí." Vybudování výrobních kapacit je však obtížné: často to vyžaduje, aby země začala od "špinavých prací" a přitom podněcovala neúnavného podnikatelského ducha.
Subscribe now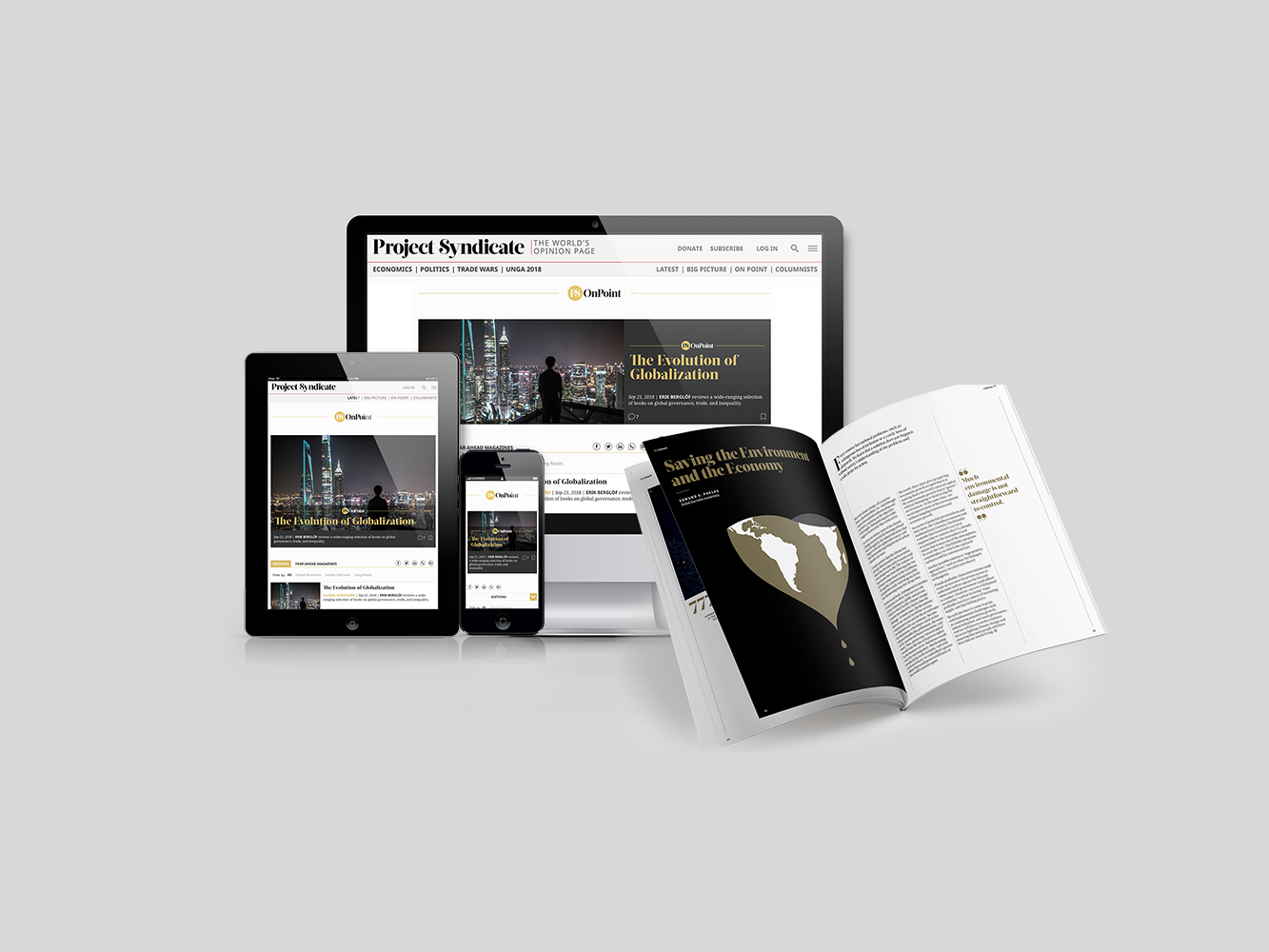 Subscribe now
Subscribe today and get unlimited access to OnPoint, the Big Picture, the PS archive of more than 14,000 commentaries, and our annual magazine, for less than $2 a week.
Čína učinila obojí. Začala exportem s vysokým podílem pracovní síly a postupně vybudovala nejúplnější výrobní síť na světě; dnes se řadí mezi země s největším počtem podnikatelů. Přesto od 90. let jen velmi málo rozvojových ekonomů zkoumá, jak se mohou země industrializovat a vytvářet vlastní podnikatelskou vrstvu.
Stejně tak dnešní rozvojová ekonomie do značné míry opomíjí, jak může celospolečenská koordinace postupem času ovládnout úspory z rozsahu produkce. Zatímco klasičtí ekonomové jako Paul Rosenstein-Rodan, Albert O. Hirschman nebo Alexander Gerschenkron disponovali systematickými a přesvědčivými teoriemi, jak tento mechanismus vysvětlit, převažující neoklasický Arrowův-Debreův model nedokáže vysvětlit vzrůstající výnosy.
Prakticky řečeno má hospodářská koordinace sklon vyžadovat vládní zásah. Když čtyři východoasijští tygři (Hongkong, Singapur, Jihokorejská republika a Tchaj-wan) upoutali koncem 80. let světovou pozornost, jejich rychlý růst rozproudil živou debatu o správné roli vlády v hospodářském rozvoji, což vedlo ke zrodu pojmu "stát ve fázi rozvoje" ("developmental state"). Asijská finanční krize v roce 1997 však vyvolala vážné pochybnosti o asijském modelu a rozvojová ekonomie se posléze vrátila k neoklasickému paradigmatu.
V případě Číny hraje vláda zřejmou roli, avšak úspěch země by se neměl připisovat výhradně jí. Vládní intervence se ukázaly jako nejefektivnější tam, kde zrcadlily intervence v jiných východoasijských ekonomikách: v případě pomoci s akumulací výrobních kapacit a zajišťováním koordinace všude, kde to bylo zapotřebí. Je nešťastné, že se hospodářský úspěch Číny tak často pokládá za předzvěst zcela nového rozvojového přístupu: "státního kapitalismu".
V každém případě toho RCT i současná rozvojová ekonomie opomíjejí mnoho. Experimenty možná pomáhají tvůrcům hospodářské politiky zlepšovat stávající sociální programy nebo pokládat základy nových, avšak nedokážou chudé zemi poradit, jak dosáhnout trvalého růstu. Jak praví staré čínské přísloví: "Rozdat lidem rybářské sítě je lepší než jim rozdat ryby."
Hospodářský úspěch Číny není obestřený žádným tajemstvím. Země se jednoduše držela rad klasických ekonomů a dělala obtížné kroky, které jsou pro dlouhodobý pokrok nezbytné. K identifikaci těchto kroků není potřeba žádný experiment; jsou pro všechny rozvojové ekonomiky stejné a známe je už několik desítek let.
Z angličtiny přeložil Jiří Kobělka