Um ponto de viragem para a ajuda ao desenvolvimento
PEQUIM – Desde a década de 1960, mais de 4,6 biliões de dólares (em dólares constantes de 2007) em valor bruto de assistência oficial ao desenvolvimento (AOD) bilateral e multilateral foram transferidos para países de baixo rendimento. No entanto, a pobreza extrema e o crescimento estagnado permanecem generalizados. A mensagem é clara: a ajuda Norte-Sul tradicional não é tão eficaz quanto poderia ser e deveria ser.
Um dos grandes problemas que existe é que, nas últimas duas décadas, os doadores ocidentais e instituições de desenvolvimento bilaterais e multilaterais prestaram pouca atenção à necessidade de satisfazer as exigências de transformação estrutural e industrialização, tais como a eliminação de obstáculos nas infraestruturas nos países que recebem ajuda ao desenvolvimento. Por exemplo, doadores de países desenvolvidos não conseguiram investir o suficiente no setor energético de África desde a década de1990. Esse fracasso levou à desindustrialização em muitos países.
Longe de elaborarem programas de ajuda que forneçam aos países em desenvolvimento as orientações necessárias para desenvolverem os seus setores transformadores e avançarem tecnologicamente, os governos e as instituições de desenvolvimento ocidentais trataram as políticas industriais como um tabu. Para agravar o problema, o modelo padrão da AOD separa os programas de ajuda do comércio e do investimento privado, dificultando a capacidade dos países de explorarem as suas vantagens comparativas.
Felizmente, existe um caminho melhor: a cooperação Sul-Sul para o Desenvolvimento (CSSD). Como a CSSD combina comércio, ajuda e investimento público e privado para capitalizar vantagens comparativas, é muito mais eficaz do que a AOD para superar os obstáculos à industrialização.
Todo o financiamento para o desenvolvimento deveria seguir esse caminho. Isto significa, antes de tudo, que doadores e instituições de desenvolvimento deveriam adotar um conjunto mais amplo de categorias de financiamento para o desenvolvimento, com a AOD tradicional como a primeira (FD1). A segunda categoria, FD2, abrangeria outros fluxos oficiais (OFO). A FD3 cobriria empréstimos do tipo OFO – ou seja, empréstimos a longo prazo para fins de desenvolvimento, como investimentos em infraestruturas. A categoria final, FD4, incluiria investimentos do tipo OFO, como investimentos de capital para o desenvolvimento resultantes de fundos de investimento estratégicos (inclusive verdes).
Essa abordagem facilitaria a transparência, a responsabilização e a seletividade pelos parceiros de desenvolvimento. Além disso, incentivaria os fundos soberanos e os fundos de pensão a investirem nos países em desenvolvimento, facilitando assim as parcerias público-privadas. E abriria o caminho para as conversões da dívida em capital.
Subscribe now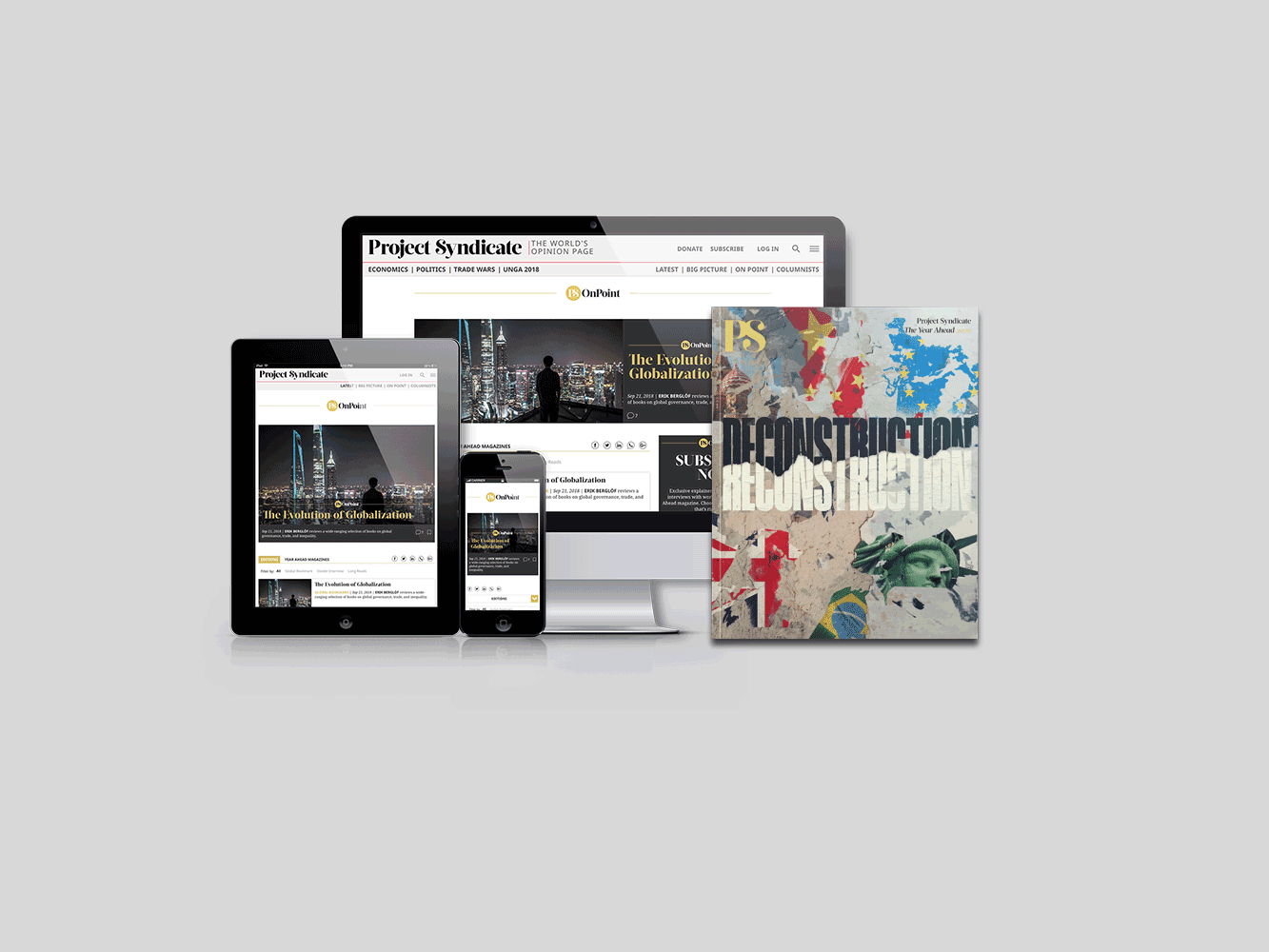 Subscribe now
Subscribe today and get unlimited access to OnPoint, the Big Picture, the PS archive of more than 14,000 commentaries, and our annual magazine, for less than $2 a week.
Mas, para que essa abordagem funcione, os doadores têm de atualizar o seu entendimento sobre sustentabilidade da dívida, conforme definido no Quadro conjunto para a Sustentabilidade da Dívida do Fundo Monetário Internacional e do Banco Mundial. Em particular, eles precisam de repensar a sua dependência nas últimas décadas da relação dívida/PIB como indicador de referência da sustentabilidade da dívida de um país. Em alguns casos, essa abordagem restritiva desencorajou empréstimos para o desenvolvimento.
Consideremos a China, que foi acusada de se envolver em "diplomacia de armadilha da dívida" por fornecer empréstimos para o desenvolvimento a países já endividados. Um estudo recente do Centro para o Desenvolvimento Global alertou que, devido à dívida emitida pela China, os rácios da dívida em relação ao PIB de oito países devem ultrapassar os 50-60%. Mas, mesmo que isso seja verdade, os riscos são provavelmente exagerados. Afinal, muitos países mantêm rácios comparáveis, sem graves consequências.
De facto, o foco nos rácios da dívida em relação ao PIB é extremamente enganador, por três motivos. Primeiro, esses rácios não fazem distinção entre tipos de dívida (tal como interna versus externa). Segundo, eles ignoram o objetivo da dívida – isto é, se é usada para consumo (salários ou pensões) ou investimento. E, terceiro, eles ignoram os efeitos a longo prazo de um projeto financiado por dívida no PIB.
Felizmente, o FMI começou a prestar atenção ao indicador muito mais revelador do "património líquido do setor público" (ativos menos passivos). Vejamos novamente o caso da China. Após anos de elevados investimentos em infraestruturas, o seu governo tem mais ativos do que passivos, o que significa que o seu património líquido está bem acima dos 100% do PIB - o mais alto entre as economias emergentes.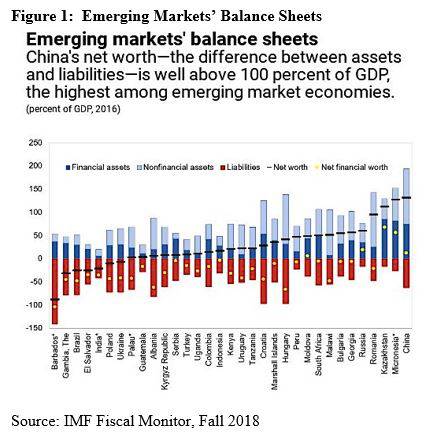 O património líquido da China pode ser ainda maior, principalmente por causa de participações (potencialmente) maiores do que o esperado de ativos de empresas públicas. Além disso, embora o valor financeiro líquido do governo chinês (que exclui ativos não financeiros, cuja avaliação permanece incerta) se tenha deteriorado nos últimos anos, ele permanece positivo, com 8% do PIB em 2017. Os governos subnacionais também possuem ativos substanciais, incluindo terrenos e infraestruturas – de centrais hidroelétricas a rodovias e arquitetura da Internet – que podem ser usados para criar empregos e gerar receitas que apoiem o serviço da dívida.
Assim, conclui o relatório do FMI , embora a China enfrente grandes riscos relacionados com a dívida, o seu balanço não é exatamente frágil. Pelo contrário, ao permitir maiores gastos durante as crises económicas, os ativos da China podem servir como um poderoso amortecedor anticíclico.
Isso ressalta o valor do uso da assistência ao desenvolvimento para aumentar o stock de ativos do setor público de um país – exatamente o que a China tem feito pelos seus parceiros. Em vez de condenar essa abordagem como "diplomacia de armadilha da dívida", os doadores ocidentais e as instituições de desenvolvimento deveriam imitá-la e planear cuidadosamente projetos conjuntos para garantir que geram crescimento económico a longo prazo.
Essa abordagem, se for incorporada numa estratégia de financiamento mais ampla que envolva o setor privado e estimule as vantagens comparativas dos países, poderá sustentar o progresso do desenvolvimento que iludiu tantos países por tanto tempo. O início da nova década pode e deve ser um ponto de viragem para o desenvolvimento global.
,