Životy, které jste zachránili
PRINCETON – Před deseti lety jsem napsal knihu The Life You Can Save (Život, který můžete zachránit) s podtitulemJak se přičinit o ukončení světové chudoby. Tento měsíc vyšlo k desátému výročí plně revidované vydání a je k dispozici zdarma jako e-kniha a audiokniha. Kapitoly audioknihy čtou celebrity, mimo jiné Paul Simon, Kristen Bell, Stephen Fry, Natalia Vodianova, Shabana Azmi a Nicholas D'Agosto. Revize knihy mě přivedla k přemýšlení nad tím, jaký vliv dosud měla, zatímco výzkum, který byl součástí její aktualizace, mě přiměl zaměřit se na to, co se během uplynulých deseti let změnilo.
Kniha tvrdí, že u lidí příslušejících ke střední třídě v movitých zemích nestačí dodržovat tradiční mravní zásady nelhat, nekrást, neubližovat a nezabíjet. Etický život v dnešním propojeném světě obnáší pomoc lidem, kteří bez vlastního provinění trpí způsoby, jimž lze snadno předcházet nebo je lze zmírňovat.
Kniha ovlivnila řadu čtenářů tak, že změnili svůj život. Patří k nim Cari Tuna, která se svým manželem Dustinem Moskovitzem, spoluzakladatelem Facebooku a Asany, založila nadaci zaměřenou na vykonání co největšího dobra s miliardami dolarů, které jí darovali. Poskytli financování organizaci GiveWell, čímž jí umožnili rozšířit svůj tým výzkumníků, kteří rigorózně posuzují charity s cílem najít ty, které v přepočtu na dolar zachrání nebo zlepší nejvíc životů.
Když vzal Charlie Bresler do ruky výtisk The Life You Can Save, byl na vrcholu kariéry v maloobchodním prodeji.Čtení knihy v něm probudilo hluboce usazenou nespokojenost s prací, která navzdory všem finančním výhodám nebyla opravdu v souladu s jeho nejhlubšími hodnotami. Kniha tehdy zrodila organizaci, nazvanou rovněž The Life You Can Save, ale neměla žádného zaměstnance na plný úvazek ani významnější úspěchy.
Charlie mě oslovil s nabídkou: byl ochoten se ujmout úkolu budovat dál organizaci tak, aby účinně šířila myšlenky obsažené v knize. Byla to tak dobrá nabídka, že ji nešlo odmítnout, protože za svůj čas nežádal peníze – ba Charlie a jeho žena Diana jsou významnými dárci The Life You Can Save.Dnes díky tomu organizace přivádí řadu dárců a miliony dolarů k neziskovým organizacím s nejvyšší efektivitou.
Co se stalo s krajní chudobou během deseti let od doby, kdy vyšlo první vydání? Abychom na otázku odpověděli, ptejme se nejprve, co je krajní chudoba. Podle definice Světové banky platí, že žít v krajní chudobě znamená postrádat příjem dostatečný k uspokojení základních potřeb své osoby a závislých členů rodiny. Vydání mé knihy z roku 2009 hovoří o 1,4 miliardy lidí žijících pod touto hranicí. Dobrou zprávou je, že navzdory vytrvale rostoucí světové populaci se tento údaj snížil téměř na polovinu, na 736 milionů.
Subscribe now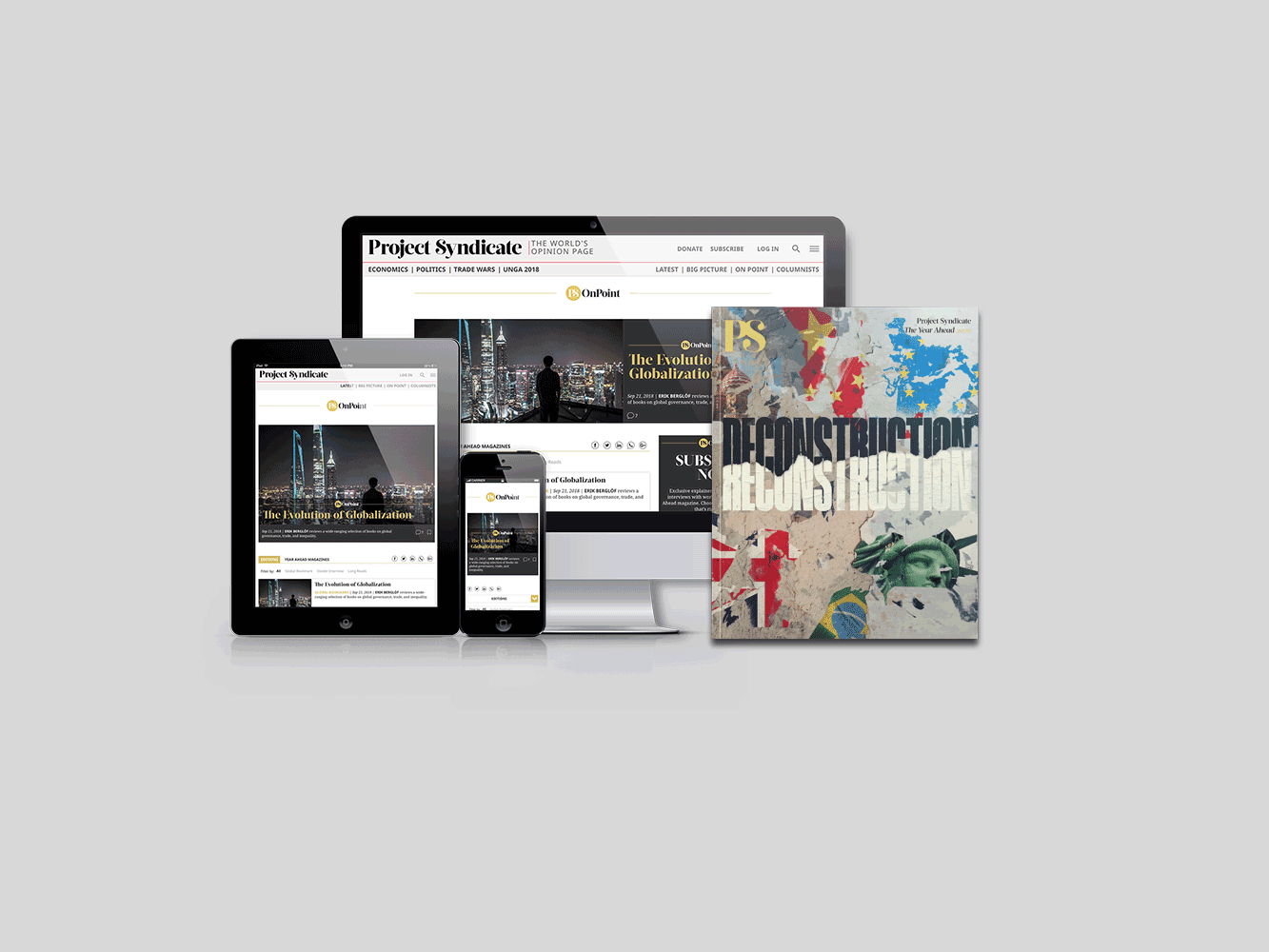 Subscribe now
Subscribe today and get unlimited access to OnPoint, the Big Picture, the PS archive of more than 14,000 commentaries, and our annual magazine, for less than $2 a week.
Tento povzbudivý úbytek krajní chudoby doprovází další, snad ještě významnější údaj. Dětský fond OSN (UNICEF) každoročně zveřejňuje svůj odhad počtu dětí, které zemřou před dosažením věku pěti let. Většina těchto úmrtí se váže ke krajní chudobě a jejím důsledkům, včetně podvýživy, nedostatku nezávadné vody a hygieny, nemocí jako malárie a absence i jen minimální zdravotní péče. V prvním vydání dosahoval nejčerstvější odhad dětských úmrtí 9,7 milionu. Teď je na 5,4 milionu.
Abychom tento mimořádný úspěch viděli v souvislostech, představme si, že Airbus A380 obsazený do posledního sedadla dětmi má pár vteřin do havárie, která by všechny stála život. Pilot projeví úžasné dovednosti a podaří se mu s letadlem bezpečně přistát. Příběh by zaplavil média a pilot by byl vyzdvihován jako hrdina.
Dále si tedy představme, že piloti 21 plně obsazených letadel A380 ohlásili letové kontrole, že pravděpodobně havarují. Jak se zpráva bleskově šíří, lidé zjišťují, že by mohlo zahynout víc než 10 000 dětí. Nemohli bychom se odtrhnout od nejnovějších zpráv, s nadějí, že alespoň část dětí se zachrání. Jakou bychom zažili úlevu, kdyby se je zdařilo zachránit všechny!
A právě takový je přibližně počet dětí (přesně 11 780), jimž snížení dětské úmrtnosti během posledních deseti let každý den zachránilo a zachraňuje život.
Tento pokrok není pouze důsledkem pomoci. Z velké části jej přinesl hospodářský růst, zejména v Číně a jižní Asii. Pomoc ovšem, pokud je promyšlená, pečlivě realizovaná a především nezávisle testovaná a prověřovaná v terénu, hraje důležitou roli. Za mimořádně nízkých nákladů dokáže zachraňovat životy, předcházet nevidomosti nebo ji léčit, poskytovat dětem vzdělání a dávat lidem možnost začít drobně podnikat.
Chcete-li se dozvědět, jak můžete udělat svůj díl v pomoci krajně chudým lidem, neváhejte a stáhněte si bezplatné vydání The Life You Can Save na https://www.thelifeyoucansave.org/the-book/.
Z angličtiny přeložil David Daduč