L'esprit hooligan
NEW YORK – Le disparu Alan Clark, politicien britannique de l'ère Margareth Thatcher, principalement connu comme un coureur de jupons ainsi que pour ses points de vue orientés très à droite, m'a un jour confié regretter le déclin d'un penchant britannique pour le combat, à l'origine de la construction d'empires et de grandes victoires de guerre. Sur le ton de la plaisanterie, je l'avais rassuré en soulignant que cette tendance à l'agressivité était encore présente chez les hooligans du football anglais, qui saccagent les stades et les villes de déplacement. À son tour, le regard rêveur, il avait répondu que cette agressivité pouvait être « une qualité dans laquelle puiser ».
Ce qui m'était apparu ce jour-là comme une mauvaise plaisanterie anecdotique est devenu une réalité douloureuse. Car beaucoup puisent aujourd'hui dans cet esprit hooligan. Le terrorisme d'extrême droit monte en puissance au Royaume-Uni, alors même que s'estompent les violences islamistes, du moins pour l'heure. Certains responsables politiques britanniques opposés au chaos d'une sortie sans accord du Royaume-Uni hors de l'Union européenne reçoivent des menaces de mort, voire pire. Jo Cox, parlementaire travailliste ouvertement opposée au Brexit, a été assassinée en 2016 par un homme qui s'est écrié « Britain First ! » tandis qu'il la blessait par balle et lui donnait la mort en la poignardant à maintes reprises.
La Grande-Bretagne ne fait pas figure d'exception. Aux États-Unis, plusieurs groupes d'extrême droite ont commis des massacres en des lieux comme Charlottesville et Pittsburgh, accompagnés de cris du type « Les juifs ne nous remplaceront pas » (le « nous » désignant les chrétiens blancs). Le président brésilien autocrate Jair Bolsonaro défend ouvertement la torture. En Allemagne même, la violence extrémiste s'accentue, en particulier dans les régions de l'ancienne Allemagne de l'Est communiste. En Inde, le Premier ministre Narendra Modi démontre au mieux une forme d'indifférence aux actes de violence politique commis par les extrémistes hindous, souvent contre les musulmans.
Dictateurs et démagogues ont toujours exploité les rancœurs dévorantes de ceux qui se considèrent malmenés par la vie. Certaines personnes sont naturellement attirées par la violence, qu'un certain contexte peut suffire à déchaîner.
Le contexte technologique en fait partie. La haine et l'agressivité, qui autrefois se dissimulaient ou se limitaient aux stades de football, peuvent désormais s'exprimer ouvertement et se propager instantanément à plusieurs millions de personnes via Internet. Cette brutalité des comportements ne se limite pas à l'extrême droite. Les agressions moralisatrices peuvent également émaner de la gauche. Il en va de même pour l'antisémitisme, que l'on retrouve par exemple en abondance au sein du Parti travailliste britannique.
L'un des aspects particulièrement troublants de cette montée de la violence politique, dans des pays comme la Grande-Bretagne et les États-Unis, réside dans le fait que des dirigeants démocratiquement élus l'encouragent activement. Le président Donald Trump décrit ainsi la presse comme « l'ennemie du peuple », quand il n'incite pas ses partisans à « coller une raclée » aux opposants infiltrés dans ses rassemblements, ou qu'il n'invite pas quatre femmes parlementaires de couleur à retourner dans leur pays (seule une des quatre étant soit dit en passant née hors des États-Unis). Plus récemment, Trump a indirectement menacé de se venger du lanceur d'alerte anonyme à l'origine de la révélation des efforts menés par le président américain pour persuader son homologue ukrainien de déterrer des informations compromettantes concernant l'ancien vice-président Joe Biden, concurrent majeur de Trump dans la course à la présidentielle de 2020, ainsi que son fils Hunter Biden. Pas étonnant qu'un ancien chef de la police du New Jersey, qui a déclaré considérer Trump comme « le dernier espoir pour les Blancs », ait pris les choses très à cœur, jusqu'à semble-t-il blesser un adolescent noir menotté en lui projetant la tête contre une porte en métal.
Subscribe now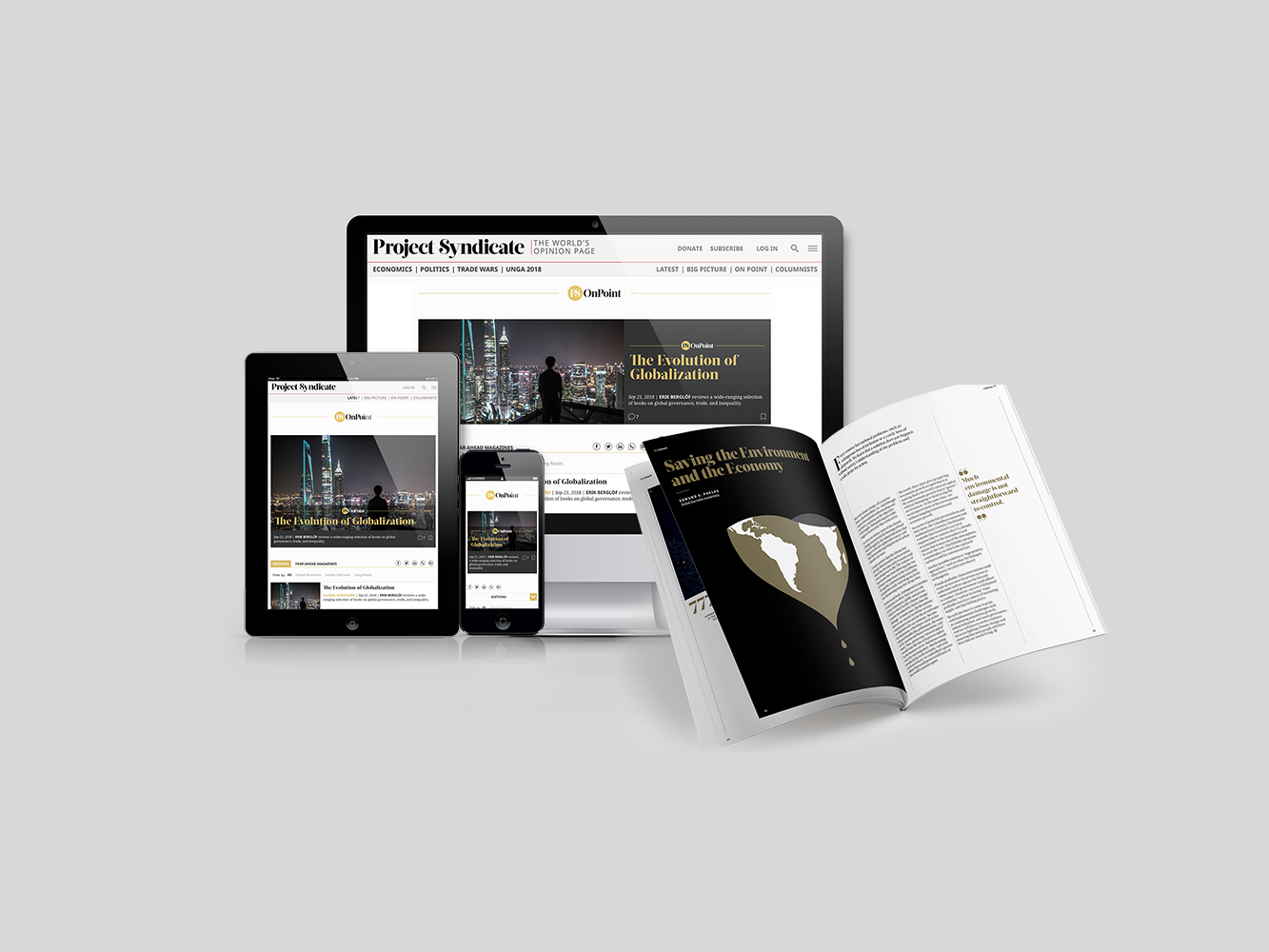 Subscribe now
Subscribe today and get unlimited access to OnPoint, the Big Picture, the PS archive of more than 14,000 commentaries, and our annual magazine, for less than $2 a week.
Plus éduqué que Trump, le Premier ministre britannique Boris Johnson refuse pour autant de cesser de qualifier de traîtres ou de collaborateurs des puissances étrangères les opposants à sa politique sur le Brexit. Une loi qui permettrait au Parlement de stopper un Brexit sans accord serait selon lui une « loi de reddition ». De même, lorsque la parlementaire Paula Sherriff critique le langage employé par le Premier ministre au Parlement, et souligne que plusieurs parlementaires sont fréquemment ciblés par des menaces de mort et autres agressions verbales sur le même ton que celui de Johnson, celui-ci rétorque n'avoir « jamais entendu de telles foutaises de toute [son] existence ».
Le danger de ce type de discours réside premièrement en ce qu'il confère aux individus violents le sentiment de pouvoir se livrer librement à leurs instincts de brutalité. Après tout, si le président ou le Premier ministre affirment que des traîtres sont parmi nous, nous sommes non seulement en droit de les prendre pour cible, mais c'est également notre devoir patriotique. De même, l'emploi d'un langage violent n'est plus considéré comme de l'incivilité, d'autant plus qu'il existe couramment dans les débats démocratiques de tous bords, en dépit des règles informelles qui dissimulent cette violence sous un voile de politesses.
Mais la conséquence la plus grave de cette tendance à injecter de la violence dans la politique, même par de simples mots, réside deuxièmement et surtout en ce qu'elle met à mal la démocratie libérale. Une démocratie représentative ne peut fonctionner correctement que si les opposants politiques ne se comportent pas comme des ennemis mortels. C'est au travers d'arguments et de compromis que les responsables politiques doivent défendre les intérêts de ceux qu'ils représentent. Or, face à un traître ou à un ennemi, il ne peut être question de compromis, pas plus qu'un croyant ne saurait renoncer à ce qu'il considère comme sacré.
De nombreuses raisons peuvent expliquer pourquoi les démocraties même les plus anciennes, telles que les États-Unis et le Royaume-Uni, se trouvent de plus en plus déchirées par des haines tribales. La politique est aujourd'hui moins une question de représentation des intérêts que de défense de la culture, de l'identité, et d'émotions furieuses attisées par les caisses de résonnance sans fond qui caractérisent Internet. La faute ne revient pas seulement aux acteurs politiques. Mais lorsque les responsables politiques se mettent eux-mêmes à exploiter ces fractures et sèment encore davantage d'émotions hostiles, ils infligent un mal considérable aux institutions garantes des libertés et de la sécurité des citoyens.
Difficile de prédire si la violence reculera une fois partis les Trump, Johnson, Modi et autres Bolsonaro. Cela dépendra évidemment de leurs successeurs. En revanche, une fois les citoyens convaincus de pouvoir violer librement toutes les règles de civisme, les plus hauts dirigeants politiques se livrant sous leurs yeux à de tels comportements, cette prise de liberté sera très difficile à inverser. Ironie effrayante de notre époque, ce sont les candidats qui avaient promis de rendre de la grandeur à leur pays qui ont le plus mis a mal ce qui faisait à l'origine cette grandeur.
Traduit de l'anglais par Martin Morel