Duch chuligánství
NEW YORK – Alan Clark, zesnulý britský politik z dob Margaret Thatcherové, známý hlavně svým záletnictvím a tvrdě pravicovými názory, si mi kdysi posteskl nad úpadkem britského bojového ducha, jenž utvářel impéria a vyhrával války. Napůl žertem jsem nadhodil, že mezi britskými fotbalovými chuligány, plenícími stadiony a cizí města, je výbojný sklon stále živý. Se zasněným pohledem mi odpověděl, že z toho by se skutečně "dalo užitečně čerpat".
Co se tehdy zdálo kapku nehorázné, je dnes bolestnou skutečností. Z chuligánského ducha se totiž opravdu čerpá. V Británii sílí pravicový terorismus – přestože islamistické násilí v současnosti ustupuje, přinejmenším prozatím. Britští politici, kteří se staví proti kaskadérskému vyskočení Spojeného království z Evropské unie bez dohody, dostávají výhrůžky smrtí, ba zakoušejí horší věci. Labouristickou poslankyni a hlasitou odpůrkyni brexitu Jo Coxovou zavraždil v roce 2016 muž, který ji postřelil a opakovaně probodl s pokřikem "Británie na prvním místě!"
Británie je stěží výjimkou. V USA napáchaly krajně pravicové skupiny spoušť v místech jako Charlottesville a Pittsburgh a své řádění doprovázely bojovým skandováním typu "Židé nás nenahradí" (kde "nás" znamená bílé křesťany). Autokratický brazilský prezident Jair Bolsonaro otevřeně vychvaluje mučení. Dokonce i v Německu je na vzestupu násilný extremismus, zejména v oblastech někdejšího komunistického Východního Německa. V Indii ministerský předseda Naréndra Módí projevuje v nejlepším případě lhostejnost k projevům politického násilí ze strany hinduistických extremistů, často namířeného proti muslimům.
Diktátoři a demagogové odjakživa čerpají ze stravujících záští lidí, kteří mají pocit, že je k nim život nespravedlivý. Některé lidi přirozeně přitahuje násilí; k popuštění takových pudů ze řetězu postačí vhodné okolnosti.
Dílem je podněcují technologie. Nenávist a agresi, které bývaly drženy pod povrchem nebo v areálech fotbalových stadionů, lze dnes otevřeně vyjádřit a přes internet ihned šířit k milionům podobně smýšlejících lidí. Takové davové chování se neomezuje na krajní pravici. Sebestředná agrese může propuknout i na levici. Totéž platí pro antisemitismus. Kupříkladu v britské Labouristické straně je ho víc než dost.
Na vzestupu politického násilí v zemích jako Británie a USA je obzvlášť znepokojivé, že jej aktivně povzbuzují demokraticky zvolení lídři. Prezident Donald Trump nazývá tisk "nepřítelem lidu", příznivce na jednom ze svých shromáždění vyzval, aby z kritiků "vymlátili sračky", a čtyřem kongresmankám tmavé pleti řekl, aby se vrátily, odkud přišly (všechny kromě jedné se narodily v USA). Nedávno Trump nepřímo vyhrožoval násilnou odvetou anonymnímu informátorovi, který odhalil jeho snahy přesvědčit ukrajinského lídra, aby sehnal informace, které poškodí bývalého viceprezidenta Joea Bidena, předního uchazeče o duel s Trumpem v prezidentské volbě roku 2020, a Bidenova syna Huntera. Není tedy divu, že policejní velitel z New Jersey, který prohlásil, že Trump je "pro bělochy poslední nadějí", si takové podněcování vzal k srdci a údajně praštil hlavou černošského mladíka o zárubeň dveří.
Subscribe now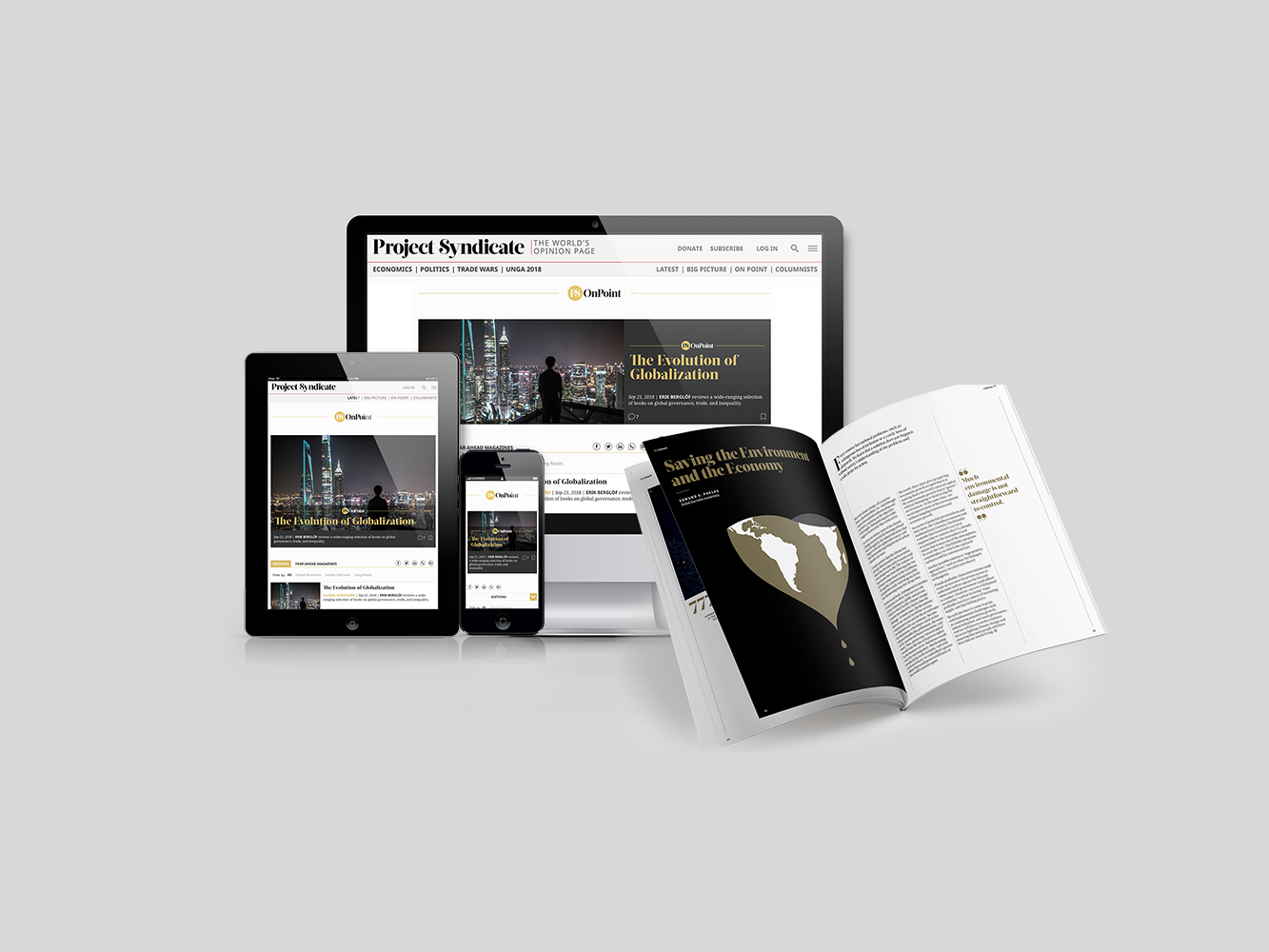 Subscribe now
Subscribe today and get unlimited access to OnPoint, the Big Picture, the PS archive of more than 14,000 commentaries, and our annual magazine, for less than $2 a week.
Britský premiér Boris Johnson je uhlazenější, vzdělanější manipulátor než Trump, ale i on odmítá výzvy, aby odpůrce svých brexitových plánů přestal nazývat zrádci či kolaboranty s cizími mocnostmi. Legislativa, která by parlamentu umožnila stopnout brexit bez dohody, je Johnsonovými slovy "kapitulační zákon". Když poslankyně Paula Sherriffová kritizovala vyjadřování premiéra v parlamentu a zmínila, že poslanci jsou často vystaveni výhrůžkám smrtí a urážkám od lidí, kteří používají právě takové výrazy, vypálil, že "nikdy v životě neslyšel takový humbuk".
Nebezpečí takového vyjadřování nespočívá jen v tom, že násilnickým lidem dodává pocit svobody jednat na základě svých brutálních popudů. Vždyť jestliže prezident nebo premiér říká, že v našem středu jsou zrádci, útočit na ně je nejen přípustné, ale je to naší vlasteneckou povinností. Hrubé vyjadřování také není jen otázkou nezdvořilosti – běžného jevu v demokratickém diskurzu, na všech stranách, navzdory neformálním pravidlům ("má vážená kolegyně"), která ji mají zakrýt.
Nejzávažnějším důsledkem vnášení násilí do politiky, byť i jen v podobě slov, je skutečnost, že citelně poškozuje liberální demokracii. Zastupitelská demokracie může řádně fungovat, jedině pokud se političtí odpůrci nechovají, jako by byli nepřáteli na život a na smrt. Zájmy svých voličů se politici musí snažit bránit pomocí argumentace a kompromisů. S nepřítelem či zrádcem lze však uzavřít kompromis v téže míře, v jaké může věřící přistoupit na kompromis u něčeho, co považuje za svaté.
Existuje mnoho příčin, proč kmenové nenávisti rostoucí měrou štěpí dokonce i nejstarší demokracie jako USA a Británii. Politika se dnes tolik netýká zájmů jako spíš kultury, identity a zuřivých emocí rozdmýchávaných ozvěnami v nekonečných komnatách internetu. Není to vše vinou politiků. Když ale političtí lídři těchto rozepří záměrně využívají a burcují nepřátelské emoce, páchají obrovskou újmu na institucích, které zaručují svobodu a bezpečnost lidí.
Je těžké předvídat, jestli po odchodu postav typu Trumpa, Johnsona, Módího a Bolsonara násilí opadne. Zjevně bude záležet na tom, kdo přijde dál. Jakmile ale lidé získají pocit, že je dovoleno porušovat veškeré normy slušného chování, protože už tak učinili nejvyšší političtí lídři, bude těžké to zvrátit. Je otřesným paradoxem naší doby, že právě ti, kdo slíbili, že svým zemím vrátí zašlou slávu, dělají nejvíc pro zničení toho, co jim onu slávu zajistilo v prvé řadě.
Z angličtiny přeložil David Daduč