Der große Kryptobetrug
NEW YORK – Es hat einen guten Grund, warum jedes zivilisierte Land auf der Welt sein Finanzsystem straff reguliert. Die globale Finanzkrise von 2008 war schließlich weitgehend eine Folge finanzieller Deregulierung. Kriminelle, Betrüger und Gauner gehören nun mal zum Leben dazu, und kein Finanzsystem kann seinen ordnungsgemäßen Zweck erfüllen, wenn die Anleger nicht vor ihnen geschützt sind.
Daher gibt es Vorschriften, die besagen, dass Wertpapiere registriert werden müssen, man für die Erbringung von Gelddienstleistungen eine Lizenz braucht, Kapitalkontrollen AML- und KYC-Bestimmungen (zur Bekämpfung von Geldwäsche bzw. Steuerhinterziehung und anderen ungesetzlichen Finanzflüssen) enthalten müssen und Vermögensverwalter im Interesse ihrer Kunden handeln müssen. Weil diese Gesetze und Verordnungen Anleger und Gesellschaft schützen, sind die mit ihrer Einhaltung verbundenen Kosten vernünftig und angemessen.
Doch deckt das gegenwärtige System der Finanzregulierung nicht alle Finanzaktivitäten ab. Kryptowährungen werden regelmäßig außer Reichweite der offiziellen Finanzaufsicht lanciert und gehandelt, wobei die Vermeidung der mit der Einhaltung der Regeln zur Finanzregulierung verbundenen Kosten als Effizienzgewinn beworben wird. Die Folge ist, dass sich die Kryptowelt zu einem unregulierten Kasino entwickelt hat, in dem unkontrollierte Kriminalität fröhliche Urständ feiert.
Dies ist keine bloße Mutmaßung. Einige der größten Kryptoakteure beteiligen sich offen an systematischer Illegalität. Man denke an BitMEX, eine unregulierte, Billionen Dollar schwere, global aktive Börse für Kryptoderivate mit Sitz auf den Seychellen. Ihr CEO Arthur Hayes hat offen geprahlt, dass das Geschäftsmodell von BitMEX darin bestehe, "degenerierten Glücksspielern" (gemeint sind naive Privatanleger) Kryptoderivate mit einem Hebel von 100 zu 1 anzudrehen.
Nur zur Erklärung: Bei einem Hebel von 100 zu 1 könnte selbst eine 1%ige Veränderung im Kurse der zugrundeliegenden Vermögenswerte eine Nachschussforderung auslösen und das gesamte Investment des Anlegers auslöschen. Schlimmer noch: BitMEX verlangt hohe Gebühren, wann immer jemand seine toxischen Instrumente kauft oder verkauft, und langt dann gleich noch mal zu, indem es Teile des Kundenguthabens in einen "Liquidationsfonds" lenkt, der um ein Vielfaches größer sein dürfte als zur Vermeidung von Kontrahentenrisiken notwendig. Es ist kein Wunder, dass Liquidationen laut Schätzungen eines unabhängigen Rechercheurs zeitweise bis zur Hälfte der Erlöse von BitMEX ausmachen.
BitMEX-Insider haben mir zugetragen, dass die Börse zudem täglich im massiven Rahmen von Terroristen und anderen Kriminellen aus Russland, dem Iran und anderswo zur Geldwäsche genutzt wird; die Börse tue nichts, um dies zu unterbinden, da sie von diesen Transaktionen profitiere.
Subscribe now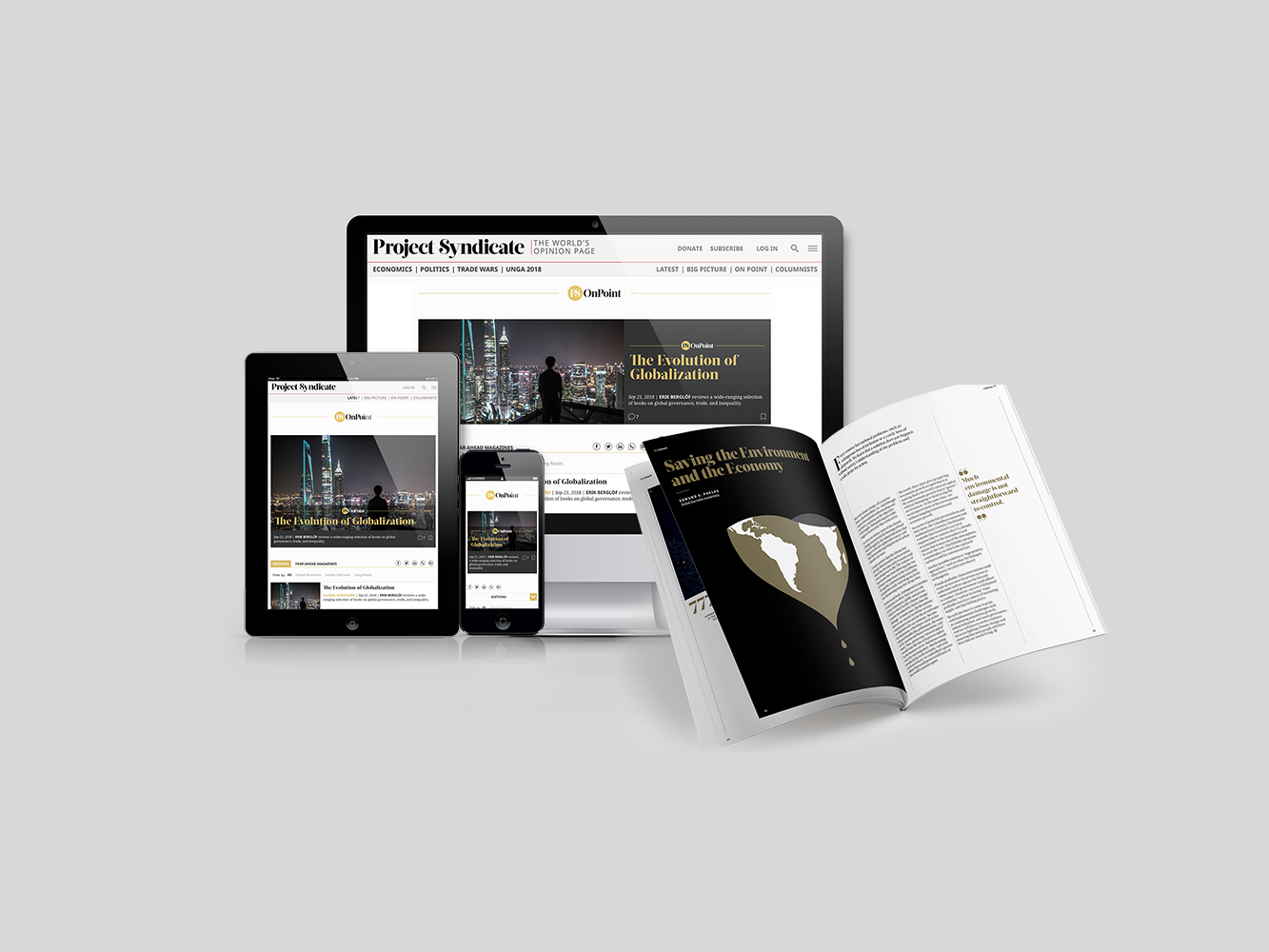 Subscribe now
Get unlimited access to OnPoint, the Big Picture, and the entire PS archive of more than 14,000 commentaries, plus our annual magazine, for less than $2 a week.
Als wäre das nicht genug, hat BitMEX zudem (vorgeblich zum Zwecke des Market-Makings) eine interne gewinnorientierte Handelsabteilung, der vorgeworfen wird, sie würde ihre vertraulichen Kenntnisse über die Anlagestrategien ihrer Klienten zum eigenen Vorteil nutzen (Front Running). Hayes bestreitet das, aber da BitMEX völlig ohne Regulierung agiert, gibt es keine unabhängigen Prüfungen seiner Konten, und man kann daher nicht wissen, was sich hinter den Kulissen abspielt.
Allerdings wissen wir, dass BitMEX die AML- bzw. KYC-Vorschriften missachtet. Obwohl es behauptet, keine US-amerikanischen und britischen Anleger zu betreuen, die derartigen Gesetzen unterliegen, besteht seine Methode der "Verifizierung" der Staatsangehörigkeit seiner Kunden in der Überprüfung ihrer IP-Adresse, die durch eine gängige VPN-Anwendung problemlos verschleiert werden kann. Dieser Mangel an Due Diligence stellt einen eklatanten Verstoß gegen die Wertpapiergesetze und -vorschriften dar. Hayes hat sogar dazu aufgefordert, man solle doch versuchen, ihn auf den unregulierten Seychellen zu verklagen; er weiß, dass er im Schatten der gesetzlichen Bestimmungen operiert.
Anfang dieses Monats diskutierte ich mit Hayes in Taipei und wies dabei auf seine Masche hin. Doch hatte er sich, was ich nicht wusste, von den Konferenzveranstaltern die Exklusivrechte an dem Veranstaltungsvideo übertragen lassen, und weigerte sich eine Woche lang, es vollständig freizugeben. Stattdessen veröffentlichte er sorgfältig ausgesuchte "Highlights", um den Eindruck zu erwecken, er habe dort gut ausgesehen. So etwas ist vermutlich unter Kryptobetrügern zu erwarten, aber es ist ironisch, dass jemand, der behauptet, den "Widerstand" gegen die Zensur zu vertreten, sich zum Vater aller Zensoren wandelt, nun da sein Schwindel aufgedeckt ist. Schließlich, nachdem er von seinen eigenen Unterstützern öffentlich beschämt wurde, gab er nach und veröffentlichte das Video.
Am selben Tag, an dem unsere Diskussion stattfand, machte die britischen Finanzaufsicht (Financial Conduct Authority) den Vorschlag, hochriskante Kryptoinvestments für Privatanleger komplett zu verbieten. Doch ohne eine konzertierte Reaktion der Politik werden Privatanleger, die sich in den Kryptobereich locken lassen, auch weiterhin abgezockt werden. Kursmanipulationen sind dank Pump & Dump, Wash-Trading, Verschleierungsmaßnahmen, Front Running und anderen Formen der Manipulation an allen Kryptobörsen gang und gäbe. Laut einer Studie sind bis zu 95% aller Bitcoin-Transaktionen vorgetäuscht, was darauf hindeutet, dass Betrug nicht die Ausnahme, sondern die Regel ist.
Natürlich ist es keine Überraschung, dass sich ein unregulierter Markt zur Spielwiese von Betrügern, Kriminellen und Schwindlern entwickelt. Der Kryptohandel hat eine milliardenschwere Industrie hervorgebracht; diese umfasst nicht nur die Börsen, sondern auch als Journalisten posierende Propagandisten, Opportunisten, die eigene Bücher an den Mann bringen wollen, in denen sie den Leuten "Shitcoin" aufschwatzen, und sich um Regulierungsbefreiungen bemühende Lobbyisten. Hinter all dem steht ein sich herausbildender Betrugsapparat, der die Cosa Nostra blass aussehen ließe.
Es ist höchste Zeit, dass die Strafverfolgungsbehörden der USA und anderer Länder eingreifen. Bisher haben die Regulierer geschlafen, während sich das Krypto-Krebsgeschwür immer weiter ausgebreitet hat. Laut einer Studie waren 2017 80% aller "Initial Coin Offerings" Betrügereien. Zumindest sollte gegen Hayes und all die anderen, die von Offshore-Oasen aus ähnlichen Betrügereien vorstehen, Untersuchungen eingeleitet werden, bevor Millionen weitere Privatanleger in den finanziellen Ruin getrieben werden. Selbst US-Finanzminister Steven Mnuchin – kein Freund der Finanzregulierung – stimmt zu: Man dürfe nicht zulassen, dass Kryptowährungen "das Äquivalent zu geheimen Nummernkonten werden", die lange die Domäne von Terroristen, Gangstern und anderen Kriminellen waren.
Aus dem Englischen von Jan Doolan