Amortecer o impacto da COVID-19 sobre os desfavorecidos
CAMBRIDGE – Quando o governo da Índia anunciou, com quatro horas de antecedência, um confinamento nacional de três semanas para travar a propagação do coronavírus, milhões dos cidadãos mais desfavorecidos do país enfrentaram o risco da fome e da indigência. Muitos trabalhadores migrantes, subitamente desempregados, percorreram a pé as centenas de quilómetros entre as cidades e as suas povoações natais. Também aí o confinamento resultante da COVID-19 pode ser devastador: as famílias desfavorecidas não conseguem sobreviver muito tempo – frequentemente, não mais que alguns dias – sem rendimentos.
Estes desafios são mundiais. Mas os governos dos países desenvolvidos têm estado a usar a sua capacidade de endividamento para implementar pacotes colossais de assistência, que visam apoiar as empresas, os desfavorecidos e as famílias da classe operária e da classe média que estejam em risco de ser empurradas para a pobreza pelas reduções de pessoal e pelos encerramentos de empresas.
Os governos dos países em desenvolvimento têm de encontrar modos de fazer o mesmo. A expansão da protecção social, de modo a chegar rapidamente às pessoas vulneráveis, tem de ser um pilar da estratégia de todos os países contra a COVID-19. Para conseguir isto, os governos com menos recursos têm de olhar para as experiências anteriores e para a investigação disponível, para conceberem os programas mais eficazes e eficientes que sejam possíveis.
O desenvolvimento e a implementação de novos programas de protecção social demoram tempo e, por conseguinte, os governos devem aproveitar os programas e plataformas existentes para garantir que todas as pessoas têm os recursos suficientes à satisfação das suas necessidades fundamentais. Não existe uma abordagem uniformizada; cada país tem de avaliar os mecanismos que já implementou, e só depois decidir o modo como deve expandi-los ou reformá-los.
Mas existem algumas directrizes genéricas que podem ajudar. Os países com programas de transferência de fundos devem alargar imediatamente a elegibilidade e aumentar os benefícios. Dada a escala do choque económico, a preocupação de que as famílias mais privilegiadas possam receber benefícios de que não necessitam deve ficar em segundo plano, relativamente ao imperativo de garantir que as pessoas vulneráveis – nomeadamente, os trabalhadores informais e as famílias da classe média, que em situações normais não seriam abrangidas por programas de assistência social – estejam cobertas. A nossa investigação sugere que as aplicações on-demand – que exigem apenas o cumprimento de alguns passos, on-line ou por telefone, para que os desempregados acedam a benefícios – ajudariam os governos a chegar a mais pessoas necessitadas. As verificações complementares poderiam ser efectuadas posteriormente.
Adicionalmente, as transferências de fundos deveriam ser direccionadas para as áreas mais afectadas, como as grandes cidades, onde a elevada densidade populacional acelera o contágio e onde se concentram os confinamentos. Sem transferências de fundos que reduzam o impacto, os desfavorecidos urbanos migrarão, como fizeram na Índia, propagando potencialmente o vírus para outras cidades e para áreas rurais (onde a já de si limitada capacidade dos serviços de saúde seria rapidamente saturada).
Subscribe to Project Syndicate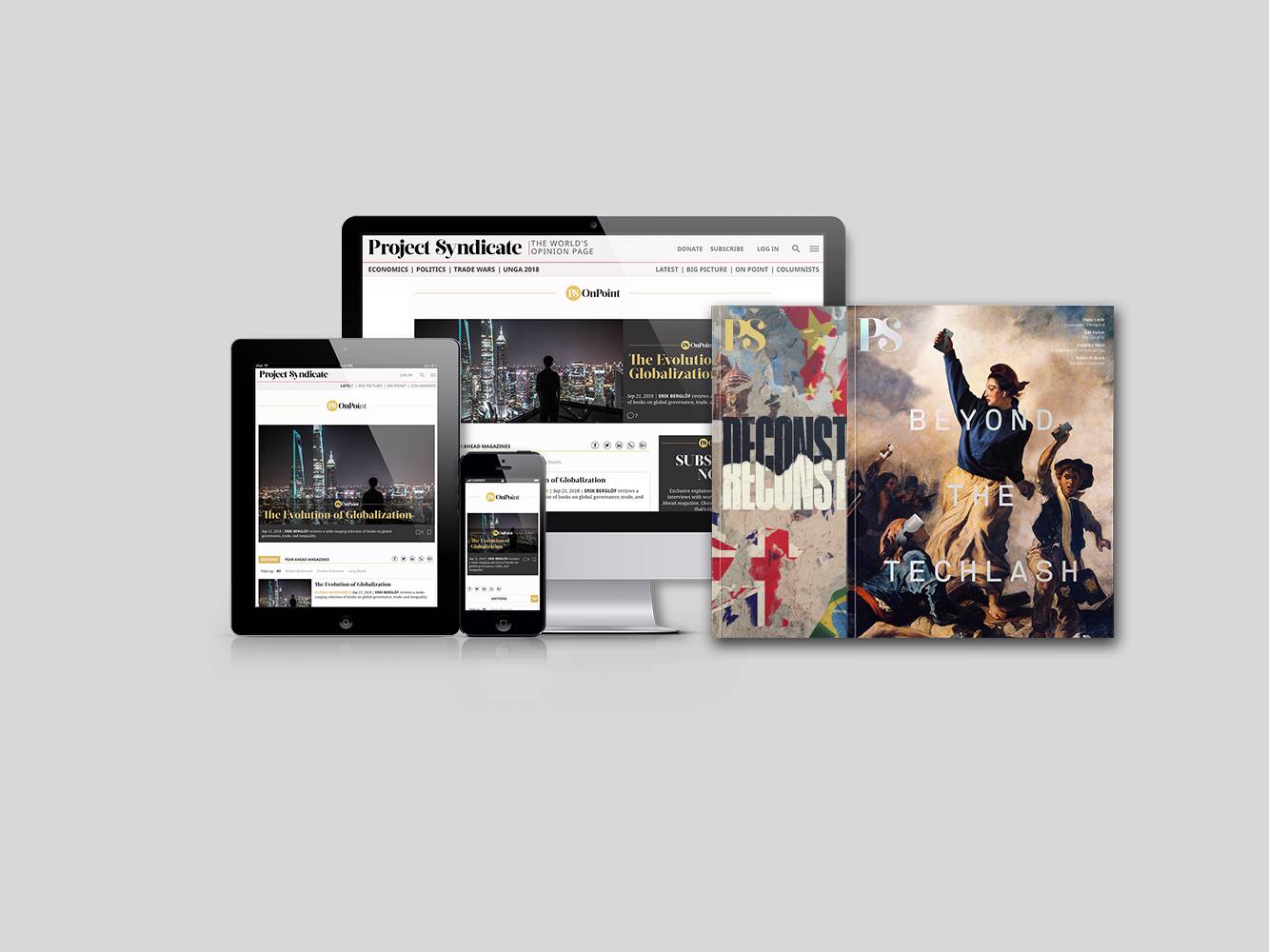 Subscribe to Project Syndicate
Enjoy unlimited access to the ideas and opinions of the world's leading thinkers, including weekly long reads, book reviews, and interviews; The Year Ahead annual print magazine; the complete PS archive; and more – all for less than $2 a week.
Sempre que possível, os benefícios deveriam ser distribuídos através de plataformas digitais, permitindo desse modo que as pessoas evitassem o contacto físico. Na ausência destas plataformas, os governos têm de ser criativos e de usar os pontos de contacto disponíveis. Por exemplo, os fundos poderiam ser distribuídos através de redes e estruturas governamentais locais, por meio de entregas porta-a-porta ou em entregas escalonadas por datas e horas, baseadas nos números de identificação nacional. Na Indonésia, onde trabalhamos, muitos trabalhadores informais e da classe média dispõem de contas-reforma; as transferências poderiam ser depositadas nestas contas, e as restrições a levantamentos antecipados poderiam ser suavizadas.
Contudo, as transferências de fundos podem ser insuficientes por si só para proteger os mais desfavorecidos da indigência e da fome, caso as cadeias de abastecimento alimentar sejam interrompidas. Os governos também têm de monitorizar os preços e a disponibilidade dos alimentos, e podem gerir carências localizadas através da expansão de programas específicos de distribuição de alimentos, desbloqueando reservas alimentares quando necessário, e coordenando a sua distribuição com empresas privadas.
Inclusivamente, os governos poderiam aumentar os subsídios para os seguros públicos de saúde existentes (mesmo que a medida tenha um carácter apenas temporário). Isto aliviaria as famílias e as empresas do ónus dos prémios para a saúde e reduziria o risco de sobrecarregar as famílias com custos de saúde no caso de um choque sanitário.
Em períodos favoráveis, a procura de seguros de saúde nos países em desenvolvimento é reduzida, onde muitas pessoas só se inscrevem quando já estão doentes. Mas isto não se trata apenas de uma visão de curto prazo: os sistemas de inscrição complicados ou disfuncionais, os serviços de qualidade reduzida e a falta de experiência com seguros podem desencorajar a inscrição por parte das pessoas.
Os subsídios temporários, juntamente com procedimentos simplificados para a inscrição, podem ajudar a ultrapassar estas barreiras e originar o alargamento da cobertura dos seguros de saúde, mesmo depois da eliminação dos subsídios. Foi o que aconteceu na Indonésia, quando se testou um regime semelhante antes da crise actual: a oferta de subsídios temporários para seguros públicos de saúde aos trabalhadores informais multiplicou a cobertura por oito, sem aumentar os custos unitários, e muitos mantiveram a cobertura para além da vigência do subsídio.
Uma resposta eficaz contra a COVID-19 também tem de incluir soluções para as pequenas empresas. As pequenas e médias empresas formais respondem por perto de 90% do total de empresas e de 50% do emprego em todo o mundo. Mas como estas empresas frequentemente não dispõem de reservas de tesouraria e enfrentam graves restrições ao crédito, muitas não sobreviverão a encerramentos temporários sem apoios.
Para as empresas formais, os governos devem ponderar o diferimento de impostos e férias para os sectores mais atingidos. As empresas informais, onde existem muitos mais empregos que nos países desenvolvidos, poderiam colaborar com bancos e instituições financeiras multilaterais, para o alargamento das linhas de crédito e o cancelamento ou suspensão dos pagamentos de dívidas.
Há quem defenda que a assistência e os subsídios desencorajam as pessoas de trabalhar. Mas a nossa investigação demonstra que, mesmo em circunstâncias normais, os beneficiários não trabalham menos nem investem de forma diferente. Durante este período extraordinário de distanciamento social e de confinamento, ainda faz menos sentido discutir sobre incentivos ao trabalho. Os governos estão a obrigar as pessoas a afastar-se da economia, e por isso cabe aos governos ajudar essas pessoas a sobreviver.