La variante es una amenaza real
ESTOCOLMO – Se cumplieron ya 18 meses desde que, en China, secuenciaron por primera vez el virus SARS-CoV-2. Un mes después la Organización Mundial de la Salud había emitido la alerta mundial más grave posible y declarado al brote de la COVID-19 como una «emergencia de salud pública de importancia internacional». Semanas más tarde, la OMS declaró una pandemia. Pero aún no estamos siquiera cerca del fin de la crisis. Hemos, por el contrario, ingresado en una nueva y peligrosa fase de su evolución.
Mientras la autocomplacencia se instala en los países más ricos, que cuentan con un mayor porcentaje de su población vacunada, un velo de desesperación cubre a los países con menores ingresos, que carecen de medios para combatir a las nuevas variantes del virus. Y, después de informar disminuciones de los nuevos contagios durante siete semanas consecutivas, la OMS registró un aumento de casos confirmados prácticamente en todas partes. En su actualización epidemiológica semanal del 6 de julio, por ejemplo, detectó un aumento de la incidencia de la COVID-19 en Europa del 30 %, aun cuando la Unión Europea había entregado suficientes dosis de vacunas para inmunizar al 70 % de los adultos.
El motivo de esta reaparición mundial es bien conocido. La variante delta, identificada ya en 111 países, es significativamente más contagiosa que las cepas anteriores de SARS-CoV-2 y se está difundiendo muy rápidamente. La aparición de nuevas variantes sirve para recordarnos que lidiamos con un organismo vivo que puede evolucionar, y lo hará, en respuesta a las medidas (y medidas a medias) que implementemos para combatirlo.
Aunque las variantes alfa y beta eran un poco menos problemáticas, la variante delta es implacable y nadie sabe qué mutaciones futuras traerá consigo. La única certeza es que, con el virus embravecido en todo el mundo, las nuevas variantes son algo inevitable.
Con un porcentaje cada vez mayor de su población vacunada, Europa y Norteamérica están flexibilizando los confinamientos, el uso obligatorio de tapabocas y otras medidas, lo que conduce a resultados desafortunados, pero predecibles. El primer ministro holandés Mark Rutte tuvo que pedir disculpas recientemente por el rápido aumento de la tasa de contagios en su país y es poco probable que sea el último el líder en esa situación.
Peor aún, los países ricos aún se muestran reticentes a intervenir para ayudar. Después de múltiples reuniones del G7 y el G20, la comunidad internacional no logró cubrir la brecha de USD 16 000 millones para financiar el Acelerador del Acceso a las Herramientas Contra la COVID-19 (ACT-A), el mecanismo internacional de coordinación para lograr el acceso equitativo a las vacunas. Es un monto minúsculo comparado con los billones de dólares que se utilizaron para apoyar a las economías nacionales.
Subscribe to Project Syndicate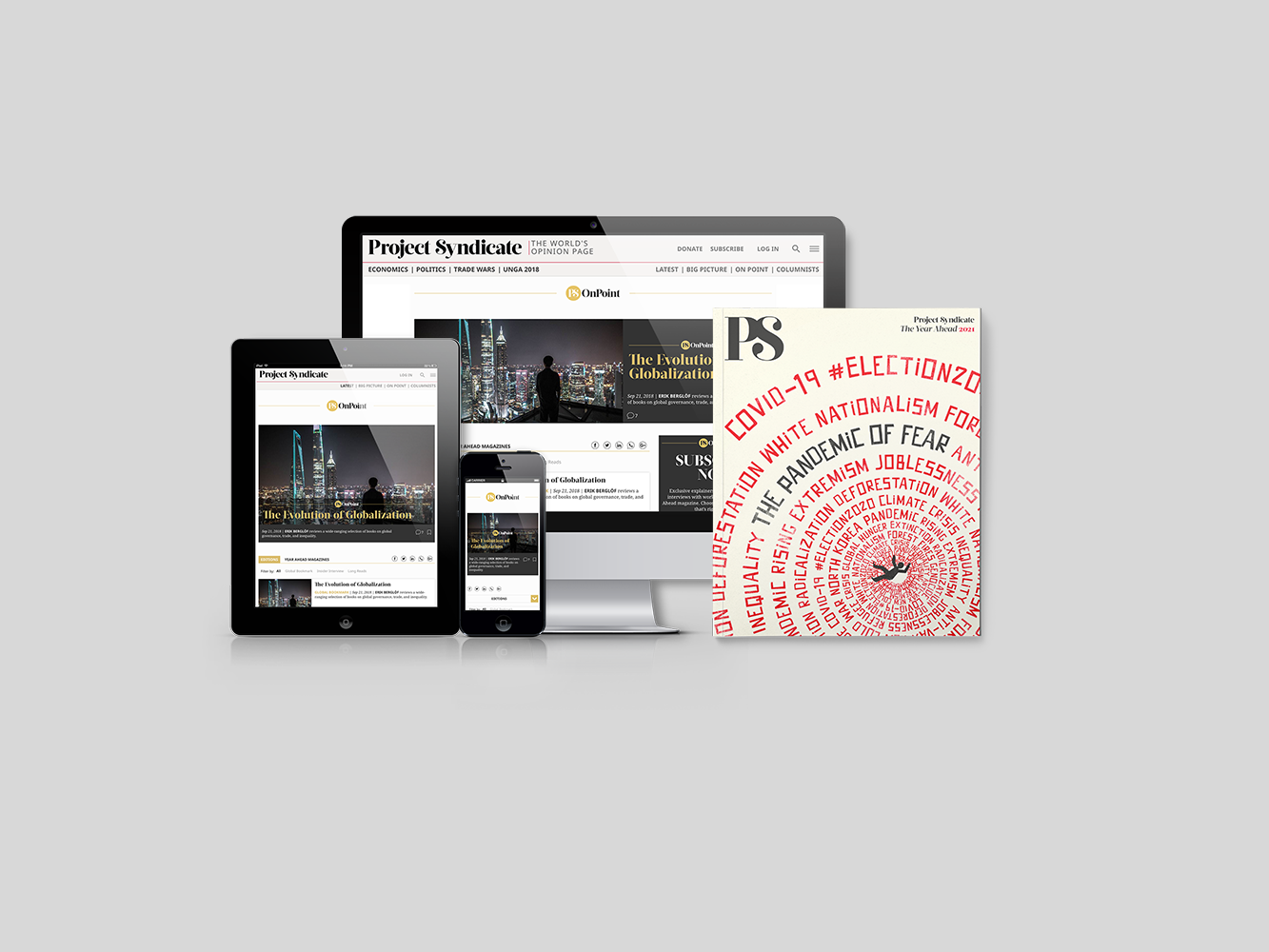 Subscribe to Project Syndicate
Enjoy unlimited access to the ideas and opinions of the world's leading thinkers, including weekly long reads, book reviews, topical collections, and interviews; The Year Ahead annual print magazine; the complete PS archive; and more. All for less than $9 a month.
Mientras los países ricos se vuelven autocomplacientes, muchos otros desesperan por la falta de vacunas, respiradores, oxígeno y suministros para análisis de detección y secuenciamiento. Con la aparición de la variante delta básicamente vuelan a ciegas. El 6 de julio, el líder técnico de la OMS sobre la COVID-19 avisó que hay más de 20 países «con crecimiento exponencial de la cantidad de casos [...] en todas las regiones del mundo». Y debido a que muchos de esos países tienen bajas tasas de vacunación habrá, con certeza, una mayor cantidad de muertes.
En total, casi un cuarto de la población mundial recibió la vacuna. Puede sonar impresionante, pero la distribución estuvo extremada e inmoralmente sesgada hacia los países más ricos. Por otra parte, la OMS estima que hay que vacunar al 70 % del planeta para poner fin a la pandemia. Eso significa que aún queda mucho por hacer.
Es cierto, la producción de vacunas aumenta rápidamente y los líderes de la industria farmacéutica hablan de producir aproximadamente 11 000 millones de dosis (la cantidad necesaria para lograr una tasa de vacunación del 70 %) este año, pero esos insumos serían adicionales a los 3000 o 4000 millones de dosis de vacunas que el mundo necesita anualmente para combatir otras enfermedades. Y, no se equivoquen, producir las vacunas contra la COVID-19 es un proceso complicado. La vacuna de Pfizer/BioNTech requiere 280 insumos de proveedores en 19 países. Para aumentar su producción hicieron falta 200 nuevos acuerdos para la transferencia de tecnología, algo sin precedentes.
Aunque hay nuevos esfuerzos en curso en la OMS y la Organización Mundial del Comercio para facilitar más de estos tipos de acuerdos, las restricciones comerciales y el nacionalismo de vacunas siguen siendo un grave problema. La OMC registró que, aunque la cantidad de restricciones comerciales que afectan a las vacunas se redujo de las 109 que había a principios de la pandemia, aún existen 53 cláusulas que enlentecen el aumento esperado de la producción.
Mientras tanto hace falta más oxígeno con urgencia para evitar que se repita la tragedia que presenciamos en la India. Las instituciones multilaterales y ONG lograron importantes acuerdos con proveedores mundiales clave, pero todavía falta más para cubrir la creciente necesidad en África y partes de Asia.
Los insumos para las pruebas de detección y el secuenciamiento también son tremendamente importantes, tanto para gestionar los brotes como para detectar y entender rápidamente las nuevas variantes. Además de las cuatro «variantes preocupantes» actuales, la OMS monitorea cuatro «variantes de interés» adicionales (una de ellas, la variante lambda, fue detectada en 29 países).
El problema de las variantes destaca la naturaleza global de esta crisis. Aunque el virus se detectó inicialmente en China, las cuatro variantes preocupantes se identificaron muy lejos de allí, en Sudáfrica, Brasil, el Reino Unido y la India. La variante lambda fue detectada por primera vez en Perú. Debido que la próxima variante podría surgir en cualquier sitio, no es momento de reducir la intensidad de nuestra respuesta. Si queremos evitar oleadas sucesivas de nuevas variantes, debemos redoblar los esfuerzos mundiales de vacunación.
Esta es una prueba de liderazgo político. Todos los gobiernos deben considerar seriamente la máxima de que nadie está seguro hasta que todos lo estemos. Los éxitos nacionales para vencer a la pandemia fácilmente podrían venirse abajo si los países fracasan a la hora de combatir la pandemia fuera de sus fronteras. No aprendamos esto por las malas.
Traducción al español por Ant-Translation