La revolución silenciosa en la política económica
LONDRES – Algo extraordinario ha sucedido con las políticas macroeconómicas. En parte debido al impacto del COVID-19, la antigua ortodoxia se ha transformado en una nueva ortodoxia –pero sin que nadie reconozca las implicancias del cambio o que haya habido problemas con la convención previa.
En una entrevista reciente, por ejemplo, el ex subdirector del Banco de Inglaterra (BOE) Paul Tucker dijo que "la política monetaria ahora debería ser relegada a segundo plano detrás de la política fiscal". Otros banqueros centrales, mandarines del Ministerio de Finanzas y funcionarios de la OCDE y del Fondo Monetario Internacional están diciendo más o menos lo mismo.
Lo que nuestros paladines financieros nunca, o sólo rara vez, reconocen es lo equivocados que estuvieron en el pasado. El Financial Times fue el que llegó más lejos con su reciente confesión débil de que los recortes del gasto que defendió en 2010 "pueden haber tenido un impacto negativo mayor de lo esperado". Esto es lo más cercano a un mea culpa que podamos esperar de esta ciudadela del establishment financiero, y no está ni cerca de captar la magnitud de la ruptura con la teoría de política macroeconómica que prevalecía hace apenas unos años. 
Antes de la crisis de 2008-09, muchos creían que la estabilización macroeconómica era enteramente incumbencia de los responsables de la política monetaria, y que debería estar a cargo de bancos centrales independientes que apunten a una tasa de inflación establecida mediante la política de tasas de interés. Esto surgió de la creencia ortodoxa de que las economías eran cíclicamente estables, siempre que la inflación estuviera bajo control. La política fiscal debería ser pasiva, o inclusive contractiva si los recortes del gasto fomentan la confianza del mercado.
La fe en la superioridad de la política monetaria sobrevivió inclusive a la crisis salvaje de 2008-09. El alivio cuantitativo (QE), o la "política monetaria poco convencional", como se lo dio en llamar, reemplazaría la política ortodoxa de tasas de interés cuando la tasa de referencia nominal alcanzara su "límite cero". Los bancos centrales elaboraron todo tipo de "mecanismos de transmisión" extravagantes por medio de los cuales el efectivo adicional que depositaban en manos de los bonistas fluiría a la economía real, ignorando la posibilidad de que, por el contrario, la mayor parte se utilizaría para reponer las reservas agotadas de los bancos o intercambiar activos financieros. Mientras tanto, los gobiernos cumplían con su parte al recortar su propio gasto.
Si bien la combinación de expansión monetaria y contracción fiscal no logró generar la recuperación esperada, la fe en la terapia monetaria todavía era sólida cuando azotó la pandemia del COVID-19 en 2020. Esto impidió a los gobiernos pensar seriamente en canalizar los cientos de miles de millones de nuevo dinero de QE a aquellas partes de la economía real que se mantenían abiertas y operativas, en lugar de darle a millones de personas meses de licencia paga.
Subscribe to Project Syndicate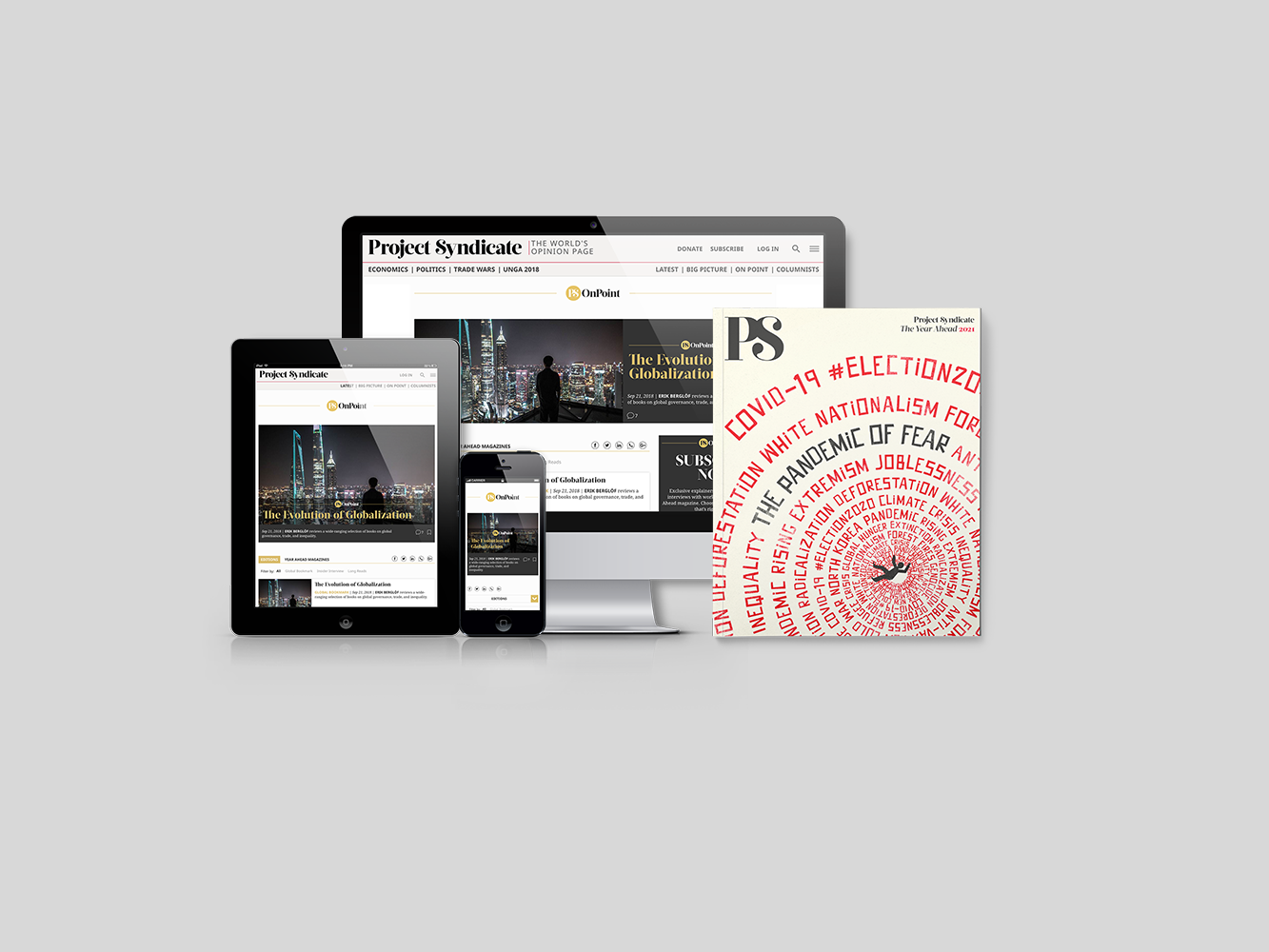 Subscribe to Project Syndicate
Enjoy unlimited access to the ideas and opinions of the world's leading thinkers, including weekly long reads, book reviews, and interviews; The Year Ahead annual print magazine; the complete PS archive; and more – All for less than $9 a month.
De hecho, la característica destacada de las respuestas de los gobiernos occidentales a la pandemia fue su carácter no focalizado. Los responsables de las políticas prefirieron los confinamientos masivos y las cesantías a cualquier intento por mantener a la gente trabajando mediante la aplicación de testeos masivos, seguimientos y rastreos, todos técnicamente posibles, como hicieron muchos países del este de Asia.
Ahora, cayeron en la cuenta. A falta de estímulo, se espera que las economías post-COVID de Europa y Estados Unidos se hayan contraído en 2020 a la tasa más elevada desde la Segunda Guerra Mundial, con un aumento concomitante del desempleo. Ahora, los planes de cesantías terminarán y los bancos centrales dicen que se están quedando sin municiones –o sea, su capacidad para mantener a los bonistas confiados de que se les va a pagar.
En estas condiciones, la política fiscal es la única alternativa. Necesitamos con urgencia un nuevo marco macroeconómico, que cubra los objetivos de una política fiscal activa, las reglas para llevarla a cabo y su coordinación con la política monetaria.
Dado que estamos padeciendo no sólo un shock de demanda sino también de oferta, la política de recuperación también tendrá que abordar las cuestiones de la oferta. En otras palabras, el remedio keynesiano del lado de la demanda de pagarle a la gente para hacer pozos y volverlos a llenar es inadecuado. Si bien cualquier impulso directo de la demanda indirectamente también impulsará la oferta al aumentar el ingreso nacional, un serio retraso en la respuesta de la oferta corre el riesgo de generar inflación. Por esta razón, si no por otra, la inversión en nueva capacidad debería ser una parte importante de cualquier estímulo fiscal.
Este imperativo, a su vez, dirigirá la atención de los responsables de las políticas a la naturaleza de la oferta que exigirán las economías del futuro. En vista de los desafíos de largo plazo de la automatización y del cambio climático, cualquier política de recuperación post-pandemia debería apuntar a garantizar la sustentabilidad de la economía, no sólo su estabilidad cíclica.
El argumento a favor de la política fiscal no es sólo que se trata de un estabilizador macroeconómico más poderoso (por ser más focalizado) que la política monetaria, sino también que el gobierno es la única entidad aparte del sistema financiero capaz de asignar capital. Si no queremos permitir que la inversión en tecnología e infraestructura esté modelada según una lógica puramente financiera, entonces la necesidad de lo que Mariana Mazzucato llama una estrategia de inversión pública "orientada por misiones" que incluya a la política tributaria se vuelve ineludible.
La segunda gran discusión que necesitamos tener concierne a la relación entre la política fiscal y monetaria. En el Reino Unido, la expansión del QE desde marzo de 2020 ha seguido exactamente el incremento del déficit presupuestario. ¿La percepción de la independencia del BOE y la credibilidad de su meta de inflación pueden sobrevivir cuando el banco central ha venido actuando como un agente del Tesoro todo el año pasado?
Si el gobierno ha de ser el actor macroeconómico activo, necesitamos determinar si el banco central debería reanudar su papel tradicional de control de los excesos fiscales, y cómo tendría que hacerlo. Pero se deberían reformular las propias reglas fiscales para permitir una política contracíclica más activa y un papel del gobierno mucho más amplio a la hora de asignar capital de lo que venía siendo recientemente.
La pandemia presenta la oportunidad de llevar adelante una discusión pública abierta de estas cuestiones. Es de esperar que este debate reemplace el sistema de guiños de personas con información privilegiada y los acuerdos subterráneos que han dado forma a nuestras fortunas –o infortunios- económicos durante demasiado tiempo.