La révolution silencieuse de la politique économique
LONDRES – Quelque chose d'extraordinaire est arrivée dans le domaine de l'élaboration des politiques macroéconomiques. En partie à cause de l'impact de la COVID-19, l'ancienne orthodoxie s'est transformée en un nouvel ensemble de principes établis – mais sans que personne ne reconnaisse les implications de ce changement, ni même qu'il y ait eu des problèmes avec le système précédent.
Dans une récente interview, par exemple, l'ancien sous-gouverneur de la Banque d'Angleterre (BOE), Paul Tucker, a déclaré que « la politique monétaire devrait désormais passer au second plan par rapport à la politique budgétaire ». De nombreux autres banquiers centraux, mandarins des ministères des Finances et responsables de l'OCDE et du Fonds monétaire international disent à peu près la même chose.
Ce que nos paladins financiers ne reconnaissent jamais (ou très rarement), c'est à quel point ils se sont trompés dans le passé. C'est le Financial Times qui s'en est rapproché le plus, en avouant récemment à demi-mot que les réductions de dépenses qu'il préconisait en 2010 « pourraient avoir eu un impact négatif plus important que prévu ». C'est à peu près la chose la plus proche d'un mea culpa que l'on puisse attendre de cette citadelle de l'establishment financier, et cela est loin d'une reconnaissance de l'ampleur de la rupture par rapport à la théorie de la politique macroéconomique qui prévalait jusqu'il y a quelques années seulement.
Avant le krach de 2008-09, beaucoup pensaient que la stabilisation macroéconomique relevait entièrement des responsables de la politique monétaire et que sa mise en œuvre devait être réservée à des banques centrales indépendantes, cherchant à atteindre un mandat de taux d'inflation au moyen d'une politique de taux d'intérêt. Cela découlait de la croyance orthodoxe selon laquelle les économies sont cycliquement stables, à condition que l'inflation soit maîtrisée. Dans ce cadre, la politique budgétaire doit être passive, voire restrictive, si les réductions des dépenses renforcent la confiance des marchés.
La croyance en la supériorité de la politique monétaire a même survécu au ralentissement sauvage de 2008-09. L'assouplissement quantitatif (QE), ou « politique monétaire non conventionnelle » comme on l'appelait, remplacerait la politique de taux d'intérêt orthodoxe lorsque le taux de référence nominal atteignait son « plancher zéro ». Les banques centrales ont mis au point toutes sortes de « mécanismes de transmission » fantaisistes, par lesquels les liquidités supplémentaires qu'elles placent entre les mains des vendeurs d'obligations devraient couler naturellement vers l'économie réelle – ignorant la possibilité que la plus grande partie soit utilisée au contraire pour reconstituer les réserves bancaires épuisées ou échanger des actifs financiers. Pendant ce temps, les gouvernements joueraient leur rôle en réduisant leurs propres dépenses.
Bien que la combinaison de l'expansion monétaire et de la contraction budgétaire n'ait pas réussi à provoquer la reprise attendue, la croyance en la thérapie monétaire était toujours forte lorsque la pandémie de la COVID-19 a frappé en 2020. Cela a empêché les gouvernements de réfléchir sérieusement à la canalisation des centaines de milliards de nouveaux fonds de QE vers les pans de l'économie réelle qui restaient ouverts aux affaires, au lieu de donner à des millions de personnes des mois de congés payés.
Subscribe to Project Syndicate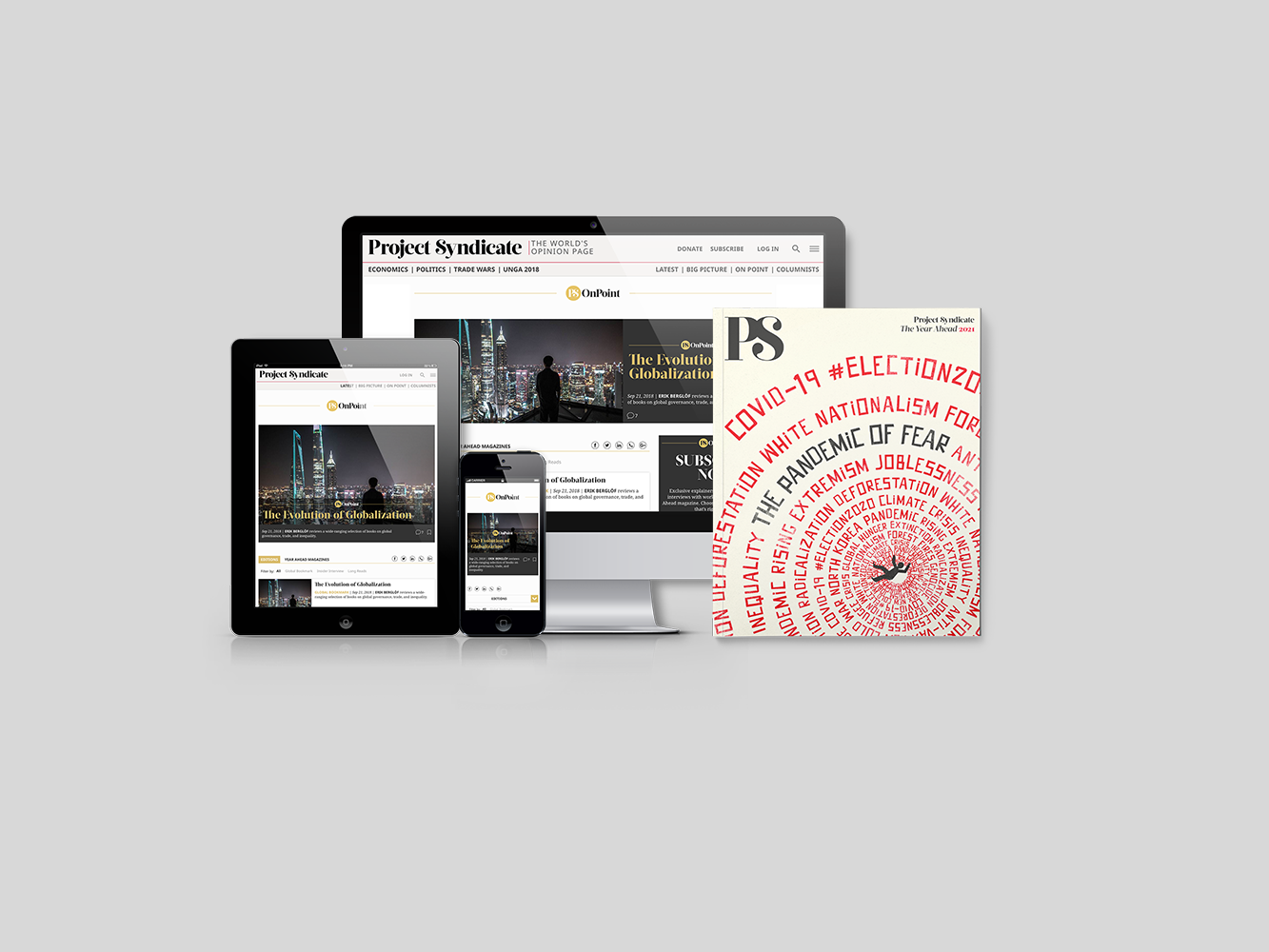 Subscribe to Project Syndicate
Enjoy unlimited access to the ideas and opinions of the world's leading thinkers, including weekly long reads, book reviews, and interviews; The Year Ahead annual print magazine; the complete PS archive; and more – All for less than $9 a month.
En fait, la caractéristique la plus marquante des réponses des gouvernements occidentaux face à la pandémie a été leur caractère non ciblé. Les décideurs ont préféré les confinements et les congés de masse à toute tentative de maintenir les gens au travail grâce au déploiement de systèmes de test, de suivi et de traçage de masse, techniquement réalisables, comme l'ont fait de nombreux pays d'Asie de l'Est.
A présent, ils ont compris. En l'absence de relance budgétaire, les économies européenne et américaine post-COVID devraient avoir diminué en 2020 au rythme le plus rapide depuis la Seconde Guerre mondiale, avec une augmentation concomitante du chômage. Désormais, les régimes de congés prendront fin et les banques centrales disent qu'elles sont à court de munitions, ce qu'elles ne seront bientôt plus en mesure de préserver la confiance des obligataires quant au bon remboursement.
Dans ces conditions, la politique fiscale est l'objet de toutes les attentions. Nous avons besoin d'urgence d'un nouveau cadre macroéconomique, couvrant les objectifs d'une politique budgétaire active, les règles de sa conduite, ainsi que sa coordination avec la politique monétaire.
Étant donné que nous souffrons à la fois d'un choc de demande et d'un choc d'offre, la politique de reprise devra également aborder les problèmes d'offre. En d'autres termes, le remède keynésien concentré sur la demande, consistant à payer les gens pour creuser des trous et les combler à nouveau, est inadéquat. Bien que toute stimulation directe de la demande stimulera également indirectement l'offre en augmentant le revenu national, un retard important dans la réponse de l'offre risque de provoquer de l'inflation. Cette raison suffit à elle seule (mais il y en a d'autres) à justifier l'importance d'investir dans de nouvelles capacités pour tout plan de relance budgétaire.
Un corollaire est que cet impératif obligera les décideurs à réfléchir sur la nature de l'offre dont les économies du futur auront besoin. Compte tenu des défis à long terme de l'automatisation et du changement climatique, toute politique de relance post-pandémique devrait viser à assurer la durabilité de l'économie, et pas seulement sa stabilité cyclique.
L'avantage de la politique budgétaire n'est pas seulement qu'elle constitue un stabilisateur macroéconomique plus puissant (car plus ciblé) que la politique monétaire, mais est aussi lié au fait que le gouvernement est la seule entité en dehors du système financier capable d'allouer des capitaux. Si nous voulons éviter que l'investissement dans la technologie et les infrastructures soit façonné par une logique purement financière, alors la nécessité de ce que Mariana Mazzucato appelle une stratégie d'investissement public « axée sur la mission », incluant la politique fiscale, devient incontournable.
Le deuxième grand débat qui s'impose concerne la relation entre la politique budgétaire et monétaire. Au Royaume-Uni, l'expansion du QE depuis mars 2020 a suivi exactement l'augmentation du déficit budgétaire. La perception de l'indépendance de la BOE et la crédibilité de son objectif d'inflation peuvent-elles survivre alors que la banque centrale a agi en tant qu'agent du Trésor au cours de l'année écoulée ?
Si le gouvernement veut être le premier acteur macroéconomique actif, il est indispensable de déterminer comment ou si la banque centrale doit revenir à son rôle traditionnel de contrôle des excès budgétaires. Mais les règles budgétaires elles-mêmes devraient être réécrites pour permettre à la fois une politique anticyclique plus active et un rôle du gouvernement beaucoup plus important dans l'allocation des capitaux que ce qui a été récemment à la mode.
La pandémie est l'occasion d'un débat public ouvert sur ces questions. Il faut espérer que ce débat remplacera le système de hochements de tête et de clins d'œil entre initiés, ainsi que d'arrangements souterrains, qui ont façonné nos fortunes – ou nos malheurs – économiques pendant trop longtemps.
Traduit de l'anglais par Timothée Demont