Memenangkan Perang Melawan Kematian Ibu dan Anak
GENEVA/LONDON/NEW YORK – Ketika dunia memfokuskan perhatian untuk memenangkan peperangan melawan COVID-19, kita tidak boleh lupa bahwa kita masih berperang melawan kematian anak dan ibu yang bisa dicegah – sebuah perang yang para pemimpin dunia berjanji akan menangkan pada tahun 2030. Komunitas internasional harus berkomitmen kembali kepada janji itu dan mencapai tujuan tersebut pada akhir dekade ini.
Kelangsungan hidup anak mungkin adalah cerita sukses terbesar dari pembangunan internasional yang tidak banyak diceritakan. Dibanding awal tahun 1990an, tingkat kematian anak di bawah usia lima tahun telah turun sebesar hampir 60%. Dan tingkat penurunan angka kematian sudah semakin cepat sejak tahun 2000, sehingga jutaan nyawa terselamatkan. Angka kematian ibu juga turun dengan cepat – hampir sebesar 40% selama 20 tahun terakhir.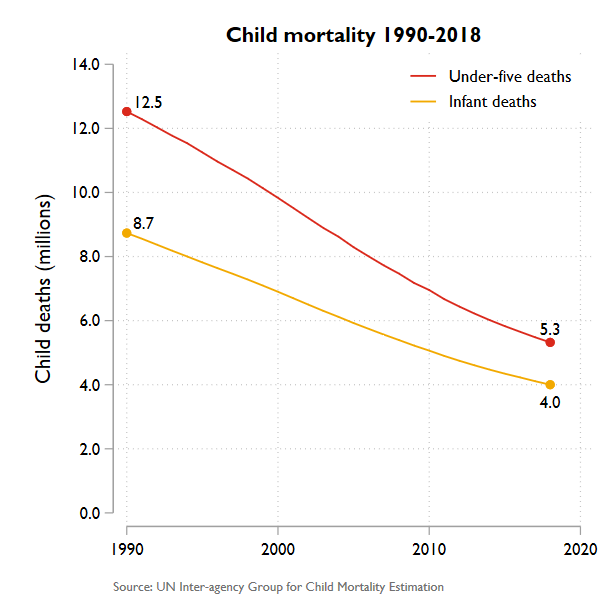 Sebagian besar dari kemajuan-kemajuan ini adalah hasil dari upaya-upaya untuk memperluas jangkauan sistem kesehatan di negara-negara termiskin di dunia. Layanan kesehatan primer sudah menjadi katalis bagi beberapa kemajuan yang paling mengagumkan. Negara-negara seperti Bangladesh dan Ethiopia telah mencapai kemajuan yang menakjubkan dengan melakukan pelatihan dan mengerahkan para pekerja kesehatan di tempat di mana mereka akan menjadi paling efektif – terutama di komunitas yang mereka layani.
Kerja sama internasional telah menjadi pendorong perubahan yang kuat. Bantuan yang diberikan melalui Gavi, the Vaccine Alliance sejak tahun 2000 telah memungkinkan lebih dari 760 juta orang untuk menerima imunisasi untuk penyakit mematikan, yang menyelamatkan lebih dari 13 juta jiwa.
Meskipun ada kemajuan ini, anak-anak dan ibu mereka masih meninggal dengan jumlah yang sangat mengerikan. Masih lebih dari lima juta anak meninggal setiap tahunnya – hampir separuh meninggal pada bulan pertama hidup mereka – karena penyakit yang bisa dicegah atau disembuhkan seperti pneumonia, malaria, dan diare. Lebih dari 800 perempuan dan remaja perempuan meninggal setiap harinya karena penyakit yang dapat dicegah sehubungan dengan kehamilan dan persalinan, yang disebabkan oleh kurangnya layanan kesehatan reproduksi.
Subscribe to Project Syndicate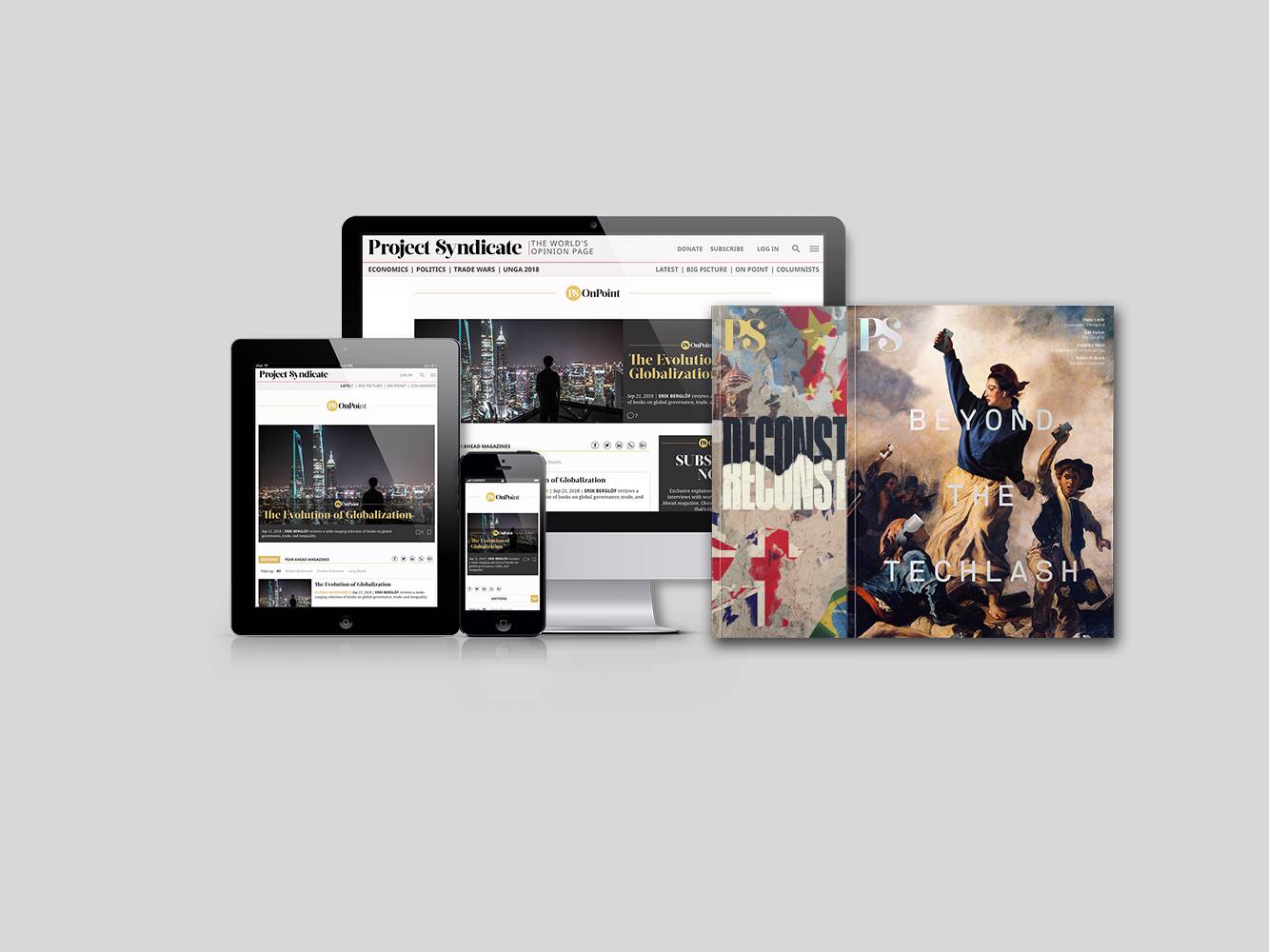 Subscribe to Project Syndicate
Enjoy unlimited access to the ideas and opinions of the world's leading thinkers, including weekly long reads, book reviews, and interviews; The Year Ahead annual print magazine; the complete PS archive; and more – all for less than $2 a week.
Bahkan sebelum pandemi COVID-19, dunia tidak berada pada jalur untuk mencapai janji mereka – yang termasuk dalam Tujuan Pembangunan Berkelanjutan (SDG) 3 – untuk mengakhiri kematian ibu dan anak yang bisa dicegah pada tahun 2030. Jika kemajuan pada dekade mendatang sama seperti kemajuan pada dekade lalu, lebih dari tiga juta anak-anak masih akan meninggal setiap tahunnya pada tahun 2030. Tujuan mengenai kelangsungan hidup ibu juga akan jauh dari tercapai.
Bahaya yang ada saat ini adalah COVID-19 akan memperbesar kesenjangan antara janji SDG dan kenyataan. Gangguan rantai pasok, tekanan keuangan yang semakin besar, dan pengalihan tenaga kesehatan dan sumber daya sudah melemahkan pemberian layanan di wilayah-wilayah yang rentan. Gavi melaporkan penundaan "14 kampanye imunisasi yang didukung Gavi," serta "pengenalan empat vaksin nasional," sehingga menyebabkan lebih dari 13 juta orang – banyak dari mereka anak-anak – tanpa perlindungan vaksin.
Sementara itu, kebijakan lockdown dan ketakutan tertular virus menghalangi orang-orang untuk mencari jenis layanan kesehatan lainnya. Para peneliti di Johns Hopkins University School of Medicine memperkirakan bahwa 15% pengurangan layanan kesehatan rutin selama periode enam bulan bisa menyebabkan penambahan 253.000 kematian anak. Tim peneliti lainnya di Guttmacher Institute memperkirakan bahwa sedikit penurunan sebesar 10% dalam cakupan layanan kesehatan yang berhubungan dengan kehamilan dan neonatal akan menyebabkan penambahan 28.000 kematian ibu dan 168.000 kematian bayi baru lahir.
Kita sudah pernah melihat hal ini terjadi sebelumnya. Ketika krisis Ebola pada tahun 2014-16 di Afrika Barat, gangguan dalam pemberian layanan rutin menyebabkan melonjaknya kematian anak karena malaria dan penyakit lainnya, serta peningkatan kematian ibu dan lahir mati.
Sama seperti Ebola, COVID-19 menuntut perhatian – dan kerja sama – dunia. Tanpa vaksin, maka tidak ada jalan keluar dari pandemi ini. Itulah sebabnya mengapa pengembangan dan distribusi vaksin yang adil sangat penting. Kerja sama internasional untuk memperkuat sistem kesehatan dan distribusi tes, peralatan perlindungan diri, dan pasokan medis yang diperlukan untuk menyelamatkan nyawa masih menjadi prioritas utama.
Tapi kita tidak boleh membiarkan krisis kesehatan baru, betapa pun mematikannya, untuk meningkatkan angka kematian anak dan ibu di negara termiskin di dunia karena penyakit yang sudah lama ada. Menghindari hal tersebut memerlukan pendekatan yang mencakup empat hal.
Pertama, pemerintah dan lembaga bantuan harus mempertahankan kemajuan yang sudah susah payah dicapai sehubungan dengan kesehatan anak dan ibu dengan melindungi anggaran untuk layanan kesehatan masyarakat, termasuk layanan kesehatan ibu dan imunisasi. Pertemuan donor pada bulan depan untuk menentukan pendanaan Gavi periode 2021-25 sangatlah penting. Dengan mengindahkan seruan Gavi untuk pendanaan sebesar $7,4 miliar, para donor akan memungkinkan organisasi ini untuk melakukan imunisasi kepada tambahan 300 juta anak di negara-negara berkembang pada periode pendanaan tersebut – sehingga menyelamatkan hingga delapan juta nyawa. Tidak ada investasi kesehatan lain yang lebih hemat biaya.
Kedua, upaya untuk membangun sistem kesehatan yang lebih tangguh harus diperkuat, dengan fokus pada penanganan kelemahan yang ditunjukkan oleh COVID-19. Misalnya, banyak negara-negara termiskin di dunia yang kekurangan oksigen medis, yang penting untuk mengobati tidak hanya COVID-19, tapi juga pneumonia anak – yang membunuh 800,000 anak di bawah usia lima tahun setiap tahunnya – sama seperti malaria, sepsis, dan permasalahan pernapasan bayi baru lahir.
Ketiga, sekarang saatnya untuk meninggalkan anggapan keliru bahwa cakupan kesehatan semesta adalah sebuah kemewahan yang tidak terjangkau. Yang tidak terjangkau adalah kesenjangan, penderitaan, dan ketidakefisenan dalam pendanaan layanan kesehatan melalui premi pengguna yang dibebankan kepada masyarakat yang terlalu miskin untuk membayarnya. Dengan angka kemiskinan yang pasti akan meningkat, penghapusan biaya-biaya ini dan penguatan sistem kesehatan yang didanai oleh negara menjadi sangat penting. Kenyataannya, cakupan kesehatan semesta termasuk dalam SDG yang sama dengan pengurangan angka kematian ibu dan anak yang bisa dicegah, sehingga menekankan saling terhubungnya kedua hal tersebut.
Yang terakhir, ketika tekanan keuangan pada sistem kesehatan meningkat, kita harus mencoba semua cara untuk memobilisasi sumber daya. Dana Moneter Internasional dan Bank Dunia sudah mendapatkan komitmen dari negara-negara G20 untuk menangguhkan pembayaran utang dari negara-negara termiskin. Tentu ini adalah sebuah peluang untuk mengalihkan dana yang seharusnya untuk membayar bunga utang ke dana investasi untuk kesehatan anak dan ibu.
COVID-19 adalah pengingat akan kerentanan yang kita miliki. Tapi kita semua dipersatukan oleh nilai-nilai bersama yang tercermin dalam janji kita untuk mengakhiri kematian anak dan ibu yang bisa dicegah. Ketika kita melawan pandemi ini, kita harus ingat akan janji tersebut dan memenuhi janji kita kepada anak-anak dan perempuan yang hidupnya dipertaruhkan dalam hal ini.