Druga Szansa na Globalny Rozwój
GENEWA – Drugie szansy nie zdarzają się często w tym świecie, ale jedna właśnie nadchodzi. Zakres i skala wsparcia rządowego dla firm i pracowników w czasie kryzysu COVID-19 w ciągu ostatnich 18 miesięcy odrzuciła głęboko zakorzenione dogmaty polityczne. Wytworzyło to polityczną dynamikę w rozwiniętych i rozwijających się gospodarkach, aby zmienić równowagę sił między państwem a rynkiem, a tym samym sprzyjać nowemu konsensusowi w celu osiągnięcia bardziej sprawiedliwego i zrównoważonego wzrostu. Opierając się na tym, możemy uniknąć powtórzenia błędów politycznych ostatnich dziesięcioleci.
Pandemia COVID-19 przetestowała reakcje rządów i odporność systemów gospodarczych na całym świecie, a także zmieniła zachowania społeczne i osobiste nawyki na wcześniej niewyobrażalne sposoby. Wśród cierpiących był też powód do prawdziwej nadziei. Zaangażowanie kluczowych pracowników było inspirujące, podczas gdy globalna społeczność naukowa wykorzystała moc wspólnych badań i publicznych finansów, aby opracować bezpieczne i skuteczne szczepionki przeciw COVID-19 w zawrotnym tempie.
Globalne ożywienie gospodarcze rozpoczęło się w drugiej połowie 2020 r., kiedy kraje znalazły mniej drakońskie sposoby zarządzania ryzykiem zdrowotnym pandemii i uruchomiły programy szczepień. Oczekuje się, że globalny wzrost wyniesie w tym roku 5,3%, najwyższy wskaźnik od prawie pół wieku. Jednak perspektywy na okres po 2021 r. są niepewne, biorąc pod uwagę różnice w zasobach finansowych różnych krajów, perspektywę nowych wariantów koronawirusa i bardzo nierówne wskaźniki szczepień.
Jeśli nie będziemy ostrożni, wyzwania te – jak błędne przyjęcie przez rządy oszczędności fiskalnych po globalnym kryzysie finansowym z 2008 r. – mogą spowolnić tempo znaczących zmian. Co więcej, pandemia ujawniła, jak bardzo nie przygotowane na niespodziewane wstrząsy są nawet najbogatsze kraje – co podkreślają ekstremalne zjawiska pogodowe w tym roku – i jak podzielona jest światowa gospodarka.
Powrót do paradygmatu polityki sprzed pandemii - który zapewnił najsłabszą dekadę globalnego wzrostu od 1945 roku - byłby katastrofą. Dotyczy to zwłaszcza krajów rozwijających się, gdzie szkody gospodarcze spowodowane przez COVID-19 przekroczyły szkody wynikające z globalnego kryzysu finansowego sprzed dekady – w niektórych przypadkach ze znacznym marginesem.
Szeroko zakrojone inicjatywy gospodarcze nowego rządu USA, uzupełnione podobnymi działaniami w innych krajach rozwiniętych, mogą przywrócić gospodarce światowej zdrowsze podstawy. Co więcej, poparcie USA dla niedawnego przydziału 650 miliardów dolarów specjalnych praw (SDR) Międzynarodowego Funduszu Walutowego, a także dla globalnej minimalnej stawki podatku od osób prawnych i zrzeczenia się praw własności intelektualnej związanych ze szczepionką COVID-19, sugeruje możliwe odnowienie multilateralizmu. Istniejące asymetrie gospodarki światowej oraz związane z tym kryzysy gospodarcze i środowiskowe powinny znaleźć się na szczycie agendy.
Subscribe to Project Syndicate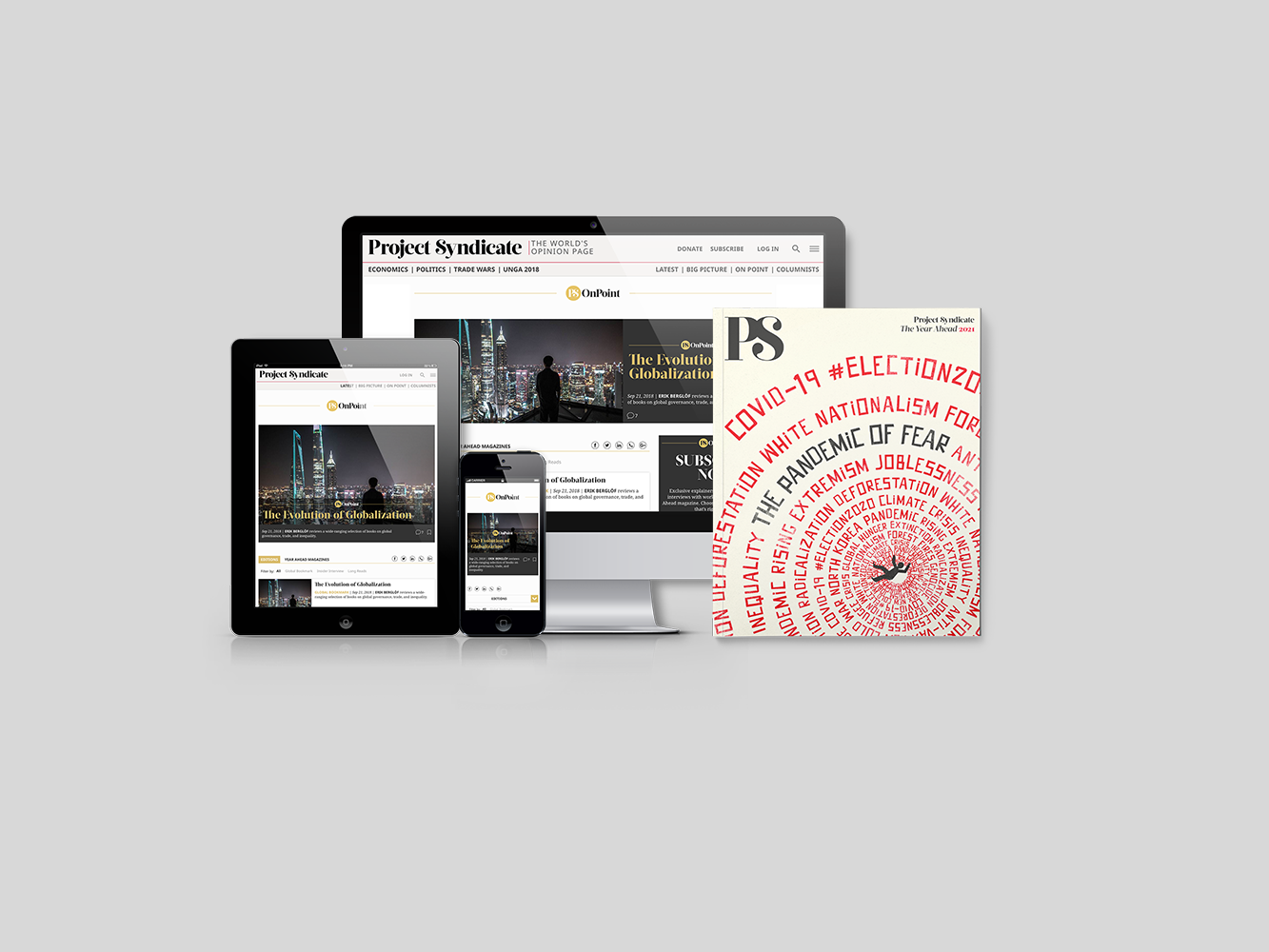 Subscribe to Project Syndicate
Enjoy unlimited access to the ideas and opinions of the world's leading thinkers, including weekly long reads, book reviews, topical collections, and interviews; The Year Ahead annual print magazine; the complete PS archive; and more – for less than $9 a month.
Postęp będzie zależał od lepszej koordynacji politycznej pomiędzy głównymi gospodarkami, które będą dążyć do utrzymania tempa ożywienia, budowania odporności na przyszłe wstrząsy i reagowania na coraz pilniejszy kryzys klimatyczny. Ale lepsza koordynacja nie wystarczy, aby lepiej odbudować. Kraje rozwijające się potrzebują przede wszystkim odnowionego wsparcia międzynarodowego. Wiele z nich zmaga się z narastającym kryzysem zdrowia publicznego z powodu pandemii podczas gdy zmagają się z rosnącym zadłużeniem i stoją w obliczu straconej dekady wzrostu gospodarczego.
Niektóre międzynarodowe wysiłki na rzecz złagodzenia napięć zdrowotnych i finansowych na Globalnym Południu mogą pojawić się zbyt późno. Ale możemy budować na tym, co już zostało osiągnięte. Niedawne inicjatywy G20 dotyczące zadłużenia krajów rozwijających się mogą pobudzić bardziej dalekosiężne wysiłki na rzecz rozwiązania tego rosnącego problemu za pośrednictwem silnych instytucji wielostronnych.
Podobnie darowizny lub pożyczki od krajów o wysokich dochodach niewykorzystanych SDR-ów, w tym większej części niedawnej alokacji 650 miliardów dolarów, mogą pomóc w finansowaniu wysiłków krajów rozwijających się na rzecz osiągnięcia celów zrównoważonego rozwoju. Pomimo ostatnich niepowodzeń, sekretarz generalny ONZ António Guterrespodkreślił niedawno, że "mamy wiedzę, naukę, technologię i zasoby," aby przywrócić cele zrównoważonego rozwoju. "Potrzebujemy jedności celów, skutecznego przywództwa ze wszystkich sektorów oraz pilnych i ambitnych działań."
Plan Marshalla w Stanach Zjednoczonych, który umożliwił odbudowę Europy po II wojnie światowej, został słusznie przywołany jako przykład takich wysiłków. Ale to, czego dziś brakuje, to śmiała, skoncentrowana na człowieku narracja, która porzuca przestarzałe wolnorynkowe tropy i zamiast tego łączy wspólne globalne wyzwania polityczne z poprawą codziennego życia ludzi, niezależnie od tego, czy mieszkają w Bogocie, Berlinie, Bamako, Busan czy Bostonie.
Oznacza to tworzenie większej liczby miejsc pracy, które gwarantują bezpieczną przyszłość dla ludzi pracy i ich rodzin. Oznacza to nie tylko poszerzenie przestrzeni fiskalnej, ale także zapewnienie, że płacone przez ludzi podatki skutkują odpowiednimi usługami publicznymi i ochroną socjalną. Oprócz odpowiedzialnego zaciągania pożyczek państwowych, decydenci powinni zadbać o to, by długi, które ludzie nabywają za dach nad głową lub wysyłanie dzieci do szkoły, nie były ciężarem na całe życie. Rządy muszą nie tylko odpowiednio wyceniać węgiel, ale także chronić środowisko naturalne dla przyszłych pokoleń.
Czterdzieści lat temu pierwszy raport Konferencji ONZ w sprawie handlu i rozwoju wezwał do nowego paradygmatu "w celu wyraźnego uwzględnienia faktu, że kwestie dotyczące zarządzania gospodarką światową z jednej strony, a długofalowe cele rozwoju z drugiej są ze sobą połączone." Zamiast tego decydenci od tego czasu zbyt mocno pokładali wiarę w siły rynkowe. To podejście zawiodło. Co gorsza, korozja usług publicznych, przejmowanie państwa przez partykularne interesy i deregulacja rynków pracy w ciągu ostatnich czterech dekad odbiły się na zaufaniu obywateli do ich przedstawicieli politycznych.
Dzisiaj lepsze odbudowanie zależy od pojawienia się nowego paradygmatu policznego – takiego, który ma pomóc w przeprowadzeniu sprawiedliwej transformacji do świata pozbawionego emisyjności. Kluczowe pytanie brzmi, czy rządy wspólnie przyjmą niezbędne środki. Jeśli będą działać osobno, ten kryzys okaże się kolejną straconą szansą.
Z angielskiego przetłumaczyła Marz McNamer