Momento de autoayuda para Europa
BERLÍN – Cuando la COVID-19 golpeó a Europa y obligó a millones de personas a un exilio interno, muchas se sintieron invadidas una profunda sensación de soledad. Esto no solo reflejaba su deseo de reunirse con amigos y familiares, sino también un sentimiento más amplio: que sus países quedaron desamparados y abandonados frente a la pandemia mundial. Esta sensación de rechazo está afectando profundamente a la psiquis individual y la cosmovisión de los ciudadanos europeos.
Ese es el principal hallazgo de una reciente encuesta del Consejo Europeo de Relaciones Exteriores (ECFR, por su sigla en inglés) a 11 000 personas en nueve países europeos —Bulgaria, Dinamarca, Francia, Alemania, Italia, Polonia, Portugal, España y Suecia— que representan dos tercios de la población de la UE. Paradójicamente, la encuesta del ECFR muestra que la falta de asistencia de la Unión Europea a sus estados miembros durante la primera fase de la crisis produjo una abrumadora demanda de acción concertada de la UE, tanto para ayudar a que los países se recuperen de la crisis como para equiparlos para sobrevivir en el mundo que la pandemia está creando.
La encuesta del ECFR revela que los europeos se sintieron completamente decepcionados por las instituciones de la UE, las organizaciones multilaterales y los socios más allegados a Europa. El 63 % de los encuestados en Italia y el 61 % en Francia dijeron que la UE no estuvo a la altura del desafío planteado por la pandemia.
Más aún, el porcentaje de encuestados que consideró a Estados Unidos como un aliado clave para su país en esta crisis fue extremadamente reducido: la mayor cantidad respuestas positivas se dio en Italia, con solo el 6 %. En tres países —Dinamarca, Portugal y Alemania— la mayoría de los ciudadanos dijo que su opinión sobre EE. UU. empeoró durante la crisis, una percepción compartida por una gran minoría en Italia, Polonia y Bulgaria.
[Gráfico]
Este empeoramiento de la percepción sobre EE. UU. parece reflejar más que la mera desaprobación del presidente Donald Trump. Muchos europeos sin duda observan la caótica respuesta estadounidense a la COVID-19 y se preguntan cómo se puede confiar en un país que tiene dificultades para ayudarse a sí mismo para que proteja a Occidente.
Subscribe to Project Syndicate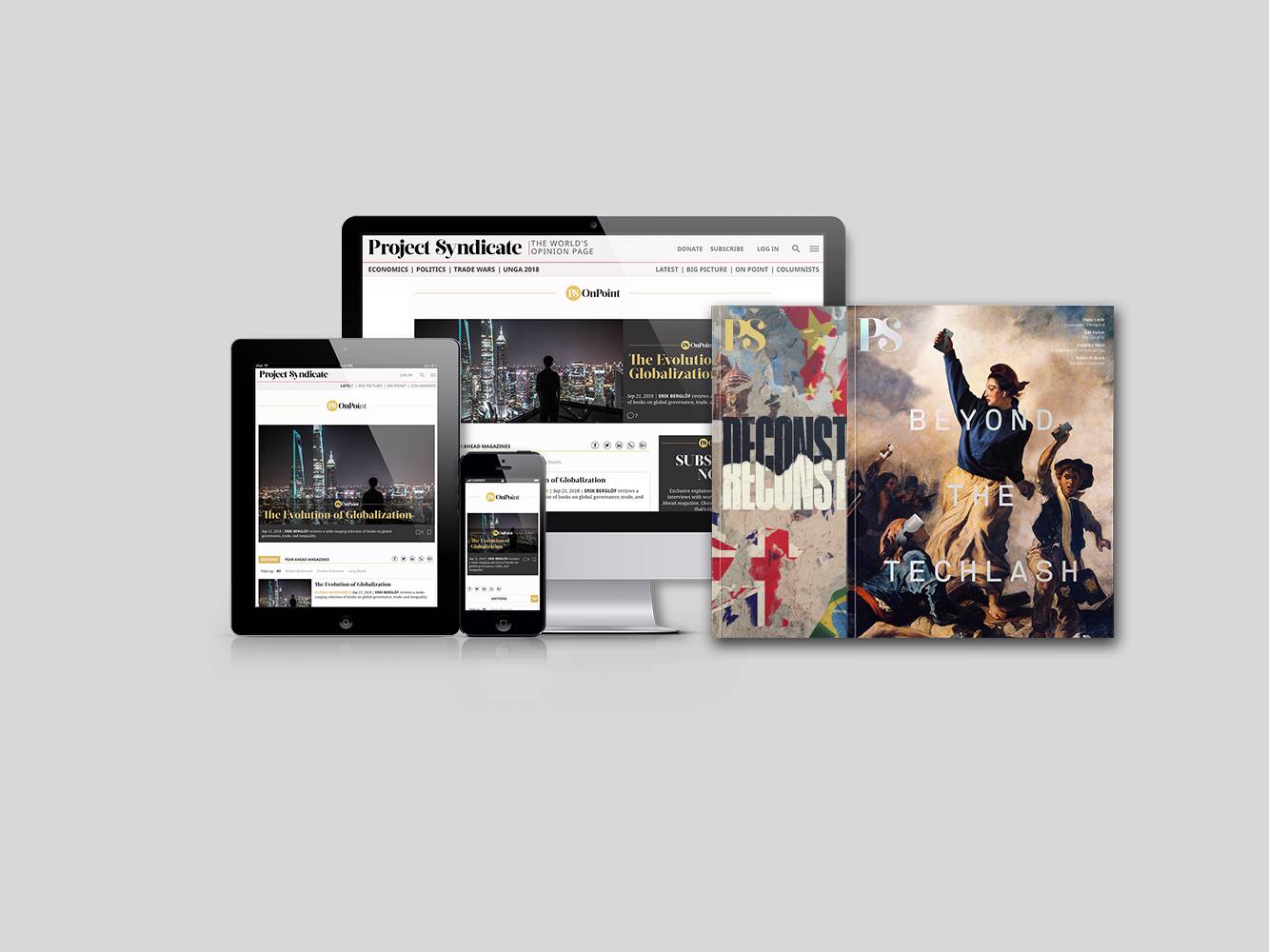 Subscribe to Project Syndicate
Enjoy unlimited access to the ideas and opinions of the world's leading thinkers, including weekly long reads, book reviews, and interviews; The Year Ahead annual print magazine; the complete PS archive; and more – all for less than $2 a week.
Al mismo tiempo, más del 60 % de los encuestados franceses y daneses, y casi la mitad de quienes respondieron en Alemania, afirman que se calmaron respecto de China. De hecho, excepto en España y Bulgaria, un conjunto diverso de encuestados en cada país culpa a China por el brote de la crisis del coronavirus en Europa.
Pero la ansiedad actual de los europeos por haber sido dejados solos alienta un nuevo deseo de acción conjunta. Aproximadamente el 63 % de los encuestados (y la mayoría en cada uno de los nueve países que formaron parte de la encuesta) cree que la crisis actual mostró que es necesaria una mayor cooperación al nivel de la UE.
Antes de la pandemia, la política europea a menudo parecía definida por bandos opuestos de nacionalistas y globalistas, pero nuestra encuesta sugiere que la crisis de la COVID-19 desdibujó las diferencias entre ambos. Muchos nacionalistas se han dado cuenta de que el estado nación no puede rescatarse a sí mismo manteniéndose aislado, al tiempo que los globalistas reconocen cada vez más que nunca habrá un orden internacional perfecto mientras Trump, el presidente ruso Vladímir Putin y el presidente chino Xi Jinping estén en el poder.
En consecuencia, ambos grupos están explorando cada vez más la posibilidad de crear en Europa una utopía kantiana basada en normas. Debido a que ni el atrincheramiento nacionalista ni la cooperación global ayudarán a evitar la próxima crisis, se está abriendo un nuevo espacio para encontrar soluciones europeas.
De hecho, el 52 % de los encuestados por el ECFR desea una respuesta unificada de la UE a las amenazas y los desafíos mundiales, el 46 % apoya mayores controles en las fronteras exteriores del bloque y el 41 % está a favor de presionar a las empresas para que produzcan más insumos médicos dentro de la UE, incluso si esto eleva sus precios. En los nueve países, la proporción de encuestados que a causa de la pandemia apoyan una mayor acción para el cambio climático supera a quienes desean reducir esas actividades.
En toda Europa la gente reconoce que si una guerra comercial y tecnológica chino-estadounidense pusiera en peligro la globalización, una mayor unidad europea —que incluye el plan de recuperación propuesto por la UE— ofrece las mayores probabilidades de salvaguardar sus economías y valores. En vez de sermonear sobre los méritos de una economía más verde, Europa puede fijar un precio al dióxido de carbono y usar ajustes fiscales en frontera para persuadir a otros de cumplir sus estándares o absorber los costos. De igual modo, aún es posible que la agenda digital de la UE y sus planes de un impuesto a los servicios digitales obliguen a los gigantes de la tecnología a respetar las normas europeas.
Los gobiernos nacionales y las instituciones de la UE con sede en Bruselas entienden que la crisis de la COVID-19 ha creado una oportunidad para una mayor acción europea colectiva, pero los responsables de las políticas deben entender que las demandas de mayor cooperación de los votantes en todo el continente no reflejan el deseo de crear instituciones, sino una ansiedad más profunda sobre la pérdida de control en un mundo peligroso.
Europa es ahora una comunidad de necesidad más que de opciones y los votantes perciben cada vez más a la UE como una herramienta para fortalecer, en vez de debilitar, la soberanía nacional.
El plan de recuperación franco-germano presentado en mayo podría ser el inicio de un nuevo capítulo fundamental en la historia europea, pero para construir una Europa más poderosa y unificada será necesario que los líderes del bloque ajusten sus argumentos para conectarse con los votantes europeos en vez de ahuyentarlos.
Traducción al español por www.Ant-Translation.com