Manual do Lado Bom do COVID-19
CHIPPING NORTON – As tragédias humanas e enormes disrupções econômicas causadas pelo COVID-19 têm certamente chamado a atenção do público e dos legisladores por mais de seis meses e deveriam continuar a fazê-lo. Mas, ao administrar a crise imediata, não devemos perder de vista as oportunidades. A frase frequentemente citada sobre não desperdiçar uma crise nunca foi tão relevante.
Para empresas, governos, lares e instituições multilaterais que navegam por esse turbulento período, a tarefa básica é a mesma: superar as disrupções induzidas pela pandemia de maneiras que também destaquem o lado bom da crise. Agora é hora de olhar para as tendências e condições que irão remodelar nossa sociedade e nossa economia para melhor no longo prazo. Com esse objetivo de amplo espectro em mente, aqui estão os seis principais pontos positivos que vejo.
O primeiro é que estamos vivendo um dos períodos mais emocionantes e promissores de invenção e inovação médica da história. Embora o foco imediato seja corretamente nas vacinas e terapias relacionadas ao COVID-19, devemos esperar que as pesquisas em andamento produzam uma série de outras descobertas, muitas das quais gerarão significativos e duradouros benefícios. Além disso, a crise está nos forçando a enfrentar uma bateria de complexas questões relacionadas aos preços e a distribuição de medicamentos, tanto interna quanto globalmente, bem como a gama de desigualdades sociais e outras que permitimos que ficassem piores.
Em segundo lugar, a colaboração internacional mais profunda com o setor privado, muitas vezes fora do alcance dos governos, está alimentando esse processo de avanço científico. Na mobilização contra o coronavírus, os cientistas de todo o mundo estão compartilhando informações como nunca antes, e empresas farmacêuticas estão colaborando de formas sem precedentes. Esses esforços coletivos estão sendo apoiados por dinâmicas parcerias público-privadas, mostrando que esse instrumento de desenvolvimento pode de fato ser "vantajoso" se estiver devidamente focado e houver um claro alinhamento.
Terceiro, as disrupções econômicas resultantes da pandemia têm abastecido inúmeras ações do setor privado para coletar e analisar uma gama mais ampla de dados de alta frequência em domínios que vão muito além da medicina. Na disciplina da economia, por exemplo, há um grande aumento do interesse em novos métodos inovadores de mensuração da atividade econômica por meio de indicadores granulares de alta frequência, como mobilidade (geolocalização por smartphone), consumo de eletricidade e tráfego de varejo, bem como utilização de cartão de crédito e reservas em restaurantes. Essas métricas estão agora suplementando as estatísticas oficiais compiladas pelos governos, fornecendo considerável espaço para exercícios de comparação e contraste que podem melhorar a qualidade e a relevância política dos esforços de coleta de dados.
Quarto, o choque do COVID-19 aumentou nossa consciência coletiva e sensibilidade aos "riscos de cauda" de baixa probabilidade e alto impacto. De repente, muitos nos setores público e privado estão pensando mais em termos da distribuição total dos resultados potenciais, ao passo que no passado se concentravam apenas nos eventos mais prováveis. Os formuladores de políticas tornaram-se mais abertos às análises de cenário e à gama mais ampla de diálogos do tipo "se-então" que tais análises geram.
Subscribe to Project Syndicate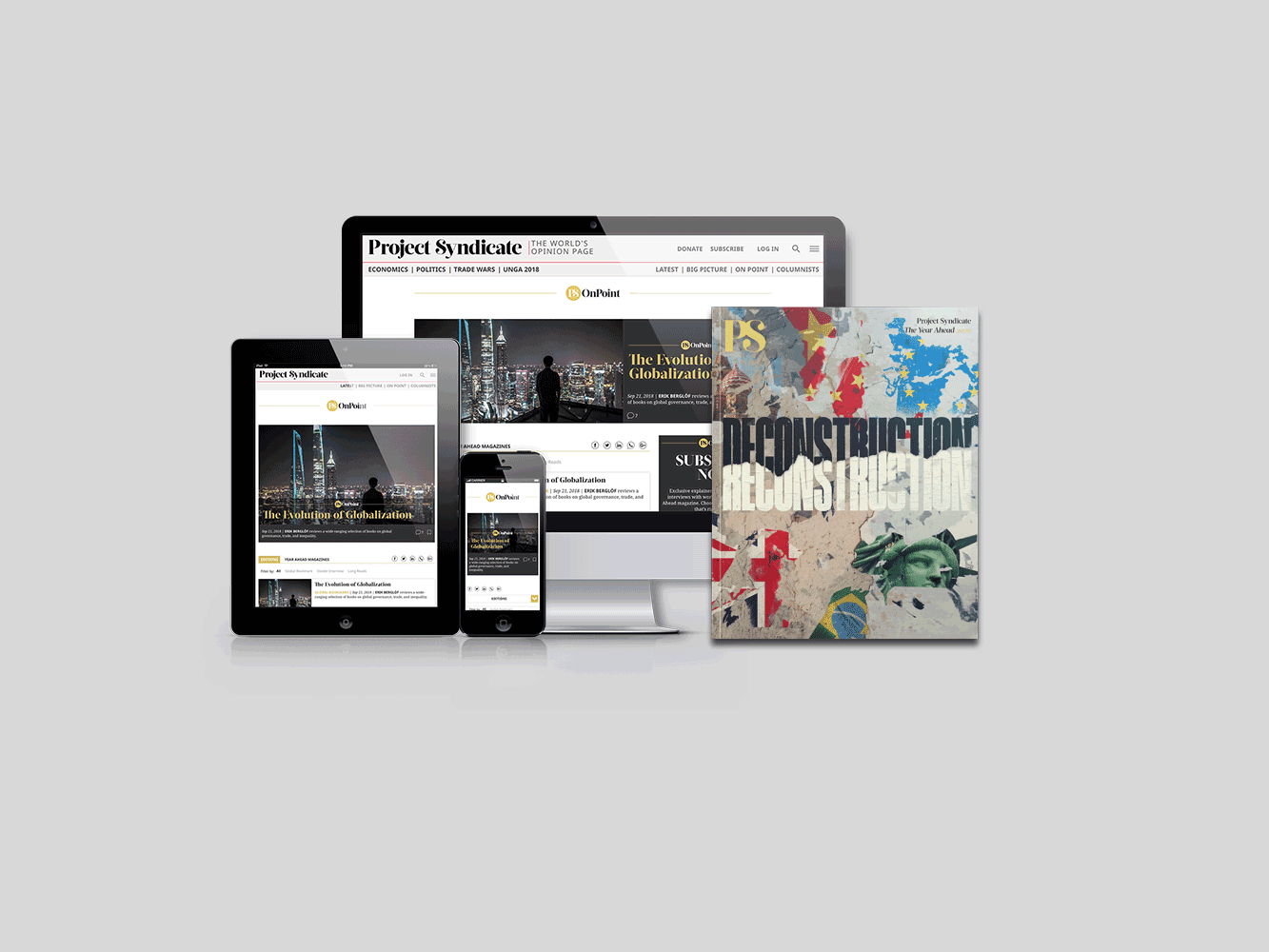 Subscribe to Project Syndicate
Enjoy unlimited access to the ideas and opinions of the world's leading thinkers, including weekly long reads, book reviews, and interviews; The Year Ahead annual print magazine; the complete PS archive; and more – All for less than $9 a month.
No caso das mudanças climáticas – um grande risco que erroneamente algumas pessoas assumem como uma extremidade distante em vez de uma linha de base – a acentuada redução das emissões prejudiciais durante a crise atual forneceu claras evidências de que um novo caminho é possível. E agora é amplamente aceito que os governos têm um papel importante a desempenhar na garantia de uma recuperação duradoura e inclusiva. A porta está aberta para mais investimento público para mitigação e adaptação climática, e há um crescente coro exigindo que o novo normal seja "verde".
Isso nos remete a um quinto ponto positivo. A pandemia levou país após país a realizar uma série de "experimentos naturais", que lançaram luz sobre uma série de questões que vão muito além da saúde e da economia. Os sistemas de governança e os modos de liderança tem sido dissecados, revelando uma ampla divergência em sua capacidade de responder a um mesmo grande choque. Essas questões não se limitaram ao setor público. A responsabilidade corporativa também foi trazida à tona à medida que todas as empresas se esforçavam para responder ao que antes seria impensável. E a cooperação multilateral tem se mostrado insuficiente, aumentando as ameaças a todos.
Finalmente, a crise exigiu que muitas empresas mantivessem conversas francas sobre o equilíbrio entre vida pessoal e profissional e elaborassem soluções inovadoras para acomodar as necessidades dos funcionários. Já ocorreram mudanças de longo alcance na forma como trabalhamos, interagimos com colegas e consumimos bens e serviços, e apenas algumas delas provavelmente serão revertidas depois que a pandemia passar.
Esses seis pontos positivos constituem apenas uma lista preliminar das oportunidades oferecidas pela pandemia. A questão não é desconsiderar a gravidade do choque e da incerteza que a maioria da população mundial enfrentou. A pandemia durou muito mais tempo do que muitos esperavam e continua deixando tragédia e destruição em seu caminho.
Mas esse é mais um motivo para tirar o máximo proveito de nossa resposta coletiva. O desafio agora é ampliar e refinar essa lista, para que possamos aproveitar as oportunidades oferecidas e nos ater às tendências mais positivas de longo prazo. Agindo juntos, poderemos transformar um período de profunda adversidade em um período de bem-estar compartilhado para nós e para as futuras gerações.
Tradução de Anna Maria Dalle Luche, Brazil