Le petit lexique des bons côtés de la pandémie de COVID
CHIPPING NORTON – Les tragédies humaines et les énormes perturbations économiques causées par la COVID-19 mobilisent à juste titre l'attention du public et des décideurs politiques depuis plus de six mois, comme elles ne manqueront pas de continuer à le faire. Mais dans notre gestion de la crise immédiate, nous ne devons pas pour autant perdre de vue les opportunités. La citation rebattue selon laquelle il faut savoir profiter d'une crise n'a jamais été autant d'actualité.
Pour les entreprises, les pouvoirs publics, les ménages et les institutions multilatérales qui traversent cette période troublante, la tâche fondamentale reste identique : surmonter les perturbations provoquées par une pandémie de manière à mettre également l'accent sur bons côtés de la crise. Le moment est venu de tenter de saisir les tendances et les conditions qui vont remodeler notre société et notre économie à notre avantage et à long terme. Avec cet objectif global à l'esprit, voici selon moi les six premiers bons côtés de cette crise.
Le premier est que nous vivons l'une des périodes les plus prometteuses et les plus passionnantes de l'invention et de l'innovation médicales de l'histoire. Même si à juste titre nous nous mobilisons avant toute chose sur les vaccins et les thérapies de la COVID-19, nous devrions nous attendre à ce que les recherches en cours produisent une foule d'autres découvertes, dont un grand nombre vont produire des avantages durables et notables. En outre, la crise nous oblige à nous confronter à une foule de questions complexes concernant la tarification et la distribution des médicaments, tant au niveau national qu'international, ainsi qu'à toute la gamme des inégalités sociales et autres que nous avons laissé s'aggraver.
Deuxièmement, une collaboration transfrontalière plus étroite du secteur privé, qui excède souvent la compétence des pouvoirs publics, alimente ce processus de bond en avant scientifique. En se mobilisant contre le coronavirus, plus que jamais les scientifiques du monde entier partagent leurs informations. Les compagnies pharmaceutiques, quant à elles, collaborent de manière radicalement nouvelle. Ces efforts collectifs sont aidés par des partenariats dynamiques entre secteur public et privé, ce qui prouve que cet instrument de développement peut effectivement être « gagnant-gagnant » lorsqu'il est correctement ciblé et qu'il bénéfice s'une harmonisation claire.
Troisièmement, les perturbations économiques résultant de la pandémie ont alimenté de multiples efforts du secteur privé pour recueillir et analyser une gamme plus étendue de données à haute fréquence dans des domaines qui vont bien au-delà de la médecine. Dans la discipline économique, par exemple, il y a un fort intérêt pour de nouvelles méthodes innovantes de mesure de l'activité économique au moyen d'indicateurs granulaires à haute fréquence, comme la mobilité (géolocalisation des smartphones), la consommation d'électricité et le trafic du commerce de détail, ainsi que l'utilisation des cartes de crédit et les réservations de restaurants. Ces indicateurs viennent compléter les statistiques officielles compilées par les gouvernements, offrant ainsi un champ d'application considérable à des exercices de comparaison et de contraste qui peuvent améliorer la qualité et la pertinence en termes politiques des efforts de collecte de données.
Quatrièmement, le choc de la COVID-19 a ravivé notre conscience collective et notre sensibilité aux « risques extrêmes » à faible probabilité et à fort impact. Brusquement, un grand nombre de personnes dans les secteurs privé et public réfléchissent davantage en termes de distribution complète des résultats potentiels, alors que dans le passé ils se concentraient uniquement sur les événements les plus probables. Les décideurs politiques se montrent plus ouverts aux analyses de scénarios et à la gamme plus large de conversations « si-alors » que de telles analyses suscitent.
Subscribe to Project Syndicate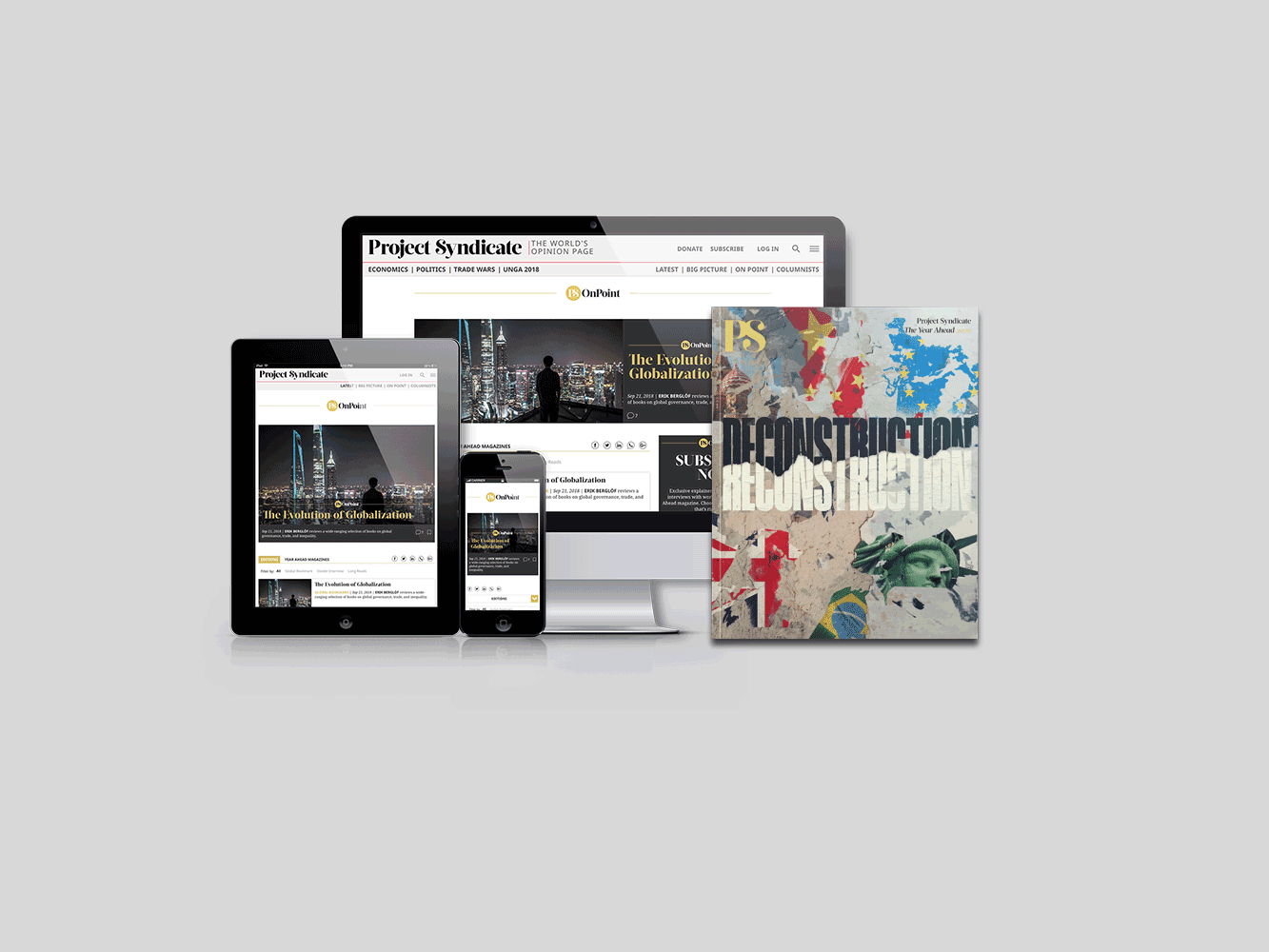 Subscribe to Project Syndicate
Enjoy unlimited access to the ideas and opinions of the world's leading thinkers, including weekly long reads, book reviews, and interviews; The Year Ahead annual print magazine; the complete PS archive; and more – All for less than $9 a month.
Dans le cas du changement climatique – un risque majeur que certains perçoivent à tort comme une possibilité lointaine au lieu de l'envisager comme un scénario de référence – la forte réduction des émissions nocives durant la crise actuelle a fourni des preuves évidentes qu'une nouvelle voie est possible. Il est largement admis à présent que les pouvoirs publics ont un rôle important à jouer dans la garantie d'une reprise durable et inclusive. La porte est ouverte à davantage d'investissements publics dans les domaines de l'atténuation et de l'adaptation au climat. Par ailleurs, un nombre croissant de voix s'élèvent pour exiger que la nouvelle norme soit « verte ».
Ce qui nous amène au cinquième bon côté. La pandémie a conduit les pays à mener les uns après les autres une série « d'expériences naturelles », qui ont mis en lumière une foule de questions allant bien au-delà de la santé et de l'économie. Les systèmes de gouvernance et les modes de leadership ont fait l'objet d'un examen minutieux, qui a révélé une forte divergence dans leur capacité à répondre à un même choc important. Ces questions ne se sont pas limitées au secteur public. La responsabilité d'entreprise a également été mise en avant au fur et à mesure que les entreprises se démènent l'une après l'autre pour répondre à ce qui était autrefois impensable. En outre, la coopération multilatérale a brillé par son absence, ce qui fait augmenter les menaces pour tous.
Enfin, la crise a obligé de nombreuses entreprises à avoir des conversations franches sur l'équilibre entre vie professionnelle et vie privée et à concevoir des solutions innovantes pour répondre aux besoins des employés. Il y a déjà eu des changements profonds dans notre façon de travailler, d'interagir avec nos collègues et de consommer des biens et des services. Seuls certains d'entre eux sont susceptibles d'être inversés après la pandémie.
Ces six bons côtés ne constituent qu'une liste préliminaire des opportunités offertes par la pandémie. Il ne s'agit pas d'écarter la gravité du choc et de l'incertitude auxquelles la majorité de la population mondiale reste confrontée. La pandémie dure beaucoup plus longtemps que prévu et continue de laisser derrière elle son sillage de tragédie et de destruction.
Mais à plus forte raison, pour tous ces motifs, nous devons tirer le meilleur parti possible de notre réponse collective. Le défi consiste à présent à augmenter et à affiner cette liste, afin que nous puissions nous saisir des opportunités offertes et des tendances plus positives à long terme. En agissant ensemble, nous pouvons transformer une période d'adversité profonde en une période de bien-être partagé pour nous et pour les générations futures.