Mil disculpas por la democracia
BERLÍN – El apresurado cambio de planes de la canciller alemana Angela Merkel, que revocó el apresurado anuncio de un confinamiento para Pascua, causó sorpresa y hasta conmoción, considerando su conducta siempre calma. Más extraordinaria aún fue la disculpa que ofreció al parlamento: «El error fue enteramente mío porque, a fin de cuentas, soy responsable como canciller. Lo lamento profundamente y pido perdón a nuestros ciudadanos».
Merkel actuó correctamente al dar marcha atrás. El confinamiento propuesto —acordado a altas horas de la noche durante una prolongada conferencia de los líderes de los gobiernos regionales alemanes— hubiera implicado el cierre de cadenas de aprovisionamiento vitales y creado caos en las tiendas de alimentos antes del repentino bloqueo. La medida no solo pudo haber costado dinero, sino también vidas.
Pocos gobiernos han sido tan francos como el de Merkel respecto de sus limitaciones. En todo el mundo la pandemia dejó al descubierto los problemas que enfrentan las democracias cuando responden a situaciones complejas y rápidamente cambiantes. Cuando los gobiernos se ven obligados a tomar tantas decisiones, inevitablemente algunas se verán como injustas, equivocadas, o ambas cosas.
Las decisiones sobre las restricciones a los viajes, las normas para los confinamientos y la priorización de las vacunas tendrán cierto grado de arbitrariedad. Todos estamos de acuerdo en que se debe exceptuar a los trabajadores esenciales de los confinamientos, pero no todos coincidimos en la definición de «esenciales». ¿Son los maestros trabajadores esenciales? Más allá del personal de los hospitales, ¿qué otros trabajadores médicos deben considerarse como tales? Es posible que los cirujanos plásticos se ocupen de procedimientos vanos, pero también pueden ser necesarios después de un terrible accidente. Ciertamente, todas las diferencias crearán envidia y desconfianza.
Las políticas relacionadas con los viajes también pueden dar lugar a sus propios absurdos, especialmente cuando se estipulan excepciones para las personas influyentes y bien conectadas. El Reino Unido, por ejemplo, instituyó recientemente una prohibición total de los viajes, pero excluyó los viajes «esenciales» de negocios. Hubo quienes, entonces, consideraron que era esencial cuidar sus propiedades en el extranjero. Nació entonces la «laguna legal Stanley Johnson», llamada así por el padre del primer ministro Boris Johnson, quien justificó un viaje a Grecia por ese motivo.
Las vacunaciones son aún más problemáticas: hay muy buenos motivos para vacunar a los residentes de los geriátricos y a sus cuidadores, porque las personas de mayor edad son especialmente vulnerables y el virus se propaga fácilmente en las viviendas colectivas; pero también hay buenas razones para vacunar a los jóvenes que se trasladan mucho, debido a la mayor probabilidad de que circulen y se conviertan en supercontagiadores del virus.
Subscribe to Project Syndicate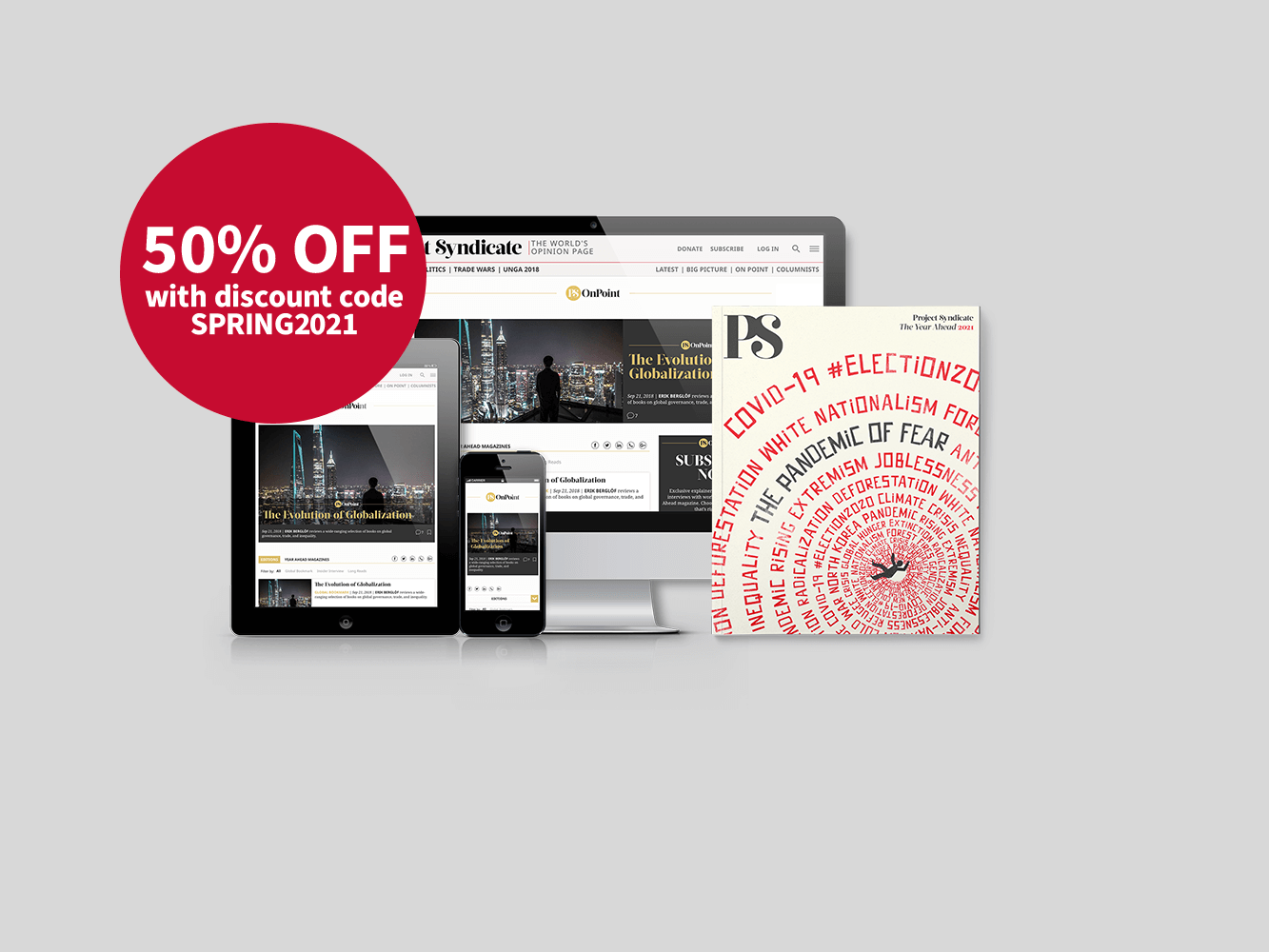 Subscribe to Project Syndicate
Enjoy unlimited access to the ideas and opinions of the world's leading thinkers, including weekly long reads, book reviews, topical collections, and interviews; The Year Ahead annual print magazine; the complete PS archive; and more. All for less than $5 a month.
La gran pregunta es cómo tomar esas decisiones, ¿hay que votar por ellas?, ¿hacer encuestas de opinión? Este enfoque simplemente movilizaría algunos grupos demográficos contra otros, porque todos votarían en beneficio propio. Para complicar aún más la cuestión tenemos las comorbilidades, que suelen ser un factor decisivo en la letalidad del virus. Las más comunes —obesidad, hipertensión arterial, asma y diabetes— presentan diversos niveles de gravedad y afectan de manera desproporcionada a ciertos grupos demográficos. En algunos estados de EE. UU., quienes fuman o lo han hecho (cuyo riesgo prácticamente no se ve afectado por ello) pueden colarse en la fila.
Evaluar rápidamente los datos científicos complejos es igual de difícil, especialmente cuando hay tanta presión para producir y aplicar vacunas seguras y eficaces lo antes posible. Plantear dudas sobre la seguridad es invitar al escepticismo y la resistencia contra las vacunas. Otro de los errores alemanes recientes fue suspender la aplicación de la vacuna AstraZeneca-Oxford justo al inicio de la tercera ola de la pandemia.
Los gobiernos democráticos deben lidiar además con la carga de enfrentar sus errores previos. El intento de Nueva York para liberar espacio en los hospitales enviando a las personas contagiadas a hogares de ancianos fue una de las principales causas del aumento inicial de la mortalidad (las autoridades sanitarias del Reino Unido siguieron un camino similar). Cuando los responsables —concretamente, el gobernador de Nueva York Andrew Cuomo— trataron de cubrir el error, desacreditaron al gobierno en general. No sorprende que la pandemia haya profundizado las divisiones partidarias y creado aún más desconfianza en los principios fundamentales de la democracia.
No es fácil encontrar respuestas, pero es posible que la crisis de la COVID-19 ofrezca dos lecciones generalizables. En primer lugar, cuanto más se base el sistema en reglas, más fácilmente podrá lidiar con las críticas. Los confinamientos que responden a criterios predeterminados son una manera directa de contener no solo al virus, sino también a las acusaciones y el cinismo subsiguientes.
En segundo lugar, el problema de la escasez de las vacunas y su asignación injusta se puede solucionar, obviamente, produciendo la mayor cantidad de dosis posible. Junto con la abundancia llegan la paciencia y un menor resentimiento contra quienes las reciben primero.
Es verdad, los estados no pueden crear abundancia por sí solos. El milagro del rápido desarrollo de las vacunas dependió de una gran cantidad de empresas que participaron en un proceso competitivo con incentivos claros. Otras empresas se centraron en la producción de medicamentos antivirales y nadie sabía quién tendría éxito y quien terminaría en un callejón sin salida. Ningún planificador gubernamental pudo haber tomado todas las decisiones correctas con la información disponible simplemente siguiendo su intuición.
El camino adecuado, encarnado en la operación Warp Speed en Estados Unidos, fue proporcionar financiamiento del gobierno federal y acuerdos de compra anticipada a una amplia gama de esfuerzos experimentales llevados a cabo por empresas privadas.
Esos dos enfoques —incentivos a la competencia y un marco de trabajo basado en normas— parecen ser respuestas clásicas a la vieja pregunta sobre cómo deben participar los estados en procesos económicos y sociales complejos. Ambos enfatizan la necesidad de la universalidad por encima de las decisiones discrecionales que inevitablemente producen resultados arbitrarios. Cuanto más nos adhiramos a este principio, menos necesidad habrá de debates acalorados políticos a altas horas de la noche... y de pedir disculpas.
Traducción al español por Ant-Translation