Corrupção assassina
WASHINGTON, DC – A COVID-19 é uma bomba-relógio em África. Alguns dos riscos estão amplamente documentados. Os sistemas de saúde são frágeis e estão sobrecarregados, com dez países africanos alegadamente sem nenhum ventilador. Os abastecimentos de alimentos são instáveis e já sofreram grandes interrupções. E mais de 18 milhões de pessoas são refugiados ou deslocados internamente, deixando-os particularmente vulneráveis. Mas há outro grande obstáculo ao combate eficaz contra a COVID-19 que está a ser largamente ignorado: a corrupção generalizada.
A comunidade internacional está a avançar para ajudar África a combater a pandemia. O Fundo Monetário Internacional suspendeu os pagamentos da dívida de 25 países (principalmente africanos) durante os próximos seis meses. O Grupo Banco Mundial está a disponibilizar um pacote de até 12 mil milhões de dólares em apoio imediato para ajudar os países em desenvolvimento a fazer face ao surto. Milhares de milhões de dólares em ajuda serão canalizados para África.
No entanto, de acordo com o Gabinete das Nações Unidas para o Controlo da Droga e a Prevenção do Crime, até 25% do financiamento global para aquisições são extraviados para a corrupção. Essas perdas são predominantes em muitos países africanos, onde altos funcionários do governo e os seus colaboradores internacionais usaram políticas e recursos públicos para enriquecerem.
Os medicamentos doados destinados aos pobres foram roubados e vendidos novamente com fins lucrativos. Os contratos de compras governamentais foram manipulados e utilizados indevidamente. Os desembolsos de ajuda externa foram desviados para contas privadas. No final de março, um ex-ministro da Saúde da República Democrática do Congo foi  condenado a cinco anos de trabalho forçado por ter desviado mais de 400 mil dólares dos fundos da RDC destinados a dar resposta ao vírus do Ébola.
No entanto, a maioria dos funcionários e líderes empresariais corruptos nunca vê o interior de uma cela de prisão. Para eles, roubar o dinheiro destinado às populações vulneráveis é normal, e, tendo em conta os poderosos contactos que têm, o castigo costuma ser a coisa mais distante dos seus pensamentos.
Isto pode ser ainda mais válido durante a crise da COVID-19, porque as restrições de circulação e o encerramento de escritórios paralisaram o trabalho contra a corrupção dos órgãos de supervisão, dos ativistas e da imprensa. Se não forem tomadas medidas em breve, muitos países africanos podem enfrentar taxas de mortalidade acentuadamente mais altas, não apenas derivadas da COVID-19, mas também de apoios económicos e proteções sociais inadequados.
Subscribe to Project Syndicate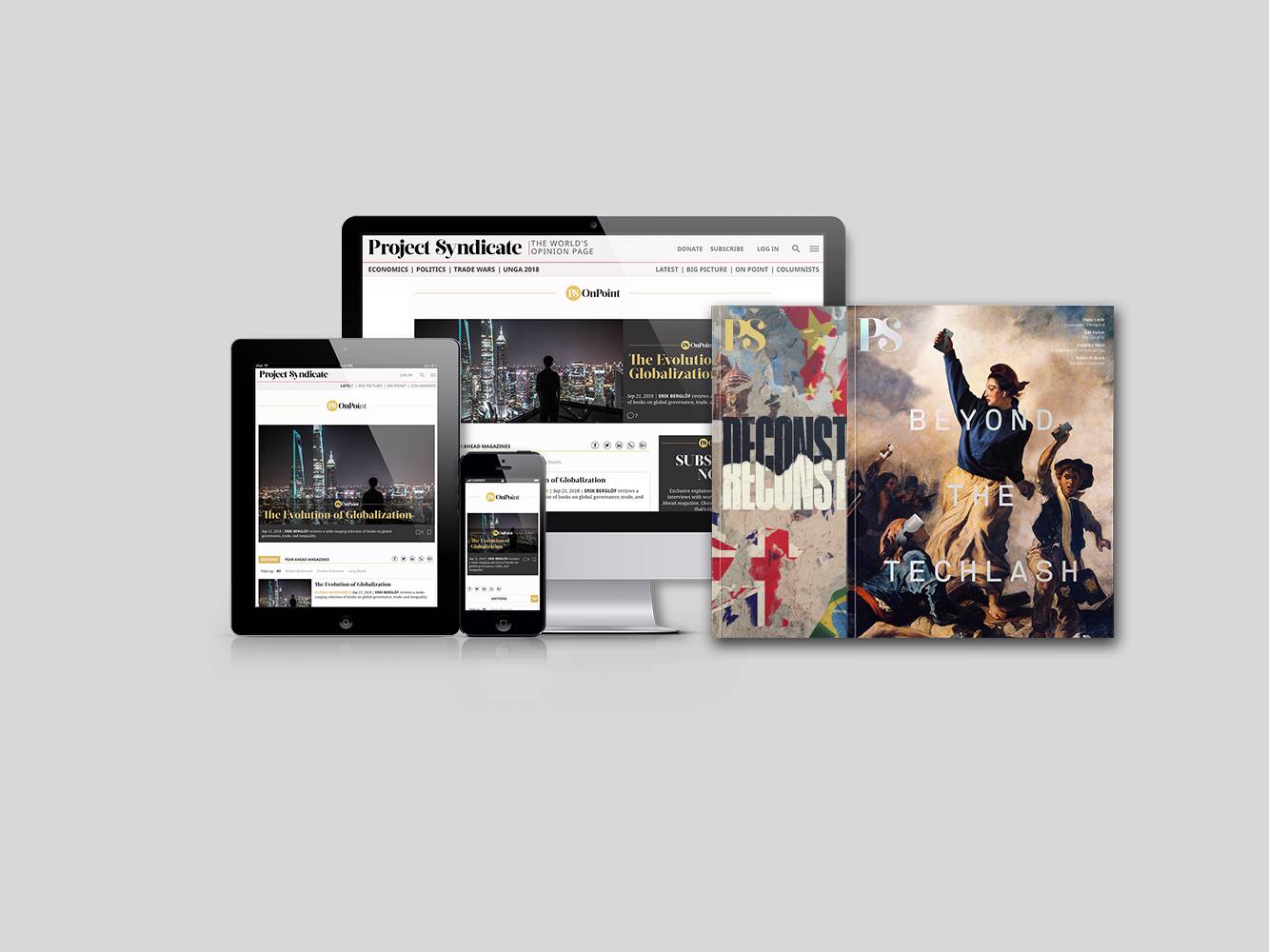 Subscribe to Project Syndicate
Enjoy unlimited access to the ideas and opinions of the world's leading thinkers, including weekly long reads, book reviews, and interviews; The Year Ahead annual print magazine; the complete PS archive; and more – all for less than $2 a week.
Evitar esse desfecho depende da ameaça credível de punição para quem for apanhado a roubar fundos ou a perturbar os esforços para dar resposta à COVID-19, para seu próprio benefício. Felizmente, já existem mecanismos para aplicar tais punições: uma série de políticas financeiras testadas e comprovadas por governos, instituições multilaterais e bancos em todo o mundo.
Nos Estados Unidos, a Lei Magnitsky sobre Responsabilidade Global de Direitos Humanos concede ao Gabinete de Controlo de Bens Estrangeiros (OFAC) do Departamento do Tesouro a autoridade de impor sanções a quem se envolver em corrupção no setor público. Roubar, desviar ou bloquear recursos destinados ao combate à COVID-19 encaixar-se-iam perfeitamente nessa categoria.
A OFAC tem um alcance verdadeiramente global: dada a primazia global do dólar americano, a grande maioria das transações financeiras internacionais afeta o sistema financeiro dos EUA. Como resultado, a OFAC pode efetivamente retirar entidades do sistema financeiro internacional.
A Rede de Execução de Crimes Financeiros (FinCEN) – a agência do Departamento do Tesouro encarregada de combater a lavagem de dinheiro nacional e internacional, o financiamento do terrorismo e outros crimes financeiros – também tem um papel fundamental a desempenhar. As recomendações da FinCEN dão aos bancos orientações sobre o registo de relatórios de atividades suspeitas, que as unidades de inteligência financeira podem usar para prosseguirem com investigações de corrupção. Durante a crise da COVID-19, a FinCEN pode emitir um aviso antilavagem de dinheiro, alertando os bancos em todo o mundo para reforçarem as devidas diligências nas transações financeiras suspeitas relacionadas com intervenções de emergência na saúde pública.
Da mesma forma, os bancos que operam em África podem aprimorar de forma independente as suas estruturas de avaliação de riscos e rastreio de transações, a fim de detetarem atividades suspeitas nas fontes de financiamento relacionadas com a pandemia. Uma vez que os bancos já avaliam crimes financeiros, eles apenas teriam de ampliar o seu foco para atividades suspeitas que envolvam altos funcionários do governo, empresas com adjudicações na área da saúde pública e o setor de saúde em geral.
O Grupo Egmont de Unidades de Informação Financeira, das quais a FinCEN é membro, pode colaborar para investigar desvios de financiamentos da saúde pública efetuados por atores corruptos. Embora o dinheiro desviado atravesse habitualmente fronteiras, os acordos de partilha de informações do Grupo Egmont ajudam a superar esse obstáculo, facilitando as investigações internacionais.
Enquanto isso, os governos e as instituições financeiras deveriam fazer mais para apoiar os grupos da sociedade civil, empresas responsáveis e funcionários preocupados de África que levantam bandeiras vermelhas e apitam para assinalarem a corrupção. As provas que estes atores reúnem, facilitará a ação legal contra redes de funcionários e empresários corruptos.
Estas soluções não são apenas teóricas; elas foram colocadas em prática no Sudão do Sul e na RDC, com resultados encorajadores. O empresário israelita com negócios de diamantes, Dan Gertler, ganhou milhões a saquear os recursos naturais da RDC graças a acordos com funcionários corruptos e fez a lavagem do dinheiro através do sistema bancário internacional. Mas – armados com dossiês de investigação da The Sentry (da qual sou cofundador, juntamente com George Clooney), relatórios da Global Witness e o trabalho de jornalistas de investigação – os EUA impuseram sanções a Gertler e à sua rede global.
No Sudão do Sul, os avisos antilavagem de dinheiro provenientes dos governos dos EUA e do Reino Unido tornaram muito mais difícil movimentar os lucros da corrupção através do sistema financeiro internacional. Na verdade, as sanções impostas aos principais funcionários do governo e respetivos facilitadores comerciais no país – combinadas com as medidas antilavagem de dinheiro – ajudaram a impelir as partes beligerantes em direção à paz.
Durante uma pandemia, existe a tentação de o foco se centrar apenas na proteção da saúde pública e na promoção da recuperação económica. Mas o fracasso em continuar – e até intensificar – a luta contra a corrupção pode prejudicar seriamente esses esforços. Somente implementando consequências credíveis para as perturbações relacionadas com as corrupções no combate à COVID-19, podemos garantir que os funcionários do governo e as elites empresariais respondem às necessidades urgentes das pessoas, em vez de lucrarem com a sua miséria.