La Corruption tueuse
WASHINGTON – Le Covid-19 est en Afrique une bombe à retardement. Les risques, pour certains, sont connus. Les systèmes de soins de santé sont fragiles et surchargés, avec dix pays africains qui seraient totalement dépourvus de respirateurs artificiels. Les approvisionnements alimentaires sont instables et ont d'ores et déjà été soumis à des perturbations majeures. On compte par ailleurs 18 millions de personnes réfugiées ou déplacées, vivant donc dans des conditions précaires. Mais il existe un autre obstacle d'importance à l'efficacité des réactions face au Covid-19, et qui est trop souvent négligé : une corruption particulièrement répandue.
La communauté internationale se mobilise pour aider l'Afrique à combattre la pandémie. Le Fonds monétaire international a suspendu les paiements du service de la dette de 25 pays (dont la plupart sont africains) pour les six prochains mois. Le groupe de la Banque mondiale mobilise un plan d'un montant de 12 milliards de dollars immédiatement disponible pour aider les pays en développement à surmonter l'arrivée de la pandémie. Des milliards de dollars d'aide vont être alloués à l'Afrique. 
Mais selon l'Office des Nations Unies contre les drogues et le crime, plus de 25 % des fonds mondiaux destinés à l'achat de matériel sont détournés par la corruption. Ces détournements sont courants dans de nombreux pays d'Afrique, où de hauts responsables gouvernementaux et leurs collaborateurs internationaux utilisent les politiques et les ressources publiques pour leur enrichissement personnel.
Des médicaments donnés aux pauvres ont été volés et revendus pour réaliser des profits. Des contrats d'achats publics sont truqués et contournés. Des versements d'aide étrangère ont été détournés vers des comptes privés. Fin mars, un ancien ministre de la Santé de la République démocratique du Congo a été condamné à cinq ans de travaux forcés pour une escroquerie d'un montant supérieur à 400 000 dollars portant sur des fonds réservés à la lutte contre le virus Ebola.
Pourtant, les fonctionnaires et les dirigeants d'entreprise corrompus ne connaîtront jamais, pour la plupart, les rigueurs d'une cellule de prison. Pour eux, voler de l'argent destiné à des populations vulnérables fait partie des pratiques ordinaires, et avec les puissantes relations dont ils disposent, l'idée d'une sanction ne leur effleure pas même l'esprit.
C'est peut-être encore plus vrai aujourd'hui, avec la crise du Covid-19, car la limitation des déplacements et la fermeture des bureaux ont paralysé le travail de lutte contre la corruption mené par les organismes de surveillance, les militants et la presse. Si des initiatives ne sont pas rapidement prises, nombre de pays africains pourraient connaître des taux de surmortalité dus non seulement au Covid-19 mais aussi à des aides économiques et à des mesures de protection sociale dévoyées.
Subscribe to Project Syndicate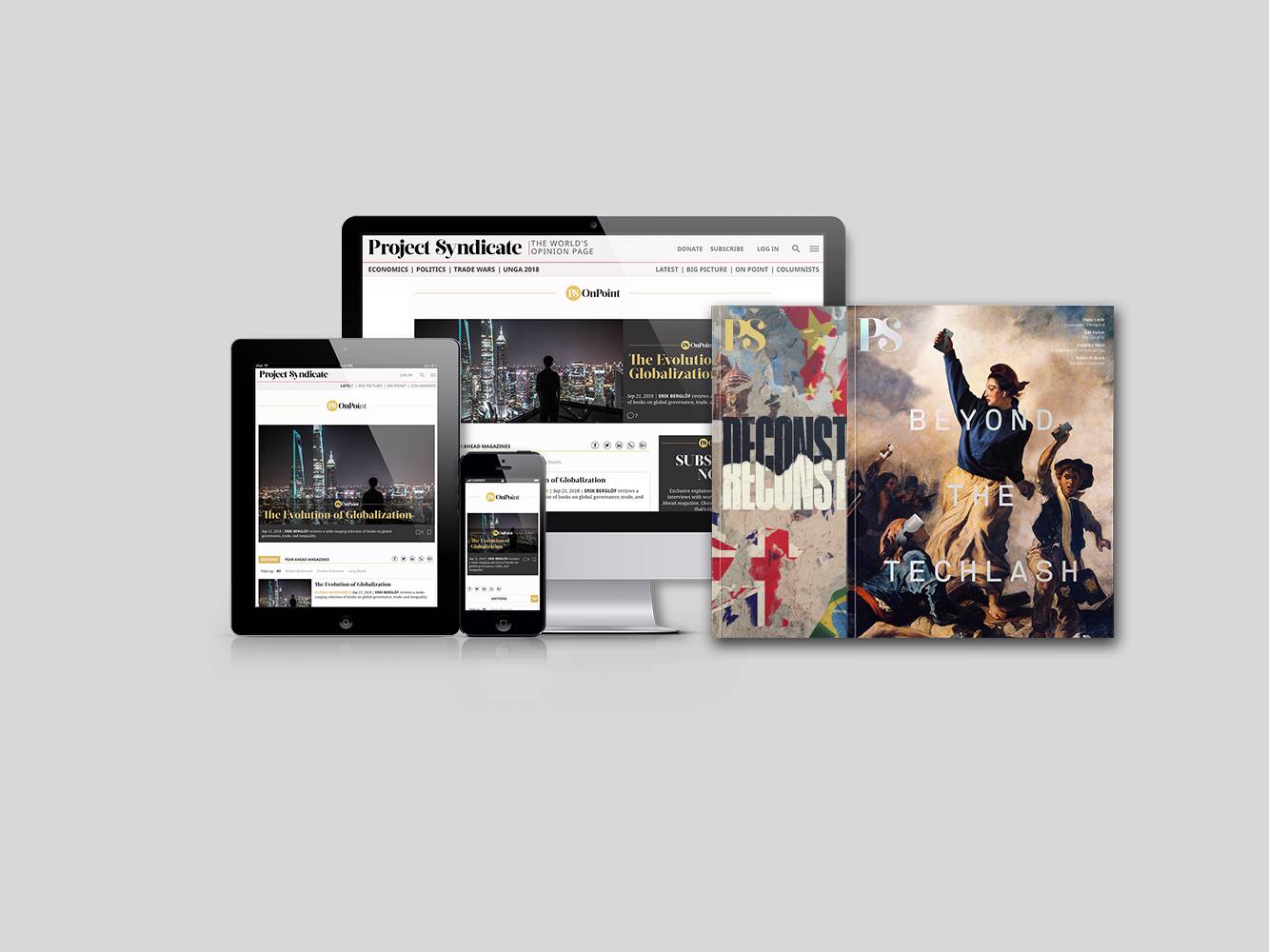 Subscribe to Project Syndicate
Enjoy unlimited access to the ideas and opinions of the world's leading thinkers, including weekly long reads, book reviews, and interviews; The Year Ahead annual print magazine; the complete PS archive; and more – all for less than $2 a week.
Pour éviter d'en arriver à ces extrémités, il est essentiel que les sanctions encourues par quiconque serait convaincu d'avoir volé des fonds ou détourné à son profit les moyens déployés pour lutter contre le Covid-19 aient un effet réellement dissuasif. Fort heureusement, il existe déjà des mécanismes pour mettre ces sanctions à exécution : un large éventail de mesures financières éprouvées dont peuvent faire usage dans le monde entier les pouvoirs publics, les institutions multilatérales et les banques.
Aux États-Unis, la loi Magnitski élargie à tous les suspects de violation des droits de l'homme donne autorité au bureau de contrôle des actifs étrangers (OFAC), dépendant du département du Trésor, d'imposer des sanctions à quiconque est convaincu de corruption du secteur publique. Voler, détourner ou bloquer des ressources destinées à la lutte conte le Covid-19 entre clairement dans cette catégorie.
l'OFAC a réellement une portée mondiale : étant donné la prépondérance mondiale du dollar, la grande majorité des transactions financières internationales dépendent du système financier américain. Raison pour laquelle l'OFAC peut réellement isoler du système financier international les entités incriminées. 
Le Financial Crime Enforcement Network – le bureau du département du Trésor chargé de la lutte contre le blanchiment d'argent (à l'intérieur comme au niveau international), contre le financement du terrorisme et contre d'autres délits financiers – a lui aussi un important rôle à jouer. Les directives du FinCEN fournissent aux banques les outils qui leur permettent d'établir les signalements d'activité délictueuses dont se servent les équipes du renseignement financier pour enquêter sur des cas de corruption. Durant la crise du Covid-19, le FinCEN peut partager son expertise en matière de blanchiment d'argent sale et inciter les banques de par le monde à renforcer leurs procédures d'audit des transactions financières douteuses éventuellement liées aux réponses de santé publique prises dans l'urgence. 
De même, les banques opérant en Afrique peuvent par elles-mêmes renforcer leurs procédures d'évaluation des risques et de contrôle des transactions, afin de détecter les activités délictueuses sous couvert des flux financiers générés par la pandémie. Déjà rompues au traçage des délits financiers, elles n'auraient plus qu'à élargir le spectre de leur surveillance aux activités suspectes impliquant des responsables gouvernementaux, des entreprises d'achat de matériel médical et le secteur de la santé en général.
Le groupe d'Egmont des cellules de renseignement financier, réseau international informel d'intelligence financière, dont le FinCEN est membre, peut participer à ces enquêtes sur les détournements de fonds de santé publique par des acteurs corrompus. Si l'argent détourné traverse généralement les frontières, les accords d'échange d'informations passés dans le cadre du groupe d'Egmont contribuent à surmonter cet obstacle en facilitant les enquêtes internationales.
Dans le même temps, les gouvernements et les institutions financières devraient accentuer leurs efforts pour soutenir, partout en Afrique, les groupes de la société civile, les entreprises responsables et les fonctionnaires inquiets qui lancent l'alerte et sonnent l'alarme contre la corruption. Les éléments collectés par ces acteurs faciliteront les actions en justice contre les réseaux de politiques et d'hommes d'affaires corrompus.
Ce ne sont pas seulement là des mesures de principe. Elles ont été mises en œuvre au Soudan du Sud et en RDC avec des résultats encourageants. Le diamantaire israélien Dan Gertler, qui a gagné des millions en pillant les ressources naturelles de la RDC grâce à des marchés conclus avec de hauts responsables corrompus, parvenait à laver cet argent sale dans le système bancaire international. Mais, forts des dossiers d'enquête fournis par The Sentry (dont je suis avec George Clooney cofondateur), des rapports de Global Witness et du travail de journalistes d'investigation, les États-Unis ont imposé des sanctions à Gertler et à son réseau mondial.
Au Soudan du Sud, les directives contre le blanchiment d'argent émanant des gouvernements américain et britannique ont considérablement fragilisé les filières de corruption qui passaient par le système financier international. De fait, les sanctions frappant des hauts responsables impliqués et leurs intermédiaires commerciaux dans le pays – à quoi se sont ajoutées des mesures contre le blanchiment d'argent – ont contribué à conduire les belligérants sur le chemin de la paix.
La pandémie aura tendance à concentrer exclusivement l'attention sur la protection de la santé publique et le soutien à la relance économique. Mais faute de poursuivre – et même d'intensifier – la lutte contre la corruption, ces efforts pourraient être gravement compromis. Seule la mise en œuvre de moyens crédibles de répression contre les atteintes motivées par la corruption portées aux mesures qui sont prises pour faire face au Covid-19 pourra nous garantir que les hauts responsables gouvernementaux et les élites du monde de l'entreprise répondront aux besoins urgents des populations plutôt que de chercher à tirer profit de leurs souffrances.
Traduit de l'anglais par François Boisivon