El coronavirus y la visión mundial de Xi Jinping
MÚNICH – La crisis del coronavirus representa el mayor desafío para Xi Jinping desde que se convirtió en secretario general del Partido Comunista Chino (PCC) en 2012. Los individuos y las familias en toda China viven con miedo. Varias provincias chinas están prácticamente bloqueadas. El virus ha hecho que sectores importantes de la economía se hayan detenido por completo, en tanto las empresas dan instrucciones a sus empleados de trabajar desde su casa. Desde un punto de vista político, el juego de culpas rebota entre las autoridades locales en Wuhan, el epicentro del brote, y el gobierno central en Beijing. Ambos bandos son conscientes del principio eterno de la política china: cuando estalla un desastre, alguien visiblemente debe pagar el precio.
El mundo en general debería mostrar compasión y expresar solidaridad con el sufrido pueblo chino. Estos son tiempos difíciles y el racismo implícito (y a veces explícito) en muchas respuestas al pueblo chino en todo el mundo me lleva a preguntar cuán lejos hemos llegado como familia humana. Demasiadas personas más allá de las costas de China parecen haber olvidado otro principio eterno: "Ningún hombre es una isla/completa en sí mismo".
Xi ejerce un poder político casi absoluto sobre el estado marxista-leninista de China. Podría decirse que sólo un régimen autoritario podría haber implementado los métodos draconianos que empleó China en su intento por controlar el virus desde enero. Sólo el tiempo dirá cuán efectivas, en definitiva, resultan estas medidas. Sin embargo, lo que es cierto es que la crisis, una vez resuelta, no cambiará la manera en que China es gobernada en el futuro.
Para entender por qué, debemos considerar la visión subyacente del mundo que guía a Xi mientras busca concretar su sueño de convertir a China en la gran potencia global del futuro. Cuando la gente me ha preguntado qué quiere Xi, he explicado su estrategia en términos de diez prioridades. Esto se puede ver mejor como diez conjuntos de círculos concéntricos que emanan del centro del partido o, en la tradición del psicólogo Abraham Maslow, la Jerarquía de Necesidades de Xi.
La primera prioridad es mantener al PCC en el poder. Xi nunca ha visto al partido como un mecanismo de transición a alguna suerte de democracia o semi-democracia. Más bien, ve la forma única de capitalismo autoritario de China como esencial para su estatus futuro de gran potencia, y como un modelo que, potencialmente, podría ser aplicable a otras partes del mundo.
Segundo, Xi cree que siempre debe mantener la unidad nacional, porque esto es central para la legitimidad interna del PCC. Es por esto que ha habido medidas enérgicas sostenidas en el Tíbet y en Xinjiang bajo su régimen, así como un endurecimiento consistente de la política hacia Taiwán.
Subscribe to Project Syndicate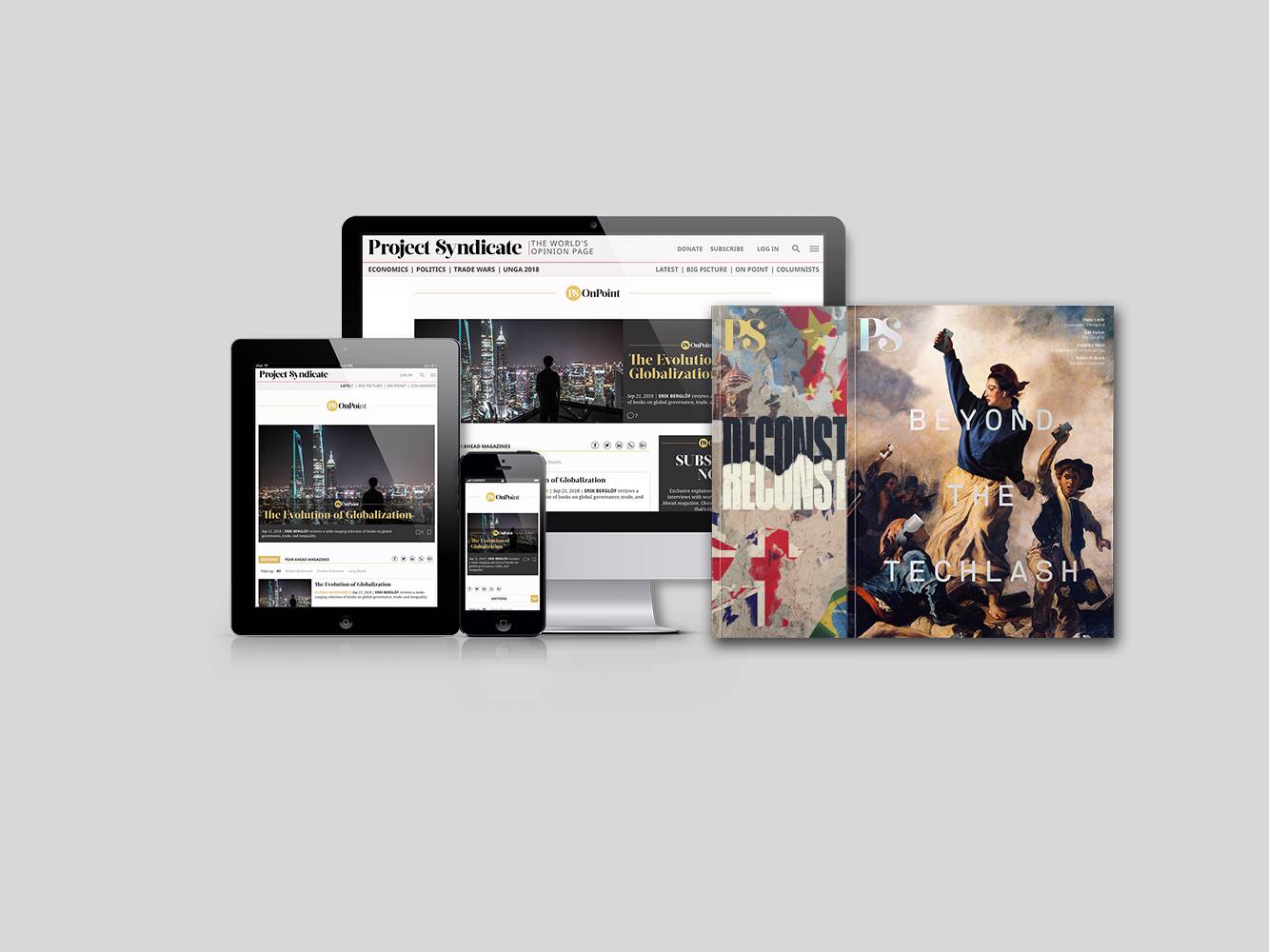 Subscribe to Project Syndicate
Enjoy unlimited access to the ideas and opinions of the world's leading thinkers, including weekly long reads, book reviews, and interviews; The Year Ahead annual print magazine; the complete PS archive; and more – all for less than $2 a week.
La tercera misión es expandir la economía. Xi entiende que el tamaño, la fuerza y la sofisticación tecnológica de la economía son centrales para todas las dimensiones del poder nacional, incluida la capacidad militar. Es más, sin un crecimiento de largo plazo, el ingreso per capita no aumentará y China caerá en la trampa del ingreso medio. Un crecimiento sostenido, por lo tanto, también es central para la legitimidad del PCC, como lo es el esfuerzo nacional para convertirse en una superpotencia tecnológica, con dominio global en 5G, semiconductores, supercomputadoras e inteligencia artificial (IA).
El cuarto objetivo es incorporar sustentabilidad ambiental a la matriz de crecimiento de China. En el pasado, esas cuestiones eran ignoradas. Pero ahora también son centrales para la legitimidad del partido. El pueblo chino no tolerará niveles altos de contaminación del aire, del suelo y del agua. Aun así, la sustentabilidad, incluida la acción para combatir el cambio climático, siempre competirá con la prioridad tres (el crecimiento económico), tanto en la industria doméstica como en los proyectos de infraestructura transnacionales vislumbrados en la Iniciativa Cinturón y Ruta (BRI), la estrategia insignia de Xi. 
La prioridad número cinco es expandir y modernizar el ejército chino. Xi está supervisando la mayor reforma del Ejército Popular de Liberación –en términos de organización militar, plataformas de armamentos y personal- desde 1949. El EPL está siendo transformado para pasar de ser una institución basada en el ejército para la defensa continental a convertirse en una fuerza destinada a proyectar poder más allá de las fronteras de China, a través de capacidades navales, de fuerza aérea, ciberespacio, espacio e IA expandidas. La misión manifiesta de Xi es crear un ejército de nivel mundial "para librar y ganar guerras".
El sexto objetivo es garantizar relaciones benignas y (en la medida de lo posible) respetuosas con los 14 estados vecinos y los seis vecinos marítimos de China. Rusia ha sido clave para este proyecto, al haber pasado de ser un adversario histórico que ocupó gran parte de la atención estratégica de China para convertirse en prácticamente un aliado. En el frente marítimo, China ha dejado en claro que no cederá en sus reclamos territoriales en el Mar de China Oriental y en el Mar de la China Meridional.
Séptimo, sobre la periferia marítima oriental de China, Xi cree que debe hacer retroceder a Estados Unidos a la "segunda cadena de islas" que va del archipiélago japonés pasando por Guam hasta el este de las Filipinas. China también quiere debilitar (o eliminar, si fuera posible) las alianzas de seguridad de larga data de Estados Unidos en la región, particularmente aquellas con Corea del Sur, Japón y las Filipinas. El máximo objetivo aquí es mejorar la capacidad de China para garantizar la reunificación con Taiwán –por la fuerza, si fuera necesario.
Octavo, para asegurar la periferia continental occidental de China, Xi quiere transformar la masa continental euroasiática en un nuevo mercado para los productos, servicios, tecnología e inversión en infraestructura crítica de China. A través de la BRI, también quiere que Asia central y Oriente Medio, así como Europa central, del este y occidental, estén cada vez más sensibilizados con los intereses centrales de la política exterior de China y los apoyen.
De la misma manera, China ve un potencial de mercado de gran escala, no diferente del de Eurasia, en el resto del mundo en desarrollo, en África, Asia y América latina. Por lo tanto, la novena prioridad de Xi está manifestada en la "Ruta de la Seda Marítima", que se está volviendo tan importante como la BRI. En términos más generales, China también ha venido convirtiendo con éxito esta estrategia económica global en un respaldo confiable de votos del G77 en foros multilaterales críticos.
Finalmente, Xi quiere reformular el orden global para que se acomode más a los intereses y valores chinos. Los líderes de China consideran que el orden internacional liberal post-1945 refleja la visión mundial de las potencias coloniales blancas victoriosas que lo crearon. Para Xi, el mundo de 2020 es radicalmente diferente del de la era de posguerra. China, por ende, ha desarrollado una estrategia de dos frentes. Mientras incrementa su poder, personal e influencia financiera al interior de las instituciones de gobernanza global existentes, los líderes de China también están construyendo nuevas instituciones centradas en China como la BRI y el Banco Asiático de Inversión en Infraestructura.
No todos en la jerarquía superior del PCC comparten la visión mundial de Xi. Existe mucho disenso y debate interno sobre si China se está excediendo al alejarse de la estrategia de larga data de Deng Xiaoping de "oculta tus capacidades, gana tiempo, nunca tomes la delantera". El tiempo dirá cómo resultarán estos debates, particularmente en el período previo al 20 Congreso Nacional del partido en 2022, que tomará la decisión crucial sobre si extender o no el mandato de Xi más allá de los límites previos –en los años 2020 y posiblemente más allá.
En este contexto, el manejo del coronavirus por parte de Xi en el país, y de los proyectos políticamente totémicos como la expansión del 5G en el exterior, cobra una nueva relevancia esencial.