Apa yang Akan Dilakukan Roosevelt Dalam Keadaan Ini?
NEW YORK – Dampak dari pandemi virus corona tidak akan sama dengan krisis ekonomi tahun 2008, dan pemulihan berpola V (V-shaped recovery) tidak akan tercapai jika dilakukan dengan stimulus konvensional – bahkan jika dilakukan besar-besaran. Kita sedang berperang melawan COVID-19, dan ketika perang, produksi oleh warga sipil berhenti dan hanya pekerjaan yang berhubungan dengan keperluan perang yang dilakukan.
Lagi pula, resesi sayangnya diperlukan untuk menghentikan penyebaran virus ini. Di AS, lebih dari 50% pekerja berisiko di PHK, dirumahkan, mengalami pengurangan gaji, dan jam kerja. Semua sektor perekonomian akan kehilangan sebagian besar bisnis mereka, pendapatan rumah tangga akan hancur, dan belanja oleh konsumen dan perusahaan akan sangat menurun. Runtuhnya sektor manufaktur sudah mulai terjadi; sektor jasa, yang mempekerjakan 80% dari seluruh pekerja, akan menjadi sektor berikutnya yang terkena dampak.  
Satu pandemi akan membawa pandemi lainnya – yaitu pengangguran. Banyaknya jumlah PHK akan membawa gelombang kegagalan pembayaran, kebangkrutan, dan keuntungan yang rendah. Efek domino akan terus terjadi di banyak sektor, mulai dari runtuhnya pendapatan pajak negara dan kota serta kegagalan bisnis hingga masyarakat yang lebih miskin, penurunan kesehatan, permasalahan tunawisma, dan "kematian karena keputusasaan."
Bagaimana pemerintah harus merespons hal ini? Dengan cara yang sama yang dilakukan pemerintah AS di bawah kepemimpinan Presiden Franklin D. Roosevelt pada masa Perang Dunia ke-II.
Prioritas utama adalah melakukan mobilisasi. Hal ini berarti membangun rumah sakit sementara, klinik lantatur (drive-through), dan pusat kesehatan darurat. Mobilisasi juga berarti meningkatkan produksi peralatan dan obat-obatan penting, memastikan jumlah staf yang mencukupi di fasilitas medis, dan mendirikan layanan dukungan untuk permasalahan kelaparan, tunawisma, dan untuk kelompok yang paling rentan. Dan hal ini juga berarti menugaskan tentara untuk mendesinfeksi bandara, sekolah, dan tempat-tempat umum lainnya.
Yang kedua, kita harus memudahkan masyarakat untuk tetap berada di rumah, misalnya dengan menerapkan penangguhan utang jangka-pendek (termasuk untuk bisnis skala kecil dan hipotek) dan menunda tagihan layanan air dan listrik, seperti yang sudah dilakukan oleh beberapa negara Eropa. Pemerintah juga harus menyediakan dukungan pendapatan dalam bentuk asuransi pengangguran yang diperpanjang, kupon makanan, dan bantuan perumahan. Di AS, persyaratan bekerja untuk menerima bantuan sosial harus dihapuskan, dan pemerintah federal harus segera memperluas bantuan keuangan ke pemerintah negara-negara bagian yang dibatasi oleh UU anggaran berimbang.       
Subscribe to Project Syndicate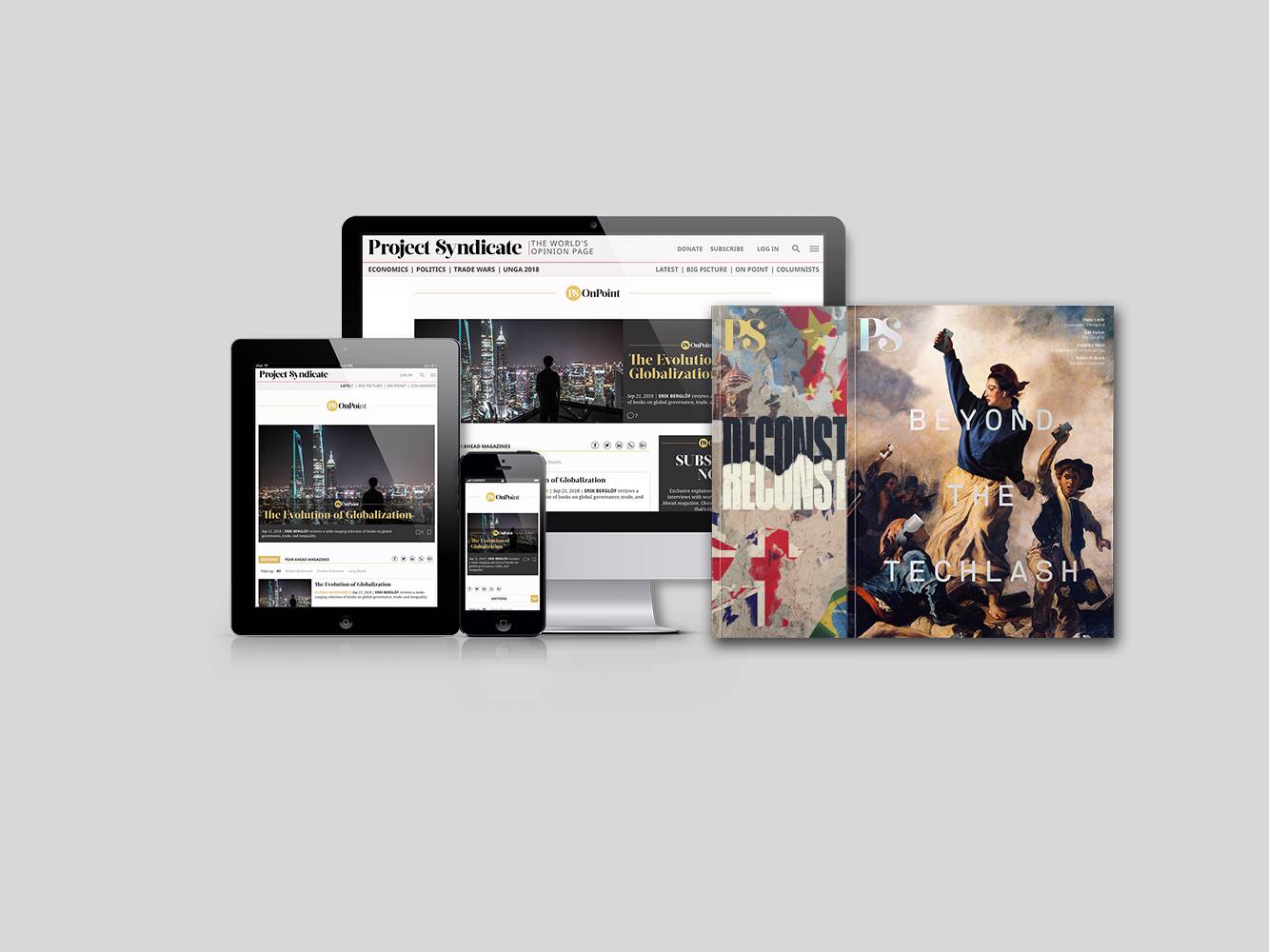 Subscribe to Project Syndicate
Enjoy unlimited access to the ideas and opinions of the world's leading thinkers, including weekly long reads, book reviews, and interviews; The Year Ahead annual print magazine; the complete PS archive; and more – all for less than $2 a week.
Paket respons virus corona yang baru-baru ini diadopsi oleh AS tidak mencukupi. Paket respons tersebut tidak mencakup 80% pekerja sektor swasta yang tidak punya tunjangan kesehatan dan hak cuti yang tidak mengurangi upah. Ketentuan tes bebas biaya tidak bermanfaat bagi mereka yang sudah sakit kritis, atau mereka yang kehilangan asuransi kesehatan karena kehilangan pekerjaan. AS harus menggunakan kesempatan ini untuk menjadikan hak cuti yang tidak mengurangi upah dan jaminan kesehatan semesta sebagai kebijakan permanen.         
Prioritas utama lainnya adalah untuk menyediakan bantuan tunai darurat untuk rumah tangga. Pembicaraan mengenai bantuan tunai untuk semua orang sebesar $1,000 telah membuat orang Amerika senang – bantuan sebesar $2,000 akan lebih baik lagi. Tapi bantuan uang tunai saja tidak akan cukup. Sebaliknya, tanpa kebijakan-kebijakan yang disebutkan di atas dan langkah-langkah berani untuk menutup lubang di pasar tenaga kerja, maka sebagian besar dari bantuan tunai tersebut akan sia-sia.
Ketika prospek pekerjaan dan pendapatan tidak pasti, memberikan bantuan tunai kepada rumah tangga itu seperti menuangkan air ke ember yang bocor. Yang diperlukan oleh AS dan negara-negara lain adalah kebijakan untuk menciptakan lapangan pekerjaan yang baik ketika krisis ini sudah berlalu.
Oleh karena itu, setelah mengambil semua kebijakan yang diperlukan untuk saat ini, pemerintah harus kembali melakukan mobilisasi. Hanya pemerintah dengan belanja yang besar (big government), investasi publik yang tinggi, dan program ketenagakerjaan publik yang besar akan menjamin pemulihan yang cepat, dibandingkan pemulihan yang minim lapangan kerja dan berlarut-larut. Pada krisis yang terakhir, sebagian besar paket stimulus justru memicu kesenjangan; oleh karena itu krisis kali ini harus berbeda.
Situasi ini tidak memerlukan "dorongan" atau "insentif" tapi tindakan langsung seperti kebijakan New Deal, pembangunan Jaringan Jalan Bebas Hambatan Antar Negara Bagian AS, dan Program Apollo. Pemerintah harus menggunakan krisis ini sebagai peluang untuk meluncurkan program investasi yang berani di sektor infrastruktur yang minim polusi dan ramah lingkungan, seperti yang ingin dicapai oleh Green New Deal. Bagaimanapun, epidemi lainnya adalah hal yang tidak bisa dihindari, dan krisis iklim membutuhkan ambisi dan tekad seperti yang dimiliki oleh FDR.
Begitu pandemi sudah berlalu, kita harus mulai melakukan perekrutan tenaga kerja. Para pengambil kebijakan harus sudah menyiapkan program layanan masyarakat dan jaminan kerja untuk semua orang yang datang ke kantor tenaga kerja. Dan jaminan kerja harus disertai dengan pelatihan dan edukasi, untuk membantu para pekerja memenuhi kualifikasi untuk mendapatkan pekerjaan di sektor swasta dengan gaji yang lebih baik ketika ekonomi telah pulih.
Sampai bulan kemarin, para komentator di AS masih membicarakan tentang sepinya pasar tenaga kerja sebagai akibat dari krisis tahun 2008, meskipun tingkat pengangguran berada di titik terendah dalam sejarah. Berapa lama waktu yang diperlukan untuk kembali ke tingkat pekerjaan saat ini setelah pandemi yang berdampak sangat buruk kepada ekonomi?
Tanpa pekerjaan langsung yang terjamin, kita akan mengalami tingkat pengangguran yang tinggi selama beberapa dekade mendatang. Pilihan lainnya adalah individu yang bekerja dengan upah yang layak bisa membayar cicilan, membeli tiket pesawat, dan makan di restoran. Pasokan pekerjaan yang baik untuk mereka yang mencari kerja adalah cara terbaik untuk memulihkan seluruh sektor perekonomian.
Tapi bagaimana pemerintah mampu membayar semua program tersebut? Dengan cara yang sama pemerintah membayar program-program lain. Seharusnya masyarakat AS tidak perlu pandemi atau perang dunia untuk ingat bahwa pemerintah AS membiayai dirinya sendiri. Lembaga keuangan publik AS – Kementerian Keuangan dan Bank Sentral AS – memastikan bahwa seluruh tagihan pemerintah terbayar tanpa syarat apa pun.
Yang diperlukan adalah Kongres untuk mengalokasikan anggaran dan merancang kebijakan yang efektif untuk menangani krisis ini dan krisis lain yang akan terjadi di masa depan. Tidak ada yang menyarankan agar wajib pajak yang kaya atau lembaga pinjaman asing untuk "membiayai" respons tersebut. Ini bukan cara yang biasa dilakukan oleh pemerintah yang mengendalikan tata kelola mata uangnya sendiri. Jadi, mari kita berhenti menanyakan pertanyaan tidak penting tentang siapa yang akan membayar program tersebut. Uang tidak pernah jadi masalah. Fokus yang seharusnya adalah menciptakan lapangan kerja yang baik untuk para pengangguran.