Was würde Roosevelt tun?
NEW YORK – Die Coronapandemie wird von ihren Folgen her eine völlige andere Dimension haben als die Finanzkrise von 2008. Auch wird sich durch herkömmliche Konjunkturimpulse keine V-förmige Erholung herbeiführen lassen – nicht mal durch wirklich massive herkömmliche Konjunkturimpulse. Wir befinden uns im Krieg mit COVID-19, und in Kriegszeiten kommt die zivile Produktion zum Erliegen; die einzig erforderliche Arbeit ist die für die Kriegsanstrengungen selbst.
Zudem ist eine Rezession leider nötig, um die Verbreitung dieses Virus aufzuhalten. In den USA sind über 50% der Arbeitsplätze der Gefahr von Entlassungen, Beurlaubungen, Lohnkürzungen und Kurzarbeit ausgesetzt. Praktisch alle Branchen dürften massive Geschäftseinbußen erleiden. Die Auswirkungen auf die Einkommen der privaten Haushalte werden verheerend sein. Die Konsumausgaben werden rapide zurückgehen. In der produzierenden Industrie hat der Zusammenbruch bereits begonnen. Die Dienstleistungsbranche, in der 80% aller Arbeitnehmer beschäftigt sind, ist als Nächstes an der Reihe.
Eine Pandemie wird daher zur nächsten führen – nämlich zu einer Pandemie der Arbeitslosigkeit. Die Entlassungslawine wird eine Welle von Zahlungsausfällen, Konkursen und Gewinnrückgängen auslösen. Der Dominoeffekt wird sich über viele Bereiche hinweg fortsetzen, von einbrechenden Einnahmen aus Steuern und Kommunalabgaben hin zu Firmenkonkursen und zu verarmenden Gemeinden, einer sich verschlechternden Gesundheitslage, Obdachlosigkeit und "Toden durch Verzweiflung".
Wie sollten die Regierungen reagieren? Auf dieselbe Weise, wie es die US-Regierung in der Zeit des Zweiten Weltkriegs unter Präsident Franklin D. Roosevelt tat.
Erste Priorität ist die Mobilmachung. Das bedeutet, Feldlazarette, Durchfahrts- und Notfallpraxen zu errichten, die Produktion von wichtigen Geräten und Medikamenten hochzufahren, für die ausreichende Personalausstattung gesundheitlicher Einrichtungen zu sorgen und Hilfsdienste für Hungernde, Obdachlose und besonders schutzbedürftige Personen einzurichten. Und es bedeutet, eine ganze Armee zum Desinfizieren von Flughäfen, Schulen und wichtigen öffentlichen Orten einzusetzen.
Zweitens müssen wir es der Bevölkerung erleichtern, zu Hause zu bleiben, indem wir etwa die kurzfristige Stundung von Schulden (einschließlich von Krediten für Kleinunternehmen und Hypothekendarlehen) veranlassen und die Rechnungsstellung von Versorgungsunternehmen aussetzen, wie einige europäische Länder das bereits tun. Die Regierungen sollten zudem Einkommensbeihilfen in Form von verlängerter Arbeitslosenunterstützung, Lebensmittelmarken und Wohngeld zur Verfügung stellen. In den USA sollten sämtliche Arbeitsverpflichtungen, die Voraussetzung für den Erhalt staatlicher Leistungen sind, abgeschafft werden, und die US-Bundesregierung sollte Einzelstaaten, die durch gesetzliche Bestimmungen zu ausgeglichenen Haushalten gezwungen sind, sofortige finanzielle Hilfe zur Verfügung zu stellen.
Subscribe to Project Syndicate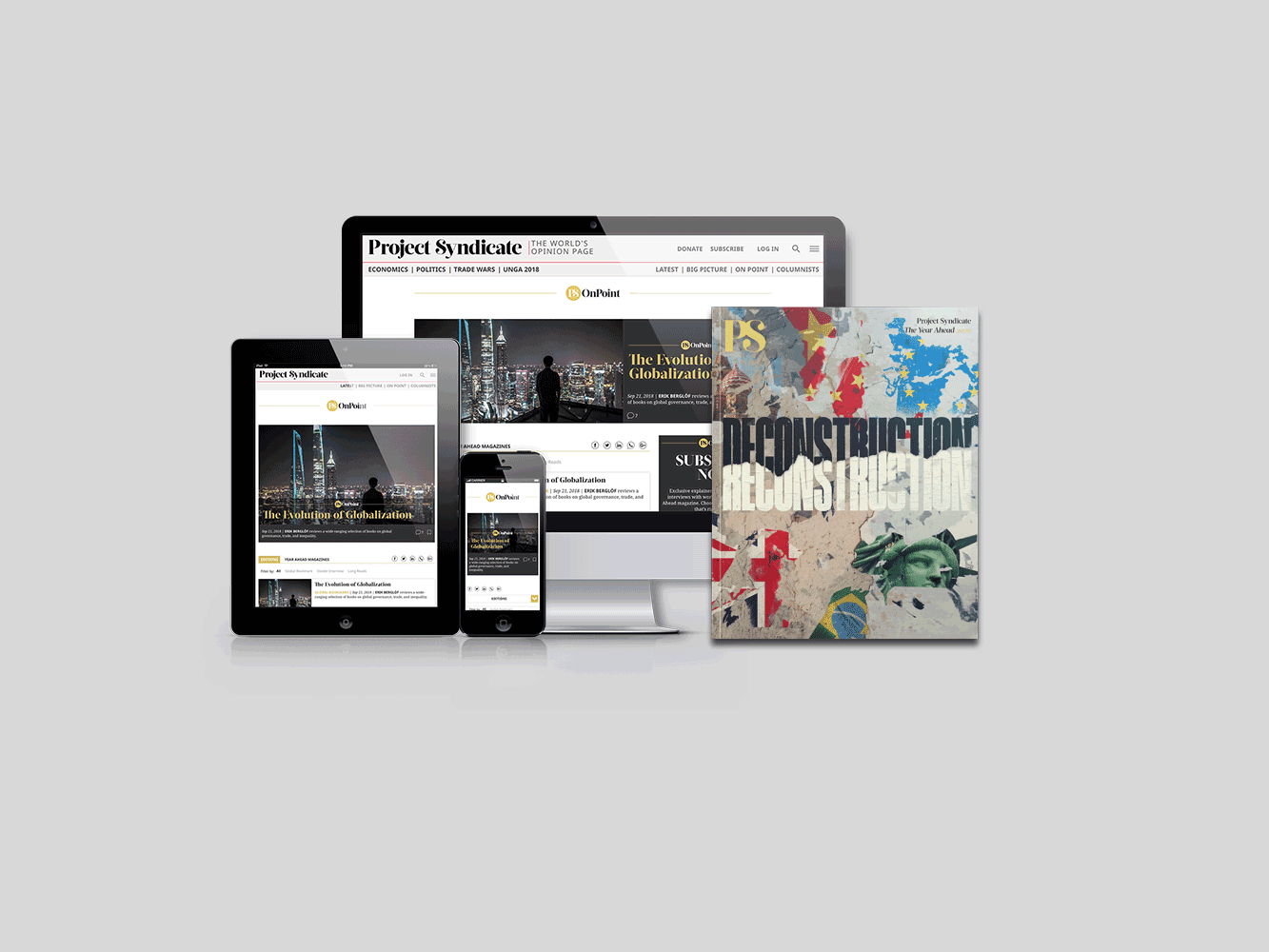 Subscribe to Project Syndicate
Enjoy unlimited access to the ideas and opinions of the world's leading thinkers, including weekly long reads, book reviews, and interviews; The Year Ahead annual print magazine; the complete PS archive; and more – all for less than $2 a week.
Das von den USA jüngst in Reaktion auf das Coronavirus verabschiedete Gesetzespaket geht nicht annähernd weit genug. Beim jetzigen Stand der Dinge stünden noch immer 80% der Arbeitnehmer im privaten Sektor ohne Krankenversicherung und bezahlte Ausfallzeiten da. Die Bestimmung, wonach man sich kostenlos testen lassen kann, ist kein Trost für diejenigen, die bereits schwer erkrankt sind oder die beim Verlust ihrer Arbeit auch ihre Krankenversicherung verlieren. Die USA sollten diesen Anlass nutzen, um dauerhaft bezahlte Urlaubszeiten für alle und eine allgemeine Krankenversicherung einzuführen.
Eine weitere Toppriorität ist es, die privaten Haushalte zur Notfallüberbrückung mit Bargeld zu unterstützen. Gerede über eine Ausschüttung von 1.000 Dollar für alle hat bei den Amerikanern bereits für Aufregung gesorgt – 2.000 Dollar wären besser. Doch geldliche Unterstützung allein reicht nicht aus. Im Gegenteil: Ohne die vorgenannten Bestimmungen und kühne Maßnahmen, um das sich auftuende Loch auf dem Arbeitsmarkt zu stopfen, dürfte der Großteil der Überbrückungsgelder verschwendet sein.
Wenn die Beschäftigungs- und Einkommensaussichten unsicher sind, versickert die finanzielle Unterstützung für Familien, so als fülle man Wasser in einen löchrigen Eimer. Was die USA und andere Länder wirklich brauchen, sind Maßnahmen zur Schaffung gut bezahlter Arbeitsplätze für die Zeit nach der Krise.
Daher sollten die Regierungen, nachdem sie alle unmittelbar erforderlichen Maßnahmen ergriffen haben, erneut mobil machen. Nur der Staat, hohe öffentliche Investitionen und große öffentliche Beschäftigungsprogramme werden – im Gegensatz zu einer weiteren schleppenden Erholung ohne Schaffung neuer Arbeitsplätze – einen schnellen Aufschwung sicherstellen. Während der letzten Krise heizten viele der Konjunkturimpulse eine galoppierende Ungleichheit an; diesmal muss das anders sein.
Die Situation verlangt nicht nach "Anstößen" oder "Anreizen", sondern nach direktem Handeln nach dem Vorbild des New Deal, des US Interstate Highway System und des Apollo-Programms. Die Regierungen sollten die Krise nutzen, um ein kühnes Investitionsprogramm für eine saubere grüne Infrastruktur einzuleiten, so wie sie der Grüne New Deal vorsieht. Schließlich ist eine weitere virale Epidemie unvermeidlich, und die Klimakrise verlangt FDR-artige Ambitioniertheit und Entschlossenheit.
Wenn die Pandemie dann hinter uns liegt, müssen die Neueinstellungen beginnen. Die Politik sollte schon jetzt öffentliche Dienstleistungs- und garantierte Arbeitsprogramme für alle, die beim Arbeitsamt vorsprechen, vorbereiten. Und diese Arbeitsplatzgarantie sollte mit Schulungs- und Ausbildungsmaßnahmen kombiniert werden, um den Arbeitnehmern zu helfen, sich für die Zeit, wenn sich die Wirtschaft wieder erholt, für besser bezahlte Arbeit im privaten Sektor zu qualifizieren.
Bis letzten Monat sprachen die Kommentatoren in den USA trotz historisch niedriger Arbeitslosenzahlen noch immer von einer begrenzten Aufnahmefähigkeit des Arbeitsmarktes infolge der Finanzkrise von 2008. Wie lange wird es erst dauern, um nach einer Pandemie, die einen erheblichen Teil der Volkswirtschaft aus dem Spiel nimmt, wieder das heutige Beschäftigungsniveau zu erreichen?
Ohne direkte, garantierte Beschäftigung erwarten uns Jahrzehnte erhöhter Arbeitslosigkeit. Menschen mit menschenwürdig bezahlter Arbeit können dagegen ihre Hypothekenraten bezahlen, sich Flugtickets kaufen und sich Restaurantbesuche leisten. Ein umfassendes an Angebot gut bezahlter Arbeit für alle Arbeitswilligen ist der sicherste Weg, um alle Wirtschaftssektoren wieder gesunden zu lassen.
Doch wie soll der Staat das alles bezahlen? Genauso, wie er alles Übrige bezahlt. Es sollte keine Pandemie oder einen Weltkrieg erfordern, um die Bürger zu erinnern, dass die US-Regierung sich selbst finanziert. Die öffentlichen Finanzinstitutionen der USA – Finanzministerium und US Federal Reserve – stellen sicher, dass alle staatlichen Rechnungen ohne Wenn und Aber bezahlt werden.
Es ist daher nichts weiter erforderlich, als dass der US-Kongress den Haushalt bewilligt und eine effektive Strategie zur Steuerung dieser und der folgenden Krisen entwirft. Niemand verlangt, dass wohlhabende Steuerzahler oder ausländische Kreditgeber für die Antwort bezahlen. Das ist nicht die Art und Weise, wie ein Staat, der seine eigene Währung kontrolliert, sich finanziert. Wir sollten also aufhören, die triviale Frage zu stellen, wie man dafür bezahlen soll. Das Geld aufzubringen ist nicht das Problem. Der Fokus sollte darauf liegen, gut bezahlte Arbeitsplätze für die Arbeitslosen zu schaffen.
Aus dem Englischen von Jan Doolan