Co by dělal Roosevelt?
NEW YORK – Dopady pandemie koronaviru nebudou vůbec podobné finanční krizi roku 2008 a konvenční stimulací – ani skutečně masivní konvenční stimulací – nebude dosaženo zotavení s odrazem ve tvaru písmene V. Jsme ve válce s COVID-19 a ve době války civilní produkce ustává a potřebná je pouze práce nezbytná pro samotné válečné úsilí.
K zastavení šíření tohoto viru je navíc bohužel nezbytná recese. Ve Spojených státech hrozí riziko propouštění, nucených dovolených, snížených platů a ztracených hodin u více než 50% pracovních míst. Prakticky každý sektor ekonomiky může očekávat ztrátu značné části svých obchodů, příjmy domácností dostanou zničující zásah a útraty spotřebitelů a firem strmě poklesnou. Propad výroby už začal; ekonomika služeb, zaměstnávající 80 % všech pracujících, bude následovat.
Jedna pandemie tak povede k další – k pandemii nezaměstnanosti. Lavina propouštění přinese vlnu platebních neschopností, bankrotů a snížených zisků. Dominový efekt přetrvá napříč mnoha oblastmi, od hroutících se státních a obecních daňových příjmů a podnikových úpadků po zchudlé komunity, upadající zdravotnické výsledky, bezdomovectví a "úmrtí ze zoufalství".
Jak by měly reagovat vlády? Tak jako vláda USA za prezidenta Franklina D. Roosevelta v době druhé světové války.
První prioritou je mobilizovat. Znamená to budovat dočasné polní nemocnice, průjezdní vyšetřovny a nouzová zdravotnická střediska. Znamená to roztočit kola výroby nezbytného vybavení a léků, dostatečně personálně zajistit zdravotnická zařízení a zřídit podpůrné služby pro hladové, lidi bez domova a ty nejohroženější. Znamená to nasadit armádu k desinfekci letišť, škol a významných veřejných prostor.
Zadruhé, musíme lidem ulehčit zůstávání doma, například zavedením krátkodobých odkladů splátek dluhů (i u půjček pro drobné podnikatele a u hypoték) a pozastavením účtů za služby související s bydlením, jak už činí některé evropské země. Vlády by také měly poskytovat podporu příjmů ve formě prodlouženého pojištění v nezaměstnanosti, potravinových poukázek a příspěvků na bydlení. V USA by se u veřejných dávek měly zrušit všechny požadavky na práci a federální vláda by měla poskytnout okamžitou finanční pomoc vládám států svázaných zákony o vyrovnaných rozpočtech.
Subscribe to Project Syndicate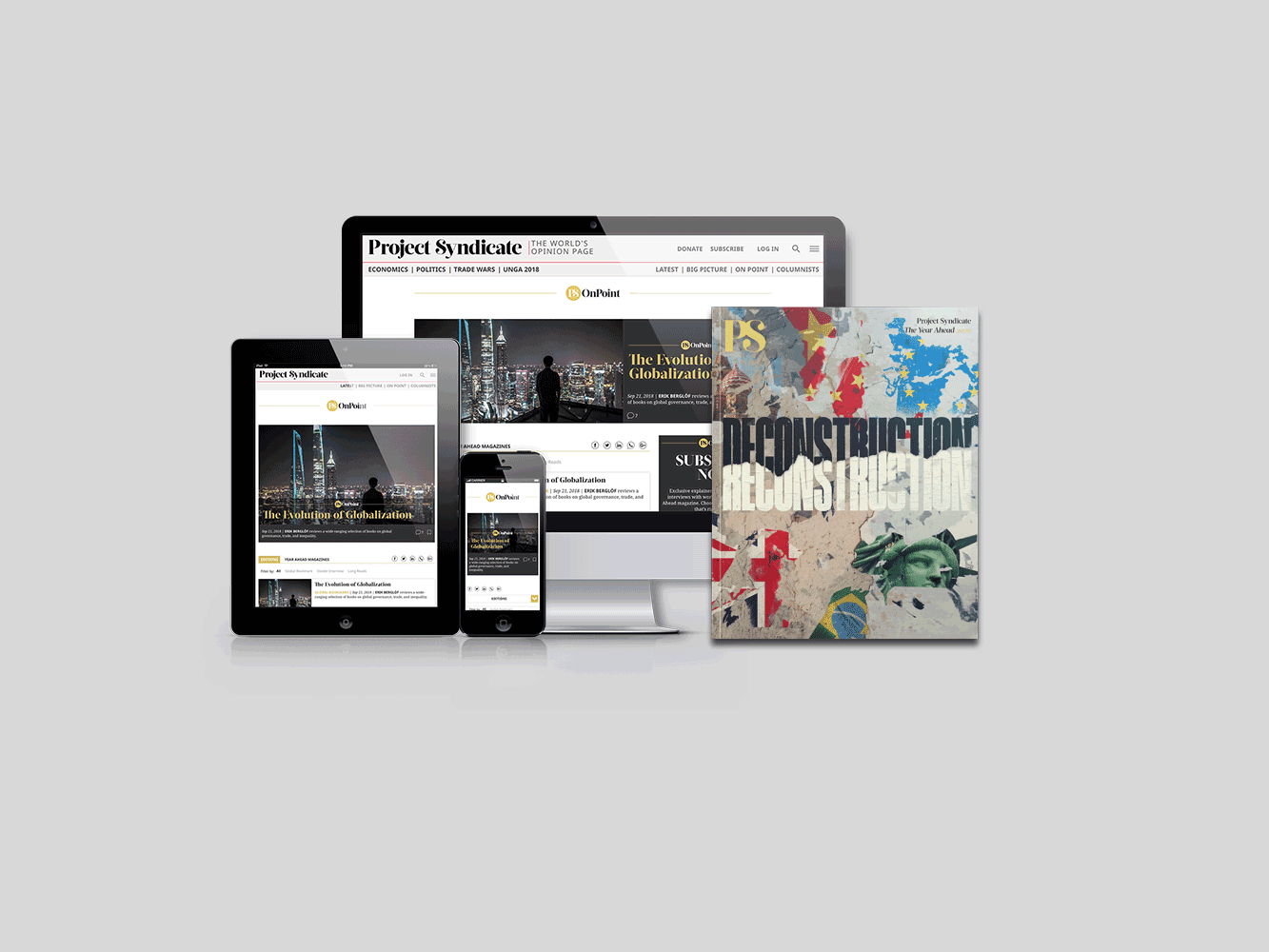 Subscribe to Project Syndicate
Enjoy unlimited access to the ideas and opinions of the world's leading thinkers, including weekly long reads, book reviews, and interviews; The Year Ahead annual print magazine; the complete PS archive; and more – all for less than $2 a week.
Balíček reagující na koronavirus, jejž nedávno zavedly USA, vůbec nejde dost daleko. Za současného stavu by tato legislativa stále ponechávala 80 % pracujících v soukromém sektoru bez pokrytí lékařských služeb a placeného volna. Zajištění bezplatného testování není žádnou útěchou těm, kdo jsou už vážně nemocní, ani těm, kdo v důsledku nezaměstnanosti přijdou o zdravotní pojištění. USA by měly této příležitosti využít k tomu, aby proměnily všeobecné placené volno a lékařskou péči pro všechny ve stálé politiky.
Další vrcholnou prioritou je poskytnout domácnostem nouzovou hotovostní podporu. Američany vzrušily úvahy o všeobecné výplatě tisíce dolarů – ještě lepší by byly dva tisíce. Samotná peněžitá pomoc ale stačit nebude. Právě naopak, bez výše zmíněných podpor a odvážných opatření k utěsnění děravějícího trhu práce, přijde velká část peněžních výplat vniveč.
Když jsou nejisté vyhlídky ohledně zaměstnání a příjmu, posílat rodinám peníze je jako lít vodu do děravého vědra. Co USA a další země ve skutečnosti potřebují, jsou politiky směřující k tvorbě dobrých pracovních míst, až krize pomine.
Právě proto by se vlády, jakmile uskuteční všechna opatření nezbytná pro dnešek, měly znovu mobilizovat. Rychlý odraz ode dna, namísto další vleklé rekonvalescence chudé na pracovní místa, zajistí jedině silný vládní sektor, silné veřejné investice a silné programy veřejné zaměstnanosti. Během minulé krize podněcovala značná část stimulace překotnou nerovnost; tentokrát by tomu mělo být jinak.
Situace nevyžaduje "povzbuzení" ani "pobídky", ale přímou aktivitu po vzoru politiky Nového údělu, mezistátní dálniční sítě USA a programu Apollo. Vlády by měly této krize využít jako příležitosti ke spuštění odvážného investičního programu čisté, zelené infrastruktury, jejíž vizi předkládá Zelený Nový úděl. Vždyť další virová epidemie je nevyhnutelná a klimatická krize vyžaduje ctižádost a odhodlání, jaké měl prezident Roosevelt.
Jakmile bude pandemie za námi, musíme začít najímat lidi. Tvůrci politik už by měli připravovat programy veřejné služby a zaručeného zaměstnání pro každého, kdo se objeví na úřadu práce. Tuto záruku zaměstnání by přitom měla doplňovat odborná příprava a vzdělávání, které by pracujícím pomohly získat lépe placenou práci v soukromém sektoru, až se ekonomika zotaví.
Komentátoři v USA až do minulého měsíce stále hovořili o nevytíženosti trhu práce od finanční krize roku 2008, navzdory historicky nízkým oficiálním údajům o nezaměstnanosti. Jak dlouho bude trvat návrat k současným úrovním zaměstnanosti po pandemii, která podrazí nohy podstatné části neinternetové ekonomiky?
Bez přímého, garantovaného zaměstnávání máme před sebou vyhlídku na desítky let zvýšené nezaměstnanosti. Alternativou je, že osoba vydělávající životní minimum dokáže splácet hypotéku, koupit si letenku a chodit do restaurací. Bohatá nabídka slušných pracovních míst pro všechny, kdo je chtějí, je nejjistějším způsobem jak přivést každý sektor hospodářství k plnému zdraví.
Jak to ale vláda všechno zaplatí? Stejně jako platí všechno ostatní. Nemělo by být zapotřebí pandemie ani světové války, aby občanům připomínaly, že vláda USA se financuje sama. Veřejné finanční instituce USA – ministerstvo financí a Federální rezervní systém – bez jakýchkoli otázek zajišťují, aby byly všechny vládní účty zaplacené.
Je tedy zapotřebí pouze to, aby Kongres vyčlenil rozpočet a zformuloval účinnou politiku ke zvládnutí této krize, jakož i krizí, které přijdou po ní. Nikdo nevyzývá k tomu, aby tuto reakci "zaplatili" movití daňoví poplatníci či zahraniční věřitelé. Tak se vláda, která ovládá vlastní měnu, nefinancuje. Přestaňme si tedy klást nepodstatnou otázku, jak se to zaplatí. Najít peníze není nikdy problém. Pozornost by se měla soustředit na tvorbu dobrých pracovních míst pro nezaměstnané.
Z angličtiny přeložil David Daduč