Por una COP pragmática
MADRID – Las últimas negociaciones sobre el clima han sido, cuando menos, acaloradas. Además de las recriminaciones habituales relacionadas con la financiación, hubo controversia por la elección de Sultan Al Jaber (director ejecutivo de la Abu Dhabi National Oil Company, ADNOC) como presidente de la próxima Conferencia de las Naciones Unidas sobre el Cambio Climático (COP28) que tendrá lugar en los Emiratos Árabes Unidos.
Pero para que el mundo pueda avanzar eficazmente en el reto que plantea el cambio climático, es esencial el compromiso de la industria de petróleo y gas, así como de la región del Golfo. En este sentido, la COP28 puede ser una reunión trascendental, si el resto del mundo consigue dejar a un lado los dogmas y centrarse en buscar puntos de acuerdo.
Este mensaje es particularmente importante para la Unión Europea, cuya estrategia frente al cambio climático se ha caracterizado con frecuencia por una combinación letal de ideología, soberbia y miopía. A pesar de su importante progreso reduciendo su huella de carbono y mejorando su eficiencia energética, no ha logrado diseñar un marco energético común, lo que socava la seguridad energética e -irónicamente- la sostenibilidad.
Quedó de manifiesto cuando en 2022 Rusia lanzó su invasión total de Ucrania y los países europeos tuvieron que buscar -a toda prisa- suministros de energía alternativos. Alemania eligió quemar carbón, el combustible fósil más contaminante. Ahora la UE se ve obligada a reevaluar la viabilidad de algunas de sus iniciativas verdes, entre ellas una ley que prohíbe la venta de coches con motor de combustión a partir de 2035 y la Ley de Restauración de la Naturaleza, un componente clave del Pacto Verde Europeo.
Además, aunque la UE se ha convertido en un modelo normativo global para la transición energética, sobreestima hasta qué punto su filosofía verde encuentra eco en el resto del mundo. Esto se aplica sobre todo a los países que no integran la OCDE, que se oponen a la idea de tener que dar el salto desde la pobreza energética a un consumo renovable y descarbonizado.
Estos Estados contribuyeron poco a la crisis climática y ahora se enfrentan al desafío gigantesco de poder ofrecer oportunidades económicas a poblaciones caracterizadas por el abultado aumento en términos absolutos, con crecimiento de las clases medias. Difícilmente se puede esperar que antepongan la sostenibilidad al desarrollo. Igualmente, deberían recibir financiación generosa del mundo rico, en particular, para sus proyectos de energías renovables e imperativos relacionados como la adaptación al cambio climático.
Introductory Offer: Save 30% on PS Digital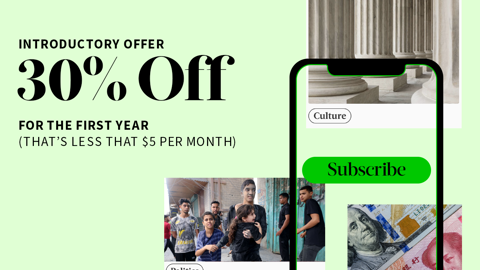 Introductory Offer: Save 30% on PS Digital
Subscribe now to gain greater access to Project Syndicate – including every commentary and our entire On Point suite of subscriber-exclusive content – starting at less than $5 per month.
La provisión de fondos hoy es muy inferior a lo que se necesita. Se calcula que, para que las economías emergentes tengan la posibilidad de alcanzar la neutralidad de carbono con razonable cobertura energética, tendrían que alcanzar unos 2,8 billones de dólares en inversión anual en energías limpias a principios de la próxima década: más del triple de los 770 000 millones de dólares destinados en 2022.
En 2021, las transferencias netas por préstamos oficiales a los países en desarrollo apenas llegaron a 38 000 millones de dólares. Los cien mil millones anuales en financiación climática que, en 2009, los países de altos ingresos prometieron entregar en 2020 no se han llegado a materializar en su totalidad. En lugar de eso, algunos donantes han empezado a supeditar la provisión de préstamos y ayudas internacionales al cumplimiento de condiciones referidas al clima. Mientras, Europa sigue compensando sus déficits de energía con gas, a menudo procedente de países como Senegal o Mozambique -a quienes ha negado cualquier financiación que no esté destinada a las energías renovables-.
Para que la COP28 sea un éxito, hay que dejar de lado el idealismo verde y la hipocresía. Hemos de fijar una agenda clara que tenga en cuenta todos los intereses que están en juego. Sólo podemos esperar la sostenibilidad de las iniciativas verdes y la aceleración de la transición energética si reconocemos las necesidades y los objetivos de todos los actores relevantes.
También hace falta una estrategia más realista para el sector de gas y petróleo. Para empezar, a día de hoy, sigue siendo esencial para la seguridad energética. Como sostiene un informe reciente de la Agencia Internacional de la Energía (AIE), la única forma de asegurar que la oferta gaspetrolera mundial no disminuye más rápido que la demanda es a través de la continuada inversión en el sector.
La AIE también señala que la industria debería estar invirtiendo en reducir la intensidad de emisiones de sus operaciones. De hecho, recortar las emisiones del sector (por ejemplo, evitando la quema de gas excepto en caso de emergencia y ampliando el uso de hidrógeno bajo en CO2 en las refinerías) es una de las maneras más rentables de reducir las emisiones mundiales totales y limitar el calentamiento global a corto plazo. Las empresas petroleras (comenzando por las de propiedad estatal) deberían comprometerse a cumplir objetivos tangibles y verificables en materia de reducción de emisiones.
Pero el sector de gas y petróleo puede jugar incluso otro papel -mayor- en la transición verde. Sus compañías tienen alcance global, disposición al riesgo, recursos financieros sustanciales y conexiones establecidas con las partes interesadas (por ejemplo, compradores y reguladores). También poseen mucha experiencia en proyectos offshore, producción de hidrógeno y transporte de combustible. Todas estas fortalezas se pueden poner al servicio de los objetivos sostenibles.
Algunas empresas, entre ellas ADNOC, ya han hecho avances no sólo en la reducción de la intensidad de carbono. También merece destacar el fondo corporativo de capital riesgo de la compañía saudita ARAMCO, provisto de quinientos millones de dólares y destinado a respaldar las energías renovables y tecnologías de eficiencia energética. Pero queda mucho más por hacer.
Para alentar al sector privado (y no sólo a las empresas gaspetroleras) a invertir más en la reducción de emisiones, debemos aprovechar la fijación del precio del carbono y los regímenes transfronterizos de comercio de derechos de emisión. Pero estas iniciativas necesitan tener en cuenta las diferencias en prioridades y necesidades energéticas, así evitando la creación de expectativas no realistas para las renovables.
Un planteamiento único para todos no sería ni justo ni eficaz. Cada país tiene que ser libre de buscar su propio equilibrio entre la sostenibilidad, la seguridad y la rentabilidad. La UE, por su parte, requiere un nuevo marco de acción climática que refleje una perspectiva más práctica y global; uno que tenga el gran atractivo necesario para lograr avances reales en la cuestión del cambio climático.
El mundo no puede darse el lujo de anteponer la ideología al pragmatismo. Una transición verde justa sólo será posible con un enfoque sobrio y equilibrado que tenga en cuenta las necesidades energéticas y de prosperidad de cada país. Para que haya progreso significativo en la COP28, no podemos caer en trivialidades; tenemos que empezar por identificar qué podemos poner cada uno -incluida la industria de petróleo y gas- sobre la mesa.