Návrat žurnalistiky
OXFORD – Po letech chatrného zdraví zaznamenává novinářská branže konečně známky skromného zotavení. Podle zprávy Digital News Report 2018 – nejobsáhlejšího průzkumu odběru digitálních médií – vykazuje počet předplatitelů růstový trend a důvěra odběratelů se stabilizovala. V případě tolik očerňované branže, která obchoduje s důvěrou, znamenají tyto křehké přírůstky významný pokrok.
Jistě, světová média se nadále potýkají s problémy; podle zprávy vypracované Reuters institutem pro výzkum žurnalistiky jen 44% odběratelů zpráv věří tomu, co publikují zavedené mediální značky. I to však představuje zvýšení o jeden procentní bod oproti loňsku a naznačuje to, že deficit důvěry v této branži se buď zastavil, nebo se dokonce snižuje.
Jiné průzkumy jsou ještě optimističtější; například každoroční Edelmanův barometr důvěry zjistil, že novináři opět získávají na důvěryhodnosti a celková důvěra v tradiční a internetovou žurnalistiku se nachází na sedmiletém maximu. Tato zjištění přiměla agenturu k prohlášení, že přichází "návrat expertů".
Možná je ještě příliš brzy na to, aby mediální exekutivci vyhlašovali vítězství, ale zjevně jde o dobrou zprávu pro sektor, jehož pověst v posledních letech utrpěla značné šrámy. Politická polarizace vyvolala v lidech podezíravost vůči mediálním kanálům, které nepodporují jejich názory, přičemž seškrtávání nákladů v redakcích zhoršilo kvalitu nabízené žurnalistiky. Nová data nicméně naznačují, že novináři nacházejí způsoby, jak tyto problémy řešit.
Možná nejpříznačnějším trendem v letošní zprávě Digital News Report je rostoucí nedůvěra ve zprávy sdílené prostřednictvím sociálních médií. Naše studie například zjistila, že jen 23% respondentů věří zprávám, které najdou na sociálních médiích, a pouhých 34% respondentů věří tomu, co objeví ve vyhledávačích. Tato čísla pravděpodobně znepokojí Google, Facebook a další technologické giganty, jejichž podnikání nestojí na důvěře o nic méně než činnost tradičních mediálních organizací.
Zatímco však platformy jako Facebook klopýtají, mnoho tradičních zpravodajských kanálů nachází pevnou půdu pod nohama; vývoj počtu předplatitelů tento závěr potvrzuje. Ze 74 000 respondentů průzkumu jich 14% uvedlo, že v uplynulých 12 měsících nejméně jednou zaplatilo za digitální zprávu, přičemž v severských zemích se průměrná hodnota blížila k 30%. Ve Spojených státech měly útoky prezidenta Donalda Trumpa na takzvaná "prolhaná média" právě opačný efekt a přiměly lidi k tomu, aby ve větší míře než kdykoliv dříve podpořili nezávislou žurnalistiku. Například v roce 2016 jen 9% amerických odběratelů platilo za internetové zpravodajství; v roce 2017 vzrostl tento podíl na 16% a na této hodnotě se udržuje i letos.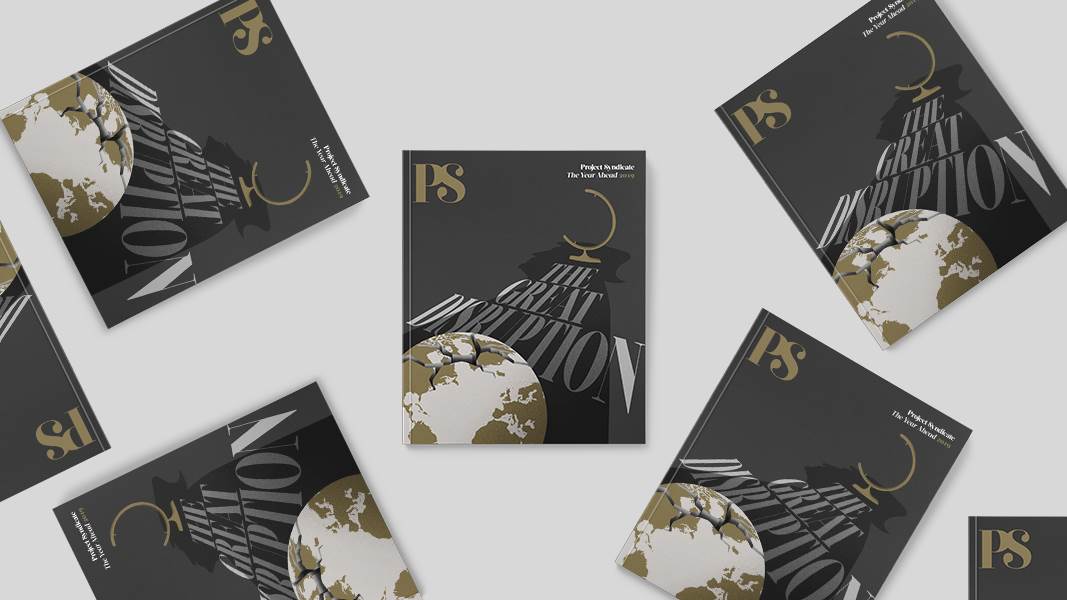 The Year Ahead 2019
Featuring commentaries by Joseph Stiglitz, Sri Mulyani Indrawati, Angus Deaton, Célestin Monga, Jean-Claude Juncker, and other leading thinkers. Now available for pre-order.
Dokonce i v zemích, jako je Velká Británie, které nemají nouzi o bezplatné zpravodajské webové stránky, lidé investují do kvalitního zpravodajství. Model žádostí o dary či plateb za členství zavedený deníkem Guardian přináší finanční obrat. Téměř ve všech zkoumaných zemích vykazují nejvyšší ochotu platit za obsah mladí lidé na politické levici.
Někteří kritikové tvrdí, že model plateb za média je v rozporu s původním duchem internetu jakožto místa určeného k bezplatné výměně myšlenek, zpráv a informací. Přesun nejlepších reportáží za platební brány podle odpůrců povede ke vzniku zpráv druhé kategorie pro občany druhé kategorie.
Tento argument však opomíjí tři klíčové argumenty. Za prvé lze předpokládat, že počet digitálně připojených lidí, kteří si vůbec nemohou dovolit platit za zprávy, je velice malý; ochota k platbám je v daleko větší míře otázkou priorit. Platba za něco, co člověk vnímá jako cenné, navíc pomáhá tuto věc cennou udržet, jak dokládá posun k prioritizaci modelů členství oproti ryze transakčním přístupům.
A konečně i pro ty, kteří opravdu platit nemohou, existují schůdné možnosti, jak dostat kvalitní žurnalistiku i do nízkopříjmových domácností. Například by se daly upravit daňové zákony tak, aby byl výkon žurnalistiky dostupnější, a vládní či nadační financování by mohlo zesílit podporu programů veřejnoprávních médií.
Když lidé platí za obsah, získávají novináři pobídku k tomu, aby ho poskytovali. Kontrolují hodnotu svých produktů, důkladně ověřují fakta, inovují, zkoumají a odstraňují laciný humbuk určený k upoutání pozornosti, který dnes zamořuje mnoho sociálních médií. A co je ze všeho nejlepší, tyto trendy se navzájem posilují; čím kvalitnější je žurnalistika, tím více spotřebitelů ji finančně ohodnotí.
Mediální průmysl o sobě už dlouho nemohl přinést dobré zprávy. Když nyní tuto možnost máme, je naší povinností pracovat usilovněji než kdykoliv dříve, abychom trend ke kvalitě, důvěryhodnosti a finanční životaschopnosti udrželi.
Z angličtiny přeložil Jiří Kobělka.