Poderá uma união monetária na África Ocidental funcionar?
YAOUNDÉ – Os 15 países da Comunidade Económica dos Estados da África Ocidental concordaram em adotar, a partir do próximo ano, uma nova moeda partilhada, o "ECO". Mas, tal como a experiência da zona euro demonstrou, as uniões monetárias podem ser de difícil gestão. Criar uma que seja bem-sucedida exigirá que os países da CEDEAO superem sérios desafios.
O trabalho do economista Robert Mundell sugere que uma "área monetária ideal" tem de satisfazer quatro condições principais. A primeira é um mercado de trabalho amplo e integrado que permita aos trabalhadores deslocarem-se facilmente por toda união monetária para preencherem as lacunas de emprego. A flexibilidade de preços e salários, juntamente com a mobilidade de capital, também são necessárias para eliminar os desequilíbrios comerciais regionais. Estas duas condições implicam a necessidade de uma terceira: um mecanismo centralizado de transferências fiscais para países que sofram como resultado da mobilidade da mão de obra e do capital. Por fim, os países participantes deverão ter ciclos económicos semelhantes, para evitar um choque em qualquer área.
Os estados-membros da CEDEAO estão bem cientes dessas condições, que orientaram os seis critérios de convergência do ECO. Esses critérios incluem um défice orçamental abaixo de 3% do PIB; uma dívida pública não superior a 70% do PIB; uma inflação de 5% ou menos; e uma taxa de câmbio estável. Além disso, as reservas brutas em moeda estrangeira devem ser grandes o suficiente para fornecerem pelo menos três meses de cobertura das importações e o défice de financiamento do banco central não deve exceder 10% da receita tributária do ano anterior.
Até agora, os países da CEDEAO estão a ter dificuldades em satisfazer esses critérios. Por exemplo, apenas cinco países – Cabo Verde, Costa do Marfim, Guiné, Senegal e Togo – satisfazem os requisitos em matéria de inflação e défices orçamentais. Essa realidade dececionante levou Mahamadou Issoufou, presidente da CEDEAO e presidente do Níger, a confirmar que, enquanto "os países que estiverem preparados lançarão a moeda única" em 2020, "os países que não estiverem preparados ingressarão no programa, à medida em que forem cumprindo todos os seis critérios de convergência".
E, no entanto, garantir que todos os membros satisfaçam os critérios de convergência é apenas o primeiro passo para se criar uma união monetária da África Ocidental bem-sucedida. Os países da CEDEAO são assolados pela insegurança e pela corrupção e atualmente têm muitas barreiras tarifárias e não tarifárias arbitrárias em vigor. Além disso, a infraestrutura da cadeia de fornecimento da região permanece inadequada. E, se a Nigéria se juntar, a união poderá ficar sujeita a um desequilíbrio estrutural significativo: com a maior economia de África, a Nigéria é responsável por 67% do PIB total do bloco.
Para complicar ainda mais, resta saber até que ponto as forças externas, especialmente a França, moldarão a trajetória da união monetária. A CEDEAO inclui oito países francófonos – Benin, Burkina Faso, Costa do Marfim, Guiné-Bissau, Mali, Níger, Senegal e Togo – que tiveram uma moeda única, o franco CFA da África Ocidental, desde os dias do domínio colonial francês.
Subscribe now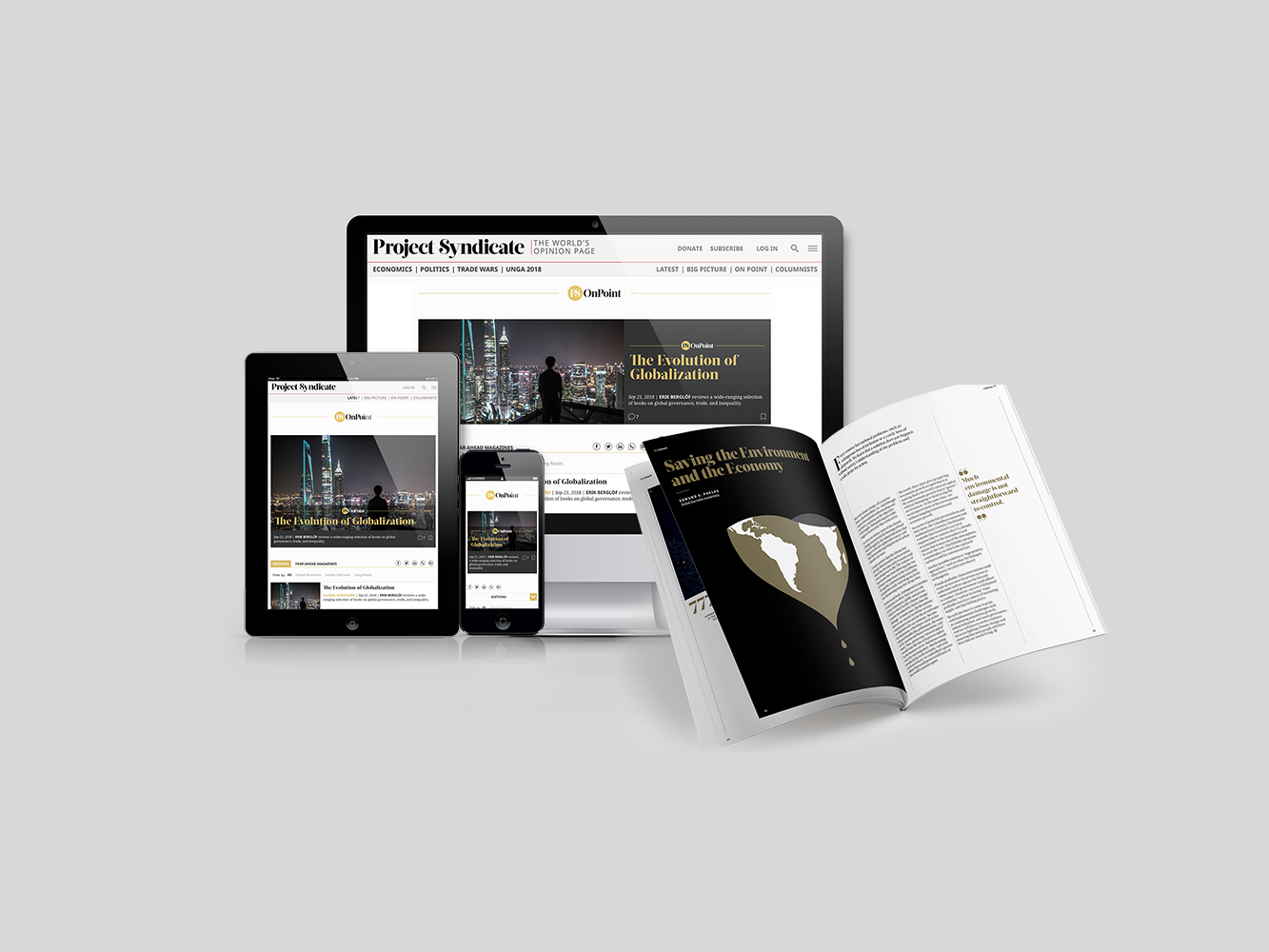 Subscribe now
Subscribe today and get unlimited access to OnPoint, the Big Picture, the PS archive of more than 14,000 commentaries, and our annual magazine, for less than $2 a week.
De facto, foi inicialmente proposto que os sete países restantes da CEDEAO – Cabo Verde, Gâmbia, Gana, Guiné, Libéria, Nigéria e Serra Leoa – deveriam primeiro formar uma união monetária por conta própria. A partir do momento que essa nova união monetária provasse ser funcional e valiosa para os seus membros, seria muito mais fácil convencer aqueles que usam o franco CFA a juntarem-se aos seus parceiros da África Ocidental.
Afinal de contas, a moeda apoiada por França, atualmente indexada ao euro, oferece vantagens significativas, incluindo a estabilidade da taxa de câmbio e taxas de juro mais baixas. Os membros da união monetária do franco CFA da África Ocidental podem não querer arriscar esses benefícios ao ingressarem numa união monetária não comprovada com países que têm um histórico de altas taxas de juro e inflação. E a própria França tem interesse na rejeição do ECO por parte dos países com o franco CFA, uma vez que eles depositam metade das suas reservas estrangeiras no tesouro francês.
Apesar destes extraordinários desafios, há razões para ser otimista em relação ao ECO – a começar pelo seu potencial para acelerar a integração regional. Uma união monetária bem-sucedida da CEDEAO provavelmente estimularia o progresso nas zonas monetárias da África Oriental e Austral que foram propostas. Isso contribuiria muito para o avanço progressivo da ambiciosa Área de Livre Comércio Continental Africana.
A experiência da zona euro mostrou como as uniões cambiais podem ser indisciplinadas e como é importante continuar a experimentar e a adaptar. Uma união da CEDEAO não será diferente. Mas se os países membros se comprometerem a fazê-la funcionar, o ECO poderá ser um trunfo para o crescimento e desenvolvimento regional – e continental.