Une union monétaire pour l'Afrique de l'Ouest ?
YAOUNDÉ – Les 15 pays de la Communauté économique des Etats de l'Afrique de l'Ouest (CEDEAO) ont convenu d'adopter dès l'année prochaine une devise commune, l'ECO. Mais comme l'expérience de la zone euro le montre, une union monétaire peut être difficile à gérer. Pour qu'elle réussisse, les pays de la CDEAO devront surmonter de sérieuses difficultés.
Selon l'économiste Robert Mundell, une union monétaire optimale doit satisfaire à quatre conditions principales. Premièrement il y faut un marché du travail étendu et intégré qui permette aux travailleurs de se déplacer facilement au sein de l'union pour répondre aux besoins en terme d'emplois ; deuxièmement il doit y avoir flexibilité des prix et des salaires et libre circulation des capitaux pour supprimer les déséquilibres commerciaux régionaux. Ces deux conditions supposent qu'une troisième soit remplie : l'existence d'un mécanisme centralisé pour réaliser des transferts budgétaires au profit des pays qui seront les perdants de la mobilité du travail et des capitaux. Enfin, pour éviter une crise dans un secteur ou un autre, les pays participants doivent avoir des cycles des affaires qui se ressemblent.
Les pays membres de la CEDEAO ont parfaitement conscience de la nécessité de remplir ces conditions qui sont à la base des six critères de convergence de l'ECO : 1) un déficit budgétaire inférieur à 3% du PIB ; 2) une dette publique qui ne dépasse pas 70% du PIB ; 3) une inflation qui ne dépasse pas 5% ; 4) un taux de change stable ; 5) des réserves brutes en devises étrangères permettant de couvrir au moins 3 mois d'importation ; 6) un déficit de financement de la banque centrale inférieur à 10% des recettes budgétaires de l'année précédente.
Jusqu'à présent, les pays de la CEDEAO se débattent difficilement pour respecter ces critères. Ainsi seuls 5 pays (le Cap-Vert, la Côte d'Ivoire, la Guinée, le Sénégal et le Togo) respectent les critères relatifs à l'inflation et au déficit budgétaire. Cette situation peu encourageante a conduit Mahamadou Issoufou qui est à la fois président de la CEDEAO et du Niger à souligner que les pays qui y sont prêts vont adopter la devise commune en 2020, tandis que les autres le feront quand ils respecteront les 6 critères de convergence.
Or le respect des critères de convergence par tous les pays participants n'est que la première étape vers le succès de l'union monétaire de l'Afrique de l'Ouest. Les pays de la CEDEAO sont confrontés à l'insécurité et à la corruption, auxquelles s'ajoutent beaucoup de barrières tarifaires et non tarifaires arbitraires. Par ailleurs, l'infrastructure de la chaîne d'approvisionnement de la région reste encore inadéquate. Et si le Nigéria rejoint l'union, cela créera une instabilité structurelle significative en son sein, car ce pays compte pour 67% du PIB du bloc.
La situation sera encore plus complexe dans la mesure où des forces extérieures, notamment la France, chercheront à exercer leur influence sur cette union monétaire. La CEDEAO inclut 8 pays francophones (le Bénin, le Burkina Faso, la Côte d'Ivoire, la Guinée-Bissau, le Mali, Niger, le Sénégal et le Togo) qui disposent d'une monnaie commune, le franc CFA, depuis la présence coloniale française dans cette région.
Subscribe now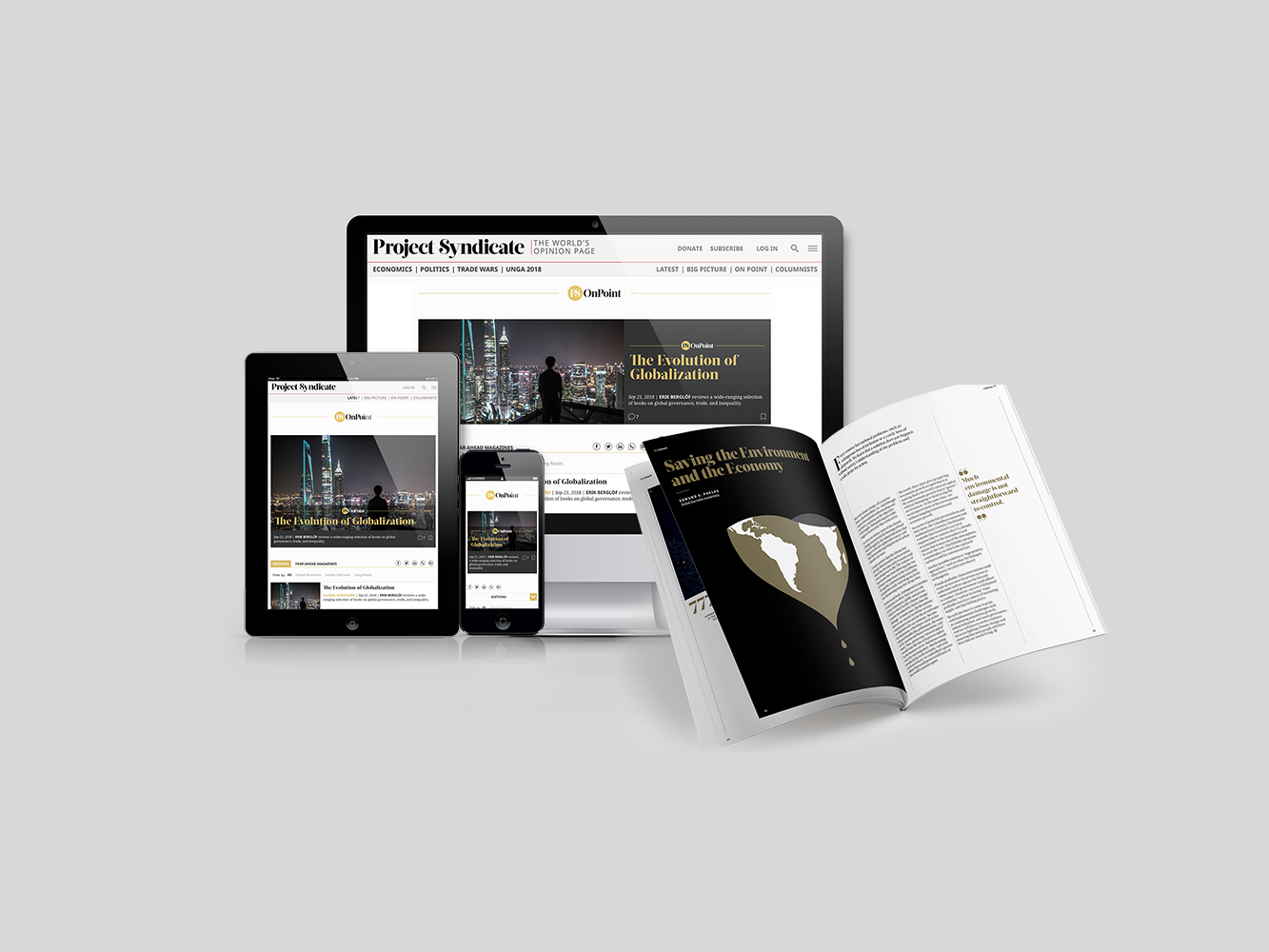 Subscribe now
Subscribe today and get unlimited access to OnPoint, the Big Picture, the PS archive of more than 14,000 commentaries, and our annual magazine, for less than $2 a week.
L'idée initiale était que les 7 autres pays de la CEDEAO (Le Cap-Vert, la Gambie, le Ghana, la Guinée, le Liberia, le Nigeria et la Sierra Leone) forment dans un premier temps leur propre union monétaire. Une fois celle-ci fonctionnelle et ayant fait preuve de son utilité, il serait alors bien plus facile de convaincre les pays utilisant le franc CFA de se joindre à leurs partenaires d'Afrique de l'Ouest.
Le franc CFA qui est adossé sur l'euro offre des avantages significatifs, en particulier la stabilité du taux de change et des taux d'intérêt faibles. Les pays membres de la zone CFA ne voudront peut-être pas prendre le risque de perdre ces avantages en rejoignant une union monétaire qui n'a pas fait ses preuves, et dont les membres ont un passé de taux d'intérêt et d'inflation élevés. Quant à la France, elle préfèrerait sans doute que les pays de la zone CFA rejettent l'ECO, car ils déposent la moitié de leurs réserves en devises étrangères dans les caisses du Trésor français.
Malgré ces défis considérables, il y a des raisons d'être optimiste pour l'avenir de l'ECO - à commencer par le coup de fouet qu'il pourrait donner à l'intégration régionale. Une union monétaire réussie au sein de la CEDEAO encouragerait probablement la création d'une union monétaire en Afrique de l'Est et en Afrique australe. Cela serait un grand pas en avant vers le projet ambitieux de création d'une zone de libre-échange continentale africaine.
L'Histoire de l'euro montre d'une part à quel point une union monétaire peut être instable, et d'autre part l'importance qu'il y a à expérimenter et à adapter - les pays membres de la CEDEAO doivent en tenir compte. Néanmoins, s'ils s'investissent suffisamment dans la création et le fonctionnement de la zone ECO, celle-ci pourrait être un atout pour la croissance et le développement de la région - et du continent.
Traduit de l'anglais par Patrice Horovitz