Realita klimatického rizika ve finančnictví
LAUSANNE, ŠVÝCARSKO – Seniorní vědecký pracovník Hooverova ústavu John H. Cochrane v nedávném komentáři obhajuje, že "klimatické finanční riziko" je blud. Vychází z poutavé premisy, že změna klimatu nepředstavuje pro globální finanční soustavu hrozbu, protože se – společně s postupným útlumem fosilních paliv, který je k jejímu řešení nezbytný – jedná o dění, o jehož průběhu už všichni vědí. Finanční regulaci související s klimatem považuje za trojského koně jinak nepopulární politické agendy.
S tím nesouhlasíme. V prvé řadě by člověk měl připustit souvislosti, za nichž regulace vzniká. Co se týče klimatické politiky, půdu připravil Mezivládní panel pro změnu klimatu svou šestou hodnoticí zprávou, která s vysokou mírou jistoty uzavírá, že zemské klima se mění a že příčinou jsou činnosti člověka. Ekolog William Ripple, spoluautor jiné nedávné studie o "známkách života" naší planety, jde ještě dál: "Přibývá důkazů, že ve vztahu k významným součástem systému Země se blížíme ke zlomovým bodům anebo jsme je už překročili."
Na rozdíl od globální finanční krize roku 2008 – kdy se sanovaly banky, které na sebe vzaly nadměrná rizika, a globální finanční regulace byla ve světle nového poznání ohledně vzájemně závislých finančních trhů důkladně revidována – vyústí nebrzděná změna klimatu v krizi s nevratnými důsledky.
Otázka, jak ji klade Cochrane, zní, zda finanční regulace s vazbou na klima dokáže dosáhnout čehokoli, co by nám pomohlo takovým důsledkům předejít. Odpověď je sice složitá a v současnosti neúplná, ale my bychom zastávali názor, že ano. Finanční regulaci zacílenou na zmírňování klimatického rizika je vskutku vhodné uplatnit, protože v sázce je přespříliš na to, abychom dopustili, že dobrou volbu potopí argument, že není dokonalá.
Zamysleme se nad některými argumenty ohledně systémového finančního rizika a extrémních klimatických událostí. Zaprvé se říká, že rizikovost "postižených aktiv" – především aktiv vázaných na fosilní paliva – se stane běžnou realitou života a ponesou ji jen investoři. Tady Cochrane správně poukazuje, že investice do fosilních paliv jsou odjakživa rizikové. Lze však rozumně tvrdit, že rozšíření tohoto energetického zdroje by se mělo nechat výhradně na tržních aktérech nebo že náklady ponesou pouze investoři?
Přestože v zemích jako Spojené státy a Velká Británie se spotřeba fosilních paliv na osobu od roku 1990 snížila, jinde se celková spotřeba dramaticky zvýšila, takže během posledních 40 let celosvětově vzrostla o 50%. Dvěma největšími producenty uhelné energie na planetě byly v roce 2020 Čína a Indie, které ve výrobě elektřiny spoléhaly na uhlí z 61 %, respektive 71 %. Tamní ekonomiky, stejně jako ekonomiky mnoha dalších rozvojových zemí, by strmý úbytek energie z fosilních paliv jednoduše nevydržely.
Subscribe to Project Syndicate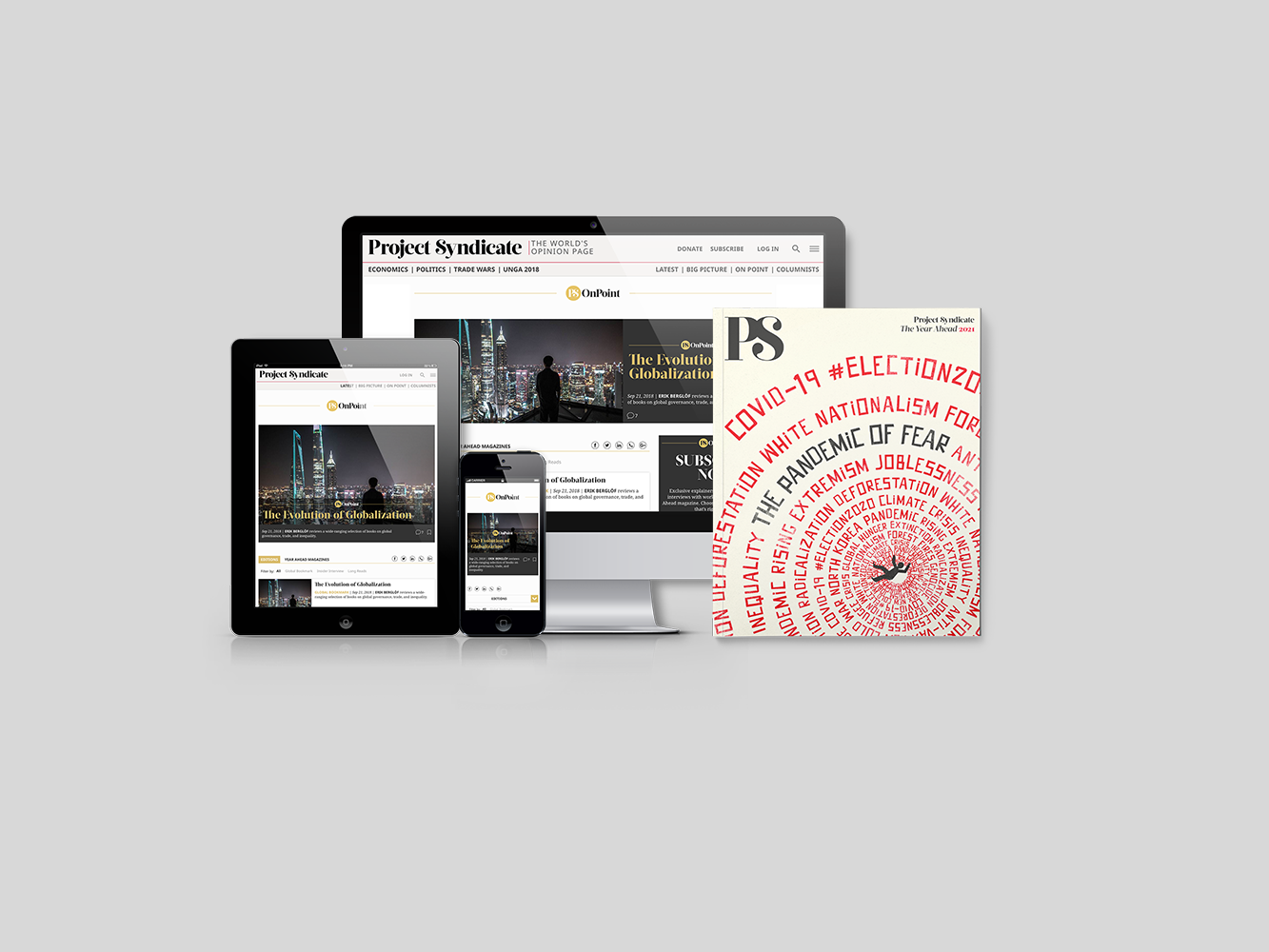 Subscribe to Project Syndicate
Enjoy unlimited access to the ideas and opinions of the world's leading thinkers, including weekly long reads, book reviews, topical collections, and interviews; The Year Ahead annual print magazine; the complete PS archive; and more – for less than $9 a month.
Cochrane také nadnáší, že neexistuje vědecky potvrzená pravděpodobnost, že extrémní klimatické události během příštího desetiletí zapříčiní systémovou finanční krizi, a že tudíž regulační orgány nedokážou zhodnotit rizika v bilancích finančních ústavů ve výhledu na pět či deset let. Znovu promyslet aktuální aspekty regulace by nás ale měl přimět už samotný rozsah výzvy.
Máme-li teplotní nárůsty v tomto století udržet v rozmezí do 2° Celsia oproti předprůmyslovým úrovním, je nezbytné nespálit zhruba 80 % všech zásob uhlí, třetinu všech zásob ropy a polovinu všech zásob plynu. V zemi je nutné nechat všechnu arktickou ropu a zbytek kanadských ropných písků, největšího světového naleziště ropy, což musíme začít uplatňovat téměř okamžitě.
Konečně nás prý technokratická regulace klimatických investic nedokáže ochránit před nemodelovanými zlomovými body. Tento náhled ovšem jednoduše přehlíží rozsáhlou literaturu v oblasti klimatické ekonomie. Na tomto poli se široce odkazuje na laureáta Nobelovy ceny za ekonomii Williama Nordhause. Jeho model nazvaný Dynamická integrovaná ekonomie klimatu (DICE) ovlivnil vlastní modelování zlomových bodů mnoha vědců a ekonomů a vláda USA se už o tyto "integrované hodnoticí modely" opírá při formulaci politik a kalkulaci "společenské ceny uhlíku".
Tato provázanost mezi ekonomikou, politickými přístupy, politikou, veřejným míněním a regulací by nám měla být dobře známá z krachu roku 2008. Nebezpečné předlužení, které tehdejší krizi vyvolalo, bylo veřejným tajemstvím; ti, kdo byli politicky a kulturně v postavení s ním něco dělat, však projevili ochotu popírat systémové riziko, jež z něj plynulo. V debatě o klimatu lze nalézt totéž popíračství. Podle Centra pro americký pokrok 139 současných členů Kongresu USA (109 poslanců a 30 senátorů, většina republikánského klubu) "v poslední době proneslo výroky zpochybňující jasný, usazený vědecký konsenzus, že svět se otepluje – a že na vině je lidská činnost".
Cochrane výřečně obhajuje, proč by se zákonodárci měli soustředit na tvorbu soudržných a vědecky odůvodněných, leč oddělených reakcí na změnu klimatu a na finanční systémové riziko a neusilovat o prosazení klimatické finanční regulace. Nejedná se ale o volbu buď-anebo. Potřebujeme oba typy politik a potřebujeme koordinaci mezi těmito dvěma oblastmi.
Měli bychom tudíž vítat přístup projevující se v Radě ministryně financí USA Janet Yellenové pro dohled nad finanční stabilitou, kde se sešli přední regulátoři a byli pověřeni úkolem předejít opakování kolapsu Wall Street z roku 2008. Yellenová uvedla, že tohoto tělesa složeného z řady regulatorních orgánů využije jako svého hlavního nástroje k hodnocení klimatických rizik a sestavení politik výkaznictví, jichž je zapotřebí k přechodu na nízkouhlíkovou ekonomiku.
Ať je to třeba sebevíc proti intuici, finanční regulace související s klimatem by mohla zavést novou podobu politické zodpovědnosti, neboť by vlády i jednotlivce (volené i nevolené) přiměla jít svými rozhodnutími s kůží na trh. Taková zodpovědnost před krizí roku 2008 a během ní citelně chyběla. Za předpokladu politické vůle by seriózní uvažování o regulaci klimatického finančního rizika mohlo otevřít plodnou debatu o podobném postupu na všech zanedbávaných politických frontách.
Z angličtiny přeložil David Daduč