Gdy Tama Polityczna Się Łamie
LONDYN – Duże przestrzenie w Europie są zalane, a zachód Ameryki pogrążony jest w upale, ogniu i suszy. Zamożne kraje doświadczają tego, co wiele krajów rozwijających się od zawsze wiedziało: zmieniający się klimat może szybko stać się nie do opanowania, gdy zawiedzie nasza kontrola nad wodą.
Po katastrofach tego letniego sezonu przywódcy polityczni, jak kanclerz Niemiec Angela Merkel czy gubernator stanu Oregon Kate Brown, wzywają do przyspieszenia globalnej walki ze zmianami klimatycznymi. Ale chociaż redukcja emisji gazów cieplarnianych jest pilnie potrzebna, to jednak tutaj nie wystarczy. Utrata bezpieczeństwa wodnego bogatych społeczności jest dowodem nie tylko zmieniającego się klimatu, ale także porażki politycznej na większą skalę.
Na początku XX wieku wszyscy byli rutynowo narażeni na trudne warunki klimatyczne. Na przykład zachodnia część Stanów Zjednoczonych była w dużej mierze niezdatna do zamieszkania dla osób przyzwyczajonych do łagodnego klimatu. Sady kalifornijskiej Imperial Valley miały dopiero nadejść, a ich żyzna gleba wyschła i zamieniła się w niezdatną do orki skorupę. Miasta, które teraz zajmują pustynie regionu – San Diego, Los Angeles, Las Vegas, Phoenix – były pozbawionymi wody placówkami, które nie były w stanie utrzymać większej populacji.
Podobnie od upadku Cesarstwa Zachodniorzymskiego w V wieku europejski krajobraz pozostał w dużej mierze nieokiełznany. Możemy teraz myśleć o starych lasach kontynentu jako o romantycznej dziczy, ale dziewiętnastowieczne bajki dla dzieci opisywały je dokładniej jako nieprzeniknione, bagniste miejsca zamieszkane przez wilki i bandytów. Przez stulecia holenderscy inżynierowie próbowali odzyskać ziemie na całym kontynencie, ale konsekwentnie nie udało im się osiągnąć trwałego bezpieczeństwa.
W tym czasie Qing Chiny zyskały światową sławę dzięki zdolności kontrolowania potężnych rzek Azji (umiejętność, którą Adam Smith uważał za ogromne źródło przewagi). A jednak nawet Niebiańskie Imperium nie mogło uniknąć powtarzających się klęsk żywiołowych. Na początku XX wieku system klimatyczny nadal rządził krajobrazem. Jedyną uniwersalną formą "dostosowania się do klimatu" była akceptacja.
Ale w pewnym momencie wszystko się zmieniło. Dwie wojny światowe i rosnące uwłaszczenie polityczne podsyciły żądania powszechnego dobrobytu. Wzrost gospodarczy – stosunkowo nieciekawe zjawisko dla dziewiętnastowiecznych elit, które nie musiały dzielić się bogactwem – stał się głównym zajęciem polityków odpowiedzialnych przed bezrobotnymi i tymi, którzy nie mieli solidnego podłoża. Niezawodny dostęp do wody stał się imperatywem politycznym oraz instrumentem budowania państwa.
Subscribe to Project Syndicate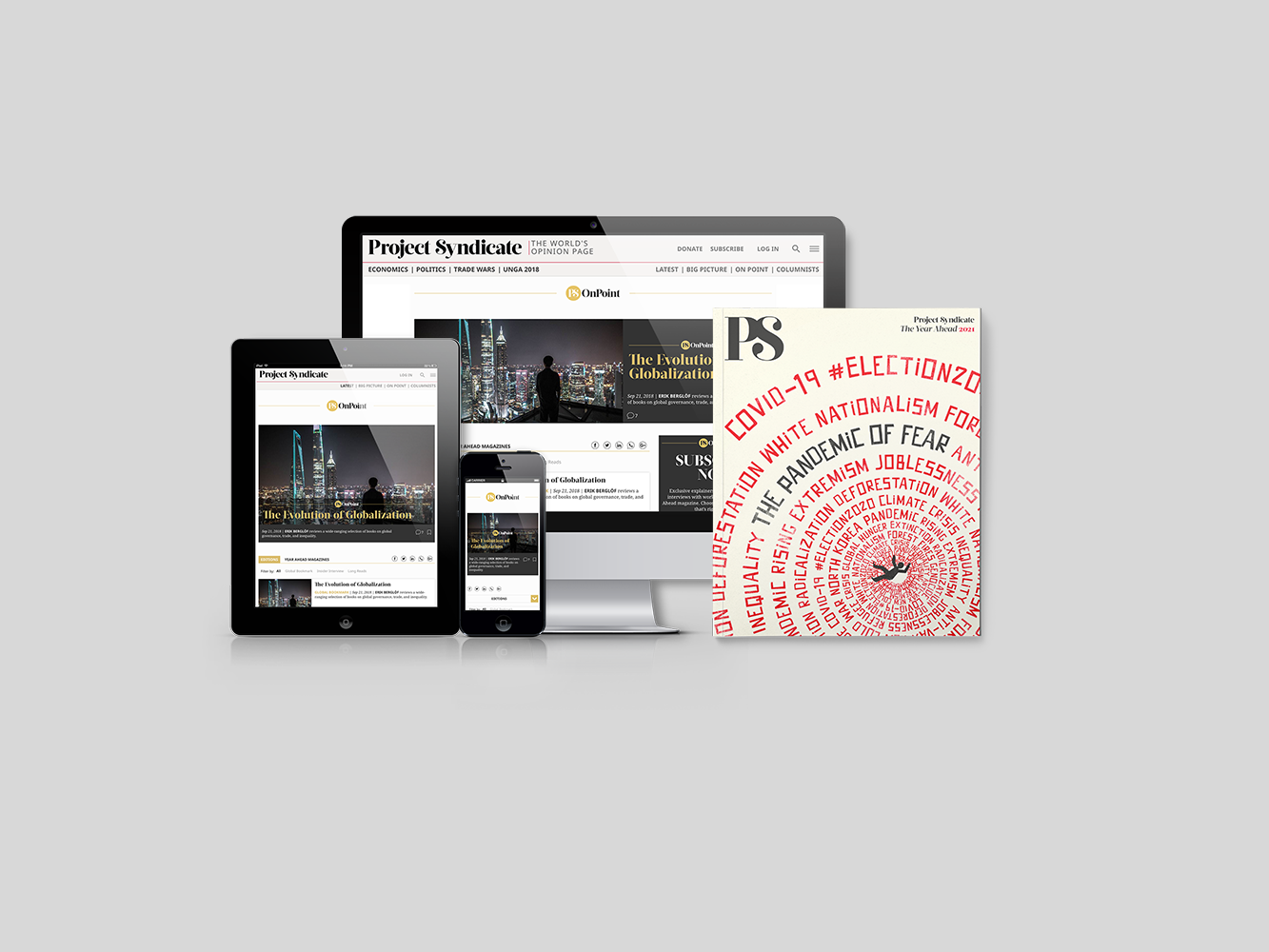 Subscribe to Project Syndicate
Enjoy unlimited access to the ideas and opinions of the world's leading thinkers, including weekly long reads, book reviews, topical collections, and interviews; The Year Ahead annual print magazine; the complete PS archive; and more – for less than $9 a month.
Większość krajów, które mogły sobie na to pozwolić, zaczęła przekształcać swoje krajobrazy wodne w służbie gospodarki konsumenckiej i rozszerzającej się polityki. Projekty rekultywacyjne dodały grunty uprawne i poszerzyły możliwości gospodarcze. Potem pojawiła się energia wodna, pierwsze źródło energii elektrycznej, którą można było w pełni skalować, aby wspierać industrializację i masowe zatrudnienie. Rzeki stały się planami rozwoju.
Gdy miasta rosły, powodzie – tragiczny fakt do tej pory – stały się politycznie nie do zniesienia. Niehigieniczne warunki były eliminowane przez niemal powszechny dostęp do zasobów czystej wody. Kształt współczesnego krajobrazu powoli się zmieniał, wypełniając go wałami, wałami przeciwpowodziowymi, tamami, kanałami i zbiornikami. Były one niezmiennie finansowane przez nową potęgę gospodarczą państwa i wspierane aspiracjami poszerzonego elektoratu.
Ameryka była liderem, dostarczając jedne z najbardziej znanych projektów wodnych XX wieku, od zapór Hoovera i Fort Peck po zarządzanie przez Korpus Inżynieryjny Armii Dolnej Rzeki Missisipi i Władz Doliny Tennessee.
Inwestycje w nowoczesną infrastrukturę wodną rozprzestrzeniły się po całym świecie, napędzając transformację na skalę planetarną. Na początku XX wieku ludzkość praktycznie nie miała magazynów wody czy dużych zapór; jednak w latach 70-tych infrastruktura mogła wyłapać mniej więcej jedną piątą całego spływu na planecie. Gdy ludzie zmieniali krajobraz, pozostawiając po sobie szeroki ślad niezamierzonych konsekwencji środowiskowych, pielęgnowano modernistyczne marzenie: wreszcie ludzie mogli być całkowicie odizolowani od skutków trudnego klimatu.
Z biegiem czasu wiele osób mieszkających w bogatych krajach po prostu zapomniało o całej wodzie płynącej za tamami i dźwigniami. Kalifornijczycy i Niemcy, którzy już dawno zostali przyzwyczaili się do nieprzerwanego rytmu gospodarki konsumpcyjnej, byli w tym roku bardzo zaskoczeni gwałtownym powrotem natury. Katastrofy, których byli świadkami, są po prostu nie do pomyślenia dla zamożnych nowoczesnych społeczeństw.
Chociaż powodzie i susze rutynowo dotykają setki milionów biednych ludzi na całym świecie, wydarzenia te rzadko trafiają do wiadomości (główne wyjątki stanowią bogate hrabstwa; na przykład kiedy huragan Katrina zniszczył biedną, głównie Afroamerykańską, Dolną Dziewiątą dzielnicę w Nowym Orleanie w 2005). W echu maltuzjańskiego błędu, który traktuje biedę jako objaw moralnej porażki, katastrofy są odrzucane jako nieunikniona konsekwencja niedorozwoju, który dotyka kraje rozwijające się.
Ale bezpieczeństwo wodne to nie tylko produkt rozwoju i stabilności politycznej; raczej przyczynia się do obu. Nowoczesna gospodarka i stabilne instytucje polityczne zostały zbudowane na obietnicy bezpieczeństwa wodnego i możliwości, jakie to zapewniało. Coraz bardziej widoczne niewykonanie tej obietnicy przez nasze instytucje jest więc bezpośrednim zagrożeniem dla paktu obywatelskiego łączącego obywateli i państwo.
Rozwiązania, które uważaliśmy za trwałe w XX wieku okazują się niewystarczające. Katastrofy klimatyczne tego stulecia są zwiastunami nowych relacji z naszym środowiskiem i stawiają pytania, których nie musieliśmy zadawać od wielu pokoleń. Jak chcemy, żeby wyglądał nasz krajobraz? Jakie zagrożenia jesteśmy w stanie tolerować? Czego powinniśmy oczekiwać od państwa, jeśli chodzi o nasze bezpieczeństwo ekologiczne i jaki to autorytet?
To nie są pytania techniczne. Mają one charakter polityczny i w XXI wieku będą w coraz większym stopniu zajmować centralne miejsce.
Z angielskiego przetłumaczyła Marz McNamer