Mají klimatická děcka pravdu?
CAMBRIDGE – Vzestup emisí skleníkových plynů (SP) do atmosféry zapříčinil během uplynulého století zvýšení průměru globálních povrchových teplot o téměř 1°C. Ve vědecké obci není pochyb o tom, že tyto změny jsou přímým důsledkem lidské činnosti. Přesto se zdá čím dál méně pravděpodobné, že emise SP dokážeme dostatečně snížit, abychom globální oteplování zastavili a pak zvrátili.
Cena za tuto neschopnost – stoupající hladiny moří, masové stěhování populací, častější extrémní povětrnostní události a šíření nových infekčních nemocí – bude dle očekávání katastrofální, i když pomineme skutečně apokalyptická "mezní rizika" identifikovaná zesnulým Martinem Weitzmanem z Harvardovy univerzity. Mnohá z těchto břemen přitom zatíží dnešní mladé lidi.
Mohla by být za takové situace řešením "školní stávka za klima," mezinárodní hnutí studentů a mládežnických aktivistů? Ano i ne. Svět – zejména Spojené státy – potřebuje budíček. Je třeba otřást naším mylným pocitem pohody, povzbuzovaným nepoctivými povídačkami o geoinženýringu a dalších technologických zázracích. K sešikování robustních reakcí na masivní kolektivní výzvy bylo vždy zapotřebí vytrvalé aktivity občanů a občanské společnosti.
Společenská transformace ale také vyžaduje nové zákony, normy a pobídky. Bez smysluplné legislativy podniky ani jednotlivci své chování nezmění. Bez nástupu nových společenských norem si zase byznys vždycky najde způsoby jak nové zákony obcházet. Legislativa a normy proto musí působit společně, aby založily nové dlouhotrvající pobídky.
Pobouření vyjadřované dnešními mladými klimatickými aktivisty by mohlo být motorem změny globálních norem. Nynější vlna aktivismu se ale bude muset přetavit v organizované politické hnutí, které bude konkurovat moci průmyslu fosilních paliv, snad fúzí nebo převzetím stávajících zelených stran. Úkolem pro aktivisty je pozvednout klimatické obavy nad všechny ostatní otázky, aby lidé podpořili strategie snižování emisí SP bez ohledu na své ostatní ekonomické, sociální a kulturní priority. Jedině pak se může politické těžiště tématu posunout.
Aktuálně platí, že největší slabina současného hnutí mladých spočívá v tom, že mu schází ucelený program dekarbonizace ekonomické produkce. Mnozí mladí aktivisté dokonce považují trhy a hospodářský růst za součást problému. Vždyť průmysl fosilních paliv se už dlouho dovolává principů volného trhu, když lobbuje proti uhlíkovým daním a regulaci.
Subscribe now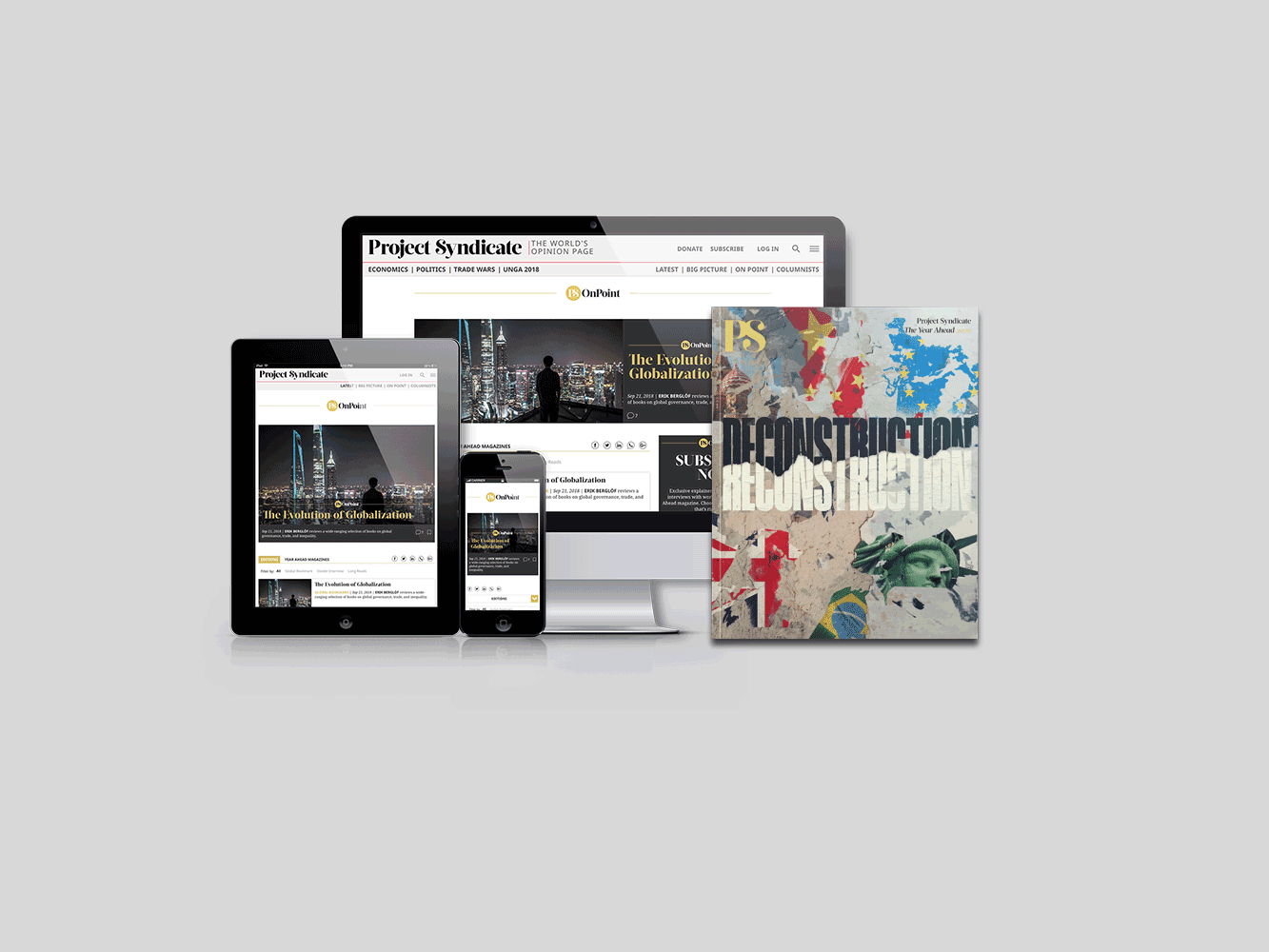 Subscribe now
Subscribe today and get unlimited access to OnPoint, the Big Picture, the PS archive of more than 14,000 commentaries, and our annual magazine, for less than $2 a week.
Trh by ale v boji se změnou klimatu mohl být účinnou zbraní. Skutečně není důvod si myslet, že hospodářský růst se musí stát obětí klimatické aktivity. Uhlíková daň ve vhodné výši by stanovila předvídatelnou cenu za škody, jež uhlíkově náročné ekonomické činnosti působí lidstvu, čímž by firmy a domácnosti pobídla k odklonu od aktivit způsobujících uvolňování uhlíku. Vysláním signálu, že uhlík je zásadním ohrožením životního prostředí, by nadto daň plnila dvojí funkci pobídky k normativní změně.
Má-li však být uhlíková daň účinná, musela by být stanovena mnohem výš než nynější sazby v mnoha zemích, které se zakládají na implicitní ceně na úrovni 30-50 dolarů za tunu CO2. I pak by ovšem tvůrci politik a klimatičtí aktivisté museli jít ještě dál. Daň sice pobídne firmy k hledání čistších zdrojů energie, ale není dostatečně účinná na to, aby vyvolala vývoj alternativních nízkouhlíkových alternativ. Uhlíkové daně by tudíž měly doplnit dobře nastavené "zelené subvence" pro firmy a výzkumníky vyvíjející větrné, solární a geotermální technologie a usilující o nalezení nových způsobů jak omezit emise stávajících technologií.
Zelené subvence využívají moci trhu, tak jako uhlíkové daně. Není náhodou, že většina významných technologických průlomů dvacátého století – antibiotika, výpočetní technika, internet, nanotechnologie – měla původ v tom, jak vlády usměrňovaly a utvářely trhy. Vládou financovaný výzkum a subvence byly sice nápomocné při formování pobídek, ale bez soukromého sektoru by byly úspěchy skrovné. Chcete-li vědět, jak vypadá státní podpora bez robustního tržního mechanismu, uvažte katastrofální zkušenost Sovětského svazu během 70. a 80. let.
Konečně, dnešní mladí klimatičtí aktivisté by se neměli domnívat, že budoucnost lidstva na planetě závisí na zastavení či výrazném potlačení hospodářského růstu. Přechod na nízkouhlíkovou ekonomiku bude dozajista vyžadovat oběti. (Tvrzení, že "Nový zelený úděl" dokáže v krátkodobé perspektivě snížit emise a zároveň zvýšit zaměstnanost, nejsou věrohodná.) V posledku ale mohou dobře navržené zelené politiky hospodářskému růstu prospět. Politiky zápolící se změnou klimatu navíc za absence růstu nemusejí být udržitelné, neboť ekonomické těžkosti mohou podporu veřejnosti pro dalekosáhlé reformy oslabit.
Budoucnost růstu nicméně nemůže záviset na produkci neustále rostoucího množství průmyslového zboží. Naším úkolem je najít lepší, kreativnější a méně surovinově náročné způsoby jak uspokojit rozličné potřeby více než sedmi miliard lidí. Jakmile bude přechod k čistější ekonomice završen, růst bude moci pokračovat, aniž by zatěžoval naši klimatickou stopu.
Klimatičtí aktivisté správně usilují o dosažení sdíleného porozumění ohledně potřebnosti lepších způsobů jak produkovat a spotřebovávat energii. Ještě podstatnější však je, že potřebujeme, aby pokračoval hospodářský růst – a nejen proto, abychom udrželi politickou podporu pro zelený politický program. Ve světě, kde víc než miliarda lidí stále žije v krajní chudobě a miliardy dalších touží po vyšší životní úrovni, bude realistický slib sdíleného růstu mnohem přitažlivější než výzvy k zastavení hospodářského pokroku.
Jsme dnešním mladým aktivistům hluboce zavázáni za to, že bijí na poplach. Musíme jejich zanícení přetavit v institucionalizovanou politickou sílu a vypracovat podrobný plán účinné, vhodně koncipované a produktivní ekonomické agendy. Trhy by nám neměly stát v cestě. Naopak, mohly by být významným spojencem.
Z angličtiny přeložil David Daduč