Změna klimatu a aféra "Climategate"
KODAŇ – Tisíce politiků, úředníků a ekologických aktivistů přijely do Kodaně na celosvětový klimatický summit COP15 se siláctvím – a domýšlivostí – úderného komanda přesvědčeného, že co nevidět zachrání svět. Politické neshody mezi nimi sice zůstávají obrovské, a přece už si delegáti gratulují, že vědí jak na globální oteplování odpovědět.
Chvástavé řečnění a ostentativní sebedůvěra, jež zaplnily kodaňské Bella Center, mi připomínají podobnou scénu: Kjóto roku 1997. Tam světoví lídři skutečně podepsali právně závaznou dohodu na snižování uhlíkových emisí – něco, co se účastníkům kodaňského summitu nepodaří. Jenže čeho Kjótský protokol dosáhl? Přinejmenším doposud prakticky ničeho.
Ovšemže, Evropa jistý pokrok na cestě ke snižování svých emisí oxidu uhličitého udělala. Jenže z 15 zemí Evropské unie, jež byly na kjótském summitu zastoupeny, jich cíle, které tam byly dohodnuty, deset stále nesplnilo. Nesplní je ani Japonsko či Kanada. A Spojené státy dohodu nikdy ani neratifikovaly. Celkově zřejmě dosáhneme pouhých 5 % redukcí slíbených v Kjótu.
Řečeno jinak, indexujme si třeba globální emise roku 1990 na hodnotě 100. Kdyby vůbec žádné Kjóto nebylo, hodnota roku 2010 by činila 142,7. Při plné realizaci Kjóta by to bývalo bylo 133. Skutečným výsledkem Kjóta ovšem pravděpodobně bude hodnota roku 2010 dosahující 142,2 – což je prakticky totéž, jako bychom neudělali nic. Vezmeme-li v úvahu 12 let nepřetržitých debat a vychvalování Kjóta, příliš velký úspěch to není.
Kjótský protokol neselhal proto, že by jeden konkrétní stát zbytek světa zradil. Selhal proto, že uskutečňovat rychlé, drastické škrty uhlíkových emisí je nesmírně nákladné. Ať už se Kodaň prohlásí nebo neprohlásí za politické vítězství, tato nevyhnutelná skutečnost ekonomického života opět převáží – a velkolepé sliby se znovu nedodrží.
Právě proto prosazuji odklon od této marné strategie spočívající ve snaze přimět vlády k příslibu snižování uhlíkových emisí. Svět by se měl raději zaměřovat na snahy, jejichž cílem je zajistit, aby čisté zdroje energií byly levnější než fosilní paliva. Měli bychom spíš jednat o mezinárodní dohodě, že radikálně zvýšíme výdaje na výzkum a vývoj v oblasti zelené energie – na celkovou úroveň 0,2 % globálního HDP čili 100 miliard dolarů ročně. Bez takového soustředěného snažení jednoduše alternativní technologie nebudou připravené, aby převzaly prostor, který jim fosilní paliva uvolní.
Secure your copy of PS Quarterly: The Year Ahead 2023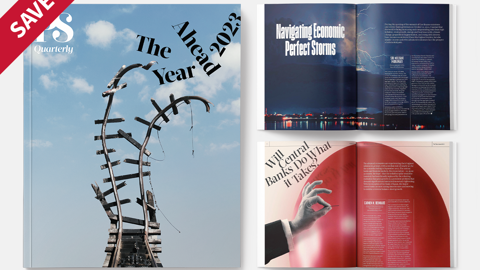 Secure your copy of PS Quarterly: The Year Ahead 2023
Our annual fourth-quarter magazine is here, and available only to Digital Plus and Premium subscribers. Subscribe to Digital Plus today, and save $15.

Delegáti COP15 bohužel podle všeho mají na takový realismus jen malou chuť. První den konference vůdčí osobnost Organizace spojených národů pro změnu klimatu Yvo de Boer prohlásil, jak je ohledně setrvání u kjótského přístupu optimistický: "Téměř každý den státy ohlašují nové cíle či akční plány snižování emisí," řekl.
Takové výroky ignorují skutečnost, že většina těchto slibů je téměř úplně planá. Buď jsou cíle nedosažitelné, anebo se čísla překrucují. Například japonský závazek, že do roku 2020 srazí uhlíkové emise o 25 %, zní neskutečně – protože neskutečný je. Neexistuje způsob, jak by Japonci mohli tak ambiciózní cíl opravdu splnit.
Čína si zase těsně před kodaňským summitem vysloužila potlesk, když přislíbila, že v příštích deseti letech srazí svou uhlíkovou náročnost (objem emisí CO2 na dolar HDP) na pouhých 40 až 45 % hladiny z roku 2005. Podle údajů Mezinárodní energetické agentury se ovšem u Číny očekávalo, že svou uhlíkovou náročnost sníží o 40% bez jakýchkoli nových programů. Jak se tamní ekonomika rozvíjí, Čína se nevyhnutelně bude posouvat k méně uhlíkově náročným odvětvím. Jinými slovy, Čína se chopila toho, co se všeobecně očekávalo, a pomocí vynalézavého dokreslení to prodala jako novou a ambiciózní politickou iniciativu.
Ostatně přibarvování nad podstatou na setkáních tohoto typu vždycky vítězí. Vezměme si, jak rychle se kodaňští delegáti odmítli zabývat skandálem, pro který se už vžilo označení "Climategate" – pobouřením nad zveřejněním tisíců znepokojivých emailů a dalších dokumentů hackersky odcizených z počítačů prestižního britského střediska pro výzkum klimatu.
Bylo by chybou se z této šlamastyky nepoučit. Climategate odhalila určitou stránku vědecké obce, kterou většina lidí nikdy nevídá. Hezká podívaná to nebyla.
Ukradené emaily nám odhalily skupinu nejvlivnějších světových klimatologů, která se dohadovala, sdílela nápady a konspirovala s cílem prosazovat něco, co ohledně změny klimatu tvoří jakousi partajní linii. Údaje, které nepodporovaly jejich předpoklady ve věci globálního oteplování, se překrucovaly. Experti, kteří nesouhlasili s jejich závěry, se očerňovali jako "idioti" a "nuly". Kolegiálně hodnoceným časopisům, které si dovolily otisknout opoziční články, se hrozilo bojkoty. Potlačoval se disent, zatajovala fakta, znemožňovala kontrola a přiškrcoval se volný tok informací.
Jak se dalo očekávat, ti, kdo o člověkem způsobené změně klimatu pochybují, se textu více než 3000 zcizených emailů chopili jako "důkazu", že globální oteplování není nic jiného než bouda ušitá bandou intelektuálů ve věži ze slonoviny. A právě to je skutečná tragédie Climategate. Globální oteplování není podvod, ale v době, kdy průzkumy veřejného mínění poukazují na narůstající skepticismus veřejnosti ohledně změny klimatu, se tento odporný pohled na vědce snažící se manipulovat s údaji může stát výmluvou, na niž řada lidí čeká, aby celou věc hodili za hlavu.
Vědce namočené do Climategate podle všeho motivovalo arogantní přesvědčení, že skrývání či zkreslování nejednoznačných a protichůdných zjištění o globálním oteplování, jež by mohly "mást" veřejnost, je cestou k záchraně světa. Vyměnit vědeckou důslednost za přibarvování údajů je ale příšerná strategie.
Totéž ovšem platí i pro lpění na způsobu řešení globálního oteplování, který už téměř dvě desítky let selhává. Namísto zakrývání nedostatků kjótského přístupu a předstírání, že velkolepé sliby se přetaví do skutečných činů, si musíme přiznat, že záchrana světa vyžaduje promyšlenější strategii, než je ta, která se v Kodani dogmaticky prosazuje.