A via rápida para a energia limpa
LONDRES – A transição global dos combustíveis fósseis com grande teor de carbono para energias renováveis mais limpas e fiáveis, como a eólica e a solar, avança a bom ritmo. Mas a grande questão, para as décadas de 2020 e seguintes, é a velocidade com que ocorrerá. Uma transição lenta significaria que os operadores estabelecidos do sector energético continuariam a ser bem-sucedidos, e que quase certamente falharíamos os objectivos de redução de emissões inscritos no acordo de Paris sobre o clima em 2015. Mas se a transição for rápida, os operadores estabelecidos passarão por vários graus de perturbação – o preço de manter os objectivos de Paris ao nosso alcance. Na situação actual, ambos os cenários são possíveis e representam os dois caminhos que temos diante de nós.
Num novo relatório para o Conselho Global para o Futuro da Energia do Fórum Económico Mundial, identificámos conjuntamente com os nossos co-autores quatro áreas-chave que determinarão o caminho que escolheremos. The Speed of the Energy Transition (NdT: lit. A rapidez da transição energética) fornece provas convincentes de que a transição se aproxima rapidamente, e que todos os intervenientes no sistema energético global – ou seja, todas as pessoas – têm de começar a preparar-se.
Uma área onde o cenário gradual diverge do cenário rápido é a adopção de energias renováveis. Quando começarão as renováveis a substituir os operadores estabelecidos? Para os mercados, o momento-chave será quando as renováveis forem responsáveis por todo o crescimento do fornecimento de energia, bem como por todo o crescimento no fornecimento de electricidade. Isso acontecerá muito provavelmente no início da década de 2020, muito antes dos combustíveis fósseis perderem a sua quota dominante do fornecimento energético total. À medida que as energias renováveis se tornarem nas indústrias com maior crescimento do sector energético, os mercados financeiros aplicarão cada vez mais capital nas mesmas.
Uma segunda área envolve a inovação nas tecnologias energéticas, e se o crescimento nas novas aplicações é linear (no cenário gradual) ou exponencial (no cenário rápido). A energia solar e eólica são já mais baratas que os combustíveis fósseis na geração de electricidade, e os veículos eléctricos (VE) estão perto de concorrer em preço com os automóveis com motores de combustão interna. As evidências sugerem que os entraves ao crescimento dos VE no futuro previsível são resolúveis. Além disso, prevêem-se novas vagas de inovações, na forma de tecnologias nascentes mas já viáveis, como a energia verde a partir do hidrogénio. Os preços das energias renováveis quase certamente diminuirão para valores inferiores aos das fontes de energia estabelecidas – e fá-lo-ão rapidamente – levando ao crescimento exponencial da energia verde.
Uma terceira área-chave é a política pública. A elaboração de políticas continuará cautelosa, ou tornar-se-á mais dinâmica e ambiciosa, com as novas tecnologias a criar oportunidades para melhorar a concepção e o funcionamento dos mercados? Como a inércia é uma força poderosa, as políticas existentes têm tido um âmbito limitado. Mas a história ensina-nos que existem pontos de viragem: quando chega a mudança genuína, tende a ser adoptada rapidamente por todos – como no caso das leis que proíbem fumar em recintos fechados.
Dado que as novas tecnologias já fornecem melhores soluções para as necessidades energéticas dos consumidores, os legisladores responderão inevitavelmente às exigências dos seus eleitores. Quando um número suficiente de políticos reconhecer que a transição energética não é dispendiosa, e que acabará por impulsionar a competitividade (reduzindo assim os preços), actualizarão os regulamentos que governam os mercados energéticos para abrir espaço à mudança que já se encontra em curso.
Subscribe now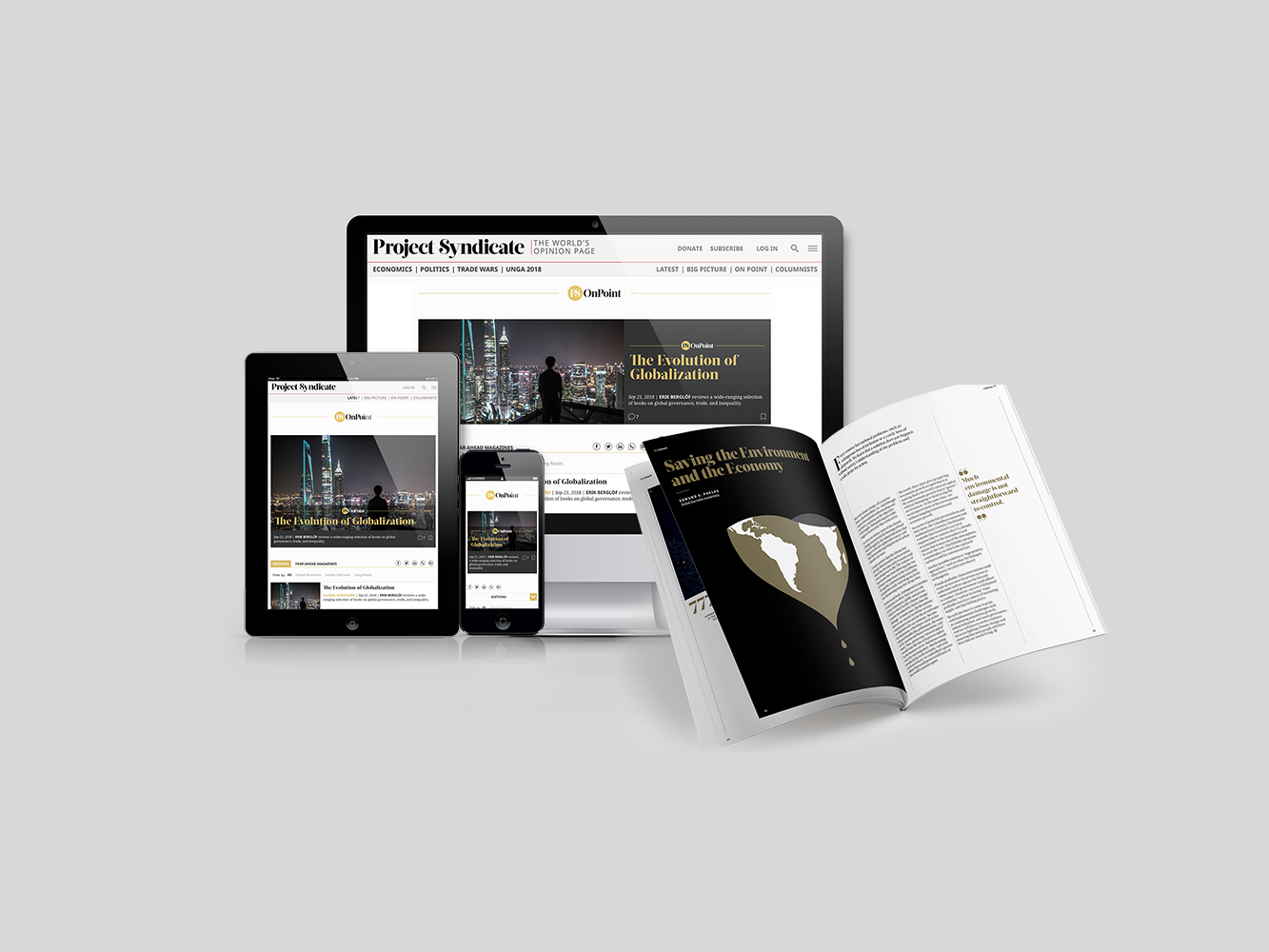 Subscribe now
Subscribe today and get unlimited access to OnPoint, the Big Picture, the PS archive of more than 14,000 commentaries, and our annual magazine, for less than $2 a week.
A última área-chave são os mercados emergentes, que podem seguir o caminho de combustíveis fósseis dos países desenvolvidos, ou dar o salto para tecnologias energéticas mais recentes. Países como a China e a Índia precisam incontestavelmente de produzir muito mais energia para os seus cidadãos, e existem quase mil milhões de pessoas em todo o mundo que ainda não têm acesso à electricidade. Mas isso não significa que os países emergentes e em desenvolvimento tenham de optar por combustíveis fósseis de emissões elevadas. Tal como os telemóveis tornaram irrelevantes os telefones fixos em grande parte do mundo em desenvolvimento, as cada vez mais acessíveis energias renováveis podem tornar-se a escolha de eleição óbvia para a produção de energia.
Da nossa perspectiva, as evidências apontam claramente para uma rápida transição energética nos próximos anos. O perigo está nos intervenientes-chave – independentemente de serem legisladores ou investidores – se enganarem quanto ao caminho em que estamos, e tomarem más decisões. Se isso acontecer, todos suportaremos os custos empatados em investimentos com elevado teor de carbono e dos maus investimentos em tecnologias obsoletas. Pior, teremos desperdiçado uma oportunidade antecipada de alcançar a sustentabilidade e de minimizar o risco de catástrofe climática.
Todos – das start-ups tecnológicas inovadoras aos operadores energéticos estabelecidos e aos elaboradores de políticas governamentais – têm um papel a desempenhar na determinação do caminho que seguiremos. Se as partes interessadas reconhecerem o ritmo rápido da transição energética já em curso e aceitarem a mudança, ainda podemos atingir os objectivos de Paris e ter um planeta que permita a todos prosperar.
, ,