A Riqueza escondida das cidades
ESTOCOLMO — O mundo está a tornar-se cada vez mais urbanizado, dado que, mais do que nunca, as pessoas estão a optar por viver nas cidades. O problema que se levanta é que a maioria das zonas urbanas não estão preparados para gerir este afluxo.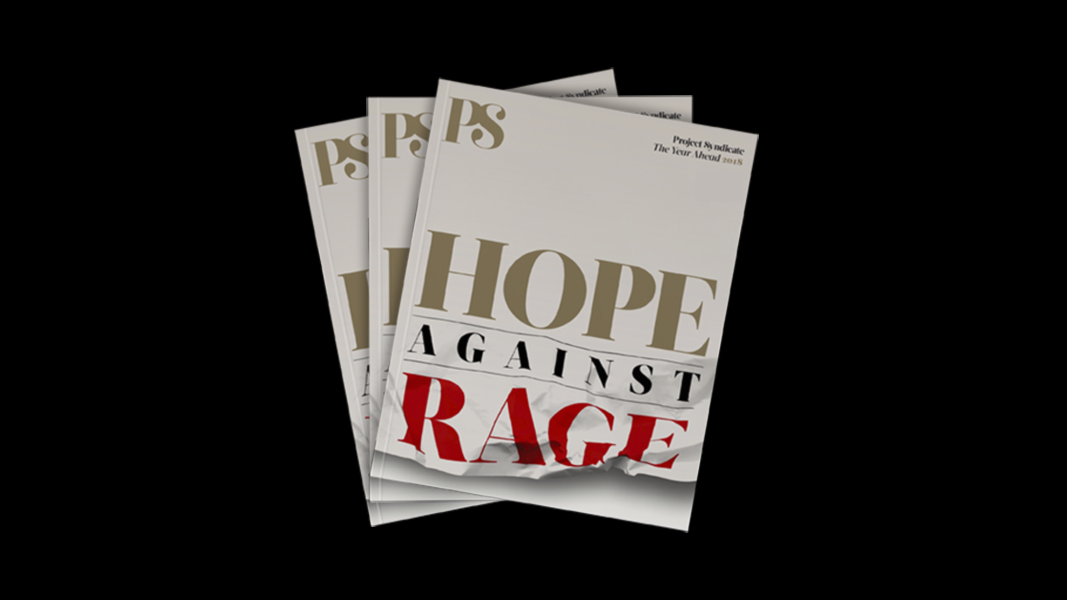 The Year Ahead 2018
The world's leading thinkers and policymakers examine what's come apart in the past year, and anticipate what will define the year ahead.
As cidades de todo o mundo enfrentam uma crise de investimento iminente, que as torna menos habitáveis do que seria desejável. A manutenção das infra-estruturas económicas e sociais essenciais, para não mencionar a planificação do desenvolvimento, está a ser adiada por falta de verbas. Com as finanças dos governos locais sobrecarregadas por despesas cada vez maiores, os recursos públicos em muitas cidades estão fortemente limitados.
Isto não tem necessariamente de ser assim. Até as cidades com dificuldades possuem um leque de activos comerciais que podem ser utilizados para inverter esta tendência. O desbloqueio do valor público dos imóveis inadequadamente utilizados, por exemplo, ou a monetarização dos transportes e dos bens utilitários, podem e devem passar a estar no centro das estratégias urbanas. Esta medida não requer a privatização, pelo contrário, os activos poderiam gerar um rendimento razoável, libertando mais recursos do que aqueles que a maioria das cidades detém actualmente. Com efeito, as cidades poderiam mais do que duplicar os seus investimentos através de uma gestão mais inteligente dos activos, sem ter de aumentar os impostos ou reduzir a despesa.
Durante os últimos 50 anos, o facto de o governo, deter a propriedade de grandes holdings comerciais desencadeou um debate polarizado, especialmente na Europa, e recentemente também nos EUA. Mas a propriedade pública versus propriedade privada é uma falsa dicotomia. O mais importante é a qualidade da gestão profissional dos activos que apoiam as economias locais.
A compilação de um balanço correcto — um conhecimento que é, não obstante a sua importância, incrivelmente raro na maioria das cidades — é um passo fundamental no sentido de adoptar uma abordagem centrada na gestão. Dispondo de uma lista de activos e de uma compreensão adequada do seu valor de mercado, os contribuintes, os políticos e os investidores podem calcular melhor as consequências a longo prazo das decisões políticas. Além disso, podem fazer escolhas melhores sobre a mobilização dos rendimentos, e evitar a via tradicional dos aumentos de impostos, das despesas financiadas pela dívida ou da austeridade.
Por diversas razões, as cidades geralmente não avaliam o valor dos seus activos económicos. Veja-se uma cidade como Boston, que, à primeira vista, não parece ser particularmente rica. As suas demonstrações financeiras subestimar o verdadeiro valor  dos bens públicos, declarando um total de activos no valor de 3,8 mil milhões de dólares, dos quais 1,4 mil milhões de dólares são imóveis. Este valor é ligeiramente inferior ao do seu passivo de 4,6 mil milhões de dólares em 2015.
No entanto, tal como a maioria das cidades, Boston comunica os respectivos activos pelo valor contabilístico, que está vinculado ao custo histórico. Se os relatórios das holdings recorressem às Normas Internacionais de Relato Financeiro, que exigem a utilização do valor de mercado para os activos, as holdings de Boston teriam um valor significativamente maior do que o relatado. Por outras palavras, a cidade está a funcionar sem uma compreensão plena das riquezas escondidas.
E que a riqueza é imensa. Uma estimativa do valor de mercado da carteira imobiliária de Boston sugere que o valor do sector imobiliário da cidade ascende a cerca de 55 mil milhões de dólares. No entanto, dado que os líderes de Boston não contabilizaram este valor, não podem medir plenamente os custos da deficiente gestão destes activos. Se pudessem, teriam uma noção dos benefícios que se poderiam obter através de um desenvolvimento mais hábil desses activos.
Após a contabilização do valor de mercado dos activos municipais, o passo seguinte para uma gestão correcta dos activos consiste em compreender a produtividade que uma cidade alcança com as receitas e o aumento dos valores de mercado dos seus activos. Isto é fundamental para a comparação de todas as opções de investimento, mas também para determinar se o desempenho foi satisfatório, bem como para demonstrar às partes interessadas que a sua riqueza está a ser gerida de forma responsável.
Utilizando novamente Boston como exemplo, suponhamos que a cidade poderia beneficiar de um rendimento de 3% dos seus activos comerciais, com uma gestão mais profissional e politicamente independente. Um rendimento modesto de 3% numa carteira cujo valor ascende a 55 mil milhões de dólares, seria equivalente a um rendimento superior à sua receita total actual, e muitas vezes superior ao actual plano de capital de Boston. Mesmo com um rendimento modesto, Boston poderia mais do que duplicar os seus investimentos em infra-estruturas.
Boston não é um caso excepcional. Pelo contrário, a sua abordagem à avaliação histórica é partilhada por cidades de todo o mundo. Por conseguinte, a riqueza pública está retida em imóveis e outros activos comerciais não optimizados.
A melhor forma de avançar seria através da consolidação de activos públicos num veículo de investimento comum que Stefan Fölster e eu designámos como "fundo de riqueza urbana". O fundo seria gerido numa base equitativa, de forma transparente e responsável. Seria orientado por mandato da cidade, mas gerido por uma equipa específica de profissionais para mantê-lo livre de influências políticas.
Esta solução parece difícil, mas é concretizável. A HafenCity GmbH de Hamburgo, bem como algumas partes de Copenhaga que foram revitalizados pela empresa City & Port Development Company, são apenas dois exemplos de zonas urbanas que utilizaram este tipo de mecanismo de desenvolvimento. Estes esforços permitiram aumentar o número habitações, financiaram infra-estruturas vitais, tais como o Metropolitano de Copenhaga, escolas e universidades. Em Hamburgo, o recém-inaugurado Elbe Symphony Hall foi também financiado através de uma sociedade-holding pública.
Uma melhor gestão dos activos da cidade ajudaria os líderes locais a impulsionarem as suas economias, finanças e infra-estruturas económicas e sociais, permitindo-lhes também desenvolver estratégias para projectos de utilização mista dinâmicos e inovadores. Uma melhor gestão dos activos da cidade contribuiria também para cobrir os custos de da manutenção necessária sem competir com os orçamentos do governo, deixando mais verbas para os gastos com a saúde, a educação e outras iniciativas sociais.
Com o aumento da demográfica urbana, os urbanistas devem tornar-se mais aptos a fazer orçamentos a longo prazo, e a melhor forma de o fazerem é através do recurso aos activos já existentes.