De verborgen rijkdom van steden
STOCKHOLM – De wereld verstedelijkt steeds verder, omdat er meer mensen dan ooit tevoren voor kiezen om in steden te gaan wonen. Het probleem is dat de meeste stedelijke gebieden niet op deze toestroom zijn voorbereid.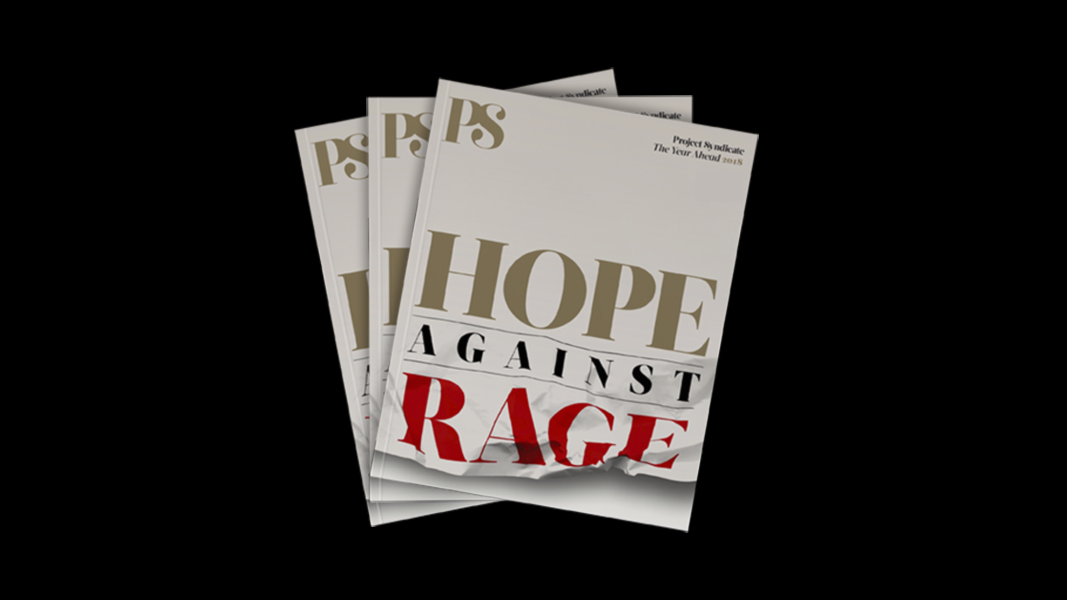 The Year Ahead 2018
The world's leading thinkers and policymakers examine what's come apart in the past year, and anticipate what will define the year ahead.
Steden over de hele wereld hebben te maken met een sluimerende investeringscrisis die ze minder leefbaar maakt dan ze zouden moeten zijn. Het onderhoud van cruciale sociale en economische infrastructuur wordt uitgesteld vanwege geldgebrek, ontwikkelingsplanning nog geheel daargelaten. Omdat de financiën van lokale overheden steeds verder onder druk komen te staan van voortdurend stijgende uitgavenposten zijn de openbare diensten van veel steden zeer beperkt geworden.
Dit hoeft niet zo te zijn. Zelfs steden die in de problemen zitten bezitten een hele reeks commerciële activa die kunnen worden gebruikt om deze trends om te draaien. Het vrijmaken van de publieke waarde van slecht benut onroerend goed bijvoorbeeld, of het vermarkten van transport- en nutsbedrijven kunnen en moeten stedelijke kernstrategieën worden. Dit vereist geen privatisering, maar eerder dat deze activa een redelijk rendement kunnen opbrengen, en zo meer middelen vrijmaken dan waar de meeste steden momenteel over beschikken. In feite kunnen steden door een slimmer vermogensbeheer hun investeringen meer dan verdubbelen zonder belastingen te verhogen of te bezuinigen.
De afgelopen vijftig jaar heeft overheidsbezit van enorme commerciële houdstermaatschappijen vooral in Europa maar recent ook in de Verenigde Staten een gepolariseerd debat veroorzaakt. Maar privaat versus publiek bezit is een valse dichotomie. Wat er het meeste toe doet is de kwaliteit van het professionele management van dit soort activa die lokale economieën ondersteunen.
Het samenstellen van accurate balansen – kennis die ondanks het belang ervan in de meeste steden schokkend zeldzaam is – is een cruciale stap richting het overnemen van een managementgerichte aanpak. Met een lijst bezittingen in de hand en een daadwerkelijk begrip van hun marktwaarde kunnen belastingbetalers, politici, en investeerders beter rekening houden met de lange termijn gevolgen van politieke beslissingen. Ze kunnen ook betere keuzes maken over het mobiliseren van de opbrengsten, en de traditionele routes van belastingverhogingen, met schulden gefinancierde uitgaven, of bezuinigingen vermijden.
Om verschillende redenen maken steden meestal geen schattingen van de marktwaarde van hun economische bezittingen. Neem een stad als Boston, die op het eerste gezicht niet bijzonder rijk lijkt. Zijn financiële rapportages onderschatten de echte waarde van publieke bezittingen, waarin totale bezittingen met een waarde van 3,8 miljard dollar genoemd worden, waarvan 1,4 miljard dollar in onroerend goed. Dat is iets minder dan zijn lopende verplichtingen van 4,6 miljard dollar in 2015.
Maar net zoals de meeste steden rapporteert Boston de boekwaardes van zijn bezittingen, die zijn verbonden met de historische kosten. Wanneer activa zouden worden gerapporteerd met gebruik van de International Financial Reporting Standards die de marktwaarde van bezittingen hanteren zouden die van Boston aanzienlijk meer waard zijn dan momenteel gemeld wordt. Met andere woorden: de stad opereert zonder een volledig begrip van zijn verborgen rijkdom.
En die rijkdom is groot. Een schatting van de marktwaarde van het portfolio van Boston suggereert dat alleen al het onroerend goed van de stad ongeveer 55 miljard dollar waard is. Maar omdat de leiders van Boston deze waarde niet hebben meegeteld kunnen ze de kosten van het onderbeheerd laten van deze bezittingen niet geheel overzien. Wanneer ze dit wel zouden kunnen zouden ze een idee krijgen van de voordelen die behaald kunnen worden wanneer deze activa scherper ontwikkeld worden.
Na de marktwaarde van gemeentelijke bezittingen te hebben vastgesteld is de volgende stap naar een gezond vermogensbeheer om het rendement te begrijpen dat een stad behaalt met de inkomsten en stijgende marktwaarde van zijn activa. Dit is cruciaal om alle investeringsmogelijkheden te vergelijken, maar ook om te bepalen of de prestaties naar tevredenheid zijn geweest, en om belanghebbenden te laten zien dat hun geld verantwoordelijk wordt beheerd.
Om Boston nog eens als voorbeeld te gebruiken; laten we een voorzichtige schatting maken dat de stad met een professioneler en politiek onafhankelijk toezicht een winst van 3% zou kunnen maken op zijn commerciële bezittingen. Een bescheiden rendement van 3% op een portfolio van 55 miljard dollar zou oplopen tot een opbrengst die zijn huidige totaalinkomsten overstijgt, en die vele malen hoger ligt dan in het huidige kapitaalplan van Boston. Zelfs met een bescheiden rendement zou Boston zijn infrastructuurinvesteringen meer dan kunnen verdubbelen.
Boston is hierin bepaald geen uitzondering. In tegendeel, zijn aanpak van historische valuatie wordt gedeeld door steden wereldwijd. Als resultaat hiervan zit publiek geld gevangen in onroerend goed en andere niet geoptimaliseerde commerciële activa.
De beste weg vooruit zou zijn om publieke bezittingen te consolideren in een gezamenlijk investeringsvehikel dat Stefan Fölster en ik een 'stedelijk welvaartsfonds' hebben gedoopt. Het fonds zou op rechtstreekse wijze beheerd en op een transparante, aansprakelijke manier begeleid worden door een mandaat van de stad maar bestuurd worden door een toegewijde professionele staf die is gevrijwaard van politieke invloed.
Dit klinkt uitdagend, maar het is mogelijk. Het HafenCity GmbH project in Hamburg, en delen van Kopenhagen die werden gerevitaliseerd door de Stad & Haven Ontwikkelingsmaatschappij zijn slechts twee voorbeelden van stedelijke gebieden die zo een soort ontwikkelingsmechanisme gebruikt hebben. Deze inspanningen hebben niet alleen meer huisvesting opgeleverd; ze hebben ook cruciale infrastructuur zoals de metro van Kopenhagen, en scholen en universiteiten gefinancierd. In Hamburg werd de onlangs geopende Elbphilharmonie Halle ook gefinancierd via houdstermaatschappijen in bezit van de overheid.
Beter beheer van stedelijke bezittingen zou lokale leiders helpen hun economieën aan te zwengelen, sociale en economische infrastructuur te financieren, en strategieën te ontwikkelen voor dynamische en innovatieve projecten voor gecombineerd gebruik. Een beter beheer van stedelijke eigendommen zou ook helpen om de kosten van het vereiste onderhoud te dekken zonder te hoeven concurreren met overheidsbegrotingen, zodat er meer overblijft voor uitgaven aan zorg, onderwijs, en andere sociale initiatieven.
Terwijl stedelijke bevolkingen groeien moeten stadsplanners vaardiger worden in begroten op lange termijn. En er bestaat geen betere manier om dat te doen dan de middelen waarover je al beschikt te benutten.
Vertaling Melle Trap