El coronavirus no paralizará la economía de China
SHANGHÁI – Apenas cinco días antes del Año Nuevo Chino, las autoridades de Pekín finalmente declararon la epidemia por coronavirus que se originó en Wuhan como una grave emergencia de salud pública. Debido a que el gobierno municipal de Wuhan había retenido inicialmente la información y no pudo controlar el virus de manera eficaz, alrededor de cinco millones de residentes y trabajadores temporales salieron de la ciudad por motivo de las vacaciones del Año Nuevo Lunar antes de que la ciudad fuera oficialmente cerrada el 23 de enero. Como consecuencia de ello, el virus se propagó rápidamente por toda China y más allá de sus fronteras, conduciendo a la actual emergencia de salud pública de importancia internacional y de alto perfil.   
Como era de esperar, la economía de China se está desacelerando. El sector de los servicios, que incluye el comercio minorista, el turismo, los hoteles y el transporte – y que representa más de la mitad del PIB del país – está sufriendo gravemente. Los trastornos en este sector afectarán, a su vez, a la manufactura. Y, la creciente preocupación internacional por la continua propagación del virus podría tensionar aún más el comercio y limitar el movimiento de personas. Sin embargo, la pregunta clave es si creemos que esto durará más tiempo.
Mi respuesta es no. Es muy poco probable que la epidemia de coronavirus dure mucho tiempo. A pesar de todos sus problemas, China, sin lugar a dudas, aún posee una capacidad sin precedentes para movilizar recursos en respuesta a una emergencia a gran escala. Durante las últimas dos semanas, por ejemplo, los esfuerzos oficiales dirigidos a controlar el pánico han sido de primera clase. Además de ordenar una movilización nacional de personal y recursos médicos (incluidos aquellos bajo el control de los militares), las autoridades han estado evaluando las capacidades de los principales hospitales para diagnosticar y tratar a los pacientes con coronavirus. Lo que es aún más importante, como parte de una campaña nacional de control de enfermedades anunciada el 20 de enero, los funcionarios están identificando y observando a los ciudadanos que habían viajado hacia y desde Wuhan desde que comenzó el brote.
Asimismo, tanto las comunidades urbanas como las aldeas rurales han endurecido las restricciones de acceso a fin de reducir los desplazamientos e incorporaciones innecesarias de personas, estableciendo incluso sistemas de racionamiento temporal con el objetivo de distribuir máscaras faciales a familias y personas individuales. Además, se han ampliado las vacaciones y las escuelas permanecen cerradas. Al ayudar a reducir al mínimo la exposición del público durante el pico de la epidemia, estas medidas están desempeñando un papel eficaz para frenar la propagación de la infección. Hay una mayor probabilidad de que el aumento en la cantidad de infecciones se ralentizará en las próximas semanas.
Todavía es demasiado temprano para evaluar el impacto económico integral del brote de coronavirus. Sin embargo, el factor clave no será el alcance o la gravedad de la epidemia, sino la duración de la misma. Cuanto antes termine la epidemia, más rápido se recuperará la economía de China, dado su crecimiento tendencial. Si bien las severas medidas de control debilitarán el desempeño económico actual, podrían también ayudar a poner fin al brote más pronto.
De todas formas, tanto en lo empírico como en lo teórico, las epidemias sólo pueden causar desaceleraciones económicas a corto plazo. Dicho esto, los shocks externos no alterarán significativamente la tendencia de crecimiento de la economía china a mediano y largo plazo. Por lo tanto, una vez que pase la tempestad causada por el coronavirus, la economía se recuperará y volverá a su curso anterior.
Subscribe now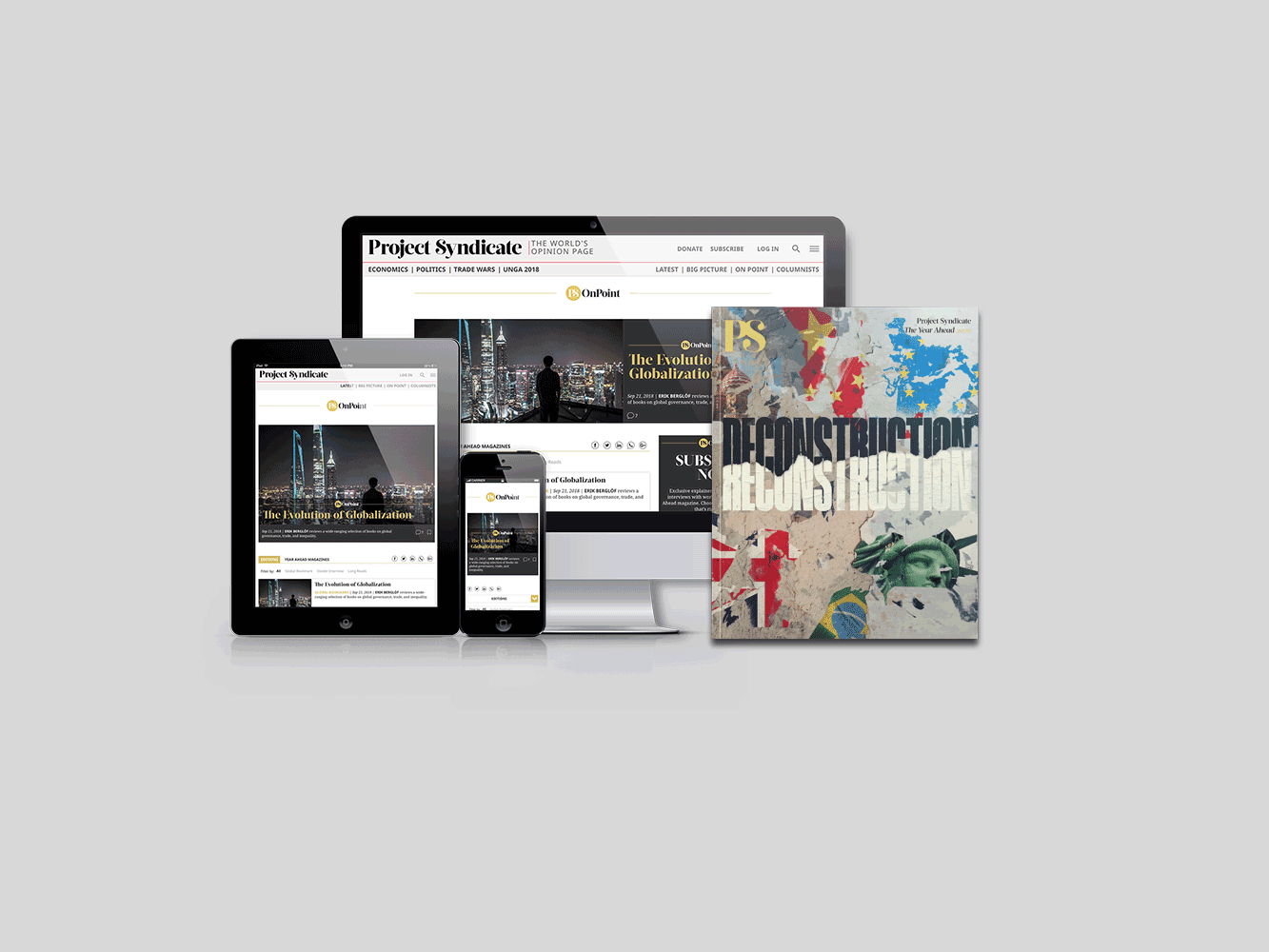 Subscribe now
Subscribe today and get unlimited access to OnPoint, the Big Picture, the PS archive of more than 14,000 commentaries, and our annual magazine, for less than $2 a week.
En el año 2003, por ejemplo, la mayoría de los economistas e investigadores estimaron que el brote del síndrome respiratorio agudo severo (SRAS) reduciría el crecimiento del PIB del segundo trimestre de China en aproximadamente una quinta parte, pero reduciría la cifra para todo aquel año en menos de 0,5 puntos porcentuales. Estos pronósticos reflejaban el número limitado de regiones y sectores afectados por el SRAS, así como la expectativa de que el brote no duraría más de tres meses.
En esa ocasión, el crecimiento del PIB del segundo trimestre disminuyó en dos puntos porcentuales, como se esperaba. En ese momento, la economía de China se expandía en aproximadamente un 10 por ciento anual, y la desaceleración inducida por el SRAS se vio rápidamente compensada por un fuerte crecimiento posterior. Consiguientemente, cuando se prepara un gráfico del crecimiento de la China desde el año 2002 al 2007, el impacto del brote de SRAS ni siquiera es visible.
Si bien el alcance del brote de coronavirus ahora supera el del SRAS, su duración sigue siendo el factor clave para evaluar el tamaño del impacto en la economía. Los datos actuales sugieren que la epidemia probablemente alcanzará un punto de inflexión en las próximas dos semanas. Eso significaría que China podría domar al virus durante el primer trimestre del año, lo que es esencial para mitigar el impacto de la epidemia en el crecimiento general del año 2020.
Es cierto que el crecimiento anual del PIB de China, que se sitúa apenas por encima del 6% durante los últimos años, es mucho más lento que aquel crecimiento que tenía en el momento del brote del SRAS. Sin embargo, las autoridades chinas aún pueden garantizar una recuperación sólida mediante ajustes específicos de política fiscal y monetaria que apoyen a las pequeñas y medianas empresas, así como a las empresas del sector de servicios afectadas por la epidemia de coronavirus.
Según mis estimaciones preliminares, el peor de los casos es que la epidemia reduzca en un tercio o en una mitad el crecimiento del PIB durante el primer trimestre, haciendo que la cifra quede 2 a 3 puntos porcentuales más abajo en comparación con la del primer trimestre del año 2019. Sin embargo, si las cosas comienzan a repuntar en el segundo trimestre, el rebote resultante compensará en parte dicha caída. Y, con los ajustes necesarios de política macroeconómica, el crecimiento económico se acelerará nuevamente durante la segunda mitad del año.
Siempre que no surjan más perturbaciones externas, una flexibilización continúa de las políticas debería limitar la disminución anual del crecimiento del PIB entre 0,5 a 1 puntos porcentuales. Esto implicaría una expansión económica para todo el año del 5 al 5,5% en el 2020, que en gran medida va en línea con la tendencia actual de crecimiento de China. Sin embargo, aún no está claro si el gobierno chino, que hoy en día se encuentra preocupado por hacer frente a la epidemia, reducirá, actuando en consecuencia con los hechos, su objetivo de crecimiento del PIB para este año.
Traducción del inglés: Rocío L. Barrientos.