¿Cuál es el pensamiento de Xi Jinping?
LONDRES – En octubre de 2017, el 19.º Congreso Nacional del Partido Comunista de China incorporó a la Constitución del partido una nueva doctrina política: el "Pensamiento de Xi Jinping sobre el socialismo con características chinas para una nueva era". Ahora que China, en veloz modernización, es uno de los principales actores globales, es tentador desestimar esta doctrina como una anacrónica "jerga partidaria" de tiempos idos. Pero si caemos en esa tentación, los perjudicados seremos nosotros.
Cinco meses después de la modificación de la Constitución, la Asamblea Popular Nacional derogó el límite de mandatos presidenciales, así que de no mediar un terremoto político, Xi (quien se mantiene saludable y vigoroso a los 65 años de edad) puede seguir siendo presidente por, tal vez, otros veinte años. De modo que la doctrina que lleva su nombre moldeará el desarrollo de China y su actuación internacional por varias décadas (o más).
En cierto sentido, la inclusión del nombre y del pensamiento de Xi en la Constitución del PCCh lo exaltó al mismo nivel del padre fundador de la República Popular, Mao Zedong, y del arquitecto de la modernización de China, Deng Xiaoping (los únicos dos líderes aparte de Xi que se mencionan en el documento). Eso, sumado a la eliminación del límite de mandatos, llevó a muchos a sostener que Xi es el líder chino más poderoso desde Mao.
Pero aunque fuera así, eso no implica que Xi esté tratando de reinstaurar el totalitarismo maoísta. Es verdad que Xi tiene una mirada del pasado maoísta de China mucho más positiva que cualquier otro líder desde Deng, pero Xi no es maoísta.
Más bien, la idea de gobernanza de Xi se parece mucho a la del primer presidente de China bajo Mao, Liu Shaoqi, un devoto leninista que adaptó selectivamente las ideas confucianas para crear un estado‑partido a la manera china. Para Liu el partido era fundamental; para Mao, en cambio, era en última instancia prescindible, como demostró la Revolución Cultural (de la que el mismo Liu fue víctima). A diferencia de Mao, para quien el caos era estimulante, Xi comparte con Liu el anhelo de ejercer el control a través del PCCh, y espera que este tome la delantera (y aplique su Pensamiento) en todas las áreas públicas: la política, la militar, la civil y la académica.
Con Deng, el contraste es todavía más marcado. Las reformas de Deng estuvieron signadas por el pragmatismo y la experimentación en la búsqueda de la estrategia más eficaz para la modernización. En los ochenta, Deng hasta consideró brevemente la posibilidad radical de separar al PCCh del Estado, pero abandonó la idea después de las protestas prodemocracia de la plaza Tiananmen en 1989.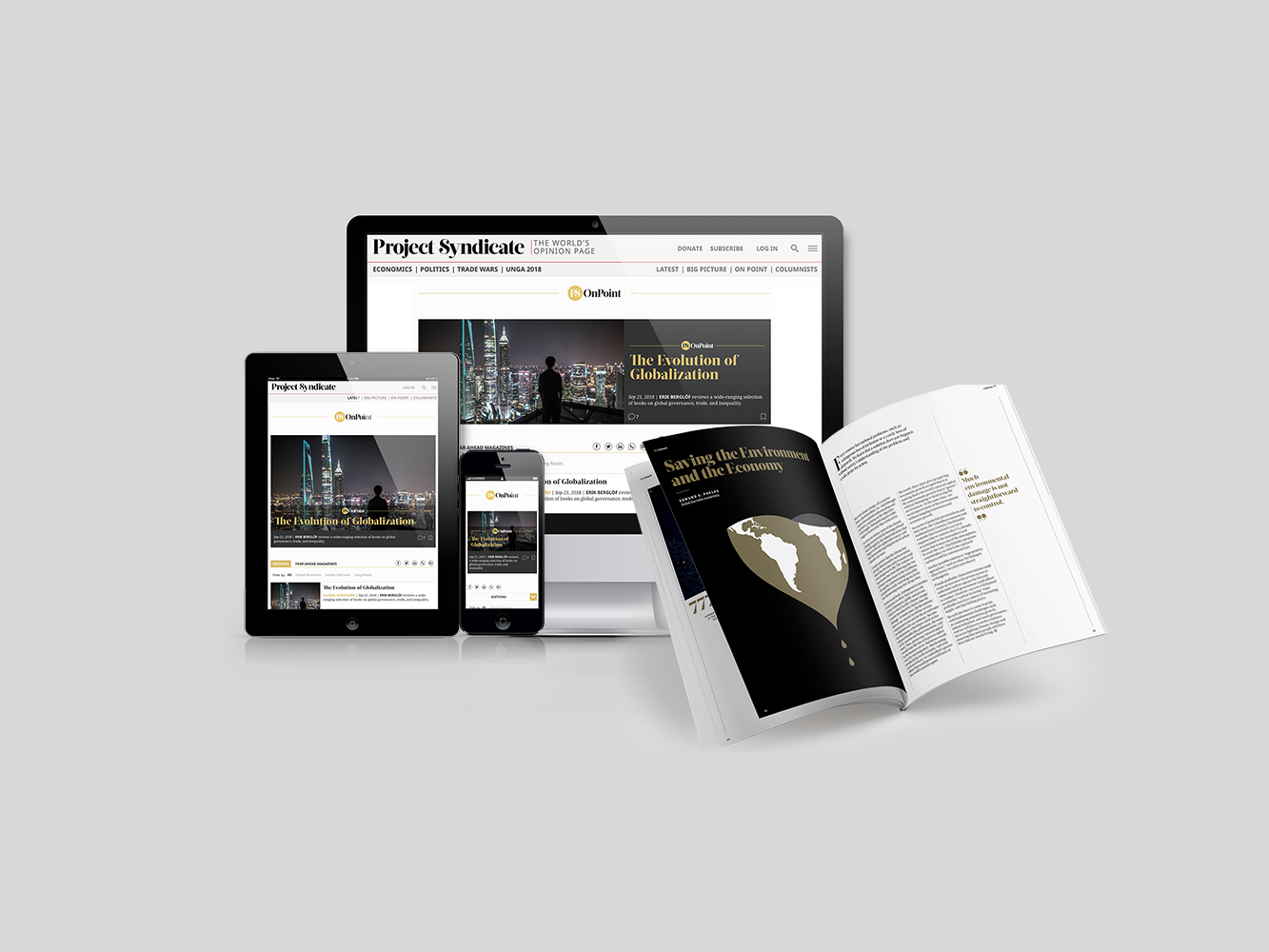 Subscribe now
For a limited time only, get unlimited access to On Point, The Big Picture, and the PS Archive, plus our annual magazine, for less than $2 a week.
Sin embargo, Deng y sus sucesores (Jiang Zemin y Hu Jintao) continuaron la apertura de China a Occidente, y se mantuvieron dispuestos a tolerar la difusión (dentro de ciertos límites) de algunas ideas liberales. No es el caso de Xi, cuyo reiterado compromiso con la profundización de la reforma se ve oscurecido por su redefinición de lo que eso implica.
Para Xi no hay lugar para la experimentación política o los valores liberales en China, y la democratización, la sociedad civil y los derechos humanos universales son tabú. Profundizar la reforma implica consolidar el control sobre el PCCh (por medio de su "campaña anticorrupción") y sobre la población, lo que incluye el uso de tecnologías de inteligencia artificial avanzadas. Xi confía en que este autoritarismo digital impedirá el arraigo y la difusión de ideas liberales o democráticas, aunque China siga conectada al resto del mundo. Los ciudadanos chinos podrán ser libres en cuanto consumidores e inversores, pero no como participantes en la sociedad civil o en el debate cívico.
Manejar esta tensión entre la apertura internacional y el control estatal es esencial para alcanzar otro objetivo clave de la doctrina de Xi: "hacer grande a China de nuevo". Por un lado, esto implica alentar un nacionalismo centrado en el Partido, de modo que los ciudadanos abracen la primacía del PCCh y de Xi. Quienes se demoren en cumplir esta expectativa podrían ser objeto de vigilancia, e incluso terminar en los denominados campos de reeducación, como los de Xinjiang, donde hay cientos de miles (o más) de uigures musulmanes detenidos.
Por otro lado, hacer a China grande de nuevo implica proyectar poder y liderazgo en la escena internacional. Tras décadas de obedecer el mandato de Deng que decía que China debía "ocultar su fuerza y esperar el momento", Xi cree que el momento del país ha llegado.
Una de las formas en las que Xi espera realzar la posición internacional de China es garantizando que esté en la vanguardia tecnológica. Para ello, el Estado está dando todo su apoyo a las grandes empresas nacionales de sectores de avanzada, según la estrategia oficial Made in China 2025, que para sus competidores (especialmente Estados Unidos) es una forma de competencia desleal. No es coincidencia que Estados Unidos haya puesto en la mira a Huawei, una empresa con un nivel de apoyo estatal inédito para cualquier país en tiempos modernos.
La decisión de Canadá de acceder al pedido estadounidense de detener a la directora financiera de Huawei, Meng Wanzhou, por acusaciones de fraude e incumplimiento de las sanciones estadounidenses contra Irán, fue para Xi una falta de respeto a la posición y a los intereses de China, de modo que merecía una represalia. Acto seguido China detuvo a dos canadienses acusados de "participar en actividades que ponen en peligro la seguridad nacional" china, y modificó la sentencia a un canadiense condenado por contrabando de drogas, al que le impuso la pena de muerte.
El objetivo del Pensamiento de Xi Jinping no es iniciar una guerra fría con Occidente o exportar el modelo político de China. Más bien, Xi quiere reforzar la autoridad del estado‑partido (y su propia variante de autoritarismo) dentro de China, lo que incluye asegurar que los chinos no estén expuestos a ideas democráticas liberales. Comprender esto es esencial para que el mundo pueda relacionarse eficazmente con una China cada vez más formidable.
Traducción: Esteban Flamini