Так ли уж нечестна торговая практика Китая?
БРЮССЕЛЬ – Временное перемирие, достигнутое президентом США Дональдом Трампом и его китайским коллегой Си Цзиньпином на только что завершившейся встрече «Большой двадцатки» в Буэнос-Айресе, должно дать обеим сторонам некоторое время для размышлений над ключевыми вопросами. И самый фундаментальный из них звучит так: обоснованы ли разделяемые многими развитыми экономиками претензии США к Китаю?
Безусловно, односторонние ограничительные меры США не подлежат оправданию с точки зрения правил глобальной торговли. Но в определенной степени противодействие можно объяснить – если развитые экономики, которые уже создали неофициальную контактную группу «проигравших Китаю», включая представителей Европейского Союза, Японии и Соединенных Штатов, докажут, что Китай проводит недобросовестную торговую практику.
Наибольшую озабоченность у США вызывает так называемая принудительная передача технологий, то есть требование о том, чтобы иностранные компании делились своей интеллектуальной собственностью с китайским «партнером», если хотят получить доступ на китайский рынок. Но это неверное определение, потому что компании, которые не хотят делиться своими технологиями, всегда имеют выбор не инвестировать в Китай.
Жалобы партнеров из Европы – а точнее, жалобы более чем 1600 европейских компаний – резюмируются в новом отчете, опубликованном Торговой палатой Европейского Союза в Китае. Но, что интересно, не многие из этих жалоб касаются торговой практики Китая per se (непосредственно) – по крайней мере, в узком смысле этого слова.
Например, не приводятся жалобы на тарифы. Со вступлением во Всемирную торговую организацию в 2001 году Китай был вынужден сократить свои тарифные ввозные пошлины наполовину. В последующие годы средняя тарифная ставка, применяемая Китаем, продолжала снижаться и в настоящее время составляет менее 4%, хотя Поднебесная сохраняет необычайно высокое число тарифных пиков (то есть высокие тарифы для очень ограниченных категорий товаров).
Конечно, тарифы далеко не единственный способ создать препятствия для торговли. Во многих отношениях тарифы являются вчерашней проблемой – по крайней мере, были такими, пока Трамп не смел с них пыль и не использовал как оружие для своей торговой войны. Но когда дело доходит до нетарифных барьеров, показатели Китая также не кажутся столь проблематичными, как это утверждается.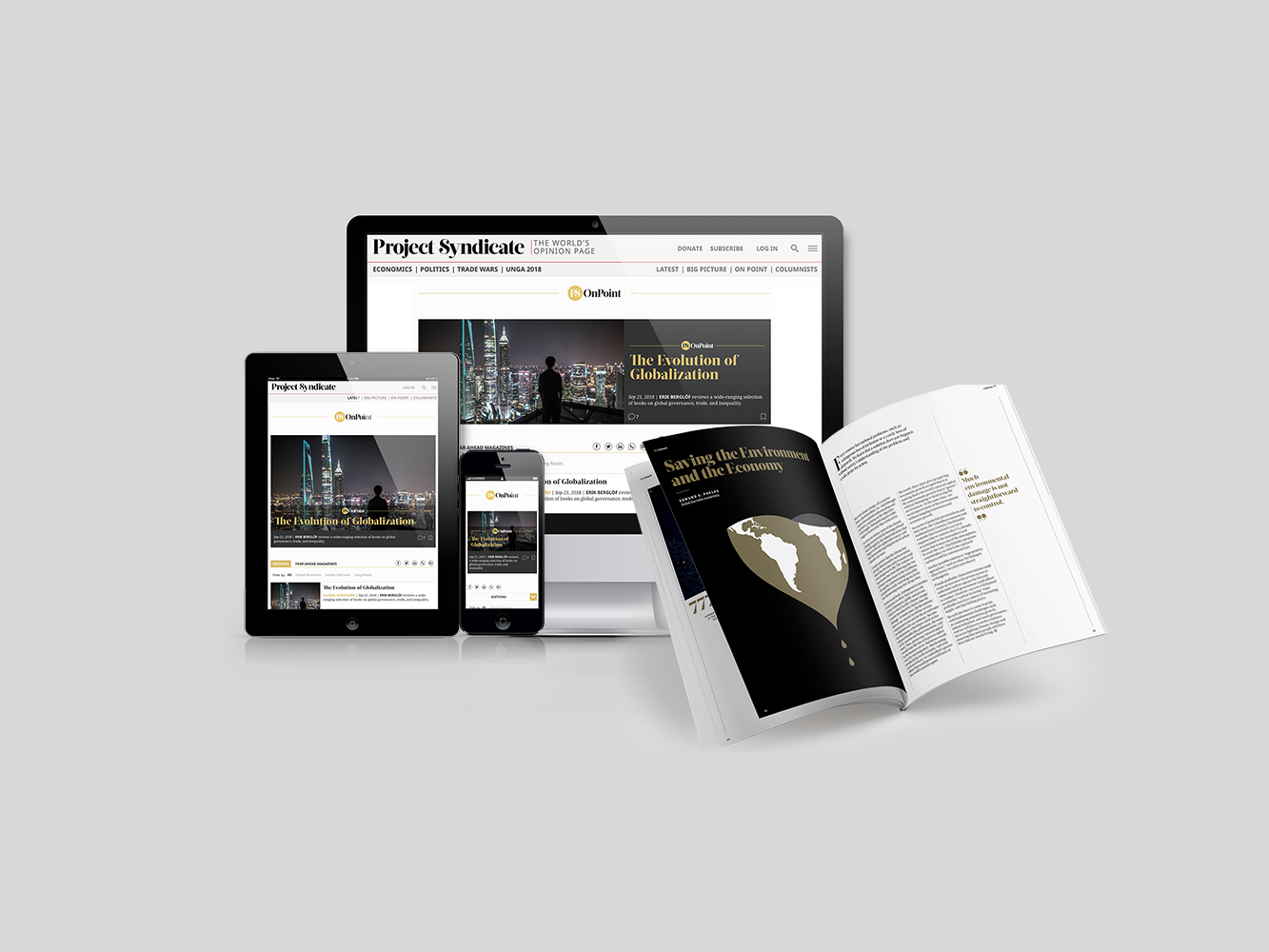 Subscribe now
For a limited time only, get unlimited access to On Point, The Big Picture, and the PS Archive, plus our annual magazine, for less than $2 a week.
Безусловно, трудно измерить общее значение нетарифных барьеров в торговле, поскольку они могут принимать много различных форм. Но, по данным независимой организации Global Trade Alert («Оповещение о проблемах глобальной торговли»), с 2008 года Китай в среднем вводил только 25 специальных мер (называемых «государственными интервенциями») в год, которые могли бы ограничить торговлю с США.
Вместе с тем, Китай принял примерно такое же количество новых мер, либерализующих торговлю с США. В целом, Китай не стал более протекционистским по отношению к США – наоборот, процесс открытия рынка продолжается, хотя и очень медленно. В противоположность этому, США ежегодно вводят от 80 до 100 ограничительных мер в отношении Китая и гораздо меньше мер по либерализации.
Другие показатели подтверждают постепенный переход Китая к либерализации торговли. Это касается даже иностранных инвестиций – вопрос, на который жалуются как американские, так и европейские компании. Хотя Китай по-прежнему остается гораздо менее открытым для прямых иностранных инвестиций, чем большинство стран с развитой экономикой, сводный показатель ОЭСР свидетельствует о постоянном, хотя и медленном, улучшении этой ситуации.
Короче говоря, даже если нетарифные барьеры Китая (как формальные, так и неформальные) остаются высокими, они ниже, чем это было в прошлом. Так почему же США, Европа и Япония наносят сейчас ответный удар?
Ответ кроется в повысившейся конкурентоспособности китайских производителей. Когда западные компании имели почти монопольные права на ноу-хау и технологии, их конкурентное преимущество с лихвой компенсировало потери, создаваемые китайскими барьерами в торговле и инвестициях. Но, поскольку китайские предприятия сами становятся все более серьезными конкурентами, способность западных стран нести дополнительные издержки из-за нетарифных барьеров в торговле уменьшилась.
Таким образом, жалобы на несправедливую торговую практику Китая на самом деле являются жалобами на несоответствие между медленными темпами экономического открытия торгового рынка и очень быстрыми темпами модернизации китайской экономики. Разрыв в конкурентоспособности между Китаем и странами ОЭСР сокращается гораздо быстрее, чем сближается их легальная нормативно-правовая база.
На самом деле, ВВП на душу населения и, соответственно, производительность труда в ряде китайских провинций с общим населением более 100 млн человек примерно соответствует ВВП развитых стран (около 30 000 долларов США на душу населения по паритету покупательной способности). Конечно, средний национальный показатель ВВП на душу населения в Китае намного ниже (и составляет около половины данного показателя), так как намного ниже общая производительность, и китайские власти должны откалибровать политику в разных регионах всей своей огромной страны. Но для внешнего мира важны регионы с высокой производительностью труда.
Если мы хотим избежать дальнейшей эскалации напряженности, Запад и Китай должны признать взаимные перспективы друг друга. В конечном счете, внешнее давление будет мало влиять на массивную и мощную экономику Китая. Гораздо важнее определиться с ситуацией внутри страны: действительно ли сохраняющиеся перекосы и барьеры для инвестиций служат развитию отстающих провинций Китая?
В прошлом, возможно, имело смысл защищать от иностранной конкуренции зарождающиеся в прибрежных регионах отрасли промышленности. Однако сегодня протекционистский режим Китая мало помогает возникающим промышленным отраслям в бедных внутренних районах, поскольку их крупнейшими конкурентами являются уже не иностранные компании, а фирмы из динамично развивающихся прибрежных регионов. Это означает, что Китай должен пересмотреть свою внутреннюю стратегию развития. И с этой точки зрения продолжение торговой войны – последнее, что нужно политикам.