El ataque autodestructivo a las tecnológicas por parte de China
WASHINGTON, DC – Los mercados bursátiles globales parecen transfigurados por el desarrollador inmobiliario chino Evergrande, que parece inclinado a incumplir parte de su gigantesca deuda de 300.000 millones de dólares en tanto el mercado de bienes raíces del país se enfría. Los inversores tienen motivos para estar alarmados. El sector inmobiliario de China representa casi el 30% del PIB, y existe un vínculo muy fuerte entre las caídas del mercado de bienes raíces y las recesiones profundas. 
Pero los infortunios del sector inmobiliario no son el único peligro económico que enfrenta China en 2021-22. Las medidas cada vez más enérgicas por parte del gobierno chino contra el pujante sector tecnológico del país pueden plantear una amenaza aún mayor. Después de todo, las empresas tecnológicas dinámicas de China tienen la capacidad de innovar y generar crecimiento justo cuando la revolución digital, sumada a la transformación verde, requiere un sector privado fuerte y flujos de inversión robustos.
Sin embargo, el presidente Xi Jinping, por miedo a que empresas como Alibaba, Tencent y Didi Chuxing hayan amasado demasiado patrimonio, datos y poder, ha reforzado sus ataques al sector tecnológico este año. El desafío implícito de las Grandes Tecnológicas para el monopolio de poder del Partido Comunista Chino aparentemente se ha vuelto demasiado serio como para ser ignorado.
Las drásticas medidas regulatorias son de amplio alcance y cada vez más duras. En julio, por ejemplo, las autoridades chinas retiraron a Didi –la aplicación dominante de viajes compartidos del país, con 377 millones de usuarios activos anuales- de las tiendas de aplicaciones, poco después de la exitosa OPI de la compañía en Estados Unidos. La intervención hizo que el precio de la acción de Didi se desmoronara alrededor del 20%.
La medida contra Didi es sólo un episodio más en una batalla multifacética entre el PCC y los titanes tecnológicos de China. Las autoridades también han recortado el tamaño de Alibaba, al cancelar la OPI planificada de su afiliada fintech Ant Group y ordenarle a Alibaba que se desprendiera de sus conglomerados de medios, entre ellos el South China Morning Post. El fundador de la compañía, Jack Ma, ha pagado así un precio muy alto por su riesgosa decisión de criticar a los reguladores financieros chinos el año pasado.
Sin duda, otros países también están tomando medidas políticas y legales contra las Grandes Tecnológicas, pero sus acciones son mucho más limitadas, y están redactadas en términos antimonopolio. Consideremos, por ejemplo, el escrutinio parlamentario de Facebook, Google y Twitter en Estados Unidos, o las acciones antimonopolio de larga data de la Unión Europea contra Google, Microsoft y Apple. La naturaleza y el alcance de los recientes ataques del gobierno chino contra las compañías tecnológicas privadas más exitosas del país son cualitativamente diferentes y pueden tener efectos adversos importantes en la innovación, la productividad y el crecimiento económico.
Subscribe to Project Syndicate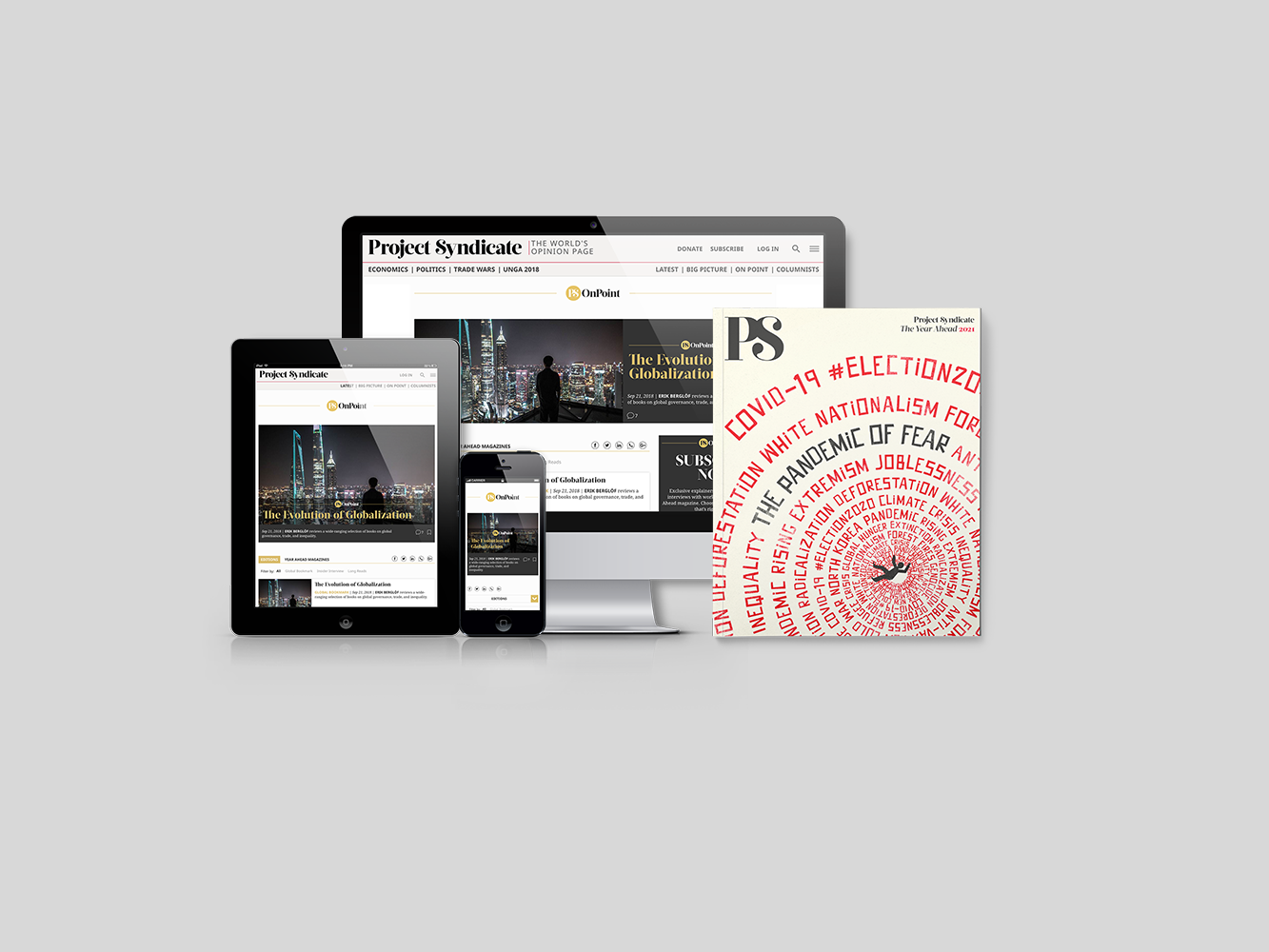 Subscribe to Project Syndicate
Enjoy unlimited access to the ideas and opinions of the world's leading thinkers, including weekly long reads, book reviews, topical collections, and interviews; The Year Ahead annual print magazine; the complete PS archive; and more – for less than $9 a month.
El giro de China hacia un mayor control estatal sobre las empresas tecnológicas líderes, inclusive implantando en ellas células del PCC, amenaza con atenuar el considerable dinamismo de estas compañías. Al retirar de manera agresiva el apoyo al sector privado, las autoridades chinas corren el riesgo de matar a la gallina de los huevos de oro del crecimiento económico rápido y la mejor esperanza que tiene China para garantizar la "prosperidad común" que quiere Xi.
Según un estudio reciente de McKinsey & Company, el porcentaje de empleo urbano chino en manos de empresas privadas se cuadruplicó con creces entre 1995 y 2018, de apenas el 18% al 87%. El porcentaje de exportaciones generadas por el sector privado cuando menos se duplicó en el mismo período, del 34% al 88%. Y la inversión en activos fijos del sector privado saltó del 42% al 65% del total. El mensaje en los datos es claro: atacar al sector privado y amenazar a los innovadores no es la manera de garantizar un crecimiento rápido sostenido.
Los empresarios chinos pueden leer la realidad. Entienden que su espacio de maniobra político y regulatorio se está achicando, y que el equilibrio ha virado en favor de las empresas estatales y los funcionarios públicos. Y entienden que es probable que esta atmósfera inquietante persista.
El peligro ahora es que más CEO y sus empresas den marcha atrás, inhibiendo la inversión y la innovación. De hecho, esto tal vez ya esté sucediendo. Datos del Banco Popular de China demuestran que el préstamo a pequeñas y medianas empresas del sector privado creció el 6,7% en 2019, apenas la mitad de la tasa a la que aumentó el crédito a empresas estatales. Y las empresas que carecen de suficientes fondos, no pueden invertir, iterar o innovar.
Los líderes de China piensan que pueden tomar medidas enérgicas contra el sector privado y al mismo tiempo favorecer el progreso material en tanto las empresas estatales toman las riendas. Pero las nuevas tecnologías y el dinamismo del sector privado, junto con la libertad para innovar, experimentar, crear historias de éxito y a veces cometer errores, son elementos esenciales de la rápida transformación y evolución económica de China. Las empresas estatales no tienen antecedentes similares de éxito.
Desafortunadamente, los responsables de las políticas en China, muy ocupados celebrando el centésimo aniversario del PCC, parecen estar extrayendo la lección equivocada en el momento equivocado. Al revertir las políticas que permitieron décadas de crecimiento impulsado por el sector privado en favor de un mayor control estatal, pondrán en peligro el modelo económico único que intentan sustentar.