A autoflagelação económica da China
CLAREMONT, CALIFÓRNIA – No início do mês passado, a legislatura-fantoche da China, o Congresso Nacional do Povo, aprovou oficialmente o 14º Plano Quinquenal do país. A estratégia deveria demonstrar que a China dispõe de uma visão económica para o longo prazo que lhe permitirá prosperar, apesar da contenda geopolítica entre o país e os Estados Unidos. Mas antes que a tinta do carimbo do CNP pudesse secar, a China começou a sabotar as hipóteses de êxito do plano.
O ponto central do 14º Plano Quinquenal é a estratégia de "dupla circulação", segundo a qual a China tentará promover o crescimento baseado na procura interna e na auto-suficiência tecnológica. Isto não reduzirá apenas a dependência da China relativamente à procura externa: também aumentará a confiança dos seus principais parceiros comerciais (exceptuando os EUA) relativamente ao acesso ao seu mercado e a produções com um conteúdo tecnológico cada vez maior.
Há algum tempo que a China tem estado a preparar esta estratégia. Em especial, no fim do ano passado, o presidente Xi Jinping concluiu o Acordo Abrangente sobre Investimento (AAI) com a União Europeia. Teve de fazer algumas concessões para consegui-lo, mas valeram a pena: o acordo tem potencial não só para aprofundar os laços entre a UE e a China, mas também para criar uma divisão entre a Europa e os EUA.
Mas Xi está a minar o seu excelente trabalho, ao envenenar os relacionamentos com parceiros comerciais essenciais. Nas últimas semanas, a China colocou na lista negra vários membros do Parlamento Europeu, legisladores britânicos e canadianos e instituições académicas e de investigação da Europa e do Reino Unido.
Na verdade, estas sanções foram medidas de retaliação: a UE, o Reino Unido e o Canadá aplicaram sanções a um pequeno número de responsáveis chineses implicados em violações continuadas dos direitos humanos contra a minoria Uigure, maioritariamente muçulmana, na província de Xinjiang. Embora estas violações não sejam novas, relatórios recentes de que estaria a ser utilizado trabalho forçado Uigure na apanha do algodão trouxeram-nas para a ribalta.
A China está a sancionar os seus críticos para demonstrar a sua indignação perante estas acusações, que insiste serem mentiras com motivação política. Mas, apesar da mensagem supostamente enviada pelas sanções, é pouco provável que valham a pena.
Subscribe to Project Syndicate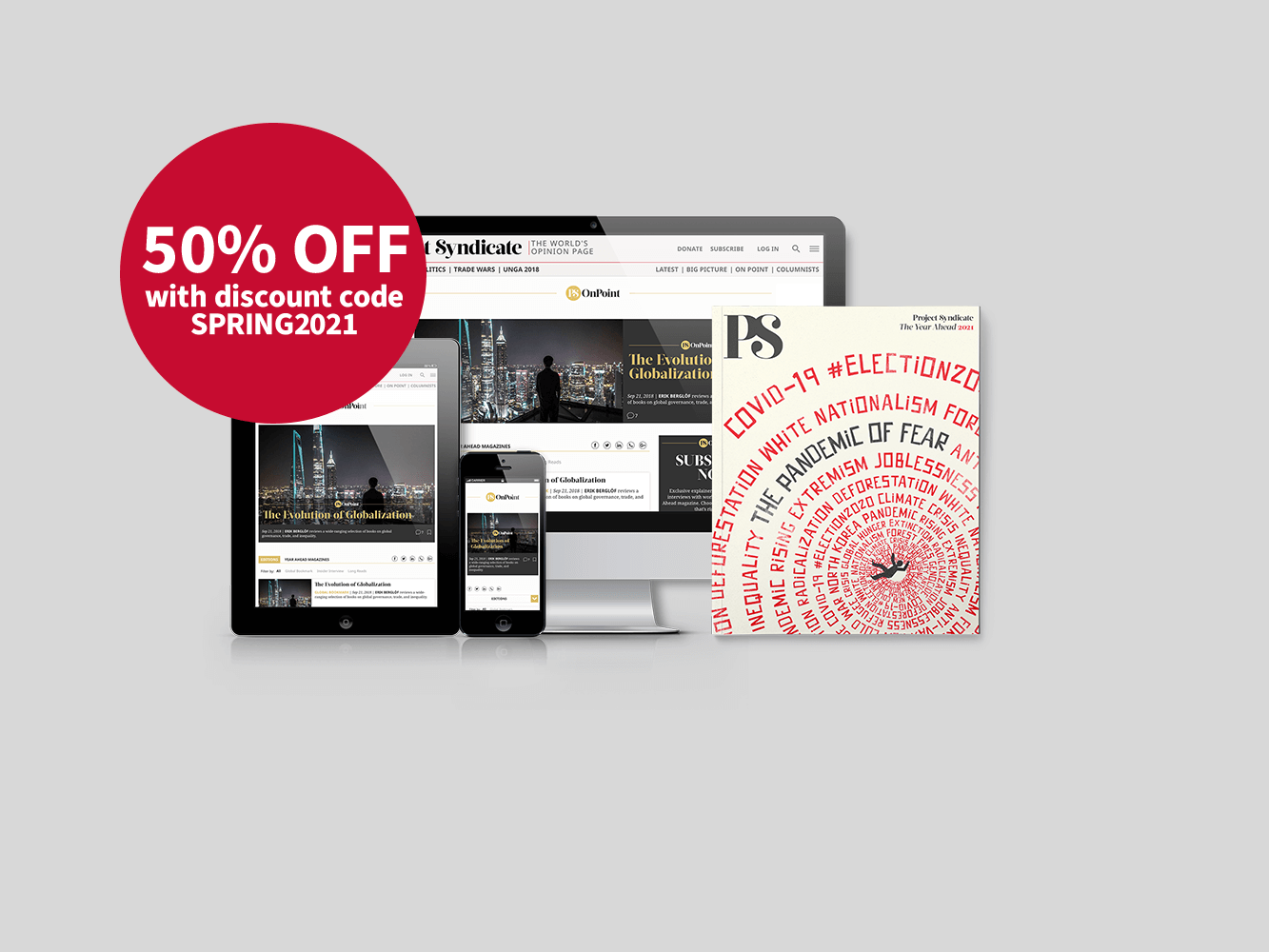 Subscribe to Project Syndicate
Enjoy unlimited access to the ideas and opinions of the world's leading thinkers, including weekly long reads, book reviews, topical collections, and interviews; The Year Ahead annual print magazine; the complete PS archive; and more. All for less than $5 a month.
O Canadá, a Europa e o Reino Unido têm permanecido até agora relativamente neutrais perante a rivalidade sino-americana, e é do interesse da China que assim continuem. A China pode dar-se ao luxo de se dissociar economicamente dos EUA (apesar de isso implicar custos elevados). Mas não pode dar-se ao luxo de se dissociar simultaneamente das restantes principais economias ocidentais.
Neste momento, o AAI já está a ser ameaçado. O acordo ainda precisa de ser aprovado pelo Parlamento Europeu. Mas, em protesto contra as sanções chinesas aplicadas a alguns dos seus membros, o Parlamento cancelou recentemente uma reunião para debatê-lo. Alguns legisladores defendem agora que a China deve ratificar as convenções da Organização Internacional do Trabalho sobre trabalho forçado antes da ratificação do AAI.
Para prejudicar ainda mais as suas perspectivas económicas, a China está a atacar empresas privadas que tenham manifestado preocupações com as acusações de trabalhos forçados. No ano passado, o retalhista sueco de vestuário H&M anunciou que deixaria de usar algodão adquirido em Xinjiang, por ser demasiado difícil proceder aí a "auditorias credíveis".
Com a subida de tom no debate sobre o algodão de Xinjiang, a declaração da H&M ressurgiu e motivou uma chuva de críticas. As principais empresas chinesas de comércio electrónico retiraram os produtos da H&M das suas plataformas, e celebridades chinesas cancelaram acordos com a marca. E, encorajado pela comunicação social estatal, está a ganhar força um movimento para boicotar a H&M, além de outras marcas ocidentais que recusam o algodão de Xinjiang, como a Nike, a New Balance e a Burberry.
A China parece confiar no êxito das suas tácticas intimidatórias. Afinal, as multinacionais ocidentais não querem ser expulsas da China, um mercado em importante crescimento. E, na verdade, a H&M já publicou uma nova declaração que sublinha o seu "compromisso de longo prazo" com a China e que exprime a sua dedicação à "reconquista da confiança" dos seus "clientes, colegas e parceiros comerciais" aí presentes.
Não obstante, a China poderá estar a sobrestimar a sua importância. Assim como as multinacionais do Ocidente querem vender as suas mercadorias a consumidores chineses, as firmas chinesas precisam que estas empresas continuem a adquirir-lhes produtos. Estes relacionamentos são interdependentes.
Além disso, embora a dimensão do mercado da China possa ser suficientemente interessante para motivar concessões por parte das multinacionais, não o é de forma a comprometer as suas reputações no Ocidente, que é ainda responsável pela grande maioria das suas receitas. Por exemplo, os dois principais mercados da H&M são os EUA e a Alemanha; a China é o seu terceiro maior mercado, mas só foi responsável por 5% do total das suas receitas em 2020.
Por outras palavras, a H&M pode dar-se ao luxo de perder o acesso ao mercado chinês. Mas aos seus 621 fornecedores chineses poderá já não ser possível perderem a H&M enquanto comprador. De forma mais genérica, um êxodo de multinacionais ocidentais da China implicaria também a deslocalização das cadeias de aprovisionamento que as servem, o que resultaria no encerramento de fábricas chinesas e na perda de milhões de empregos.
Ainda há tempo para que o governo da China volte atrás. Isso significa, para começar, permitir a peritos independentes que investiguem as plantações de algodão em Xinjiang. Se, na verdade, a China não está a usar trabalho forçado, essa será a melhor forma de prová-lo e de melhorar as relações com as empresas e os governos ocidentais.
Mas uma resposta de uma tal sensatez parece ser improvável, e muito porque os líderes da China continuam convencidos de que o seu mercado é demasiado importante para ser abandonado. Deviam lembrar-se que, não há muito tempo, estavam perfeitamente convictos de que os EUA não poderiam dar-se ao luxo de se separarem economicamente da China. Estavam errados nessa altura, e podem bem estar errados agora. A diferença é que, desta vez, também a China não se pode dar ao luxo da separação.