Wie China seiner eigenen Wirtschaft schadet
CLAREMONT, KALIFORNIEN – Anfang letzten Monats hat Chinas Absegnungslegislative, der Nationale Volkskongress, offiziell den 14. Fünfjahresplan des Landes genehmigt. Damit sollte gezeigt werden, dass China eine langfristige wirtschaftliche Vision hat, mit der das Land wachsen und gedeihen kann – trotz seines geopolitischen Wettbewerbs mit den Vereinigten Staaten. Aber noch bevor die Tinte auf dem Stempel des Volkskongresses trocken war, hat China bereits begonnen, die Erfolgschancen des eigenen Plans zu sabotieren.
Das Kernstück des 14. Fünfjahresplans ist die Strategie der "zwei Kreisläufe", laut derer China beabsichtigt, sein Wachstum auf Inlandsnachfrage und technologische Eigenständigkeit zu gründen. So verringert das Land nicht nur seine Abhängigkeit von externer Nachfrage, sondern erhöht auch den Druck auf seine größten Handelspartner (mit Ausnahme der USA), weiterhin auf die immer hochwertigeren chinesischen Märkte und Produzenten zugreifen zu können.
Diese Strategie verfolgt China bereits seit einiger Zeit. Insbesondere hat Präsident Xi Jinping Ende letzten Jahres mit der Europäischen Union ein Umfassendes Investitionsabkommen (Comprehensive Agreement on Investment, CAI) geschlossen. Um es zu bekommen, musste er einige Zugeständnisse machen, aber es war die Sache wert: Das Abkommen bietet ihm die Möglichkeit, nicht nur die Verbindungen zwischen China und der EU zu vertiefen, sondern auch einen Keil zwischen Europa und die USA zu treiben.
Aber Xi untergräbt jetzt seine eigene gute Arbeit, indem er die Beziehungen zu einigen wichtigen Handelspartnern vergiftet. In den letzten Wochen hat China mehrere Mitglieder des Europäischen Parlaments, britische und kanadische Parlamentarier sowie Akademiker und Forschungsinstitutionen aus Europa und Großbritannien auf eine schwarze Liste gesetzt.
Sicherlich waren diese Sanktionen als Vergeltung gedacht: Vorher hatten die EU, Großbritannien und Kanada ein paar chinesische Politiker sanktioniert, die mit den andauernden Menschenrechtsverletzungen der größtenteils muslimischen uigurischen Minderheit in der Provinz Xinjiang in Verbindung standen. Diese Verstöße waren zwar nicht neu, aber sie wurden durch aktuelle Berichte über den Einsatz uigurischer Zwangsarbeiter bei der Baumwollernte wieder ans Licht gebracht.
China sanktioniert seine Kritiker, um seine Entrüstung über diese Anschuldigungen zum Ausdruck zu bringen, die es als politisch motivierte Lügen bezeichnet. Aber welche Botschaft diese Sanktionen auch senden sollen, sie sind ihren Preis wahrscheinlich nicht wert.
Subscribe to Project Syndicate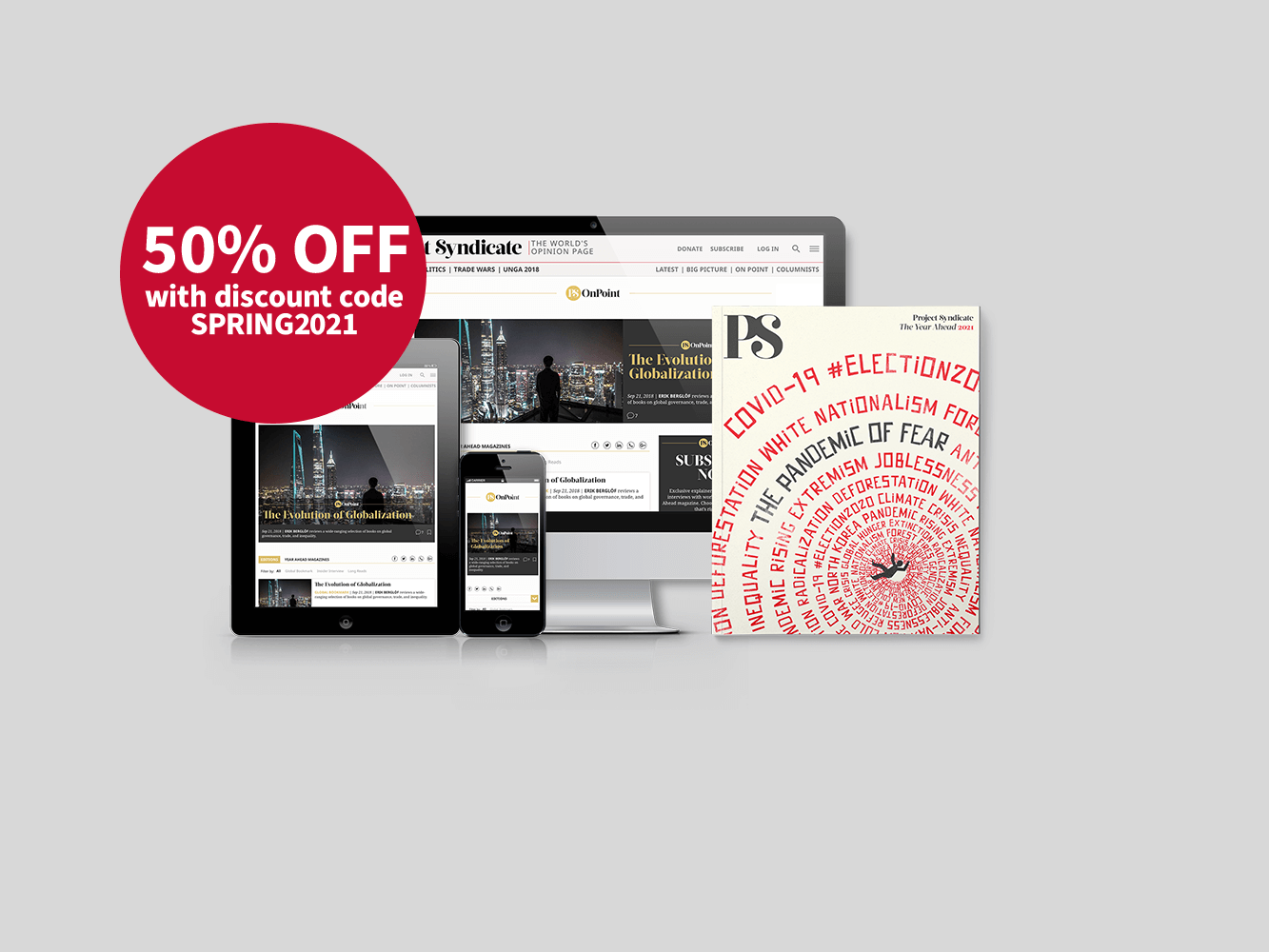 Subscribe to Project Syndicate
Enjoy unlimited access to the ideas and opinions of the world's leading thinkers, including weekly long reads, book reviews, topical collections, and interviews; The Year Ahead annual print magazine; the complete PS archive; and more. All for less than $5 a month.
Bis jetzt haben sich Kanada, Europa und Großbritannien hinsichtlich der sino-amerikanischen Rivalität relativ neutral verhalten – und es liegt im Interesse Chinas, dass dies so bleibt. Eine wirtschaftliche Abkopplung von den USA kann sich das Land leisten (obwohl sie teuer wird). Was es sich nicht leisten kann, ist eine gleichzeitige Abkopplung von allen anderen großen westlichen Volkswirtschaften.
Bereits jetzt steht das CAI unter Druck. Es muss immer noch vom Europäischen Parlament verabschiedet werden. Aber aus Protest gegen die chinesische Sanktionierung einiger seiner Mitglieder hat das Parlament ein aktuelles Treffen abgesagt, auf dem über das Abkommen diskutiert werden sollte. Einige Abgeordnete argumentieren nun, China müsse, bevor das CAI verabschiedet wird, die Konventionen der Internationalen Arbeitsorganisation über Zwangsarbeit ratifizieren.
Zusätzlich untergräbt China seine wirtschaftlichen Aussichten, indem es Privatunternehmen dafür bestrafen will, dass sie sich öffentlich über die Zwangsarbeitsvorwürfe Sorgen machen. So hat die schwedische Bekleidungskette H&M letztes Jahr angekündigt, sie werde keine Baumwolle aus Xinjiang mehr verwenden, weil es zu schwierig sei, dort "zuverlässige Prüfungen" durchzuführen.
Als sich die Diskussionen über Baumwolle aus Xinjiang nun aufheizten, kam H&Ms Erklärung wieder zum Vorschein – und stieß auf heftige Kritik. Chinas führende E-Commerce-Unternehmen entfernten H&M-Produkte von ihren Plattformen, und chinesische Berühmtheiten kündigten ihre Verträge mit der Marke. Und mit Unterstützung der staatlichen Medien wird die Tendenz, H&M – und andere westliche Marken wie Nike, New Balance und Burberry, die Baumwolle aus Xinjiang ablehnen – zu boykottieren, immer stärker.
China scheint optimistisch zu sein, seine Unterdrückungstaktiken durchsetzen zu können. Immerhin wollen die westlichen Konzerne nicht aus dem wichtigen chinesischen Wachstumsmarkt ausgeschlossen werden. Und tatsächlich hat H&M bereits eine neue Mitteilung veröffentlicht, in der das Unternehmen sein "langfristiges Engagement" mit China betont und seine Absicht ausdrückt, das Vertrauen seiner "Kunden, Kollegen und Unternehmenspartner" dort wieder zu erlangen.
Trotzdem könnte China sein Blatt überreizt haben. Ebenso wie die westlichen Konzerne ihre Waren an chinesische Kunden verkaufen möchten, brauchen chinesische Unternehmen diese Konzerne, um sie mit Vorprodukten zu versorgen. Insofern sind beide Seiten voneinander abhängig.
Darüber hinaus mögen multinationale Konzerne aufgrund der Größe der chinesischen Märkte zwar kompromissbereit sein, aber es lohnt sich für sie nicht, dafür ihren Ruf im Westen aufs Spiel zu setzen, wo sie immer noch den größten Teil ihrer Umsätze machen. Die beiden größten Absatzmärkte von H&M sind immer noch die USA und Deutschland. China steht zwar an dritter Stelle, machte 2020 aber nur 5% des gesamten Umsatzes aus.
Mit anderen Worten, H&M kann es sich leisten, den Zugang zum chinesischen Markt zu verlieren. Aber die 621 chinesischen Lieferanten des Konzerns können es sich vielleicht nicht leisten, H&M als Kunden zu verlieren. Allgemeiner betrachtet würde ein Exodus westlicher Konzerne aus China unweigerlich dazu führen, dass sich auch die ihnen vorgeschalteten Lieferketten verschieben. Dann müssten chinesische Fabriken schließen und Millionen Arbeitskräfte entlassen.
Es ist immer noch Zeit für die chinesische Regierung, ihren Kurs zu ändern. Dies bedeutet zunächst, unabhängigen Experten zu erlauben, die Baumwollfarmen in Xinjiang zu inspizieren. Setzt China wirklich keine Zwangsarbeiter ein, ist dies die beste Methode, es zu beweisen – und damit die Beziehungen zu den westlichen Unternehmen und Regierungen zu verbessern.
Aber eine derart vernünftige Reaktion dürfte unwahrscheinlich sein, und dies nicht zuletzt deshalb, weil die chinesischen Politiker weiterhin glauben, ihr Markt sei zu wichtig, um aufgegeben zu werden. Sie sollten sich aber auch daran erinnern, dass sie vor nicht allzu langer Zeit absolut sicher waren, die USA könnten sich keine wirtschaftliche Abkopplung von China leisten. Damals lagen sie falsch, und auch heute könnten sie falsch liegen. Der Unterschied ist, dass sich China diesmal selbst keine Abkopplung leisten kann.
Aus dem Englischen von Harald Eckhoff